Persona 5, the game's key tactic, involves the use of calling cards. This guide will explore the challenges of sending calling cards in Persona 5 and offer step-by-step instructions and tips to increase the chances of success
Calling Card
A calling card is your way of communicating with targets in Persona 5 It's the "Phantom Thieves" signature, notifying targets that they're about to have their treasure stolen. These calling cards are typically sent as video messages in which the Phantom Thieves introduce themselves and explain their motives
Step-by-Step Guide to Sending Calling Cards
Identifying the Target
Before sending a calling card, you need to identify your target. This involves navigating through the Metaverse and uncovering the distorted desires that give them energy for their corrupt actions.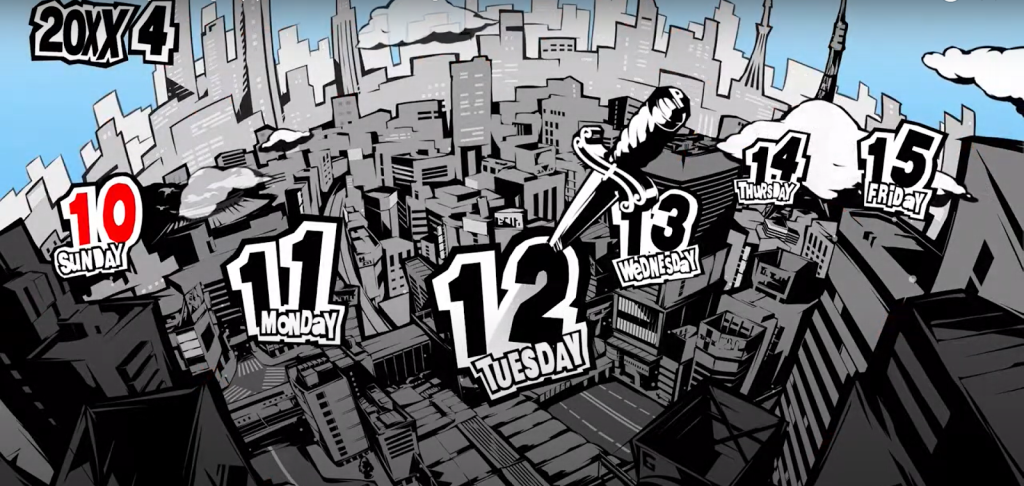 Gather information
Once the target is recognized, try to gain entry to their Palace. Navigate through the numerous puzzles, traps, and enemies within the cognitive realm to reach the heart of the Palace. (e.g., in this situation, we are gonna raid Kamoshida's palace.)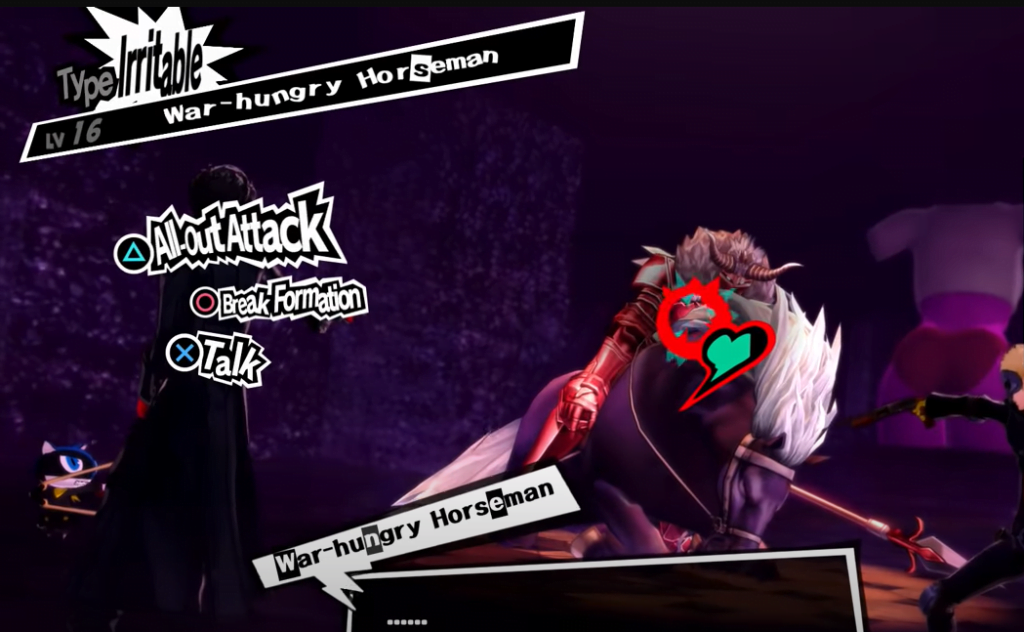 While exploring the Palace, gather as much information as possible about the target. This includes understanding their distorted desires and the root cause of their corruption. Be careful on the journey, as many enemies protect the treasure from being stolen.
Sending the Calling Card
Progress through the Palace until you reach the Treasure. Be cautious, as the security level within the Palace rises with each move, making stealth and strategic planning crucial. To send a Calling Card, all you have to do is make your way to the end of the dungeon, where the treasure is located. Once you find it, the game will inform you that you can't steal the treasure until it takes on a material form. You'll then be told to leave the dungeon.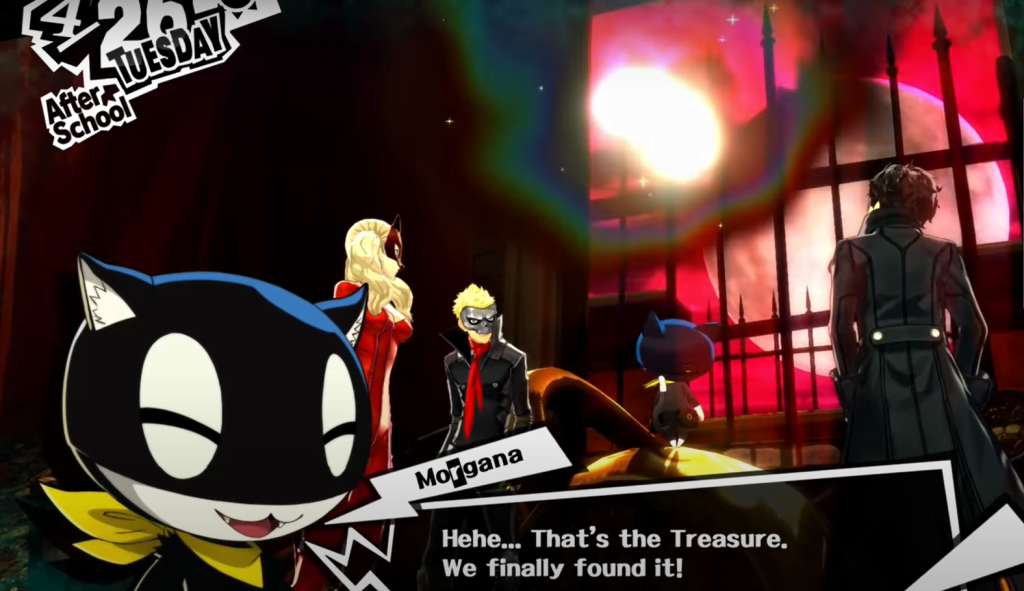 The next day, you'll meet up with your party members at the hideout and have the option to send out a Calling Card. Be warned that this is essentially a point of no return; once you send it out, only send the calling card when you're absolutely sure you're ready to return to the Palace the next day and face the boss. You get one chance to do this, and when you send your calling card and steal the treasure, the palace will go away.
Before sending the calling card, ensure that your party members are well-equipped and that you have a strong lineup of personas to face the challenges within the Palace. The calling card should be carefully crafted to convey the Phantom Thieves' determination and intent to change the target's heart. The message should be impactful and memorable.  Make sure your calling card is as threatening as possible in your message. The more scared your target is, the more likely they will give up their treasure without a fight.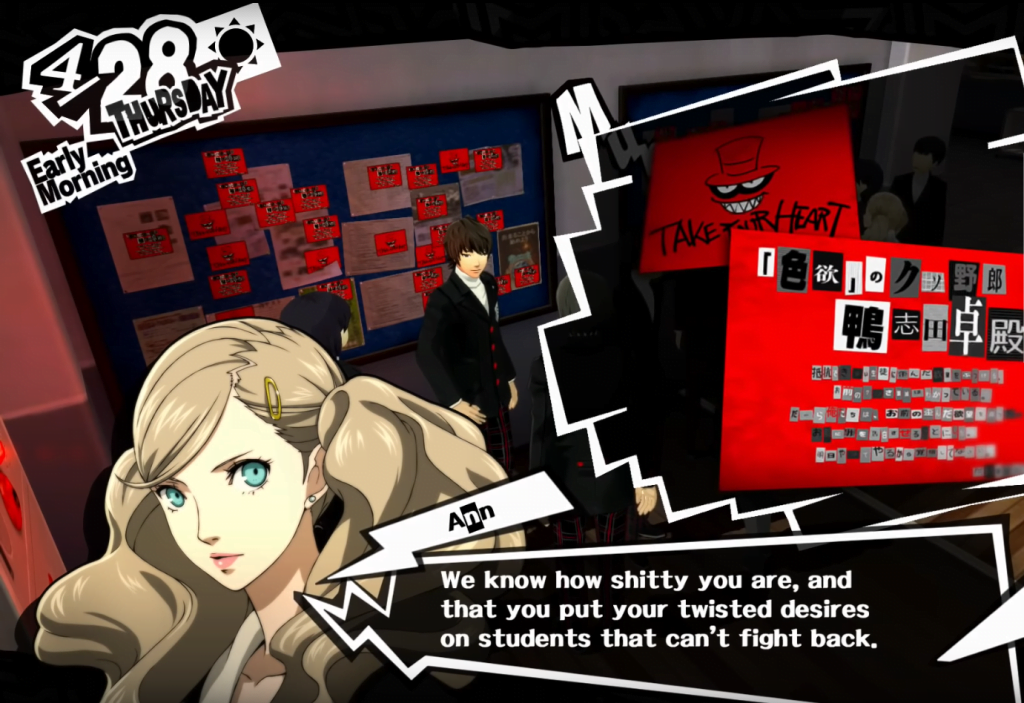 Once the calling card has been executed, you will encounter a boss fight when leaving with the treasure.