Daily Training is an Activity in Honkai Star Rail that will allow players to earn Trailblaze EXP along with other useful resources on a daily basis. It includes a number of daily tasks that can be chosen to complete by players. As this activity is totally optional, a lot of players might not consider it but it is one of the most rewarding systems in the game.
How to Unlock Daily Training
The Daily Training Activity is not available from the beginning of the game and it will require the players to reach a certain point in the game to unlock. Players would have to make progress in the main story of the game and reach the Jarilo-IV region. Once there, players would have to complete the main quests in Jarilo-IV region and upon completing the seventh mission named "Long Wait for the Blade's Edge", the Daily Training would be unlocked in the Interastral Guide Menu.
There is no requirement for the actual Trailblaze Level, so it does not matter if the level of your main character is low.
How to Access Daily Training
The Daily Training Activity is unlocked under the Interastral Guide Menu. It is also where the Operation Briefings are located. Upon unlocking the Daily Training Activity, the Daily Training Tab will be added in the Interastral Guide Menu. In order to view the Daily Training tasks, simply select the Interastral Guide Menu and then select the Daily Training Tab. It will show all of the available daily tasks and how many activity points they would give upon completing them.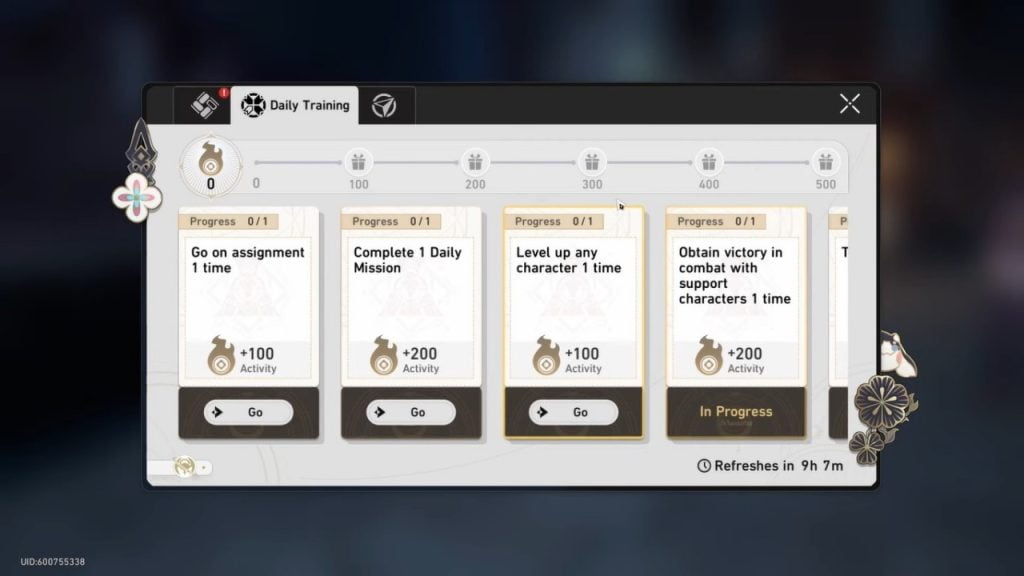 How to Complete Daily Training
In order to complete the Daily Training tasks, players would have to view the tasks first and then complete them accordingly. As an example, if players have a task of obtaining a victory with a support character then they would have to use the support character at the end of the battle to claim the victory as well as complete the daily task. Players can also find the possible daily tasks in the quest list so that they don't have to open the Interastral Guide Menu every time to view the daily missions.
Each of the daily tasks would give certain Activity Points. Activity Points are used to unlock the rewards after reaching the reward's milestone. There are 5 different reward milestones leading from 100 Activity Points to all the way to 500 Activity Points. Each Milestone gives a certain amount of Trailblaze EXP, Stellar Jade, and other crucial resources.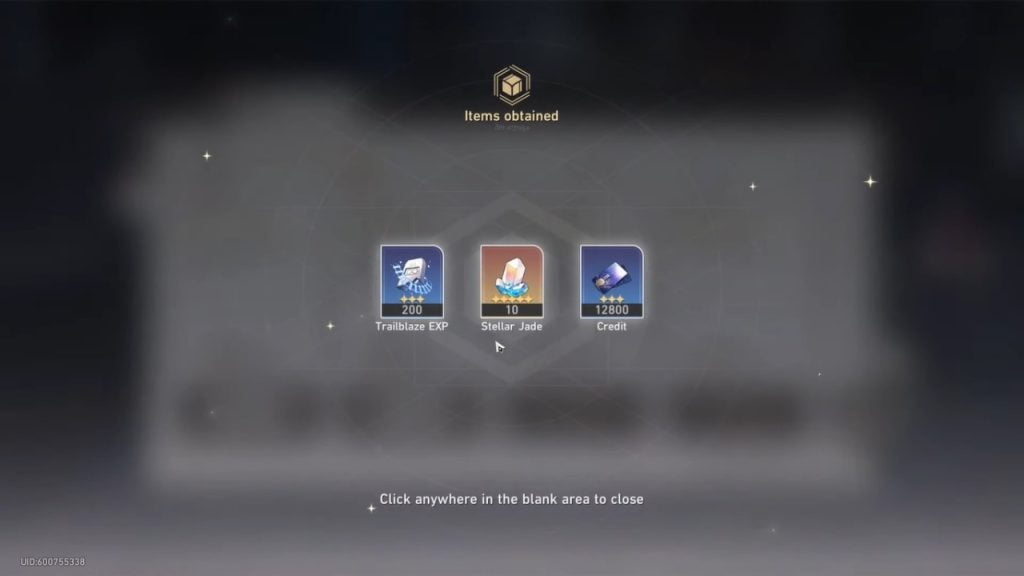 Players would have to complete the available Daily Tasks the following day as the daily tasks would change on the next day and the activity points will reset. So, the more daily tasks players complete, the more rewards they will earn.
Daily Training Rewards
Players will earn the following rewards on each Reward Milestone.
| | |
| --- | --- |
| Activity Points | Rewards |
| 100 | 200 Trailblaze EXP, 10x Stellar Jade, 12,800 Credits |
| 200 | 200 Trailblaze EXP, 10x Stellar Jade, 4x Lost Gold Fragment |
| 300 | 200 Trailblaze EXP, 10x Stellar Jade, 6x Adventure Log |
| 400 | 200 Trailblaze EXP, 15x Stellar Jade, 17,600 Credits |
| 500 | 200 Trailblaze EXP, 15x Stellar Jade, 5x Lost Gold Fragment |
Daily Training Rewards