Lying in Rust is the 11th part of the Trailblaze Mission that players would have to complete to further progress in the game's story. As players reach Trailblaze Level 14, eleventh part of Trailblaze mission will unlock and it will be Lying in Rust mission. The mission itself is pretty simple, and it will not take long to complete it.
Lying in Rust – Walkthrough
Once players have unlocked the Lying in Rust Mission, they would have to give the half of the Painkillers to Natasha. Natasha can be found in the Boulder Town area of Jarilo-IV World. Open the map and teleport to Boulder Town. Locate Natasha and talk to her and accept to give her the items. After that select the following dialogues in the conversation.
We shared some with Clara.
I'd nearly forgotten about those two.
After the conversation, players need to meet with Oleg and rest of the companions. Go down the road and take the alley on the right to reach the companions and Oleg. Reaching to them will start another conversation in which players would have to select the following dialogues.
Sorry for the unannounced disappearance.
We need to find a way to bring him over to our side.
You're not coming?
After the conversation, the mission will be concluded.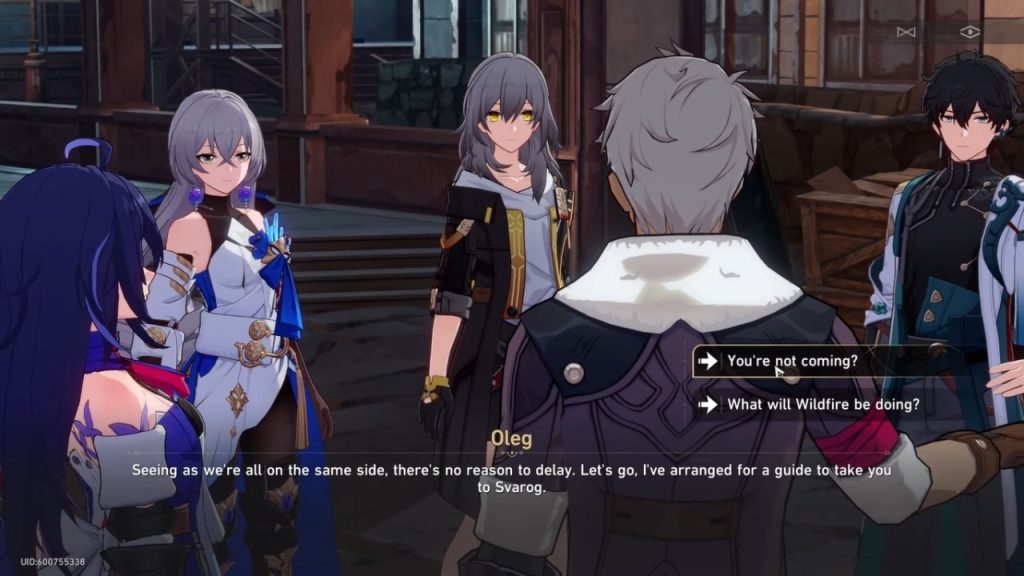 Rewards
After completing the Lying in Rust mission, players will be rewarded with the following items.
200 Trailblaze EXP
5x Adventure Log
8,000 Credits