The Aeonblight Drake is a World Boss in Genshin Impact, released in version 3.1. It is a dragon-shaped ruin machine, just like the Perpetual Mechanical Array, created by the lord who ruled Sumeru in ancient times. The lord sought forbidden knowledge and attempted to create machines that could surpass Primordial life forms. This tireless mechanical monstrosity proves that ancient technology has reached the power mortals should never have.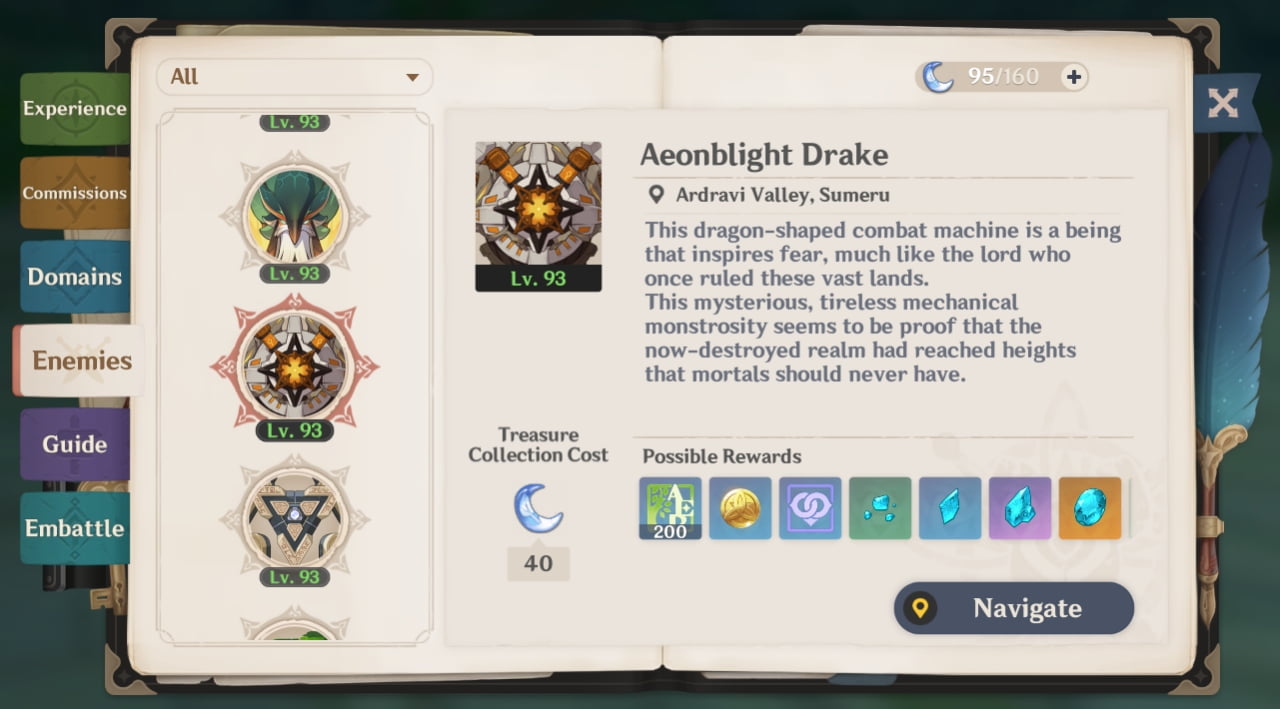 Where is Aeonblight Drake Located?
The Aeonblight Drake is located in an underground region of Devantaka Mountain in the Ardravi Valley, Sumeru. The cave entrance has a time trial challenge, and the quickest way to this cave entrance is by using the nearest teleport waypoint. After reaching there, apply Dendro to the Clusterleaf of Cultivation to summon Four-leaf sigils that lead right to the cave.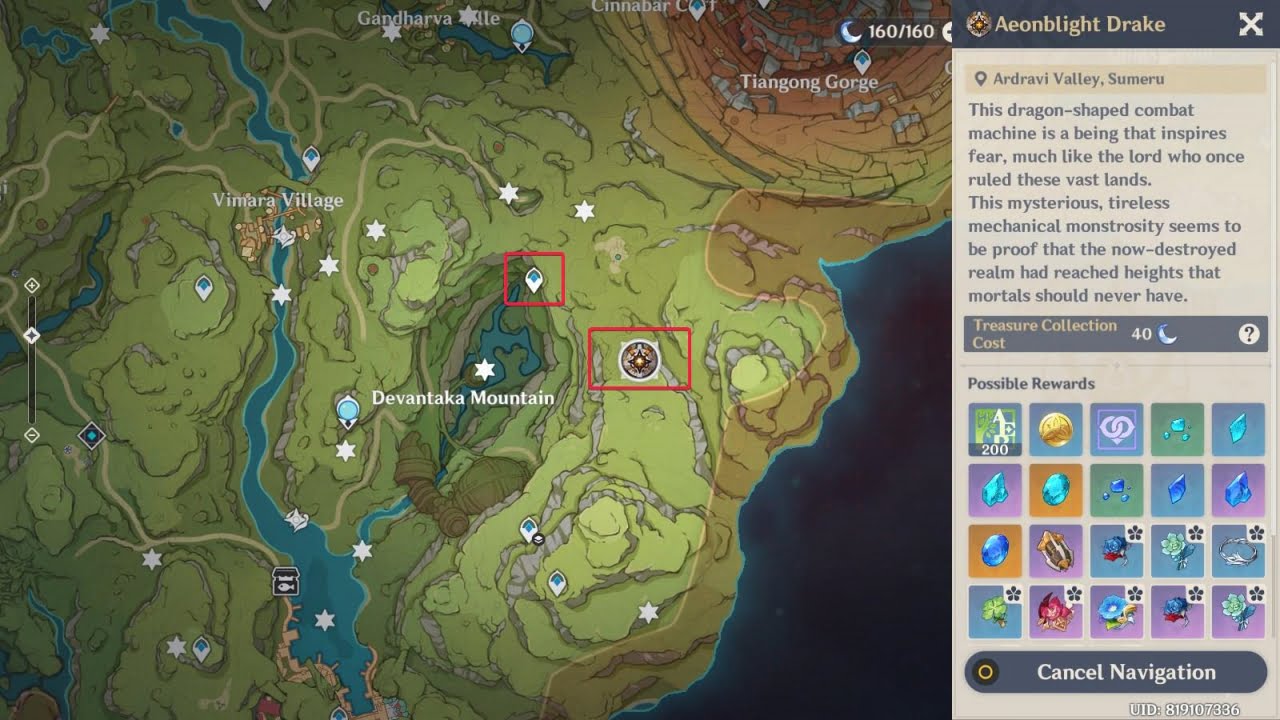 Aenoblight Drake Statistics
Since this Sumeru boss is also a Ruin Machine, it will have significantly increased physical resistance. In contrast, elemental attacks are equally effective except for the element the Ruin Drake absorbs during the fight. The Ruin Drake is also known for its high health pool, which can go up to 950,000 HP.
| Element | Base Resistance | Beginning of Fight Resistance |
| --- | --- | --- |
| Physical | 70% | 170% |
| Pyro | 10% | 110% |
| Hydro | 10% | 110% |
| Electro | 10% | 110% |
| Cryo | 10% | 110% |
| Dendro | 10% | 110% |
| Anemo | 10% | 110% |
| Geo | 10% | 110% |
Health, Attack Power, and Defense
HP ranges from 1,248 – 942,820 from Levels 1 – 100.
ATK ranges from 152 – 14,773 from Levels 1 – 100.
DEF ranges from 505 – 1,000 from Levels 1 – 100.
Note: The Aeonblight Drake absorbs any element you use to attack it. When it does so, its resistance to that element increases by 60%.
Recommended Party Setup
Characters that use a bow are highly preferred as they can easily paralyze the Aeonblight Drake. Other ranged characters like Yae Miko could also be used because of the damage from her turrets.
Melt Ganyu
Ganyu
Xiangling
Kazuha/Sucrose/Venti
Bennet
Vaporize Yoimiya
Yoimiya
Kazuha/Venti/Sucrose
Xingqiu
Bennet
Xiao Team
Xiao
Kazuha/Sucrose/Venti
Yae Miko/Fischl
Kokomi/Diona/Zhongli
Tighnari
Tighnari
Yae Miko/Fischl/Xiangling
Nahida/Collei/Yelan
Zhongli/Diona/Shinobu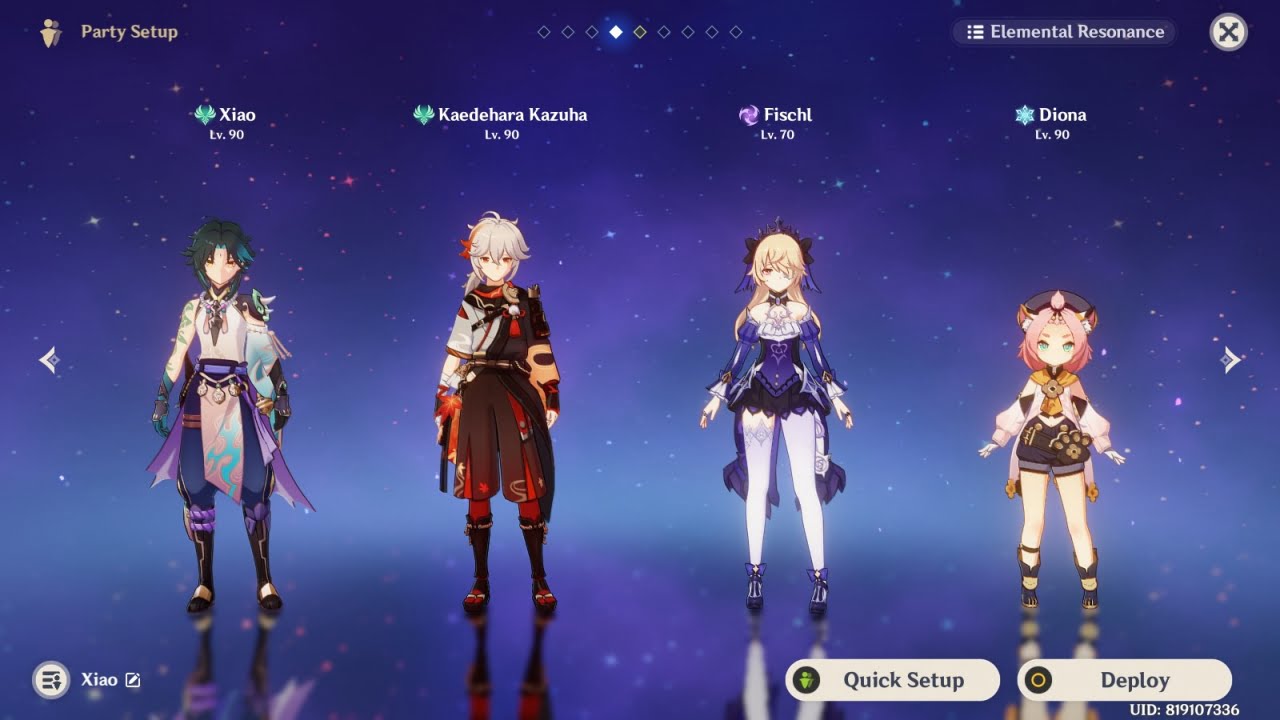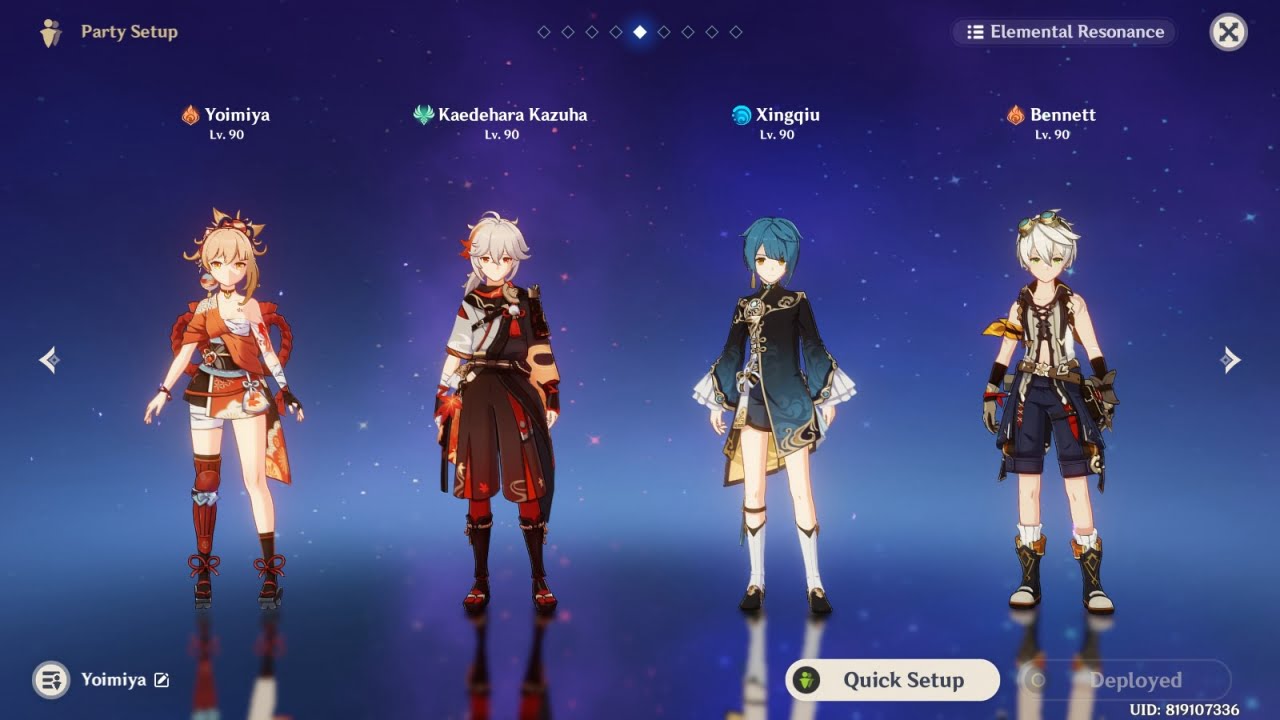 Tips to fight Aeonblight Drake
Do not bring a Physical DPS like Eula, as its resistance to Physical DMG is significantly increased.
Reading out all the prompts that will appear will help you identify what Ruin Drake is going to do next.
Always be ready for moments to paralyze the Ruin Drake using a bow.
Aeonblight Drake Attacks and Dodges
Its attacks are mostly straightforward and easily dodged, with a few exceptions like the bomb confetti or the thruster charge. Its distinguishing ability is going airborne and attacking you from the air. This prevents your attacks from being effective while the drake continues its barrage of attacks.
Normal State
Bomb Confetti
Charges up and releases many bombs into the air. These bombs land randomly spread out across the arena and explode on impact with the ground. Each explosion deals 100% ATK as Physical DMG or Elemental DMG, depending on which element the Drake absorbed. Run away from the Ruin Drake when it is performing this attack to avoid being hit by the bombs.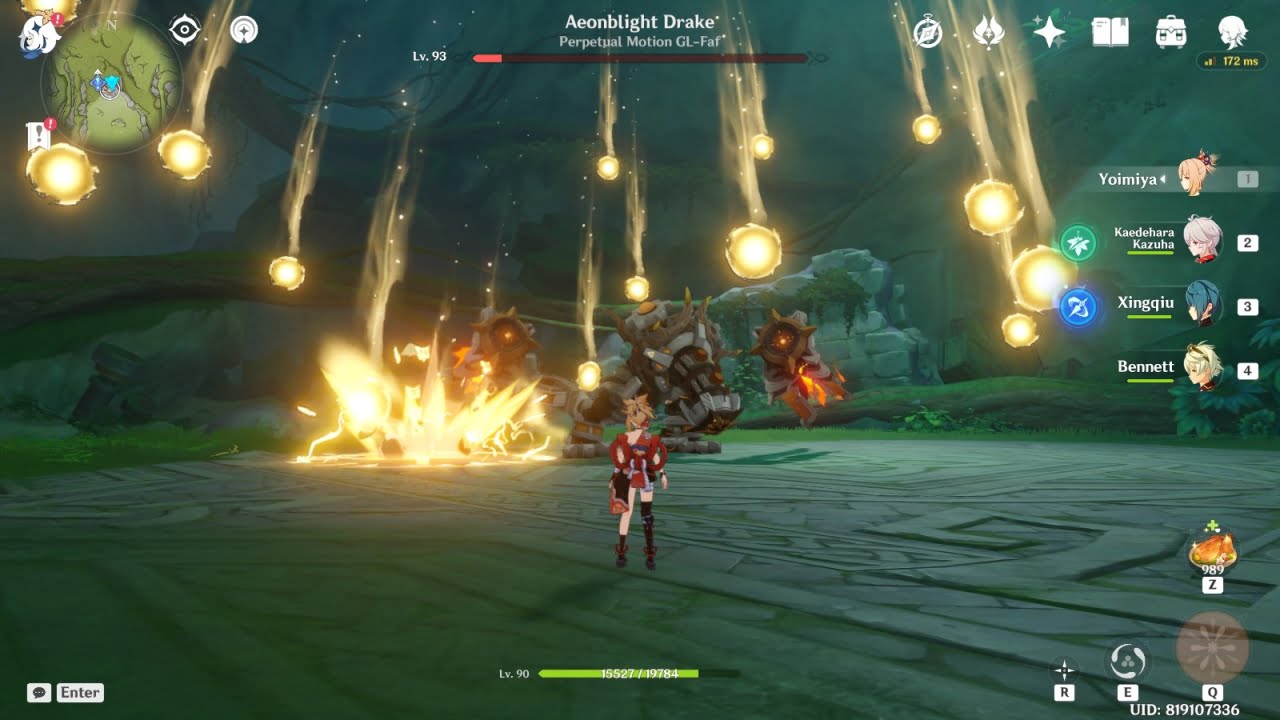 Right after the boss performs this attack, it will absorb the element from which it has received the most damage since the beginning of the battle. It will change its state right after the absorption is complete. If it is airborne, it will be grounded, and vice versa. It will deal 30% ATK as Physical DMG where it lands when dropping itself.
Note: It will not absorb an element if it has received more Physical DMG than any other element.
Weak Point: During several attacks, weak spots on its head and chest will be exposed while charging up. If airborne, two additional weak spots will be on its wings. Hitting the two wings with an arrow will cause it to be paralyzed on the ground, or shooting either of the two weak spots on its head or chest will also paralyze it. This paralysis will also remove its absorbed element.
Grounded State
Tail Sweep
Charges up its wing thrusters and sweeps its tail on the ground while quickly rotating using the thrusters; this deals 75% ATK as Physical DMG. Use a dash I-frame or run out of the way to dodge this attack.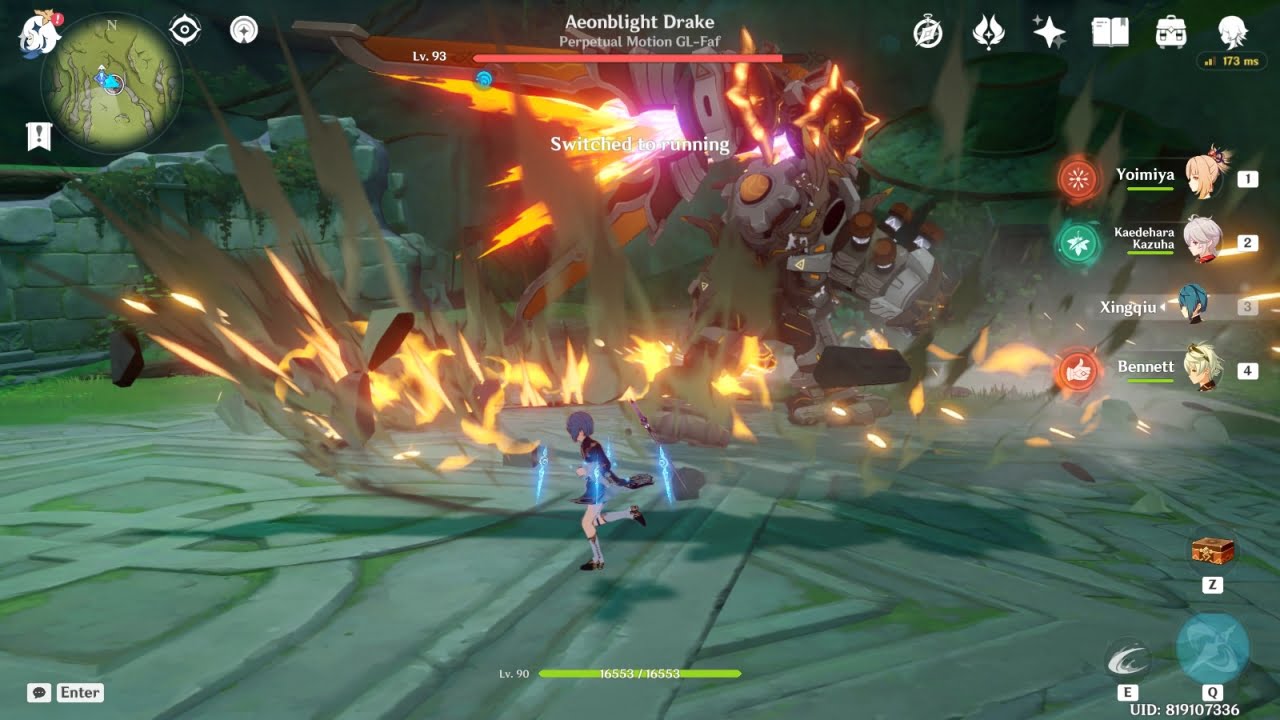 Wing Thruster Smash
Smashes both its wing thrusters into the ground one by one, each dealing 75% ATK as Physical DMG. Run in the opposite direction to avoid being hit.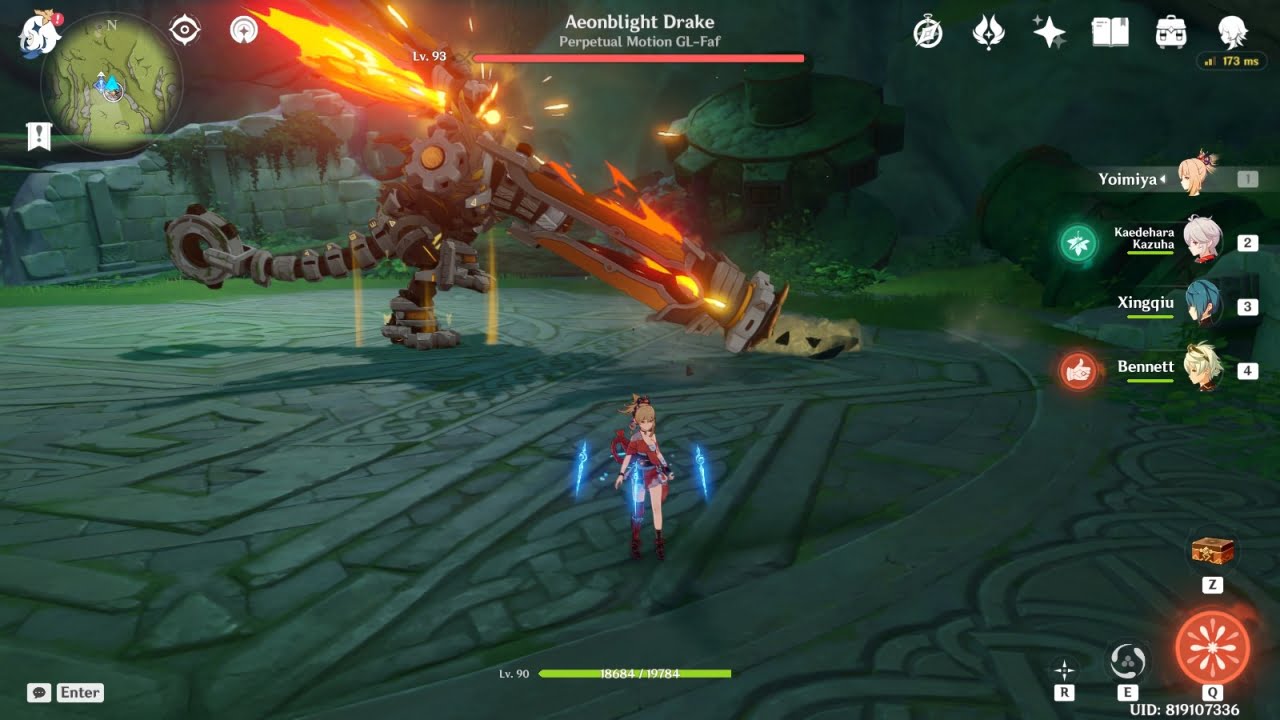 Grounded Combo 1
Performs Tail Sweep and Wing Thruster Smash consecutively at the player. Both of these can be dodged by dashing in the opposite direction.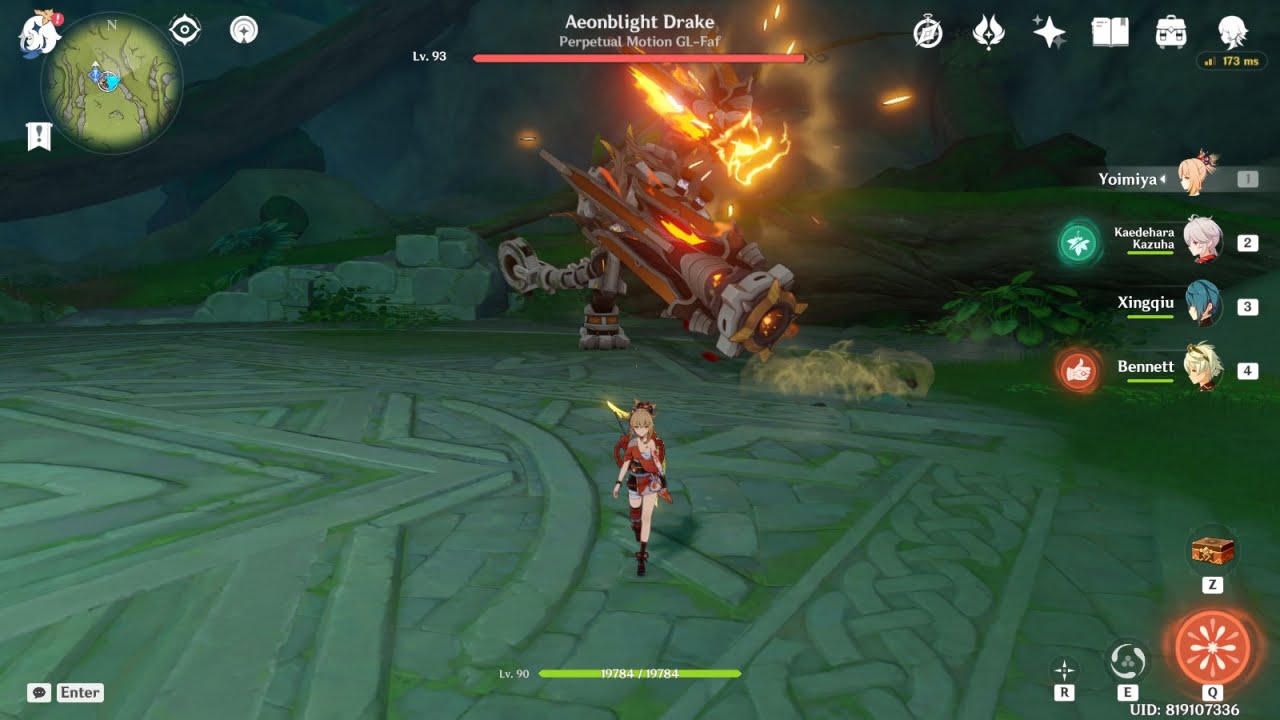 Grounded Combo 2
Attacks twice using its face, sweeping it left and then right, dealing 60% ATK as Physical DMG with each swipe. A Tail Sweep follows this up.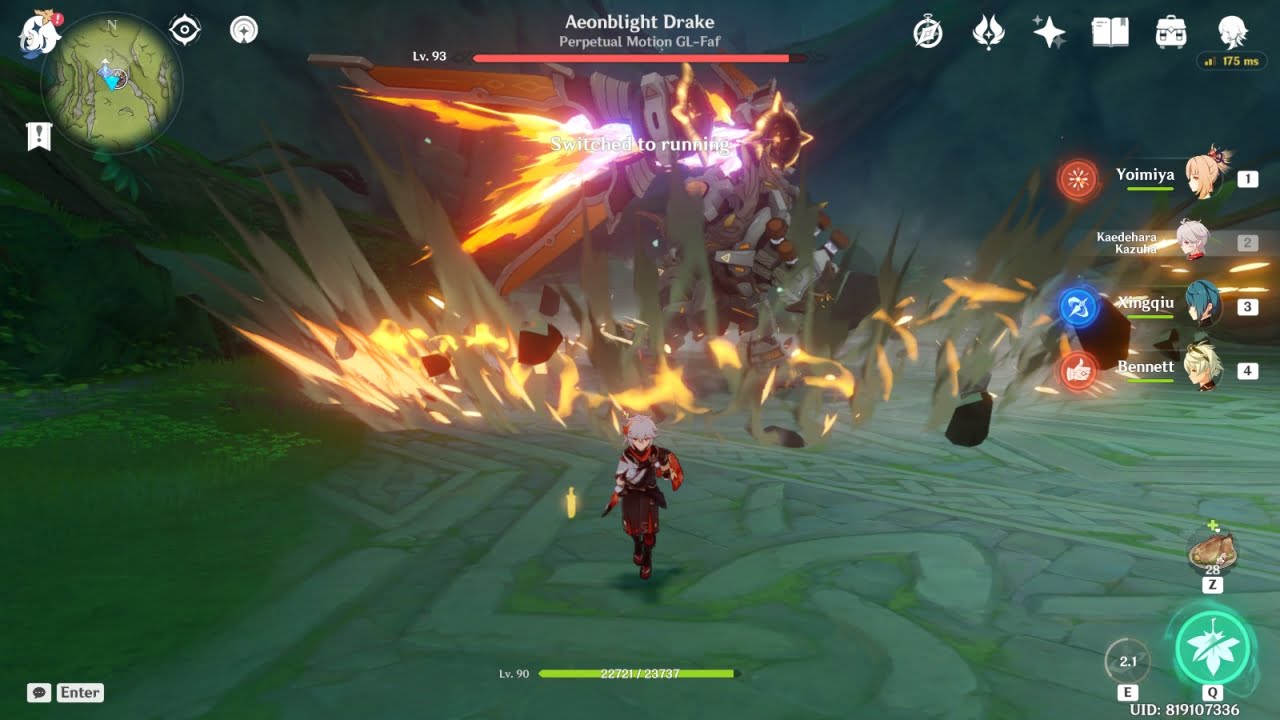 Thruster Charge
This attack is only used if the player is standing at a distance from the boss. Charges up its thrusters, get airborne, and flies at the player dealing 75% ATK Physical DMG. It will also perform a Tail Sweep immediately if the charge lands a hit. You can dodge the charge by dashing to either side to avoid its pathway.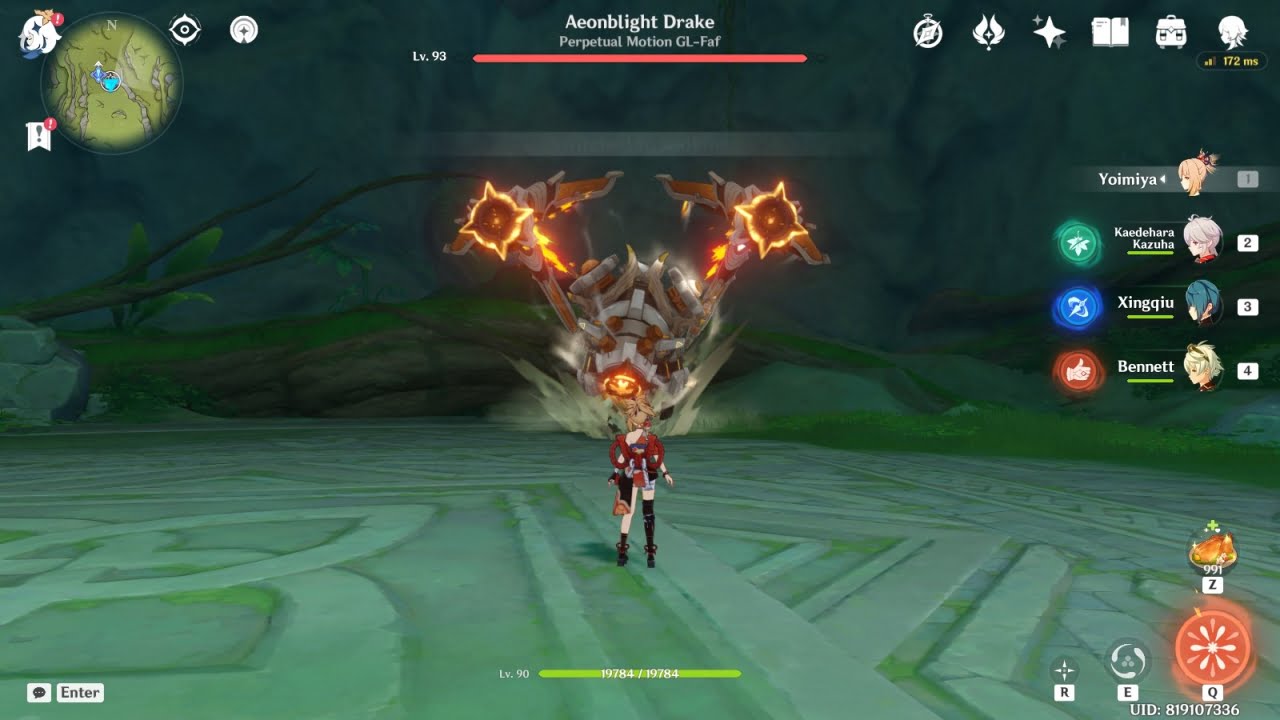 Airborne State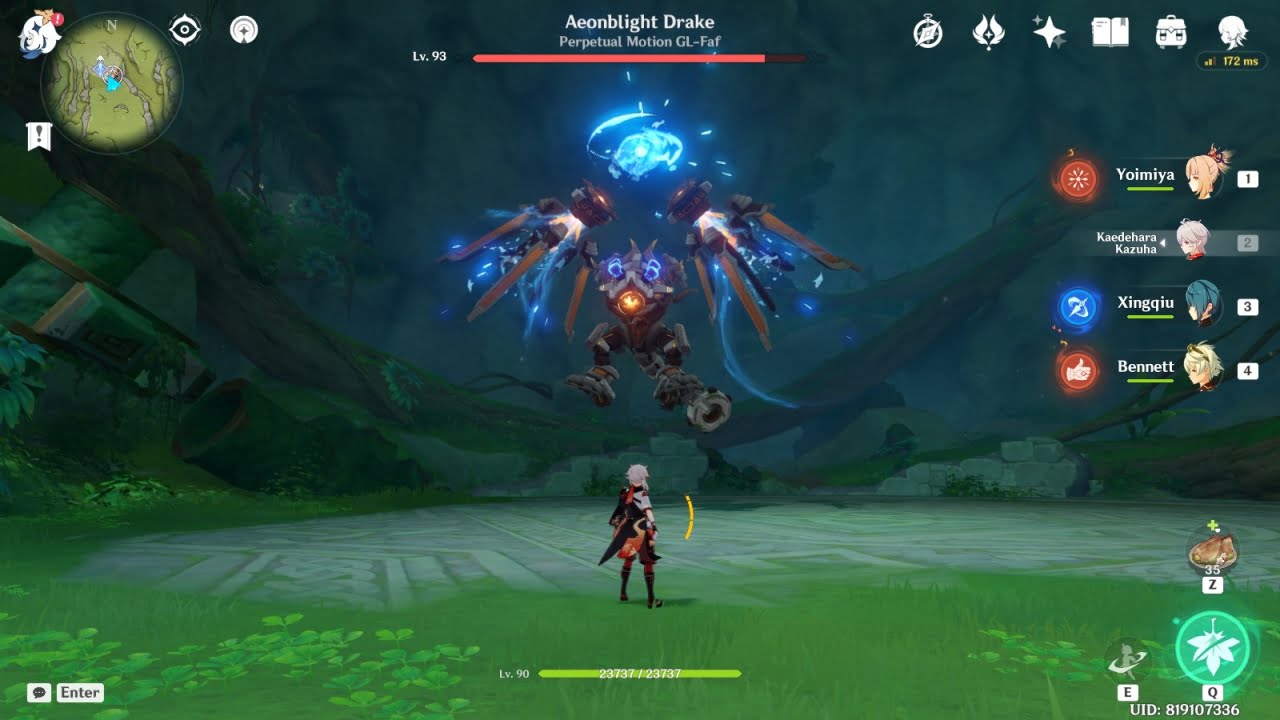 Machine Gun Volley
It uses its wings to fire off bullets at the speeds of a machine gun, dealing 60% ATK as Physical DMG. To avoid this attack, use a dash I-frame.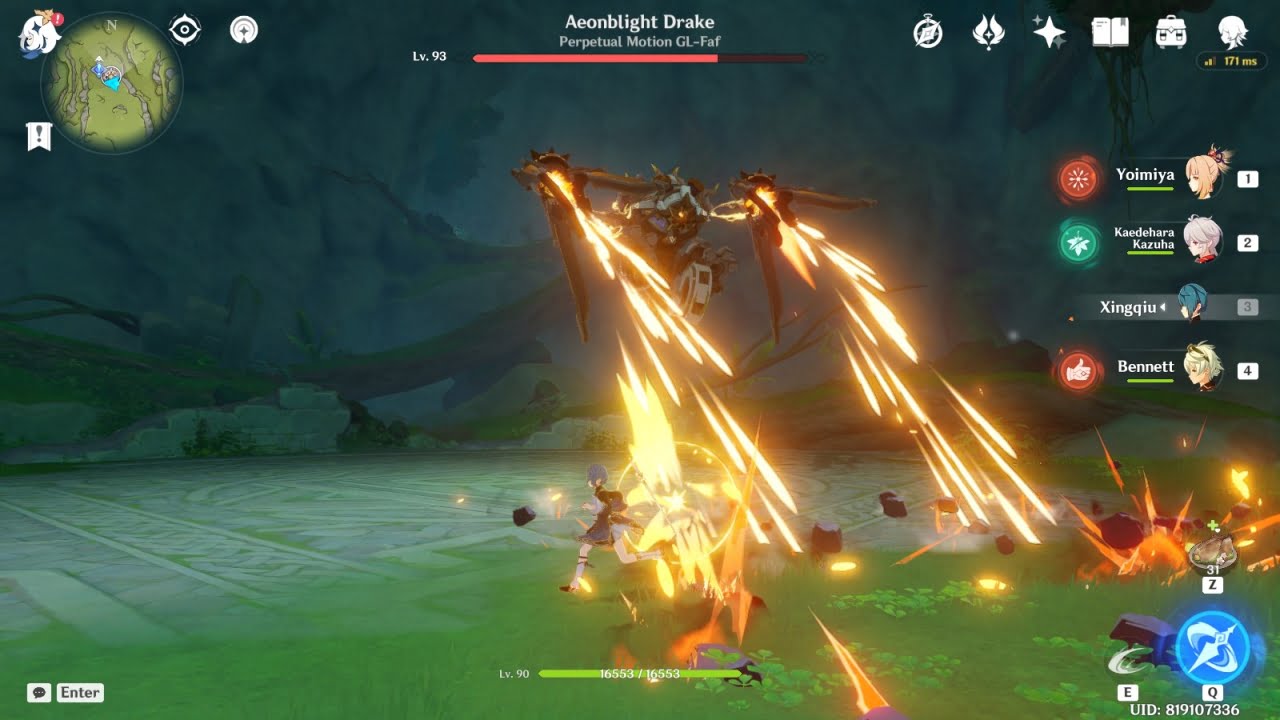 Missile Barrage
Locks onto the targetted player and launches missiles at them. These missiles are semi-homing as they go toward the direction of the player. Each missile deals 80% ATK as Physical DMG. Before launching missiles, its chest's weak point is exposed. Start running to the side to avoid being hit by the missiles and keep running until they all explode.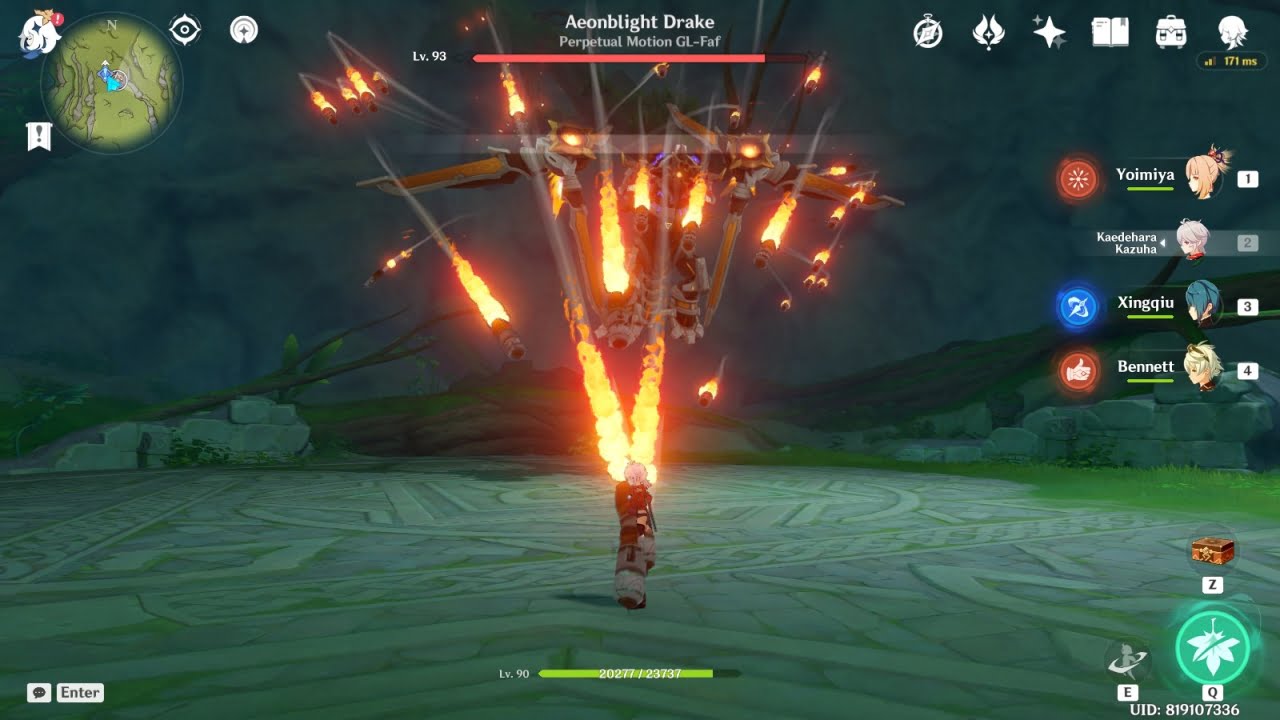 Airborne Charge
If the targetted player is far away, it flies toward them at high speed, dealing 60% ATK as Physical DMG. If successfully hit, the attack is followed up by a Tail Sweep.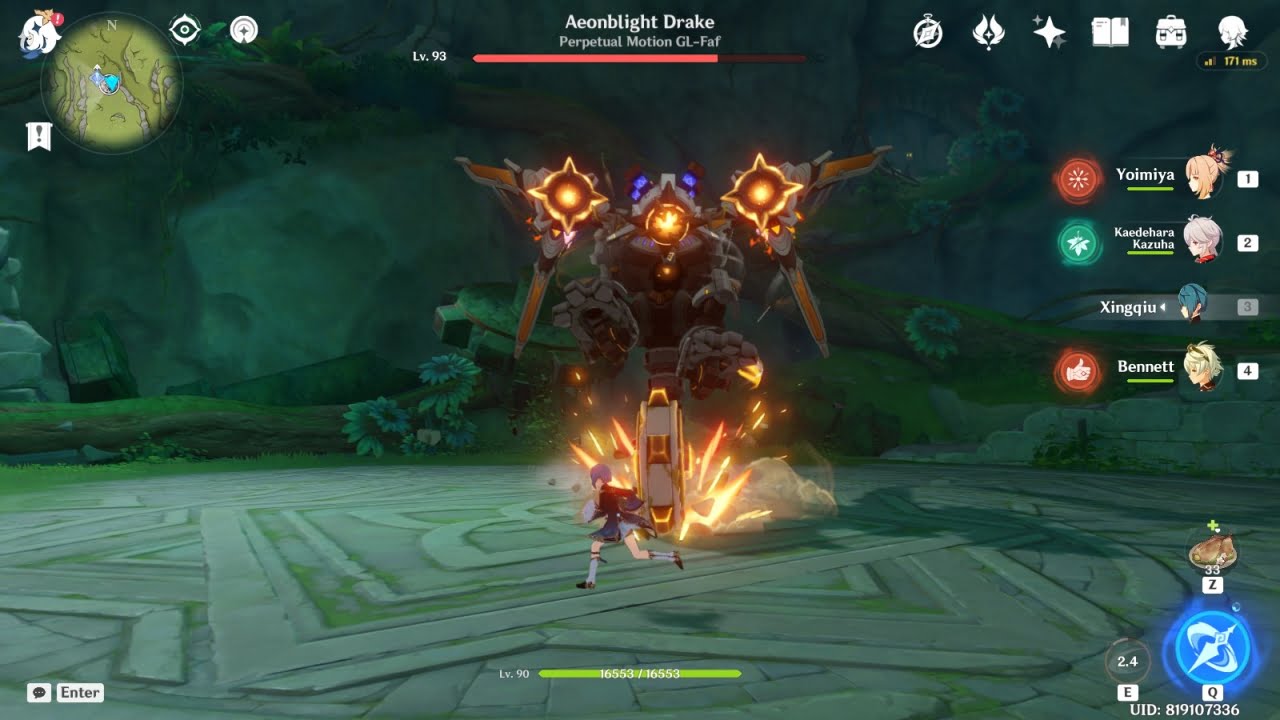 How to beat Aeonblight Drake Easily
Use your bow characters to fire at the glowing circles on its wings when it flies. This paralyzes the boss and allows you to dump in your attacks. Use different elements to attack so it doesn't absorb your best element. Keep moving around to not get caught in Drake's aggressive chain attacks.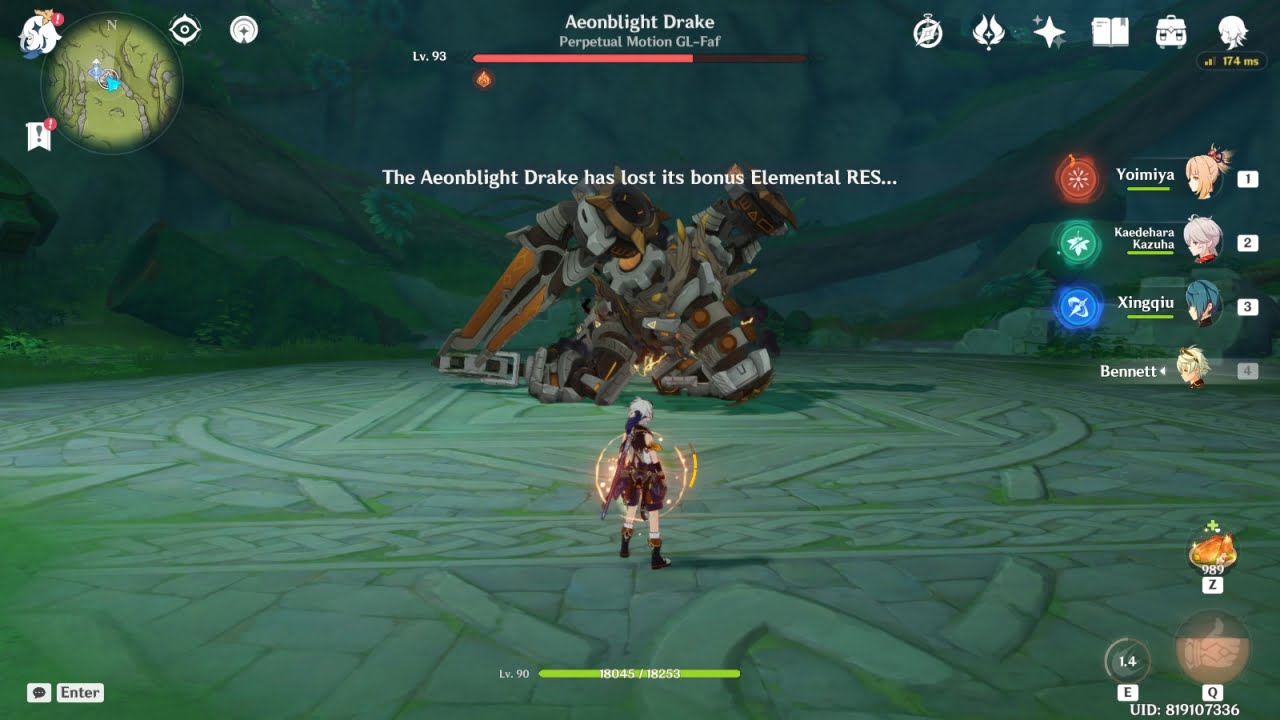 Achievements
There are four achievements you can get from Aeonblight Drake.
Dragonslayer: Bring the Aeonblight Drake down in a single challenge by attacking the cores on its wings.
Victory is a Mindset: In a single challenge, interrupt the energy flow of the Aeonblight Drake by attacking the core on its head.
Resistance is Futile!: Defeat an Aeonblight Drake that has increased resistance to at least two elements.
Stop It, Mr. Robot!: Interrupt the charged attack of the Aeonblight Drake by attacking the core on its head.
Possible Rewards for Defeating Aeonblight Drake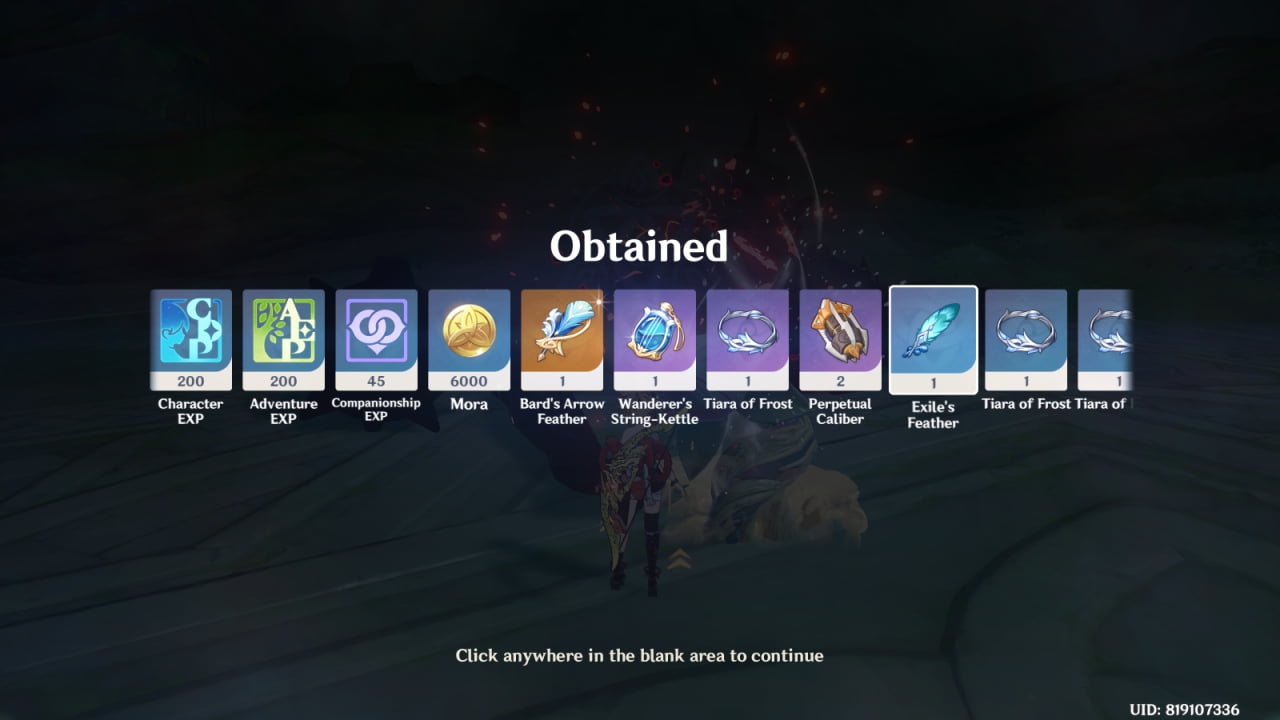 The unique reward from the boss is a "Perpetual Caliber," which is used by Nilou. All the rewards vary according to World and Boss level.
Character Ascension Material
Perpetual Caliber
Shivada Jade Sliver
Shivada Jade Fragment
Shivada Jade Chunk
Shivada Jade Gemstone
Varunada Lazurite Sliver
Varunada Lazurite Fragment
Varunada Lazurite Chunk
Varunada Lazurite Gemstone
Artifact Sets
Lucky Dog (2* – 3*)
Berserker (3* – 4*)
The Exile (3* – 4*)
Gladiator's Finale (4* – 5*)
Wanderer's Troupe (4* – 5*)
Other Rewards
200 Adventure EXP
3,450 – 6,000 Mora
138 – 200 Character EXP
30 – 45 Companionship EXP