In the initial stages of Wild Hearts, an essential resource to gather is Serpent Slough. This amber-like skin possesses wind-repelling properties and plays a crucial role in crafting top-tier equipment and armory. Thus, collecting as much of it as possible becomes a priority for players.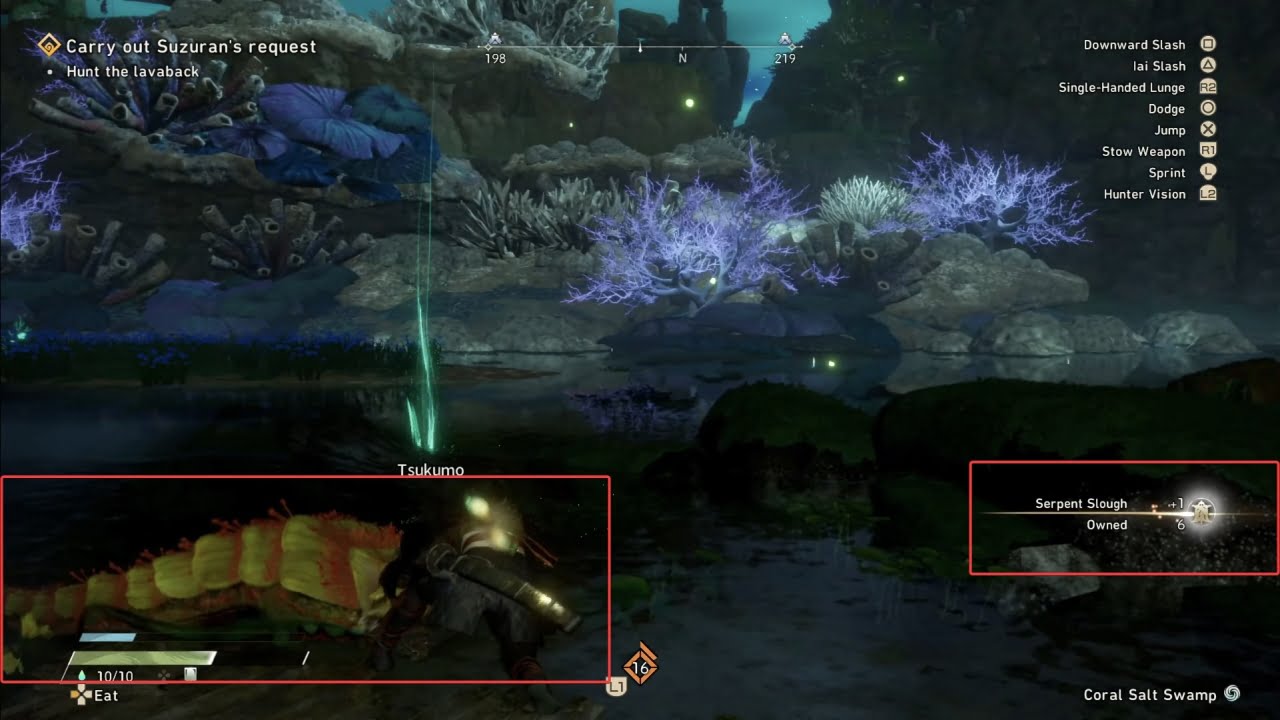 How To Get Serpent Slough?
The forging material, Serpent Slough, is dropped by defeating Whipthrash Serpents. These are the type of Serpents that have managed to learn to fly.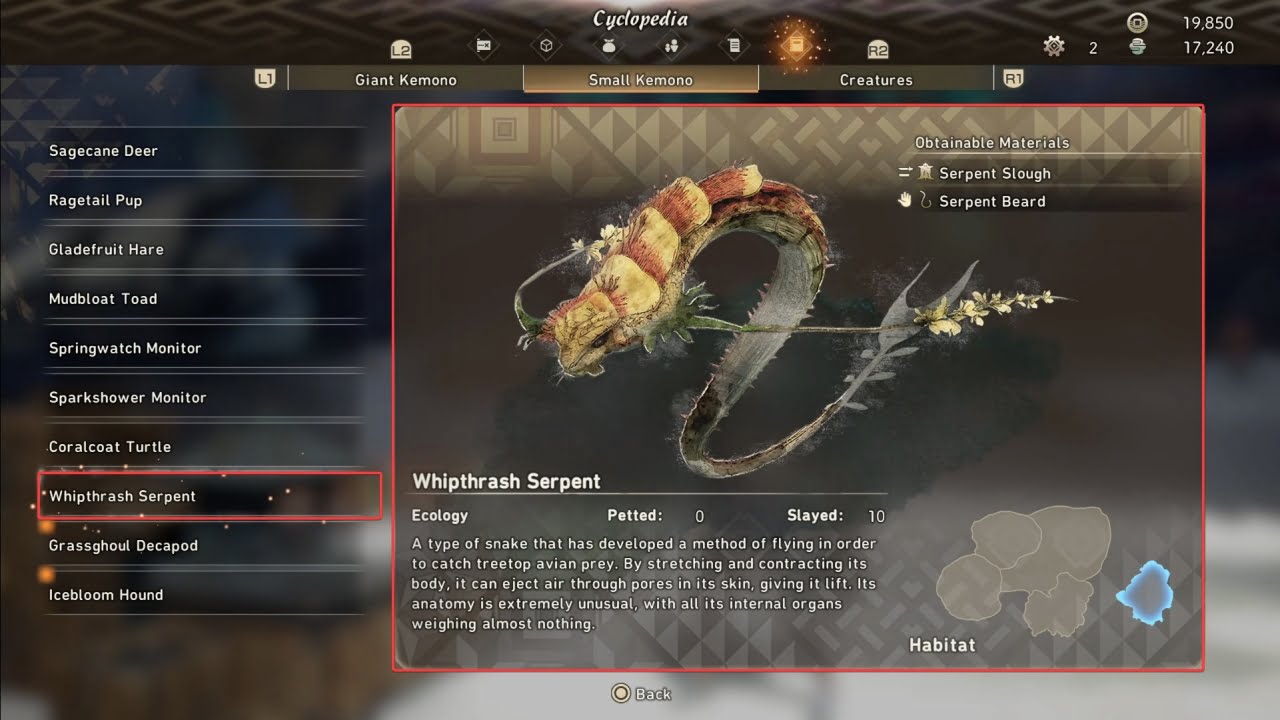 While trying to obtain Serpent Slough from Whipthrash Serpents, you need to keep two things in your mind that are mentioned below:
You might have already noticed that fighting particular creatures rewards you with a different item than petting it, and the same is the case with the Whipthrash Serpents. If you pet them by sneaking up on them, you will get a Serpent Beard. But if you battle with them, you can net Serpent Slough.
It is essential to note that the creatures in this game drop different items depending on the chapter you are in. Whipthrash Serpent is one of those creatures and will only drop Serpent Slough if you fight it before Chapter 2 ends. If you engage with it in a fight when Chapter 3 starts, the only drop you will get is Serpent Flotation Cutis.
Whipthrash Serpent Location
The snake-like creature, Whipthrash Serpent, is confined to Natsukodachi Isle, and you won't be able to find it anywhere else on the map. They are usually found in numbers and are respawned after you fast travel to your base in Minato and back as the map resets.
Once you travel to Natsukodachi Isle, head north from the Dragon Altar to find them. You can also find them roaming around the Coral Salt Swamp.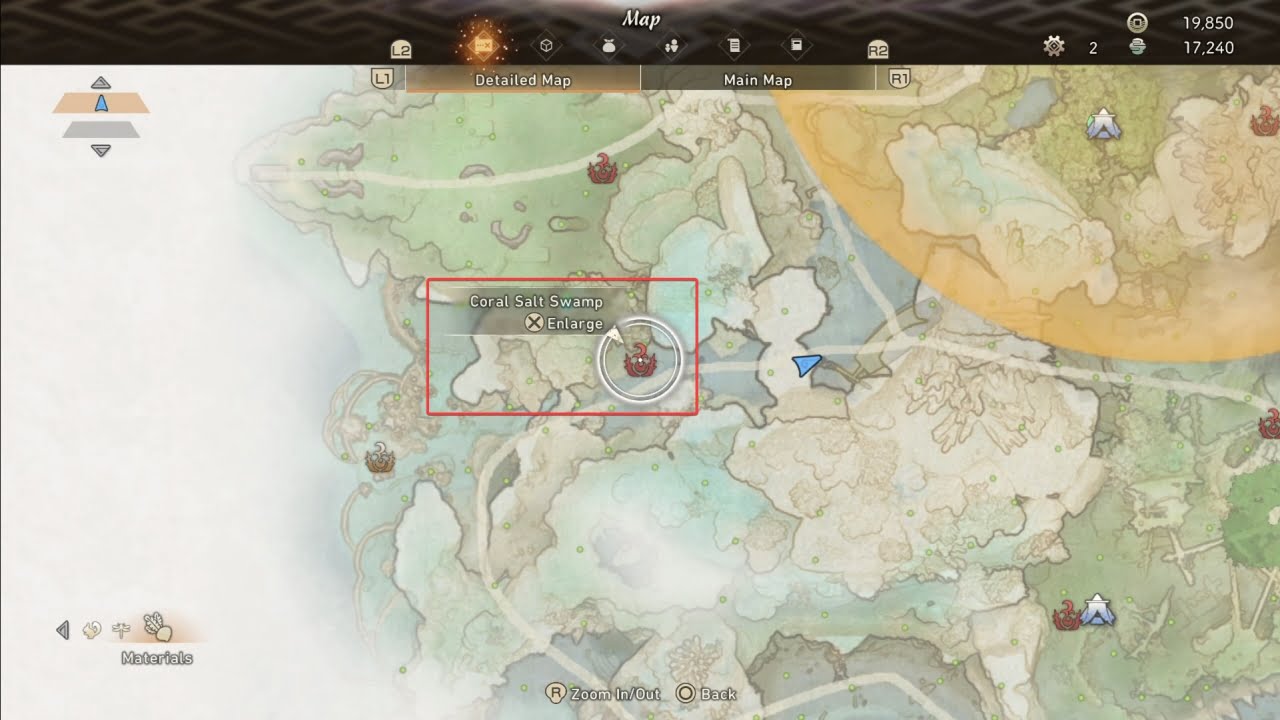 Note: If You still have difficulty finding these snakes, apply the "Small Kemono" filter on the map and hover over the grey dots to find Whipthrash Serpents.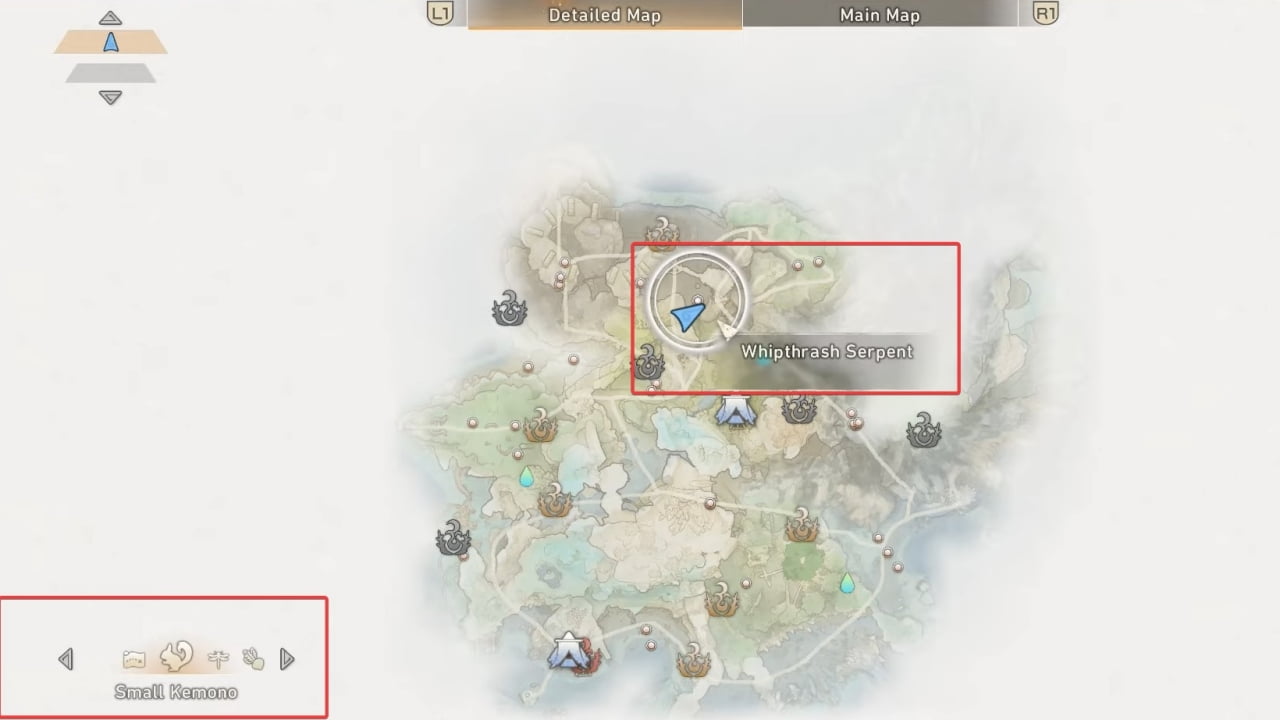 Uses of Serpent Slough
As mentioned before in this guide, Serpent Slough is a very vital material to build some of the best armories, so you may require these in high quantities to forge the required materials.
Forge the following using serpent slough to march down to the most fearsome bosses without any hesitation:
Spirit Isle Uwagi Chest Pieces
Ocean Wave Hachimaki Headwear
Grithide Body Armor
Frequently Asked Questions (FAQ)
How can I farm Serpent Slough quickly?
If you fast-travel to any campfire outside Natsukodachi Isle and revisit this place, the serpents will have respawned because the map resets. You can use this trick to farm Serpent Slough quickly and efficiently.