In the game Project Zomboid, a must-have skill is fishing. It is an activity and a survivalist skill that allows the players to use fishing rods and bait to catch fish to feed themselves, especially when the power is down. Providing your player with fish has its perks, as it is sufficient to get your player through the day with a high energy level.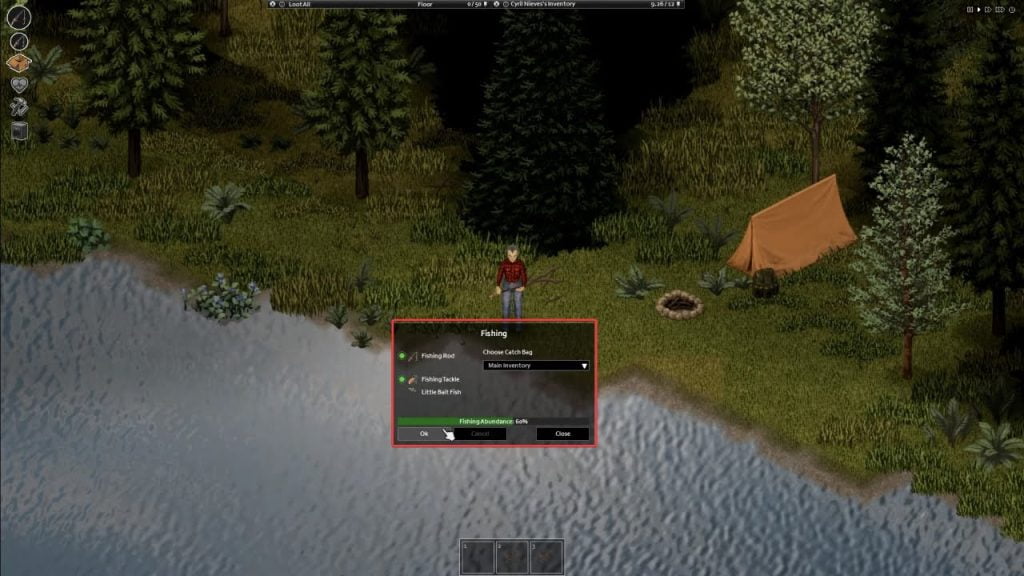 What Is the Best Location to Fish?
To determine the best spot for fishing, the player must keep a few things in mind. The first is that the site must be zombie-free, and the second is to build walls around the spot because the splash sounds will attract the zombies. Some of the locations for fishing are West Point and Muldraugh, but the best one is Riverside because of a small fishing store beside the river.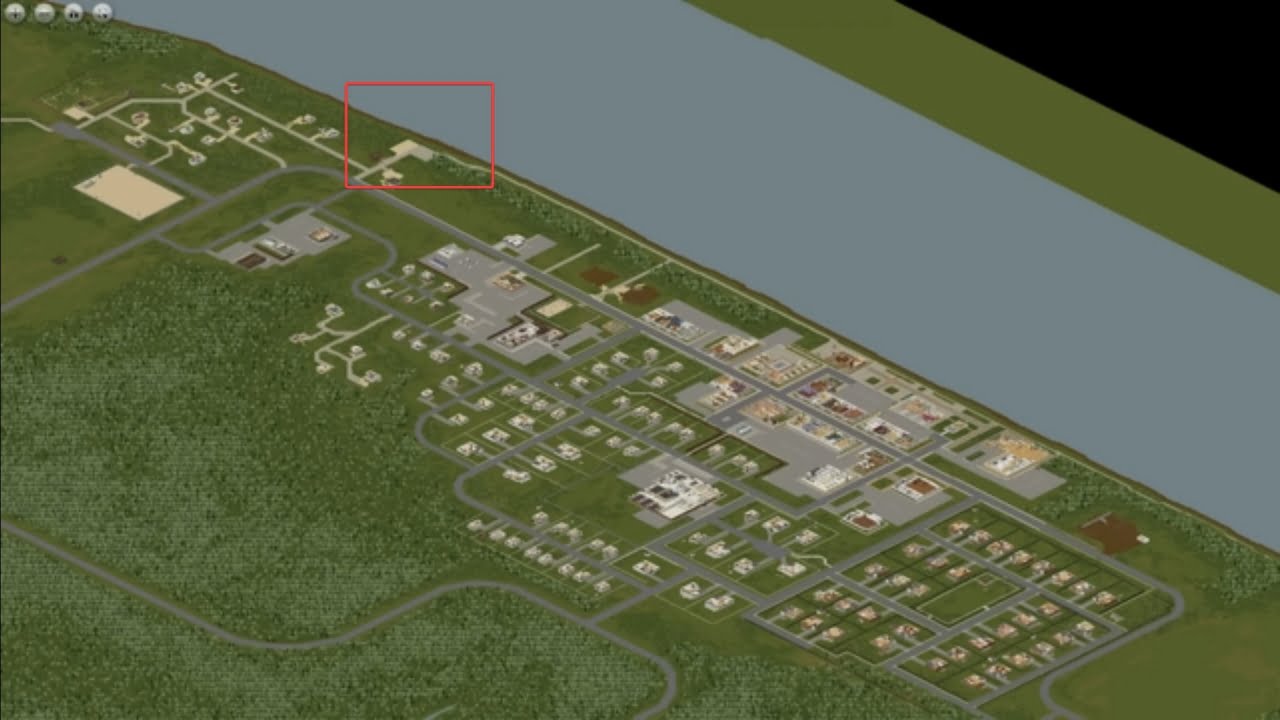 What Are the Items Required for Fishing?
Now before you start fishing, you need to gather some equipment that will allow you to fish, which are listed below:
Fishing Rod
The primary tool, a fishing rod, can be found in toolboxes, shelves, basements, or any storage units in the house. You can also obtain it by looting a hardware store, but the chances of a fishing rod being available are low. Instead, you can steal its alternate, which is a spear.
Fishing Rods can also be crafted using suitable material, though it requires you to be a fisherman with an Angler trait. If you have already selected the other occupations, you can read the recipe in Angler USA Magazine Vol. 1 to start crafting fishing rods. Crafting requires a knife, a sturdy stick, 2 twines or fishing lines, and a nail or a paperclip.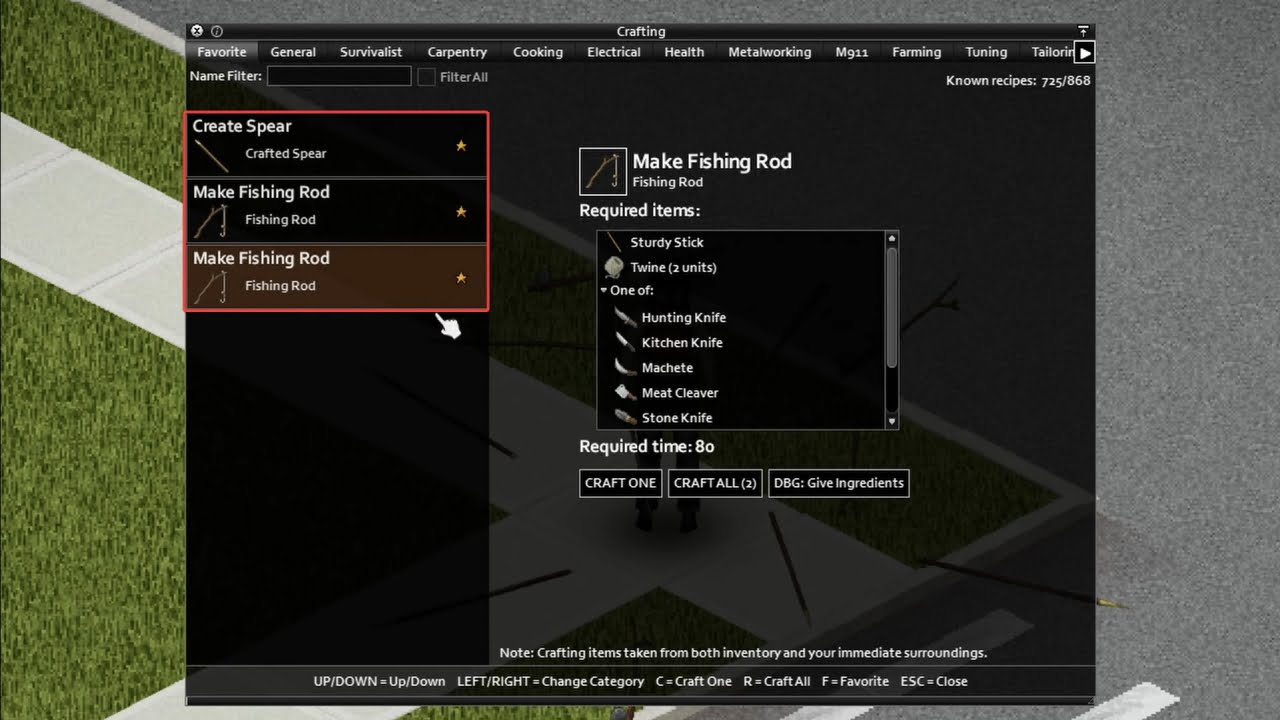 Bait
Attaching a bait to a fishing rod is necessary as it is the thing that attracts the fish. There are three types of baits, all weighing 0.1 that are mentioned below:
Insects: The most commonly used type of bait is worms because they are easily found. They are found digging in the grass with a trowel or looking into the garbage. Other insects that are also used as bait are grasshoppers, crickets, and cockroaches. They are consumed with every attempt to fish, even if you don't catch anything but trash.
Fishing Tackle: Unlike insects, this type of bait can be used multiple times because it is artificial. You can find it by scavenging through the town and in the hardware stores, and it has an increased chance of catching fish rather than trash. It is recommended when the player's fishing skill level is high.
Little Bait Fish: Bait fishes are small-sized fishes that increase the chances for catching Pike fish. They can be acquired by setting nets into the water. Its downsides are that the chances of catching trash increase by fifty percent, and it is consumed after every attempt.
How to Start the Fishing Process?
Once you have gathered all the equipment, approach the fishing spot and equip your fishing rod from your inventory. Click on the water surface to select the option for fishing. Now a menu will appear where you can choose your bait and which inventory you want to store your fish in.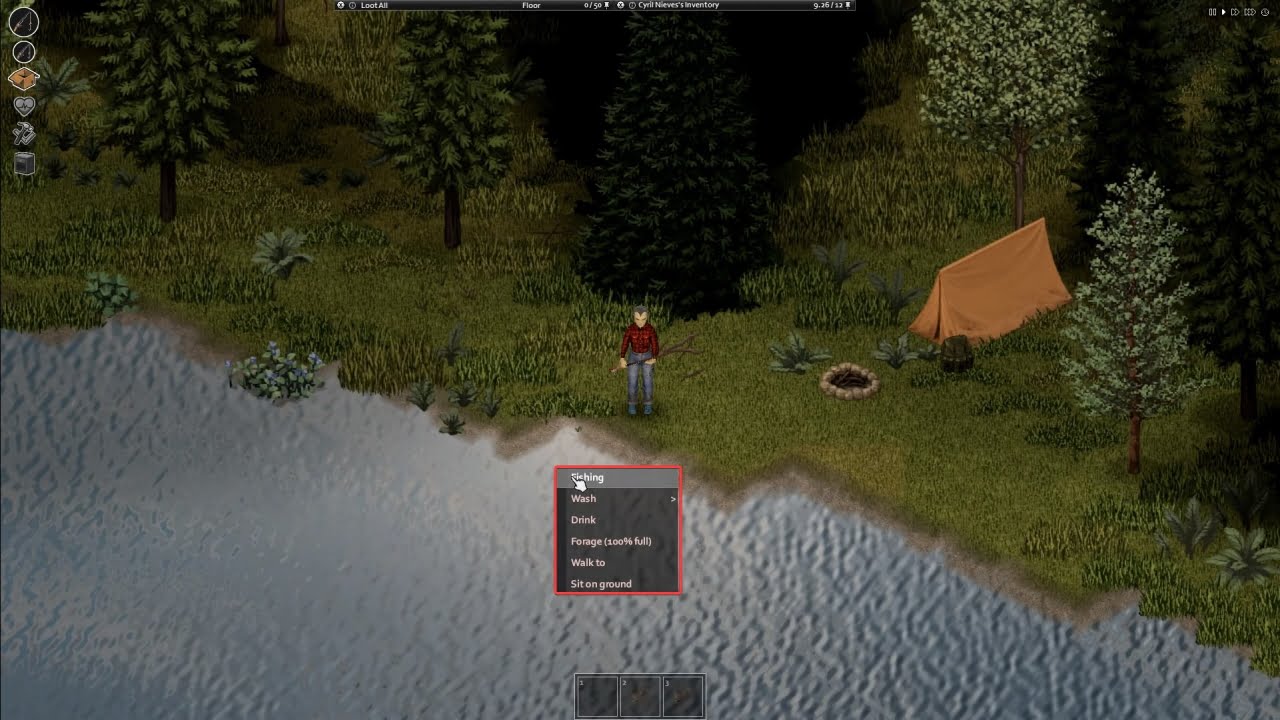 Tips and Recommendations for Fishing
Try fishing at dawn (04:00 to 06:59) and dusk (18:00 to 20:59), as the success rate for catching the fish is up by 10% because the fishes are active then.
The success rate for fishing is down by 20% from November to February, so it's a good idea to stock fish to get you through the winters.
Fishing in warm or sunny weather will reward you with a good quantity of fish, while fishing in the rain may not.
Use a fishing rod instead of a spear.
Occupation and Traits for Fishing
While starting the game, if you select the occupation of Fisherman, it can increase your fishing skill by two and your foraging skill by one.
You can select Angler as the trait for fishing occupation as it allows you to craft and repair the fishing rods.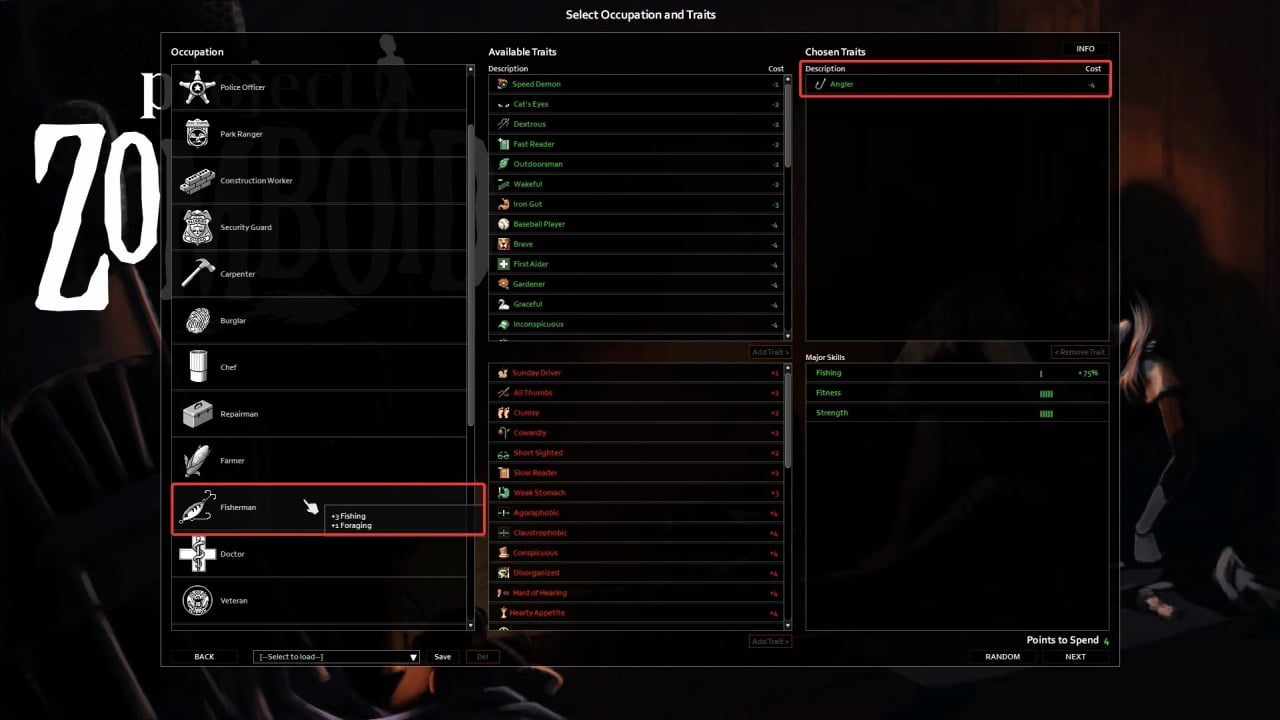 What Are the Rewards for Fishing?
While fishing, you can catch two things that are given below:
Trash
If you're unlucky enough, the fishing rod will catch trash like socks or shoes but doesn't go unrewarded as your experience points (XP) are still boosted by 1.
Fishes
There are many types of fish that you can catch, but they are divided into three categories that are big, medium, and small. Big fishes reward you with 7 experience points, and just like that, 5 XP for medium and 3 for small fishes. These can be affected modifiers.
FAQs
How to repair fishing rods?
If a rod loses its line, you can repair it using a nail or a paperclip and twine of the fishing line.