After completing the first area of this stage in Kirby and the Forgotten Land, you might need help finding the pathway to reach the island. It's pretty simple if you know where to look for it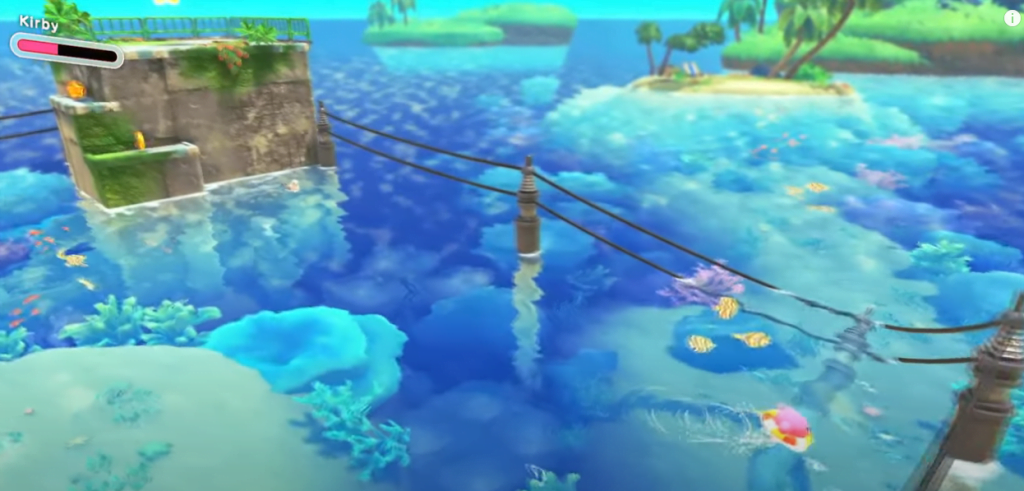 There are power lines that keep you in this stage. However, if you look closely, you'll see that one of the electric poles has fallen, and you can pass through the water area to reach the island.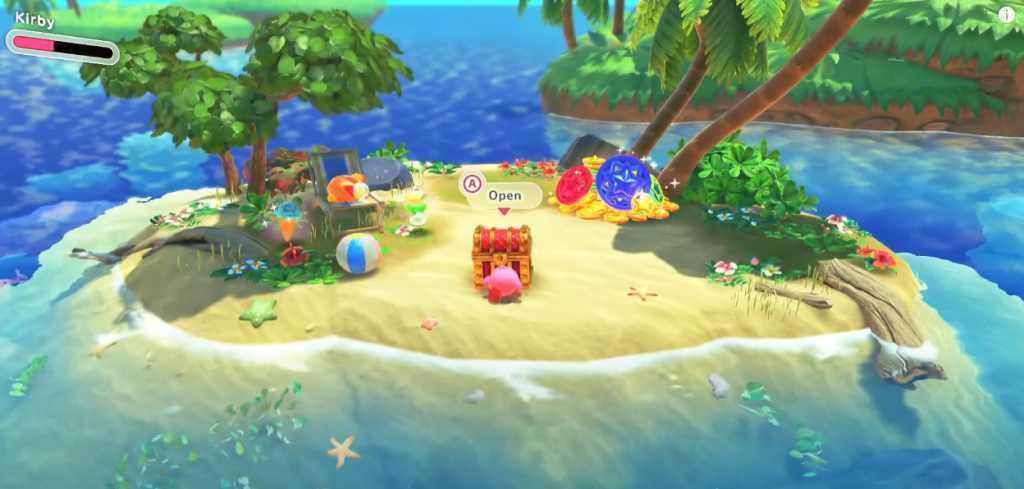 Once you've passed through the fallen pole and swam to the island, you can finally loot the treasures and everything the island offers!