In Hello Kitty Island Adventure, you'll find many lost friends across the map; one of those friends you must discover is Hangyodon, one of the most loveable characters. To do so, you must complete the quests presented in the game.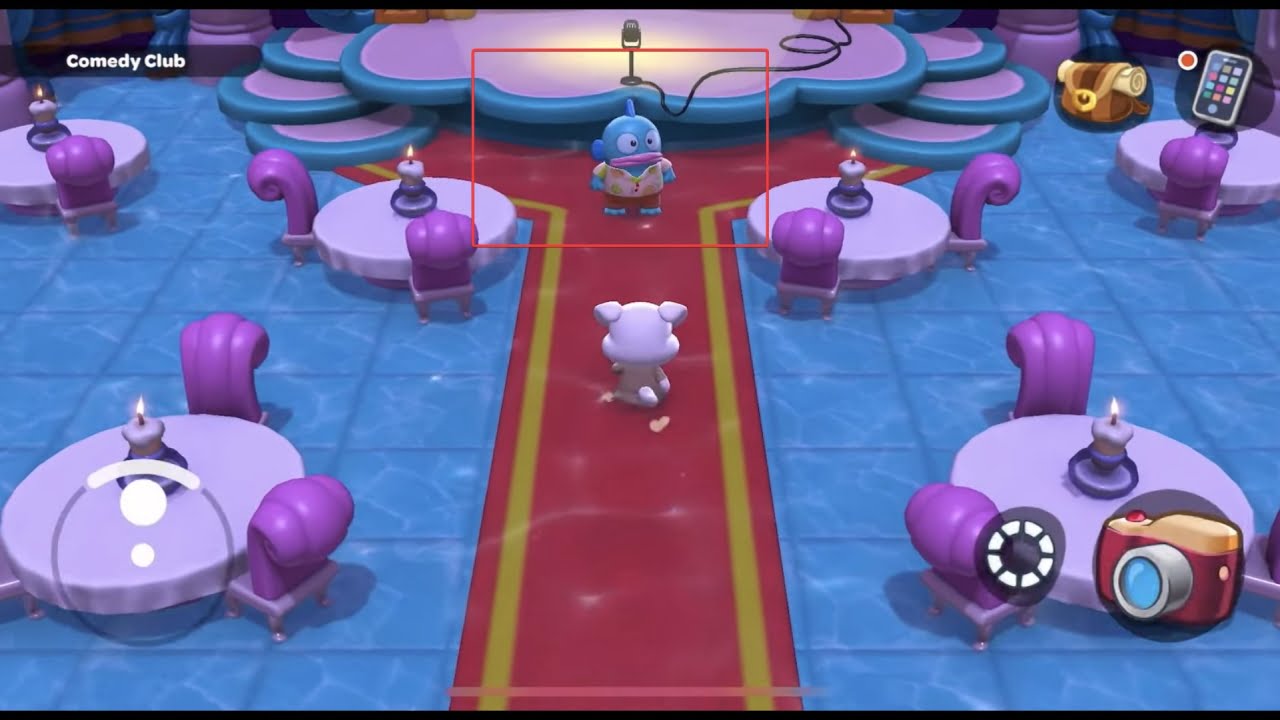 Hangyodon is a fish who loves to put on a comedic show, but unfortunately, not all of his ideas for comedy performances go as planned. He is one of the most complex characters to find, as he landed in a very unusual location. This guide will take you through the journey of finding Hangyodon in Hello Kitty Island Adventure.
Where Is Hangyodon Located?
Once you unlock the ability to swim, you will find Hangyodon's icon appearing on the ocean on the map. If you go to that location, you will not find him anywhere because he resides in the Comedy Club at the bottom of the ocean.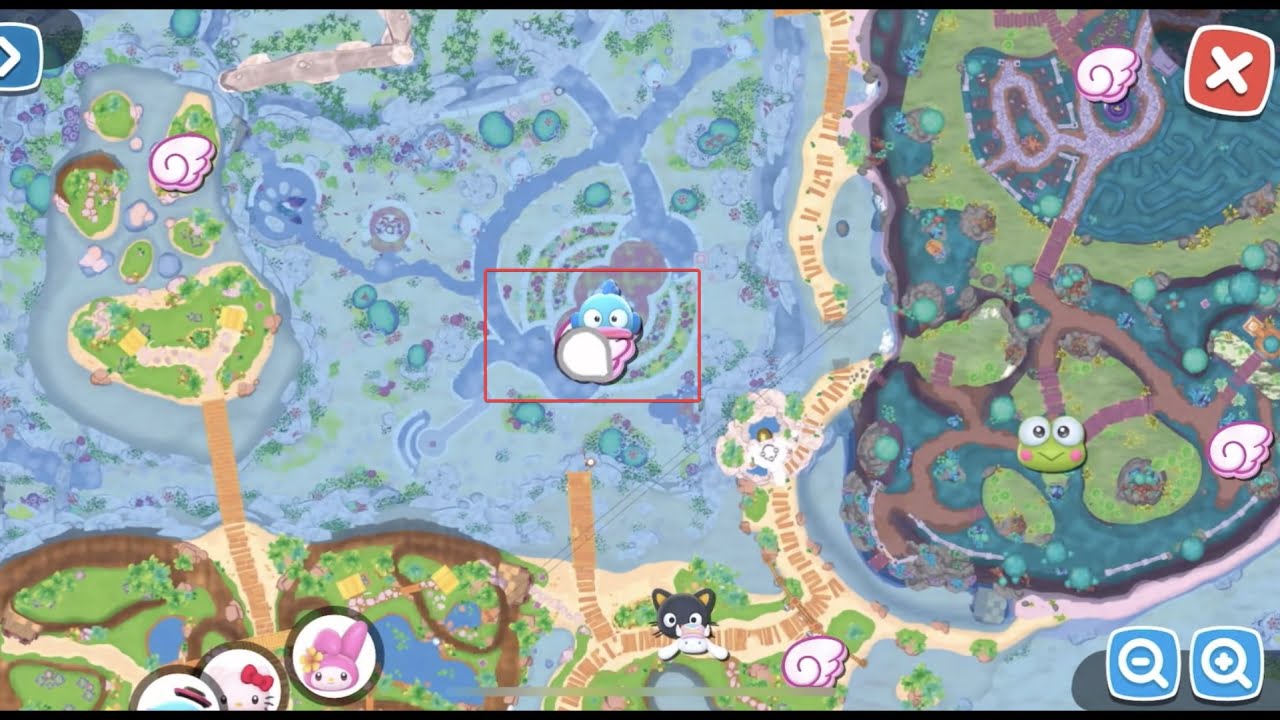 Getting to him is also one complex task, as you need to learn to dive in the water for this particular purpose. This equipment helps you breathe underneath the water for a considerable amount of time, and allows you to explore the caves, investigate the hidden structures, and find the hidden treasures underwater.
How to Get a Snorkel?
Getting your hands on the snorkel is more challenging than it seems, as you must complete the following challenges first.
Increase Friendship Level With Kuromi
Before the first quest appears, you must increase your friendship level with Kuromi to 6. This can be achieved quickly by gifting her Jack-o-Lanterns or Pumpkins.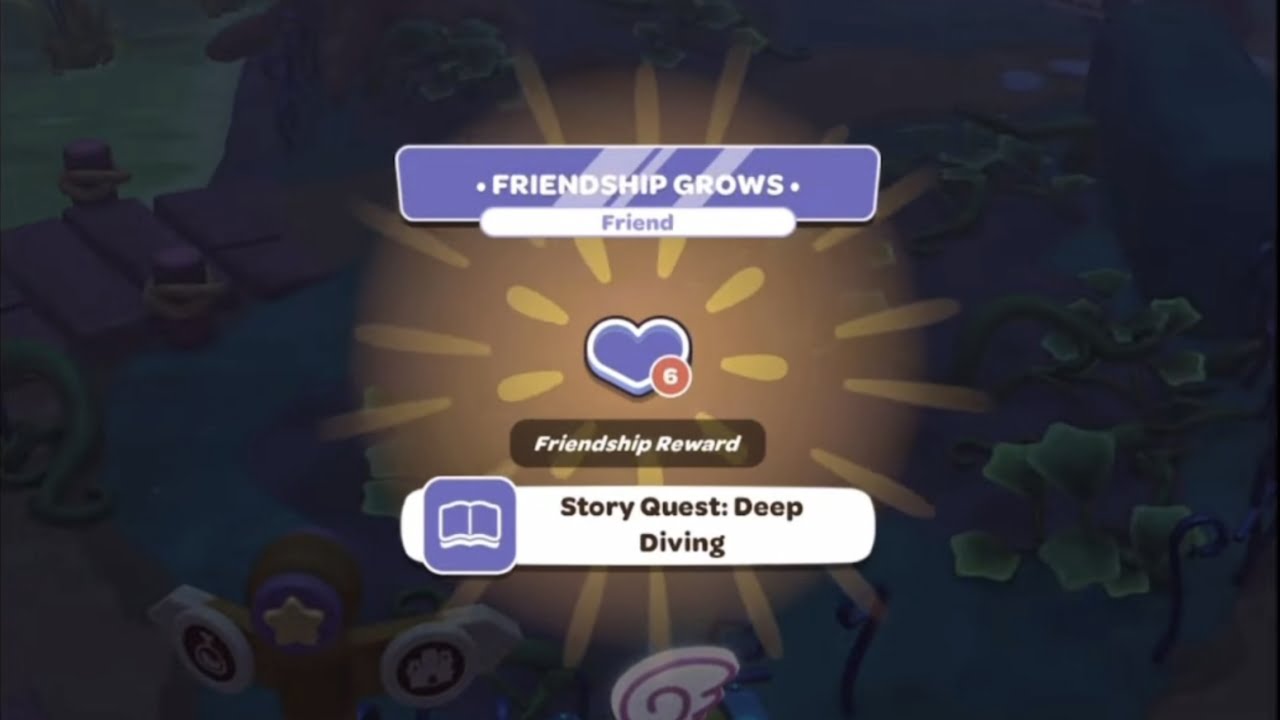 Complete the Deep Diving Quest
Once you do, a "Deep Diving" quest will be unlocked, where you have to dive underwater to find the locket in the Spooky Swamp. Kuromi will lend you her snorkel for this mission.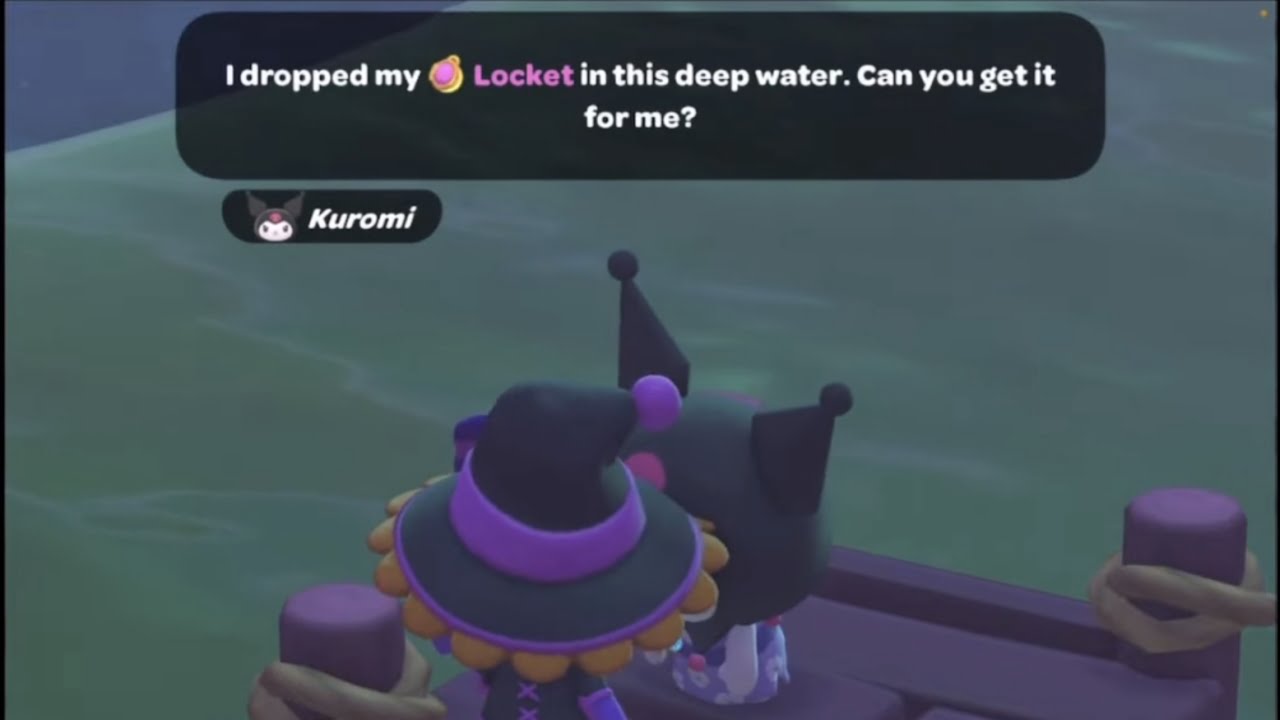 To dive in, you must slide down the snorkel that appears on the screen once you get into the swamp. Now retrieve the locket and ascend to the surface to deliver it to Kuromi. If you're successful in this mission, Kuromi will give you Snorkel Plans for crafting your snorkel.
Craft the Snorkel
After you have collected the plans, you must collect the following items to craft a snorkel.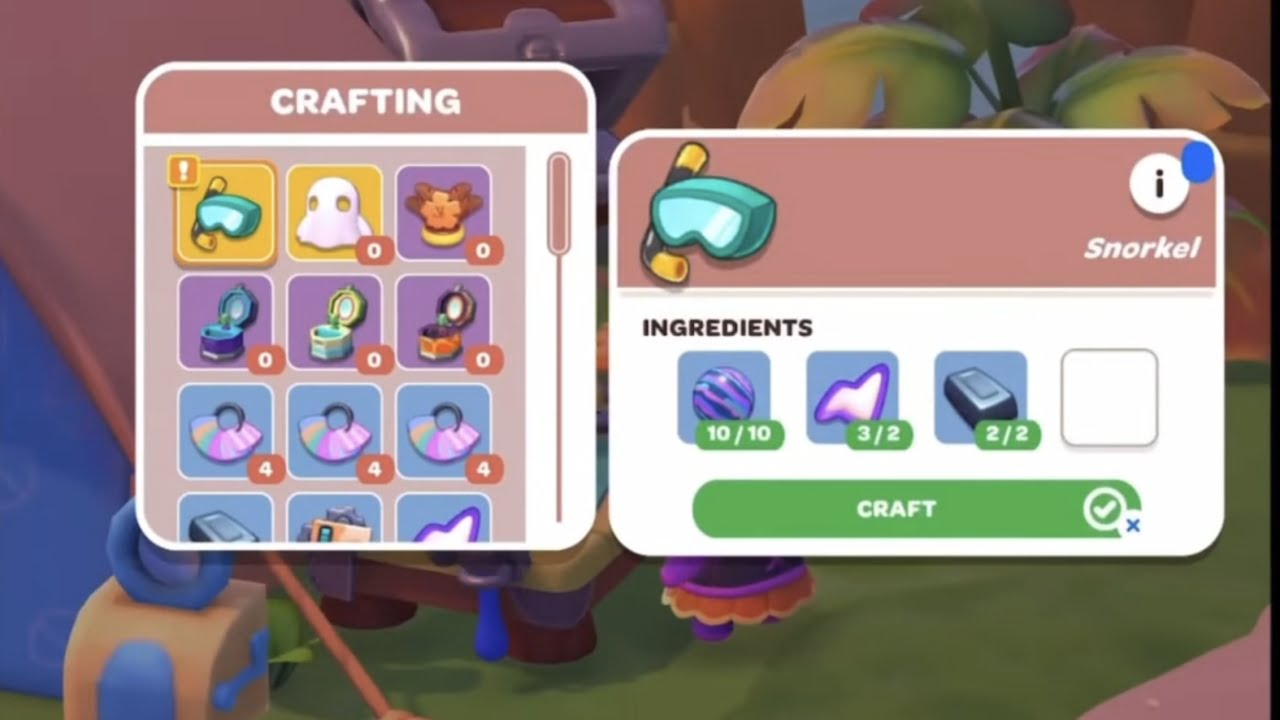 10 Rubber: Found near the palm trees in Seaside Resorts.
2 Sparks: A craftable item you can make after completing "A Zipline Adventure" quest that can be accessed once you reach friendship level 4 with Pochacco. You need light stones acquired only through Kuromi after you gift her the things of her liking. Get light stones and one crafting table to make one Spark.
2 Iron Ingot: A craftable item you can make once you find the crafting plan in a barrel near the Dancing Hall in Gemstone Mountain. Use three iron ore found near Mount Hothead to create one iron ingot.
Once you have all the above items, find a crafting table to build yourself a snorkel.
How to Find Hangyodon?
Now that you have a snorkel, it is time to find Hangyodon in the ocean. Make your way to the sea, where you will find a gift icon on top of the building where Hangyodon awaits you. From that point onwards, dive down to see the Comedy Club. Activate the Fast Travel Mailbox by interacting with it for future visits, and then enter the Comedy Club, and you will find Hangyodon, where you will be his first audience member.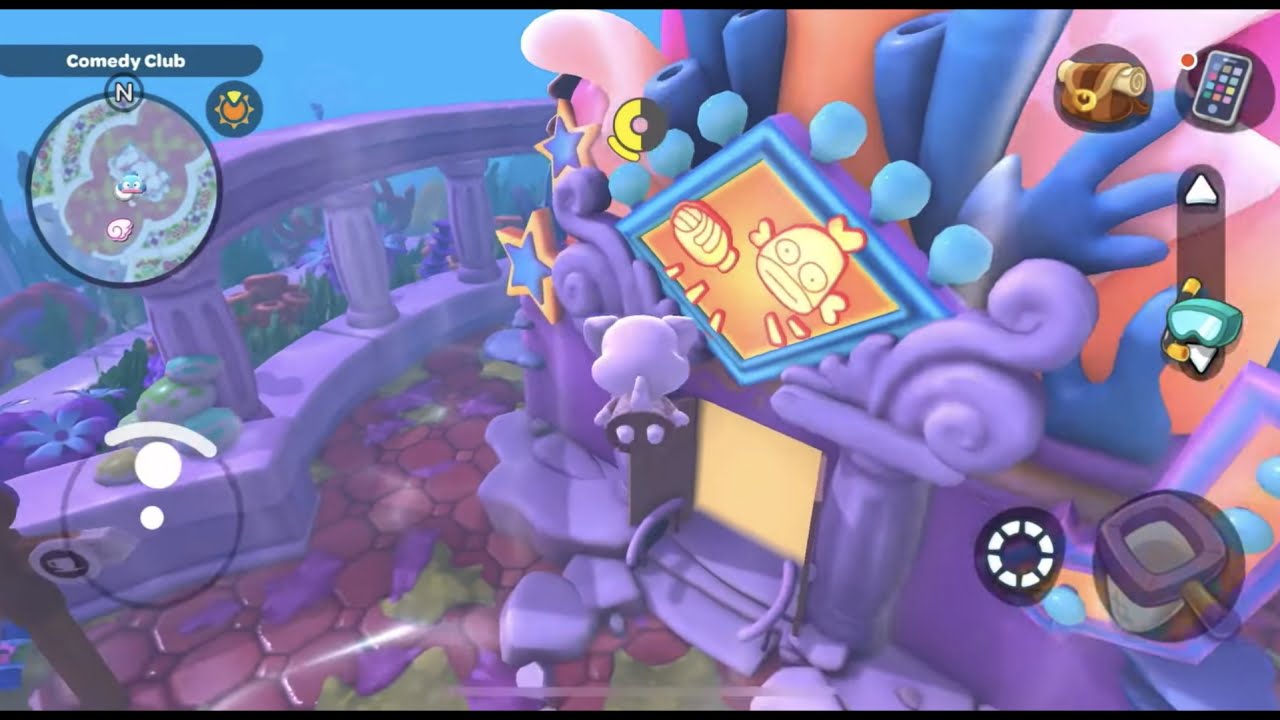 Note: When you dive in water, your ability to hold your breath depends on your stamina. Once the stamina ends, you will automatically ascend to the ocean's surface.
Conclusion
That was all you needed to know about finding Hangyodon. Since he is referred to as a lonely fish, you better hurry to gift him the "My Melody Welcome Gift" and become his audience member to unlock exciting new quests.