Running into any kind of error while planning on having a game night can be pretty frustrating. Fortnite can also experience errors like every other game and the most common of these errors is facing difficulty while launching the game.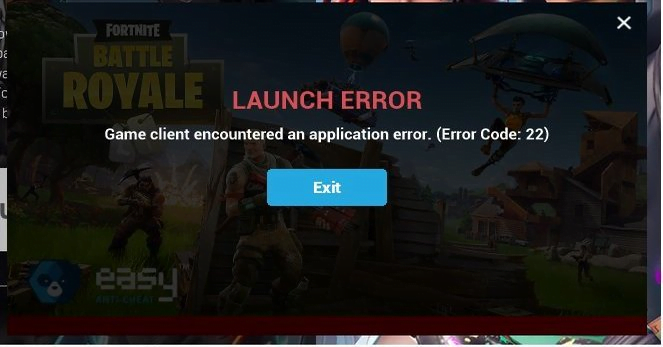 Fortnite Error Code 22 is a launch error that is represented by the Game client encountered an application error message. Make sure your game files are not corrupted by going into the Epic Games launcher, selecting the "Gear" icon and checking the integrity of Fortnite files.
How Do I Fix Fortnite's Error Code 22?
If after checking the integrity of Fornite files, the issue persists, this guide lists the most common reasons as to why it happens and how to fix it. So, keep on reading in order to fix your game.
Fortnite Servers Offline
Check the Fortnite servers status as the servers can be down due to high traffic or for the maintenance, or the game can be in a downtime.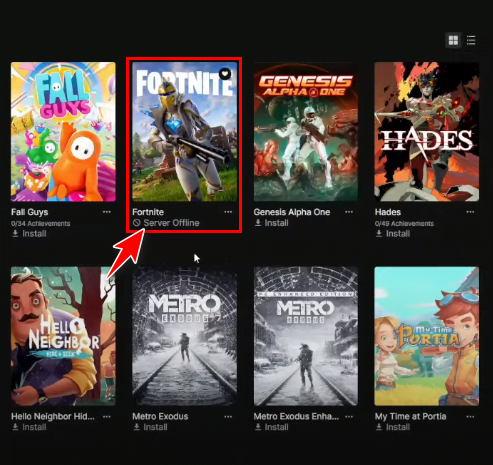 Windows Not Updated
If your windows is not updated to the latest version available, it can be the reason your game might not be launching. Here's a quick way to fix it:
Go to Settings.
Select Update & Security.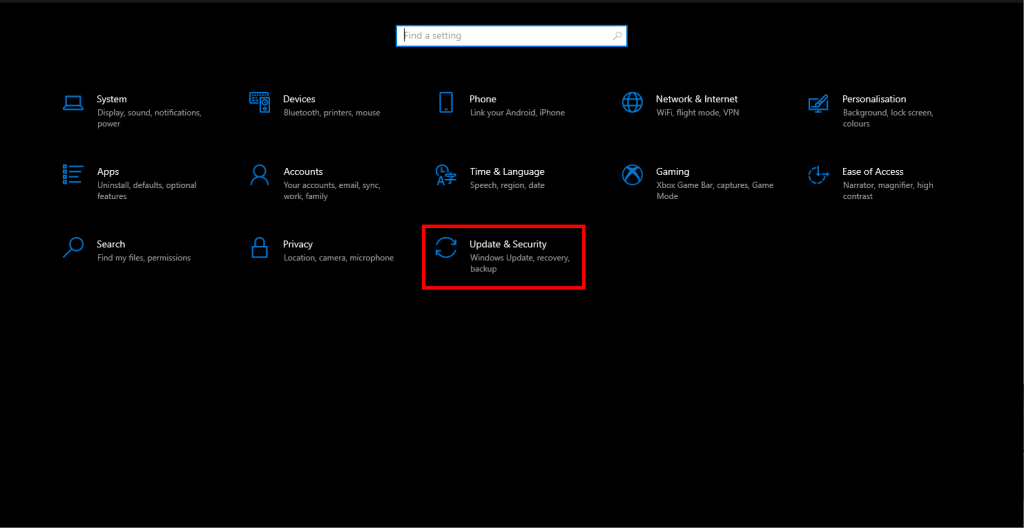 Press the Download button to download all the available windows updates. (Note that if there are no visible updates, select the 'Look for Updates' option and click 'Install Now')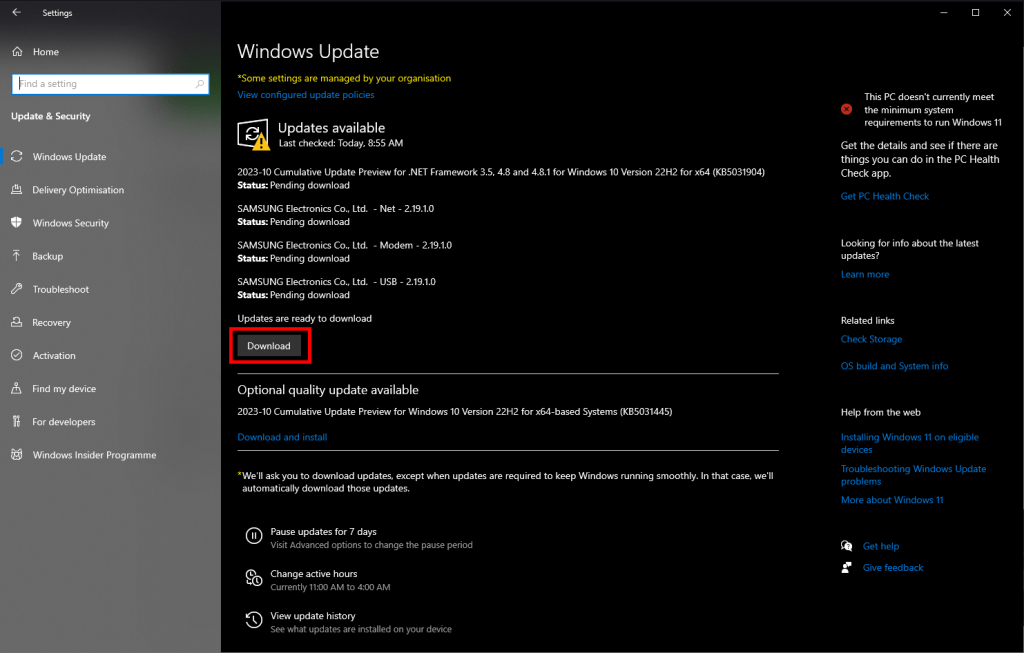 Once updated, try relaunching Fortnite.
Graphic Drivers Not Updated
If while playing the game on PC this error appears, make sure you have the latest graphic drivers installed. If not, Fortnite will keep on crashing again and again. You can get help by watching a video on how to download graphic drivers. Make sure you download the right drivers for your Graphics Card.
Game Files Corrupted
To check if your game files are corrupted or not, you need to verify your game files. Here's how to do it:
Open Epic Games Launcher.
Look for Fortnite in the Library and click on the three dots beneath it.
Click on Manage.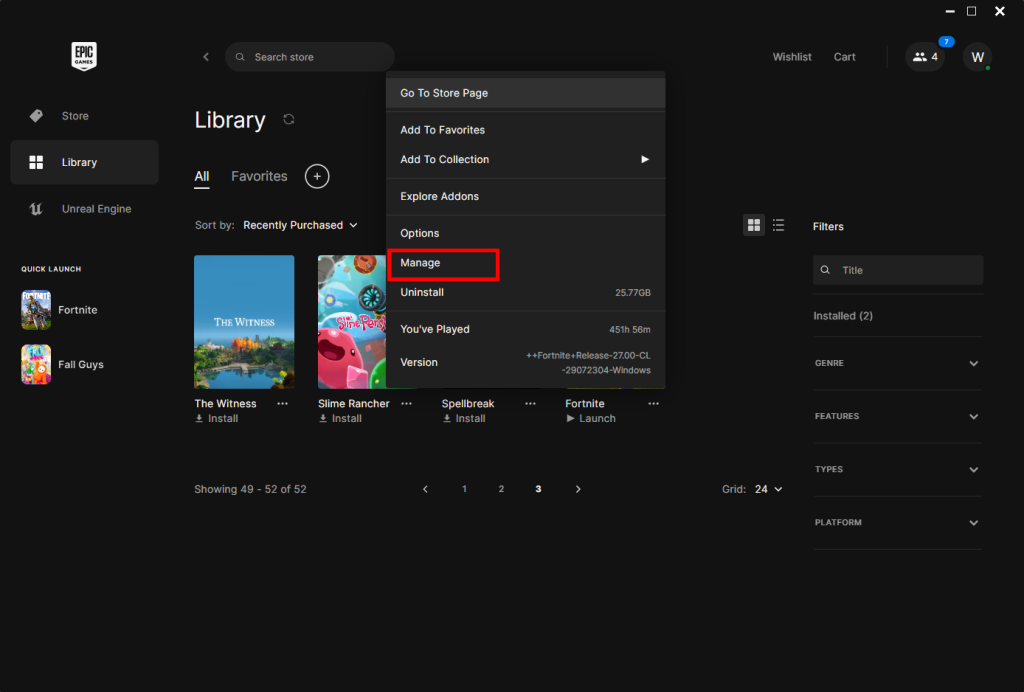 Click on Verify and it'll start verifying your game files.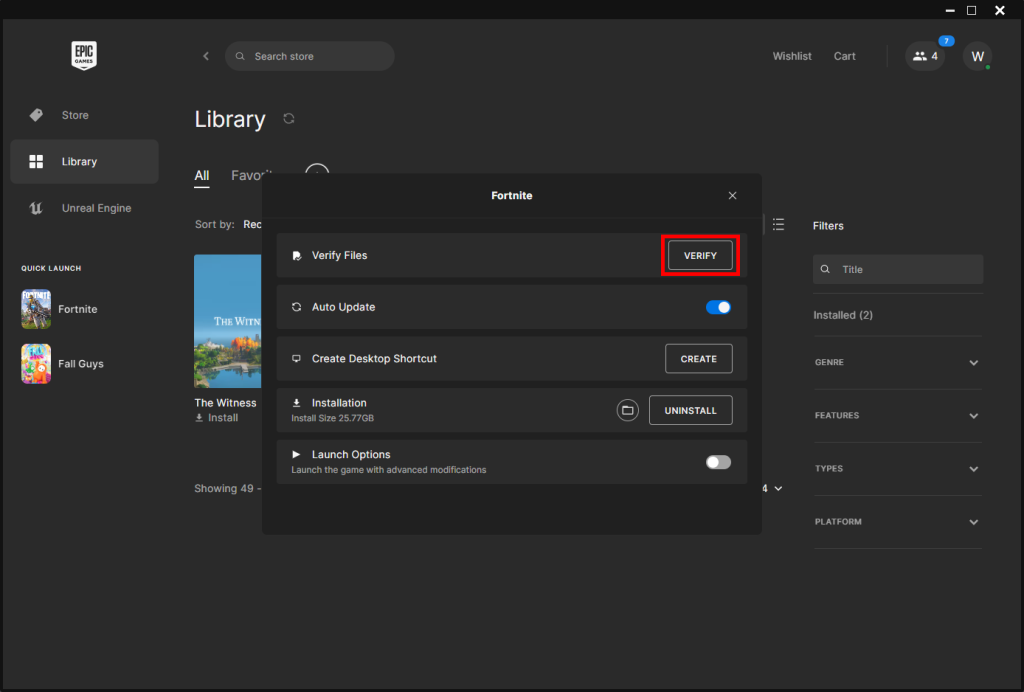 If the Epic Games Launcher detects any corrupted or missing files, it'll automatically download them and you can continue playing. However, if the issue persists you should re-install the launcher.
Install MS Visuals C++
Open your browser.
Down Visual C++ from this link.
Extract the folder.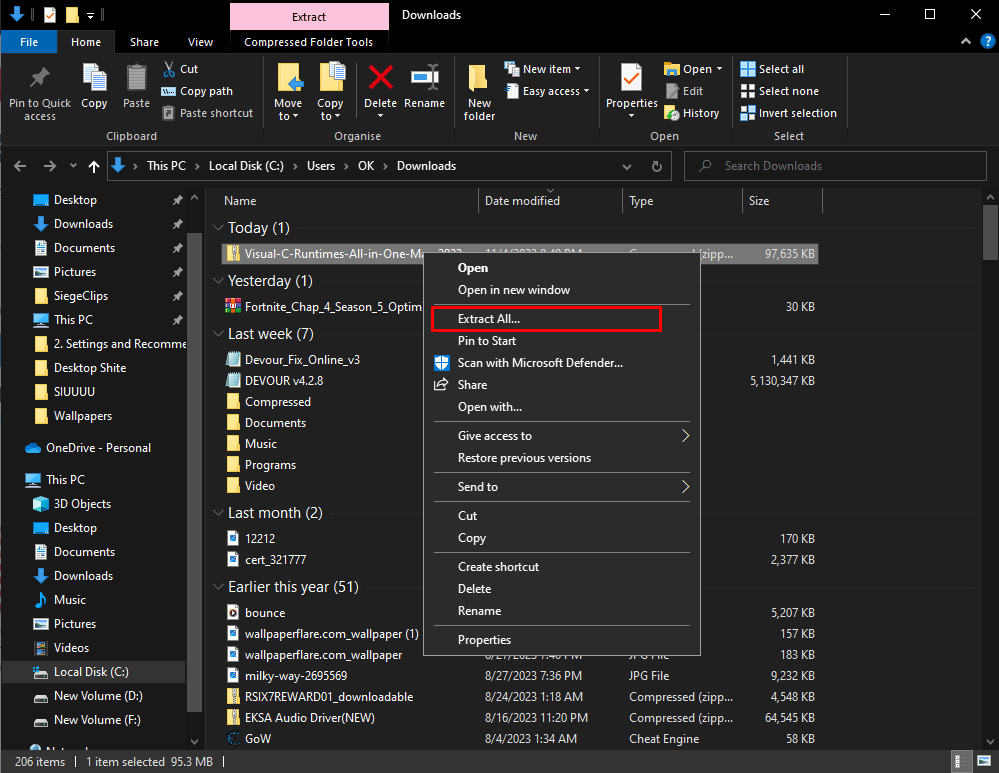 Run the install_all file as administrator.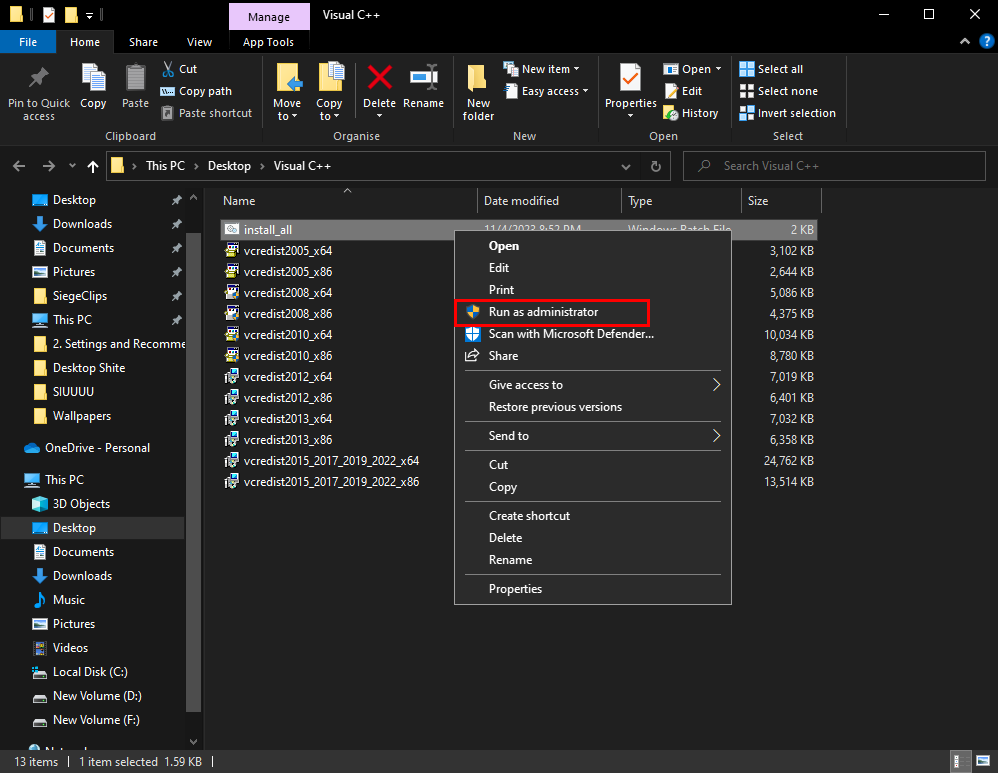 Following these steps will install Visual C++ in your PC.
Un-tick Run as Administrator
If nothing worked try un-ticking run as administrator in FortniteLauncher from the game files. Here's a quick way to do it:
Open the Epic Games folder.
Open the Fortnite folder.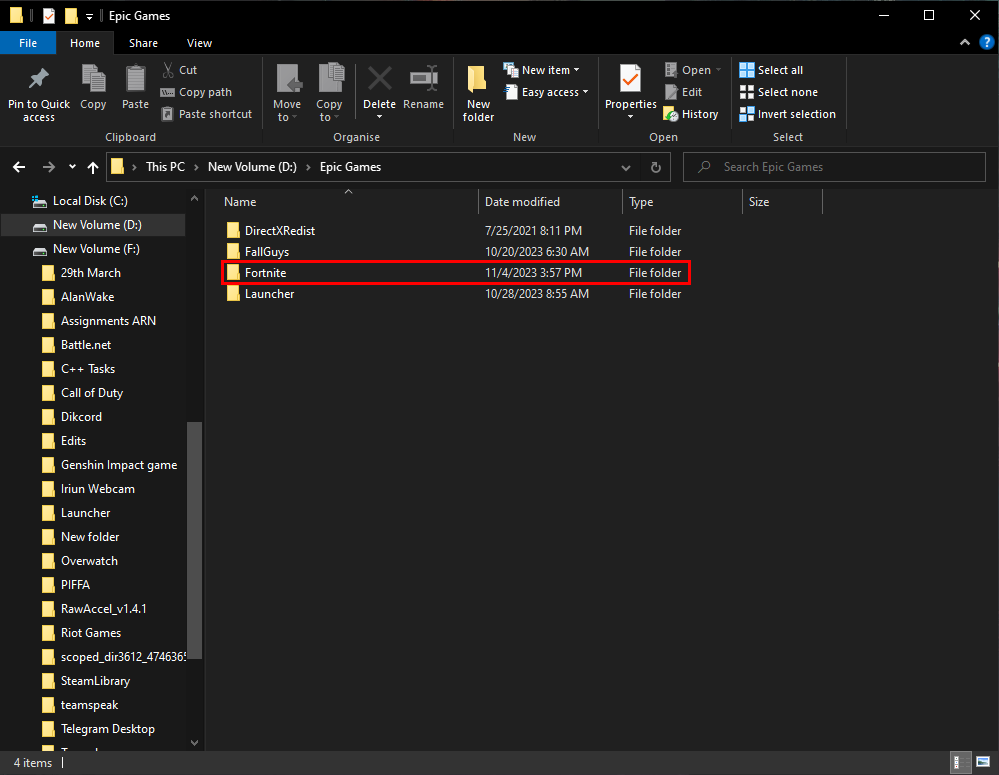 Open the FortniteGame folder.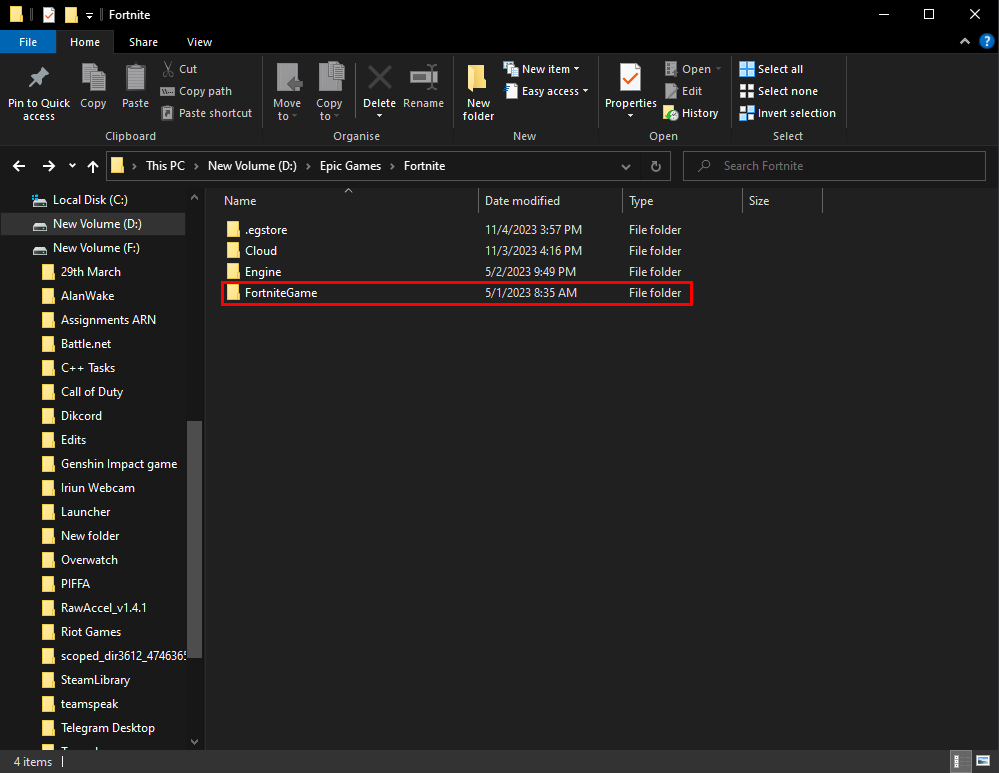 Open the Binaries folder.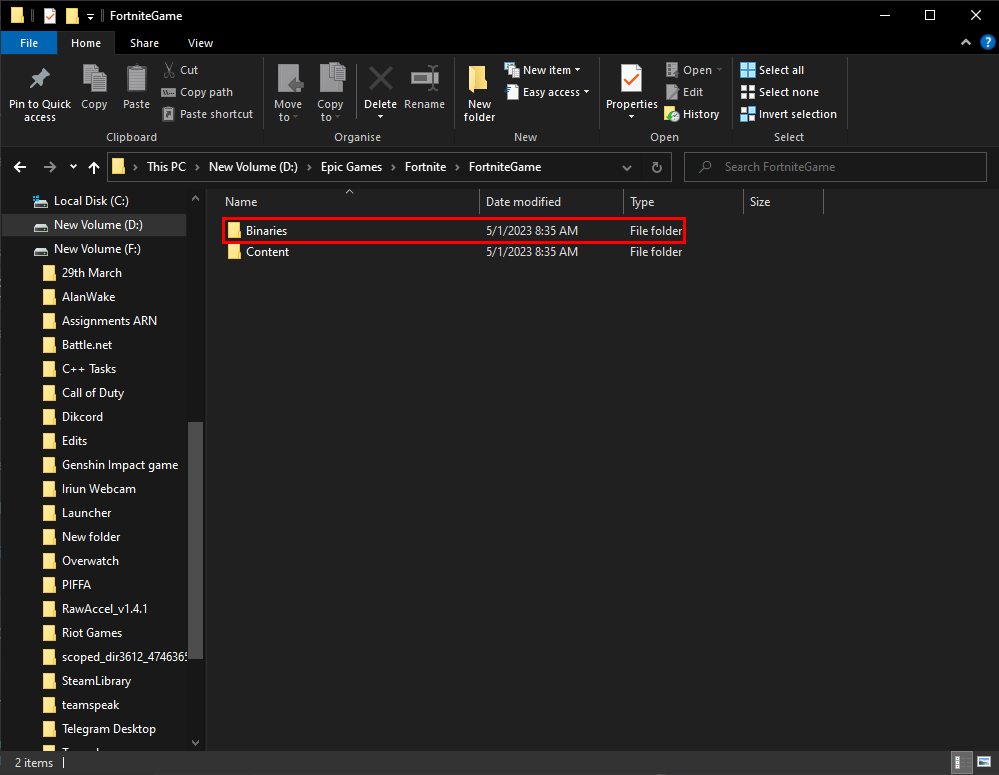 Open the Win64 folder.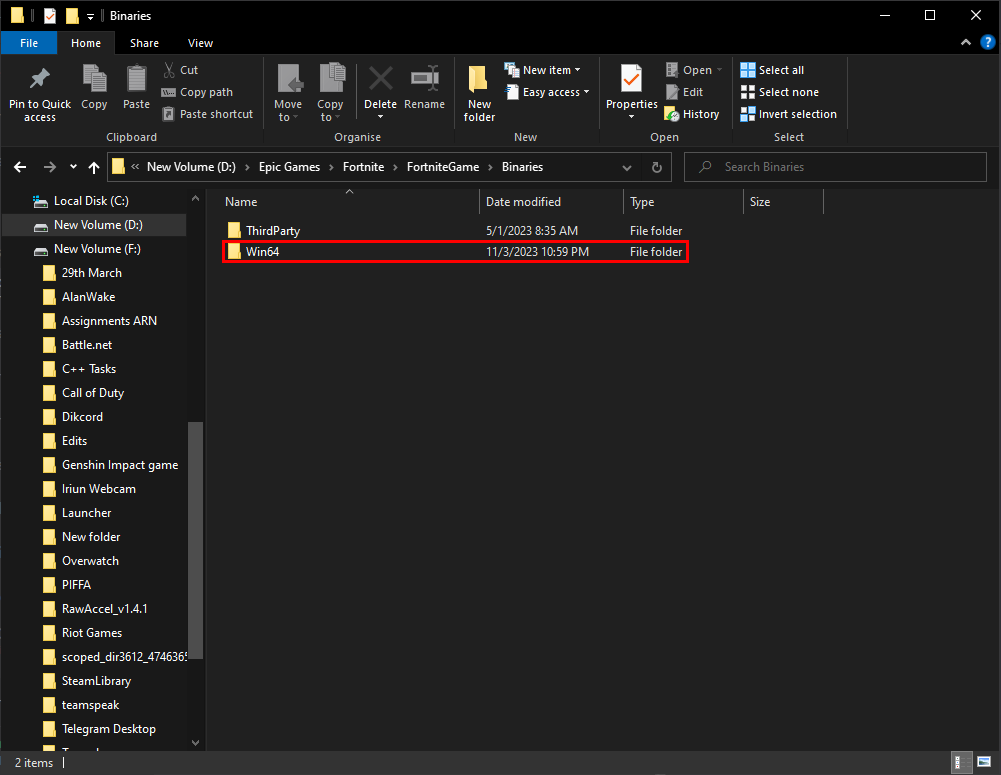 Right click on the FortniteLauncher file and Select Properties.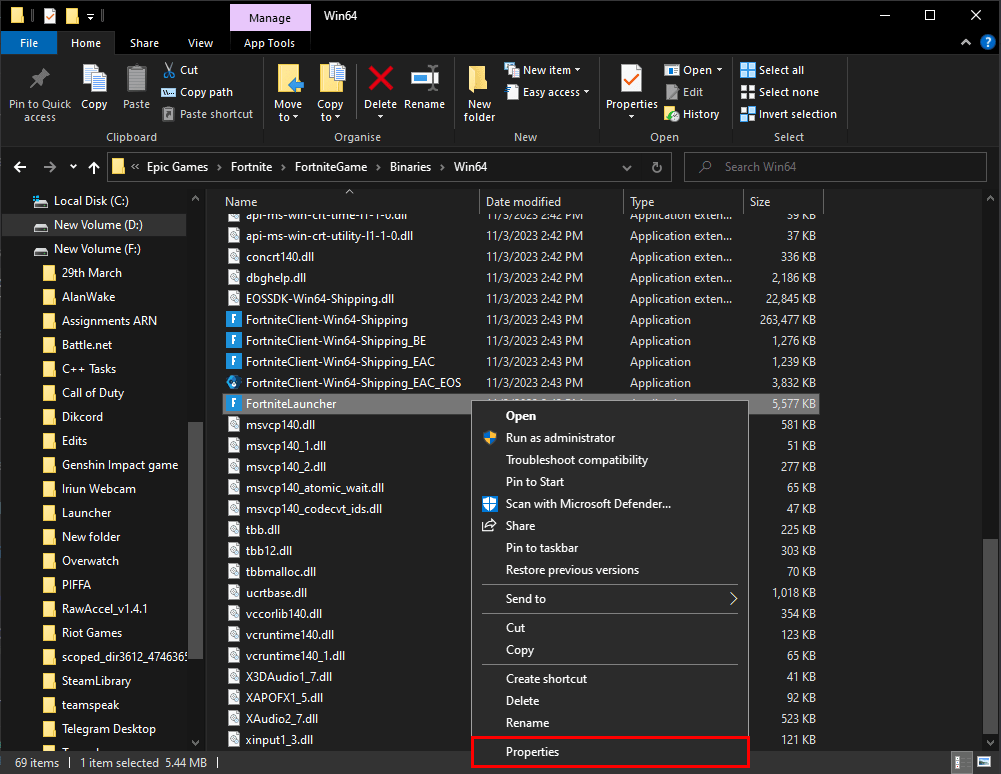 Un-tick the Run this program as administrator box. Click Apply and then Ok.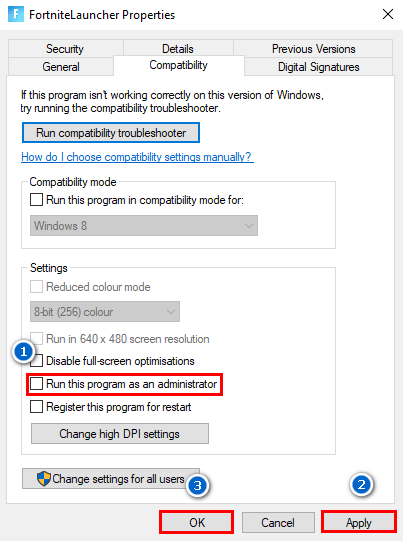 After following all these steps, try launching Fortnite. If it still didn't work, try the next fix.
Antivirus Software Interfering with Game's Software
Antivirus may sometimes limit game files access to make changes to the computer. This is not a common reason however, here's how to fix it:
Open your installed Antivirus.
Go to settings.
Select the Temporary Disable option.
Try launching your game.
Clear Cache
Over time, stored cache and app data can cause problems. Clearing Fortnite's cache data is really simple and here's how you can do it:
Open the Run command and type in %localappdata%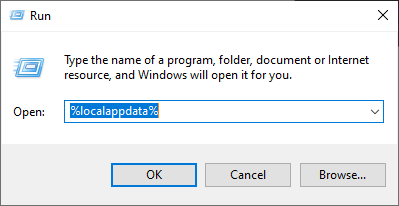 After the file explorer launches, Open the FortniteGame folder.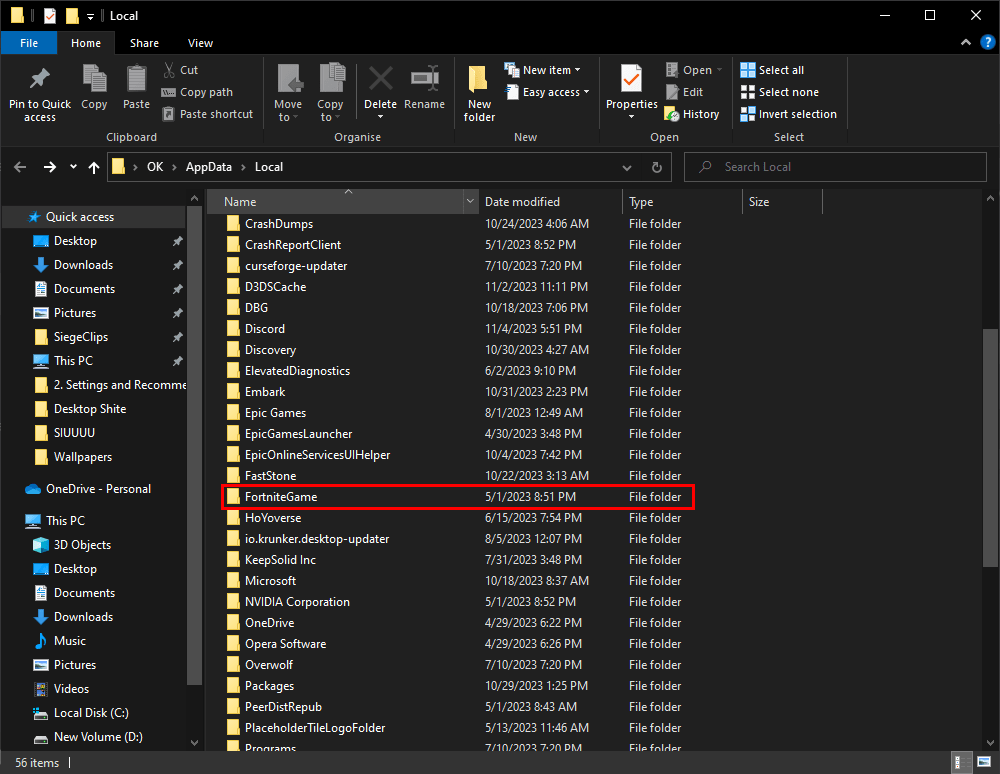 Then Open the Saved folder.
Lastly, Right click on the webcache_4430 folder and delete it. (Note: Your webcache numbers may differ from the one shown here)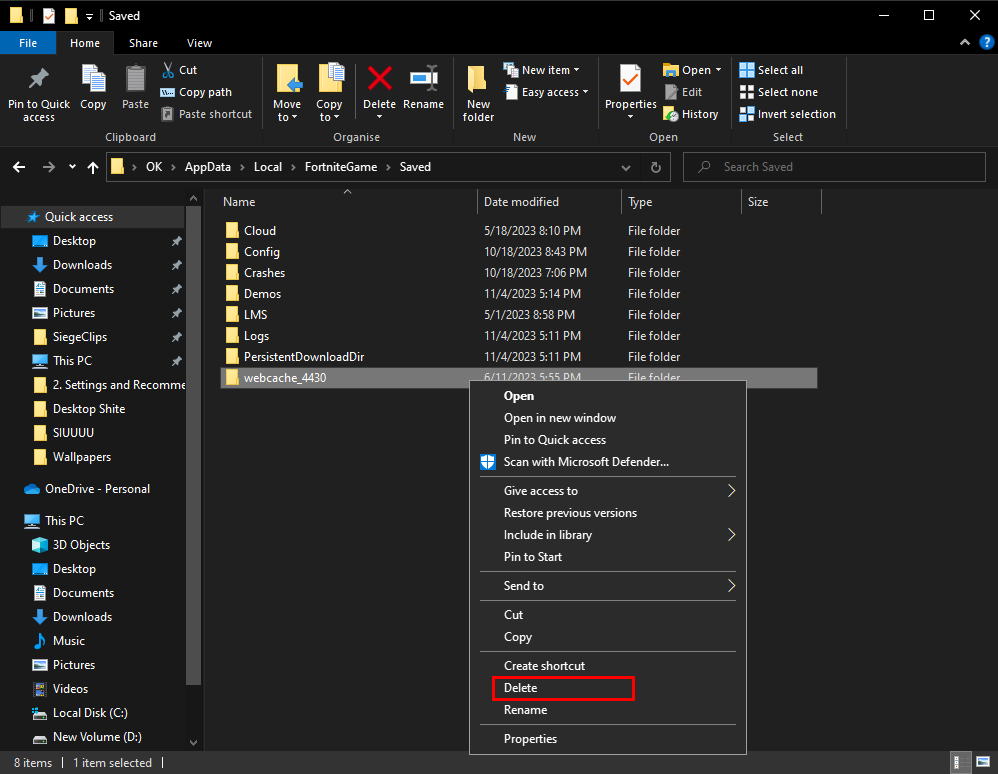 Following these steps will clear the unnecessary cache; however if the issue persists, you'll need to delete all the stored app data. This will clear all your account details, so you will need to Sign In again.
Reinstall Fortnite
If none of the above mentioned fixes work for you, you can try reinstalling the game as a last resort. In order to reinstall Fortnite, Uninstall it and then Install it again through the Epic Games Launcher.
Hopefully this guide helped you launch Fortnite. Thanks for reading and Have Fun!