Omenkiller is a field boss in Elden Ring and is entirely optional; hence it is not required to beat him to progress in the story. He does not have his own arena like other bosses, which means that other creatures will also join you during the fight; make sure to kill them first before battling the fierce Omenkiller.
All Omenkiller Locations
Village of the Albinaurics
From the Village of the Albinaurics Site of Grace situated in Liurnia of the Lakes, travel past the great bridge towards the south and jump down the platform to reach the stage where Omenkiller is sitting, waiting for you with his eerie breath and his vile shepherds.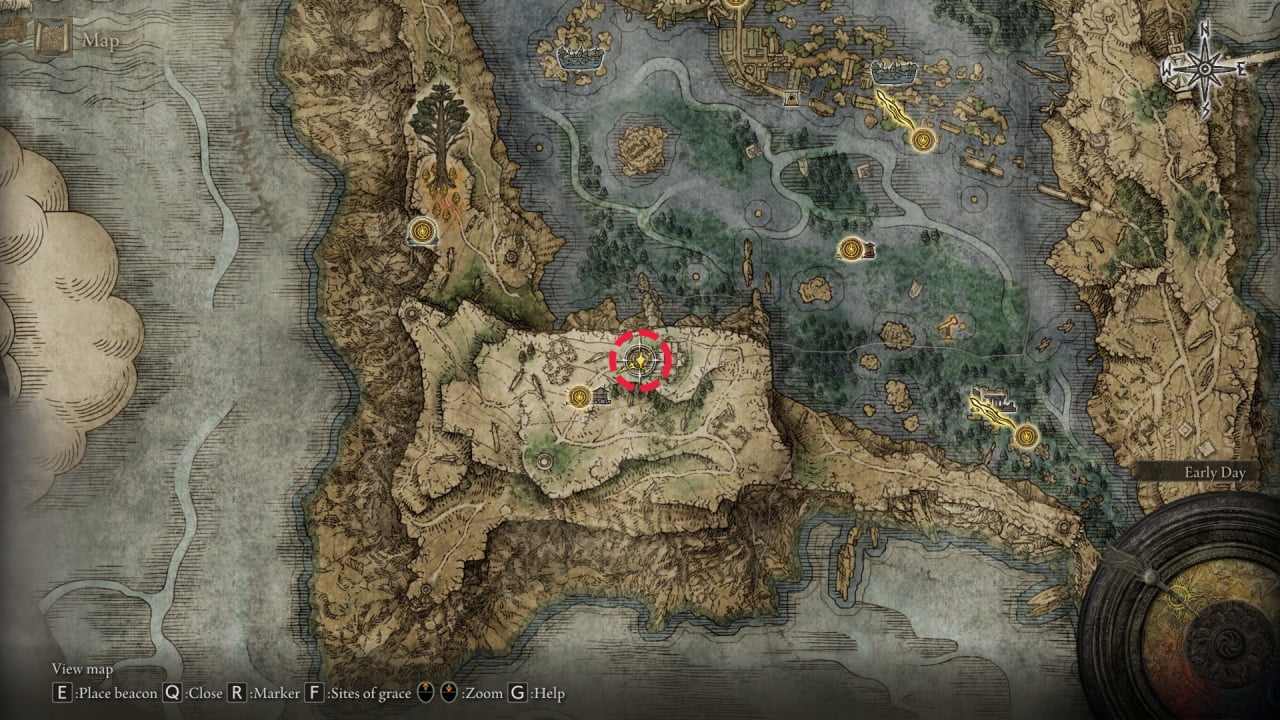 Perfumer's Grotto
There is a unique two-boss fight in Perfumer's Grotto where you take on the Omenkiller and Miranda, the Blighted Bloom, both at the same time. However, this guide will specifically cover the solo Omenkiller found in the Village of the Albinaurics.
Lesser Omenkillers
Lower-grade versions of the Omenkiller can be found in the overworld, also known as Lesser Omenkiller; they are situated in the following areas:
In the lodgings down the staircase from the Prison Town Church Site of Grace in Volcano Manor.
Another Lesser Omenkiller can be found in Volcano Manor; from the Guest Hall Site of Grace, traverse to the building directly above the Site of Grace to find the enemy.
Another one of these Lesser Omenkiller can be found near the Perfumer's Ruins Site of Grace in the Atlus Plateau.
The last inferior version of the Omenkiller can be found outside the Lower Capital Church Site of Grace in Leyndell Royal Capital.
Omenkiller Statistics
| | |
| --- | --- |
| Health | 2,306 |
| Defense | 110 |
| Stance | 75 |
| Parryable | Yes |
| Inflicts | Hemorrhage |
| Damage Type | Negations |
| --- | --- |
| Standard | 0 |
| Slash | 0 |
| Strike | 0 |
| Pierce | 0 |
| Magic | 20 |
| Fire | 40 |
| Lightning | 20 |
| Holy | 20 |
| Infliction | Resistance |
| --- | --- |
| Poison | 539 / 829 / 1286 |
| Scarlet Rot | 539 / 829 / 1286 |
| Hemorrhage | 239 / 281 / 379 / 669 |
| Frostbite | 239 / 281 / 379 / 669 |
| Sleep | 179 / 207 / 249 / 347 |
| Madness | Immune |
Best Tips To Beat Omenkiller
You must be at least Level 50 to fight the boss with ease.
Stack up on Flask of Crimson Tears so you don't get taken out by all the ruckus.
It is highly recommended that you take a fire-resistant shield with you against this boss to avoid and absorb any pyro damage.
Spirit Ashes Summon is available for this boss. You can also summon NPC: Nepheli Loux after interacting with her beforehand to unlock the summoning sign.
Omenkiller Attacks and Dodges
Normal Swing
Swings only one of its cleavers in different directions. You can roll away to dodge this attack easily.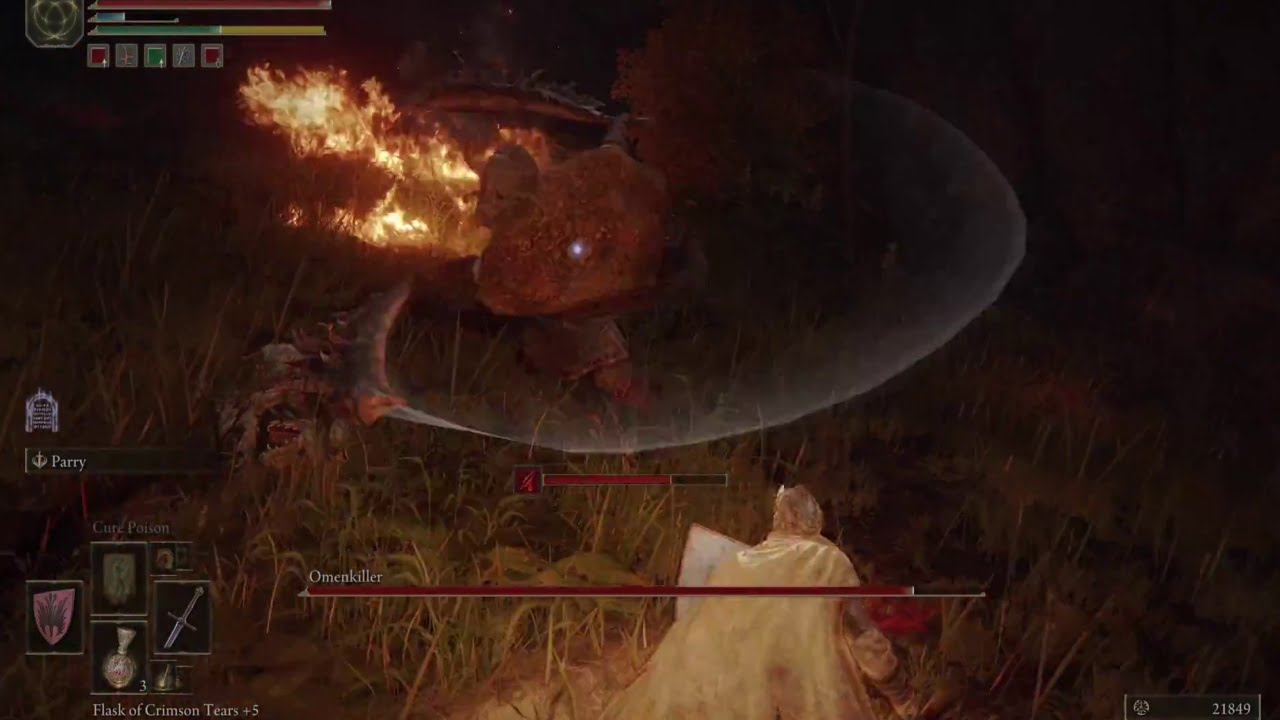 Twinblade Leap
He jumps in the air and slams his cleavers into the ground three times; dodge the first two by rolling sideways and the third one by rolling inwards, so you get behind him and get in a backstab. This is also a cheese highly practiced in the Elden Ring community to get rid of him as soon as possible without risking much, just lure out this attack as much as you can and get in those satisfying backstab.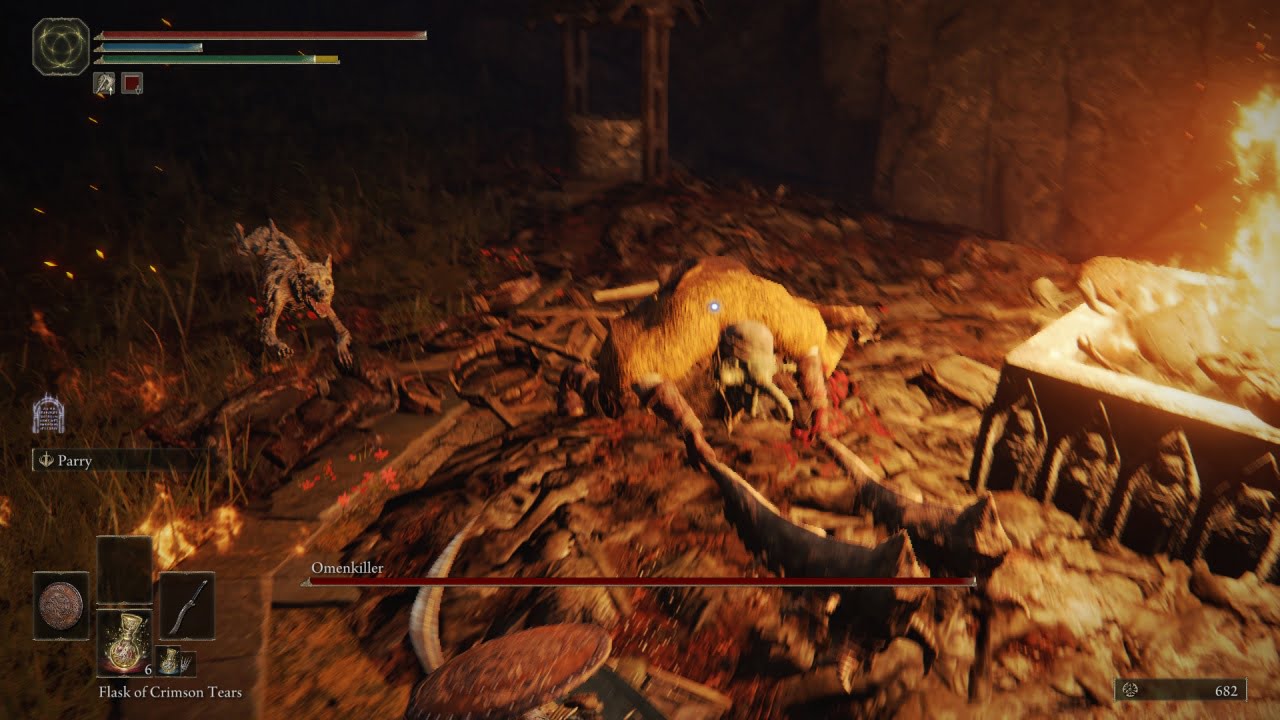 Cleaver Swing
He swings around his cleavers in either direction; the best way to counter this attack is to roll away. This attack can also be parried if timed correctly.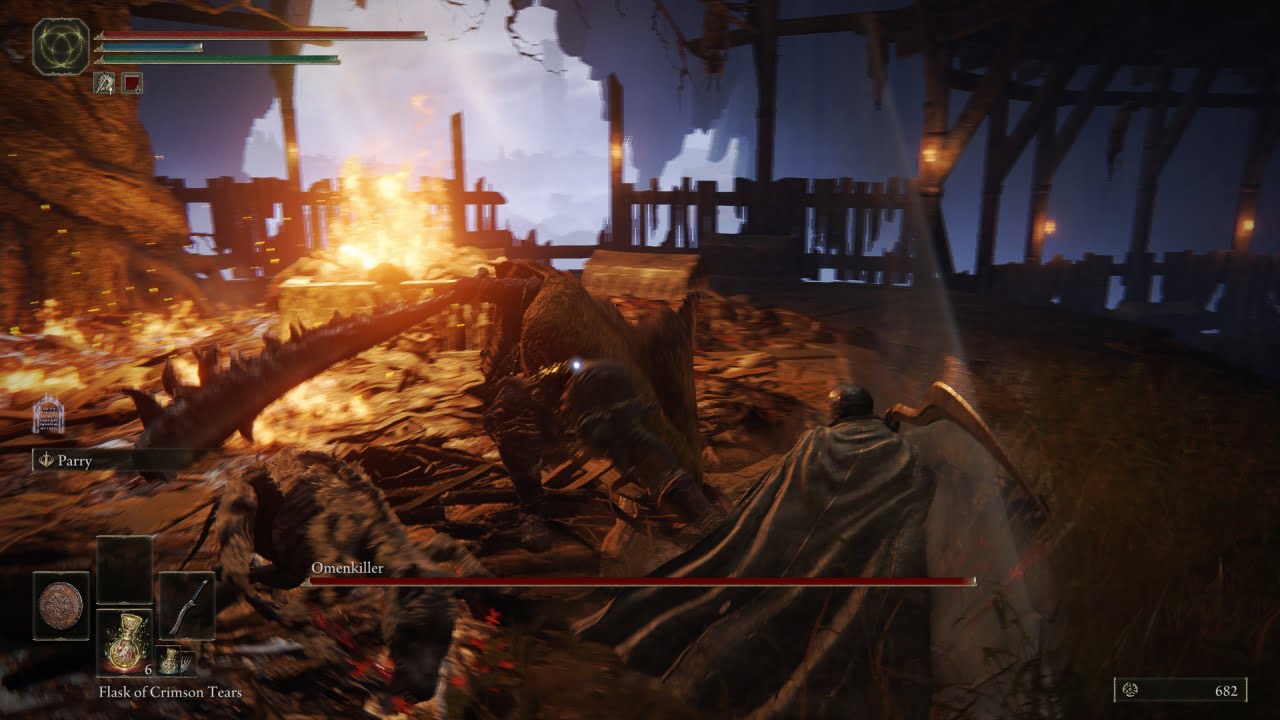 Fire Breath
He breathes fire from his mouth, creating a pit on the ground and dealing AOE Fire damage; just roll out of the range to avoid it.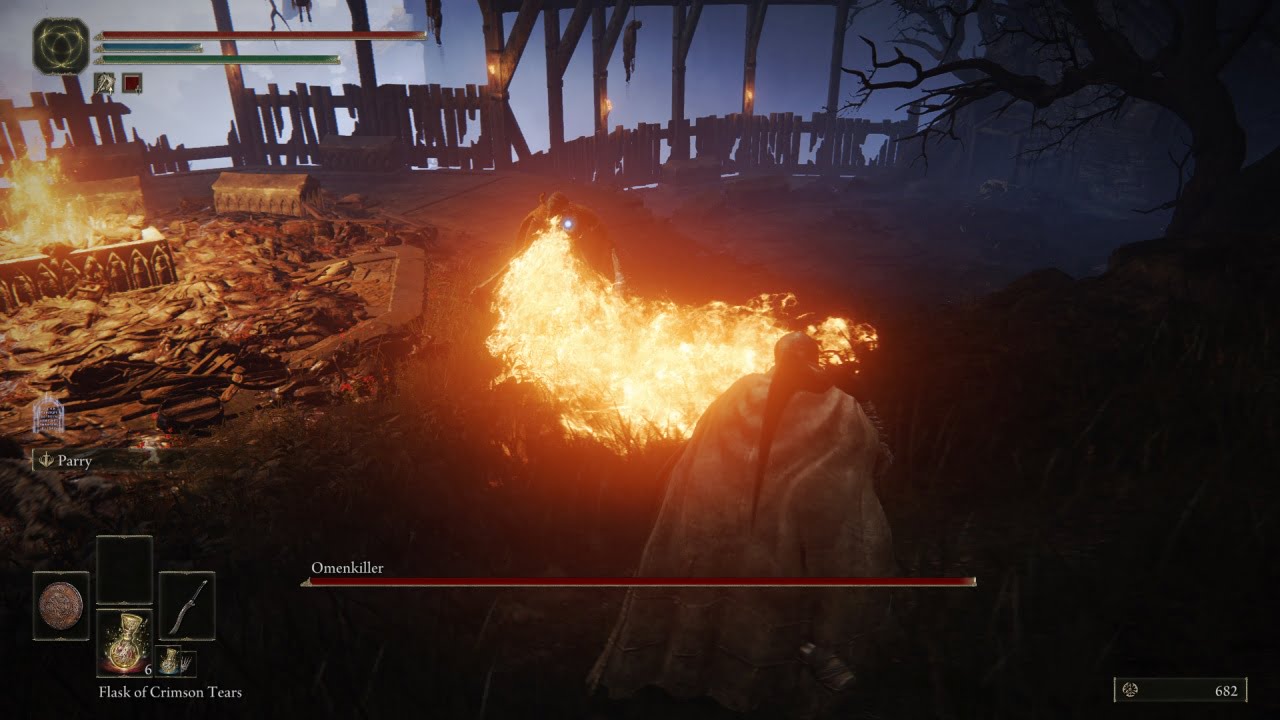 How to beat Omenkiller Easily?
The Omenkiller can be really annoying to fight, especially with all those stray dogs found in the arena accompanying him. Before charging on the boss, eliminate his Rotten Strays first. If you are caught up by them, the hemorrhage status bar will start to fill up until it is completely full, and the status effect will be triggered, ultimately resulting in death.
Two dogs would be sitting in front of the house, while the third one would be behind the tree on the west. After you've defeated the Strays, you can focus on the boss. He has a vast variety of attacks but is generally slow, so you can use hit and run strategy against him to finish him off.
Omenkiller Drops
Omenkiller, Village of the Albinaurics
4,900 Runes.
Crucible Knot Talisman(A defense talisman reducing damage taken to the head)
Omenkiller and Miranda, the Blighted Bloom
8,400 Runes.
Great Omenkiller Cleaver
Lesser Omenkiller, Volcano Manor
Both of the Lesser Omenkiller drop their signature weapon, the Great Omenkiller Cleaver so that you can duel wield like the superior version itself.
Lesser Omenkiller, Perfumer's Ruins
Omenkiller Long Gloves
Omenkiller Robe
Omenkiller Boots
Lesser Omenkiller, Lower Capital Church
FAQs
Is Omenkiller Set worth it?
The Omenkiller Set is a good Light Weight Armor that provides a decent Strenght boost with little physical defense and medium magical defense. It is a good set for Strength builds as it keeps you fast and zippy while providing a Strength bonus.
Where to get Great Omenkiller Cleaver?
Two Great Omenkiller Cleavers can be obtained in the game by defeating the Omenkiller in Volcano Manor and one at Perfumer's Grotto, respectively.