Battlemage Hugues is an optional boss present in the world of Elden Ring. This magical warrior is an actual test of skill, determination, and patience. This fearsome mystical warrior is a master at spell casting, which makes him a formidable adversary. His relentless and consistent spells are deadly and require timing to dodge them. He uses a staff that is the source of his magic attacks and wields a club that he uses for close-range attacks.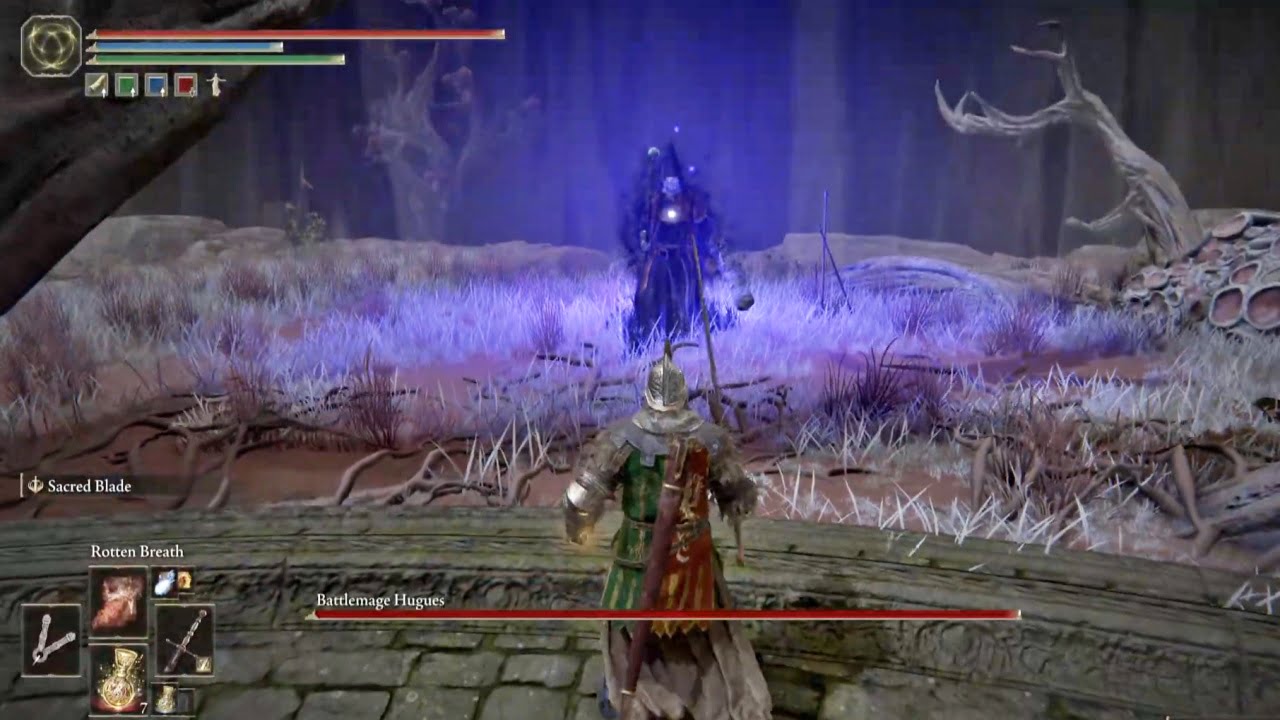 Battlemage is the other normal variant for this boss, who also deals damage through magic.
Battlemage Hugues Location
Battlemage Hugues is found in Sellia Evergaol, which is located in Dragonbarrow. From the closest site of grace, Dragonbarrow West, travel on the road that leads east, and when you see another road joining, start moving south from that point. On the end of a cliff, you will find Sellia Evergaol, which is like a round battleground. Step into the center to enter and go head-to-head against the boss.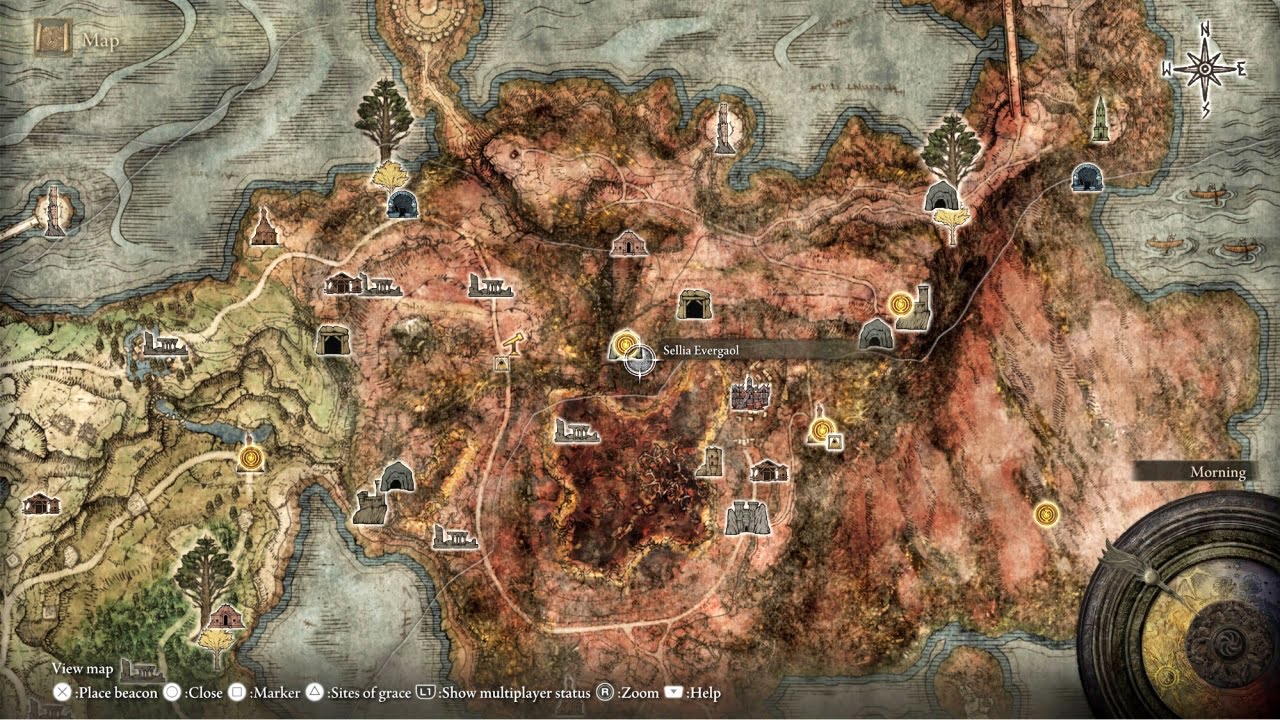 Battlemage Hugues Statistics
Combat Information
Health
4,095 HP
Defense
111
Stance
65
Parryable
Yes
Weak against
Pierce
Holy
Poison
Scarlet Rot
Strong against
Magic
Negations
| Damage Type | Negations |
| --- | --- |
| Standard | 0 |
| Slash | 0 |
| Strike | 10 |
| Pierce | 0 |
| Magic | 40 |
| Fire | 20 |
| Lightning | 20 |
| Holy | 0 |
Resistances
| Infliction | Resistance |
| --- | --- |
| Poison | 181 / 209 / 251 / 349 |
| Scarlet Rot | 181 / 209 / 251 / 349 |
| Hemorrhage | 241 / 283 / 381 / 671 |
| Frostbite | 241 / 283 / 381 / 671 |
| Sleep | 241 / 283 / 381 / 671 |
| Madness | Immune |
Note: "/" indicate an increase in resistance after successful proc.
Best Tips for Battlemage Hugues Boss Battle
Backstabbing when the boss rises for battle can give you a good head start.
Magic users are recommended to equip the Rock Sling spell to deal more significant damage.
The Carian Knight's Shield is an effective tool against this mage to block his attacks.
When you are in close range of the boss, be careful of the ground slam attacks, as it damages all the areas around him. So it would be best to create distance to avoid those attacks.
Utilize the large roots to avoid the mage's spells. If you stay behind the roots, the attacks will mostly be blocked. Nevertheless, to do so, you must keep the boss in sight so he does not move around.
The recommended level to achieve before engaging this boss in a battle is at least 50.
In this battle, you can neither summon spirit ashes nor play in multiplayer (Co-op) mode.
Battlemage Hugues Attacks and Counters
Battlemage Hugues is not an ordinary obstacle but possesses a complex system of attack patterns and strategies. Understand his weaknesses and take advantage of any vulnerabilities of this boss.
Gavel of Haima
He charges his staff and summons a colossal gavel before slamming it on the ground up to 5 times, depending upon the player if he stays within melee range of the boss. This attack will deal an AOE damage upon slam. Counter this attack by rolling sideways every time the boss slams the hammer. It is recommended to roll twice backward so you can escape its vicinity, and the boss will stop this attack. If the player fails to do so, a single slam can cost him a significant chunk of his health.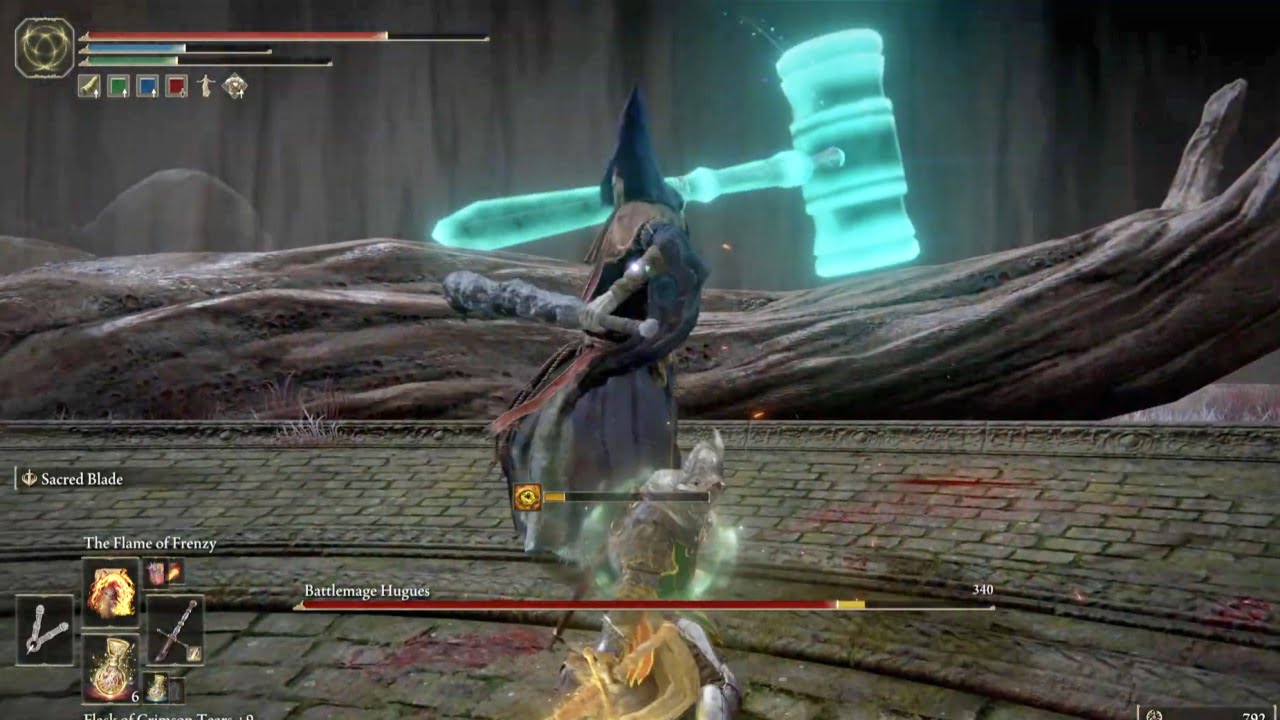 Cannon of Haima
He charges up his staff when the player is at a long-range distance; it will shoot the projectiles multiple times, exploding upon impact with the target or the ground. You can escape this by going behind the large roots and staying in sight. If this counter requires more, try constantly rolling towards the side to evade it.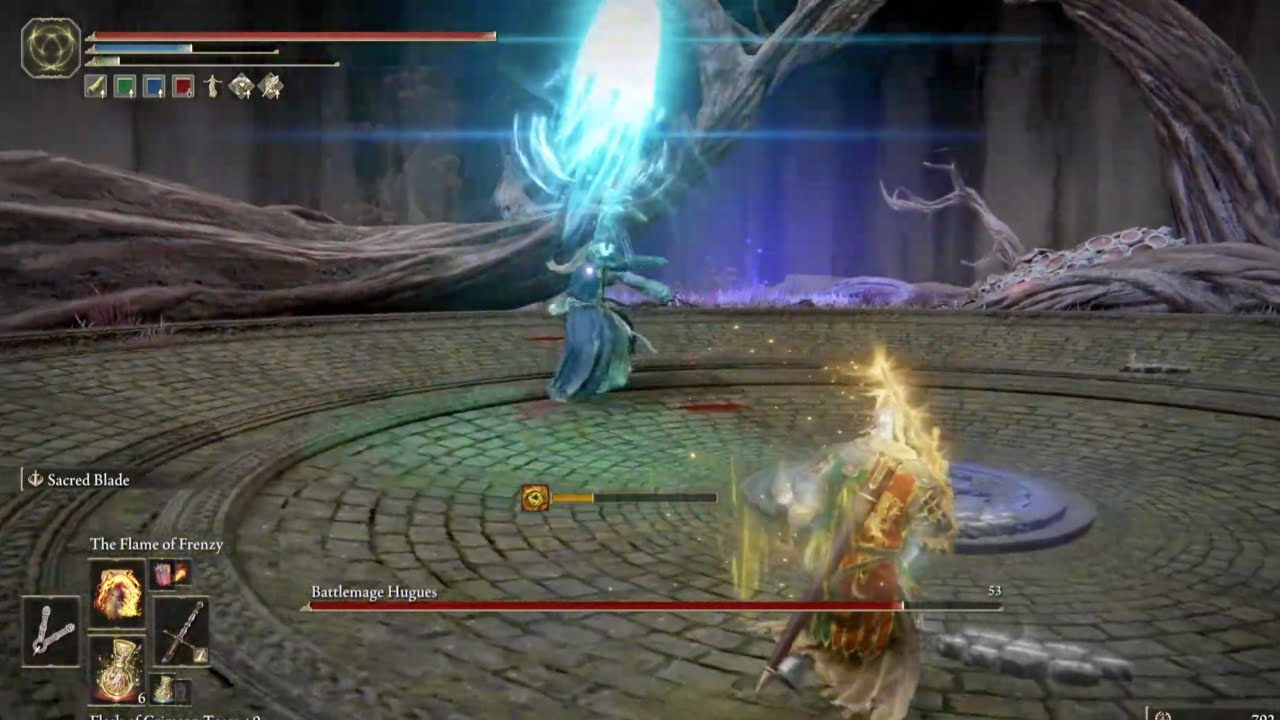 Club Swing
He equips his club and strikes it approximately eight times. It can only be dodged by rolling or blocking.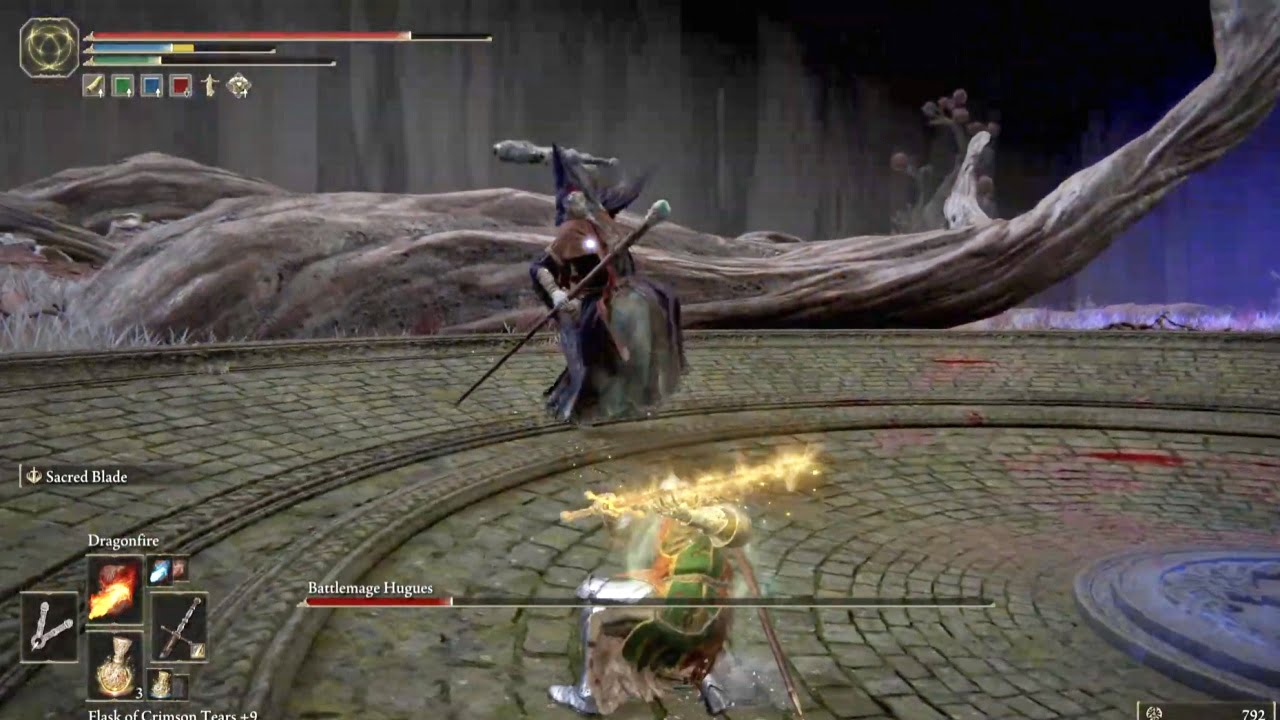 Headbutt
He utilizes the Glintstone Crown to deal more damage in this attack. Swings his head backward and swiftly slams it toward the player. It occurs at close range and can be blocked by rolling backwards.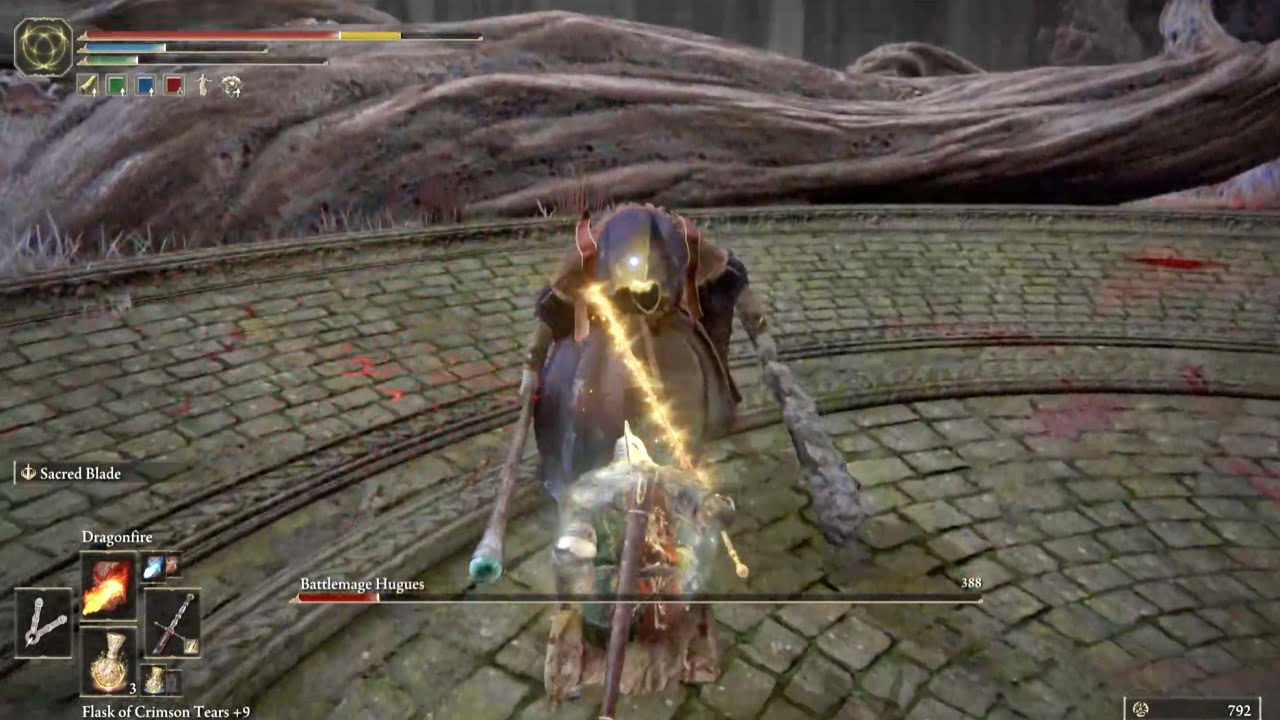 Great Glintstone Shard
He will shoot out six shards from his staff that can deal a lot of damage if it comes in contact with the player. Be wary of these shards as they are swift and turn slightly towards the player while moving. You must be fast while rolling towards the sides to avoid this attack. It can also be interrupted by attacking him before he releases this projectile.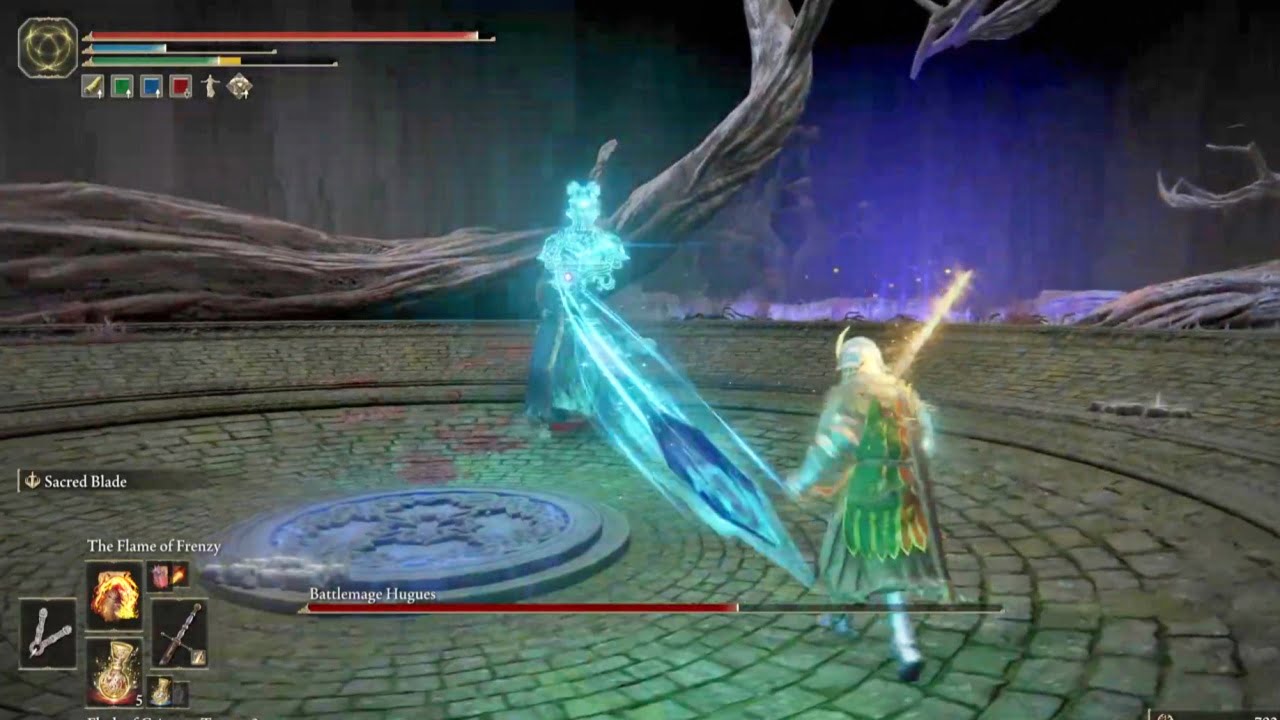 How To Defeat Battlemage Hugues Easily?
Hugues moving speed is pretty slow, giving ample time to create distance and relocate. Use his slow pace for an advantage to attack. Keep charging toward the boss and dodge his easily telegraphed attacks with the abovementioned counters.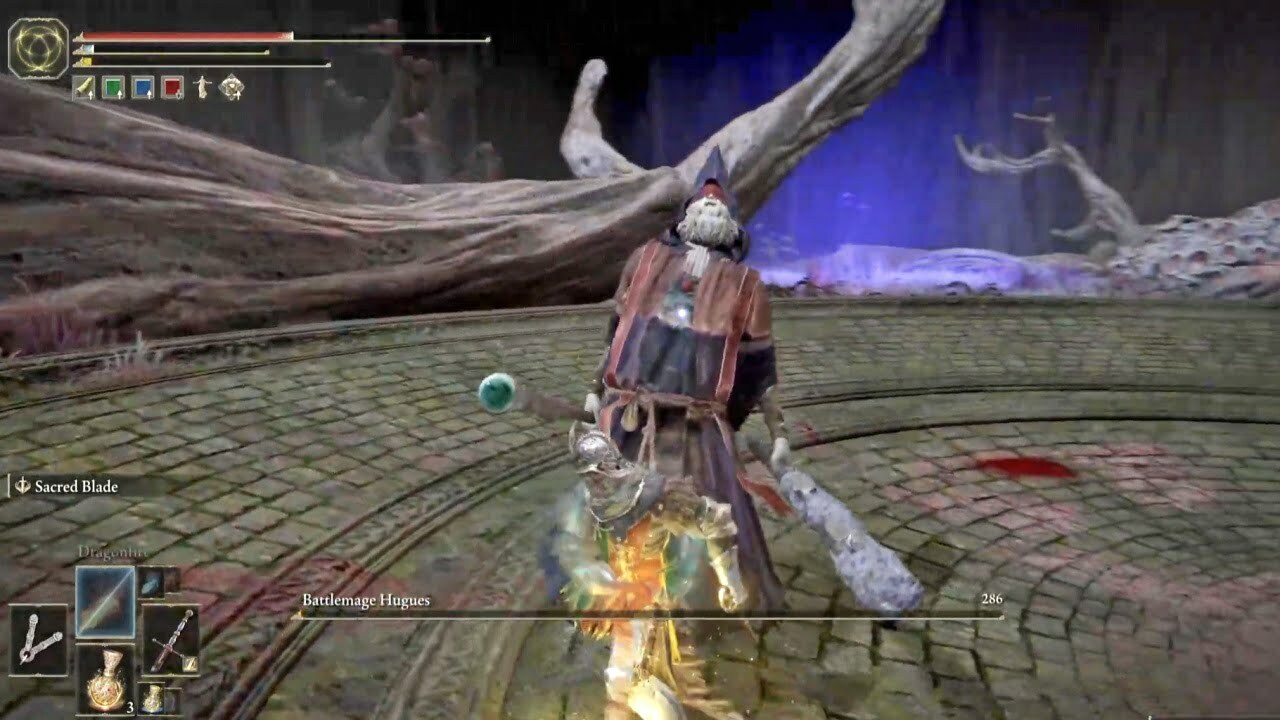 Melee Players
Once the fight starts, you must circle around him quickly to land a few backstabs. Keep doing this, as the boss will react slowly to the backstab. Few backstabs on every rotation would help significantly during the battle. A Colossal Weapon will help you stagger the boss quickly. It will allow you to deal a critical damage attack to take away a massive chunk of the boss' health. You can easily interrupt the boss' attacks with a few hits from these weapons.
Magic and Ranged Users
It is highly recommended to equip a shield to block attacks. The boss will consistently use the Glintstone Shard spell because of the long-range distance, which requires swift dodge movement. However, dodging every time will pose quite a challenge, so if you have a shield that negates magic attacks, you can always block them.
Another valuable strategy for magic users is getting in the melee range to bait the mage into landing the close-range attacks. Players can create distance and shoot out their magical spells when the boss starts performing these attacks.
Using the spell Night Maiden's Mist can be helpful in the boss fight. Place yourself behind the tree and shoot this mist from above the tree. The boss will counterattack and pin himself in the mist. You can repeat shooting this mist to defeat the boss without significant effort.
Battlemage Hugues Rewards/Drops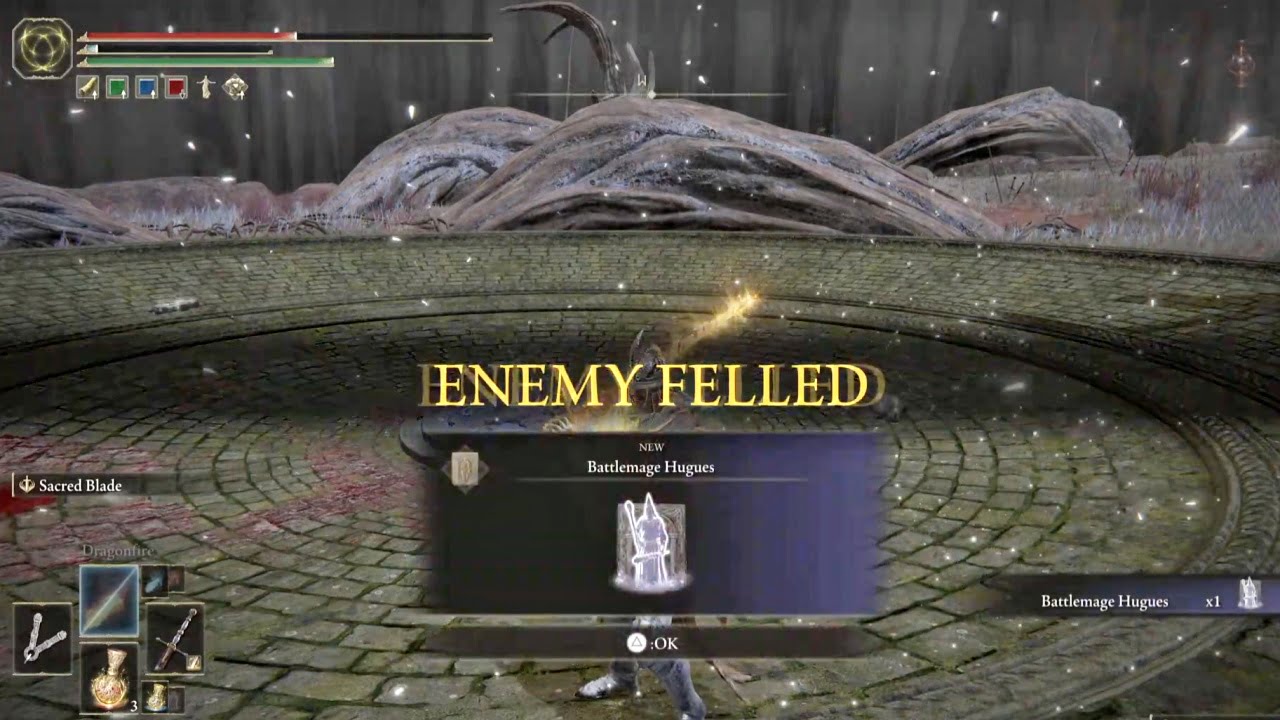 7,800 Runes
Battlemage Hugues Ashes: A spirit in Elden Ring used to summon the spirit of Battlemage Hugues to assist in any battle.
Frequently Asked Questions (FAQ)
Is Battlemage Hugues Ashes any good?
Battlemage Hugues Spirit is a good summon because of his long-range and close-range magic attacks, but Mimic Tear is preferred over Battlemage Hugues Ashes.