Microsoft has officially revealed its latest special-edition Xbox controller, and it's a vibrant addition to the lineup. The Astral Purple Xbox controller offers a fresh and striking design, providing an alternative to the traditional Carbon Black or Robot White controllers.
Preorders Now Available
You can secure your own Astral Purple controller today by preordering it for just $65. This special controller is set to release on October 3, so you won't have to wait long to add this eye-catching piece of hardware to your gaming collection.
What to Expect from the Astral Purple Controller
The Astral Purple controller maintains all the features and functionality that Xbox fans have come to love. It features the signature array of face buttons, responsive analog sticks, a black hybrid D-Pad, and comfortable bumpers and triggers. The clean white back case complements the rich shade of purple, making it stand out even more.
A Year of Special Editions
2023 has been a year of exciting special-edition Xbox controllers. Before the Astral Purple release, gamers had the opportunity to choose from a variety of unique designs. The year has already seen Stormcloud Vapor, Starfield, Sunkissed Vibes, Arctic Camo, Velocity Green, and Stellar Shift variants. While these controllers boast vibrant designs and gradients, they remain mechanically identical to the standard Xbox wireless controllers introduced with the Xbox Series X|S consoles in late 2020. These controllers offer refined ergonomics, textured grips, and a dedicated capture button.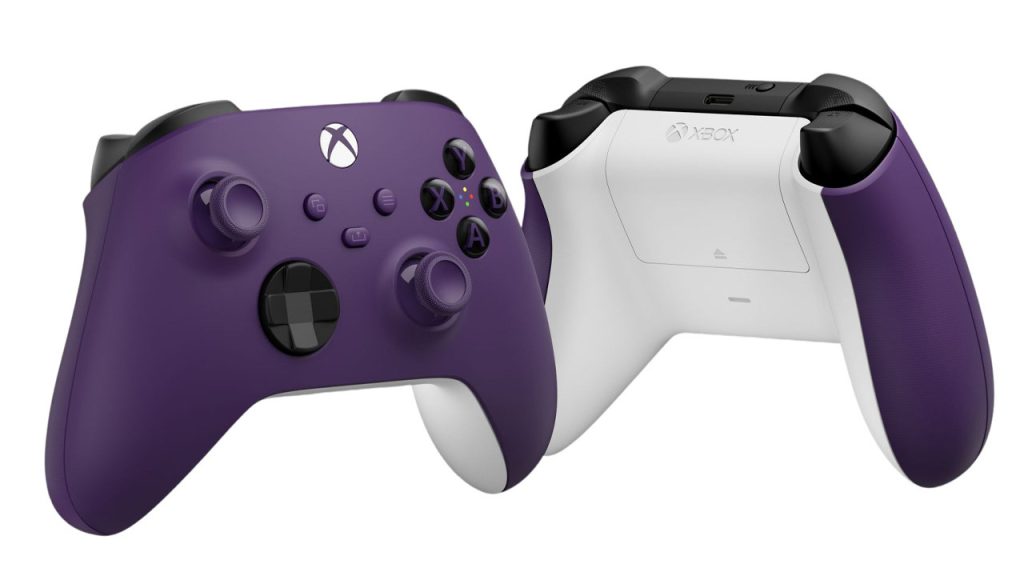 Customize Your Controller
In addition to the Astral Purple controller and other special editions, Xbox gamers have the option to personalize their controllers through the Xbox Design Lab. This innovative service allows players to choose their preferred colors and even add custom text to create a unique and personalized controller. The Xbox Design Lab has recently expanded to include the Xbox Elite Controllers, offering even more options for customization.
Xbox Elite Controllers,
designed for hardcore gamers, come with additional features and a premium price tag. However, the Astral Purple controller, a special edition in its own right, is priced at a reasonable $64.99, making it an attractive choice for gamers looking to stand out without breaking the bank.
With the announcement of the Astral Purple Xbox Wireless Controller, Microsoft continues to offer a wide range of controller options for Xbox enthusiasts. Whether you prefer the sleek and classic designs or opt for eye-catching special editions, there's a controller to suit every gamer's style and preference.