Something inevitable in the open-world game Tower of Fantasy is the health bar dropping repeatedly. There is no need for debate on how important it is to keep your health at a maximum level, so one of the ways to do so is by cooking recipes. In this guide, we will cover a recipe that not only satiates your character but also boosts health: the Sea Crab Soup.
It is a rare recipe that you can use only after completing the prerequisite to unlock it. Follow the details below to start cooking the recipe.
How to Unlock Sea Crab Soup Recipe?
You can unlock the Sea Crab Soup recipe by using 15 hermit crabs in any recipe.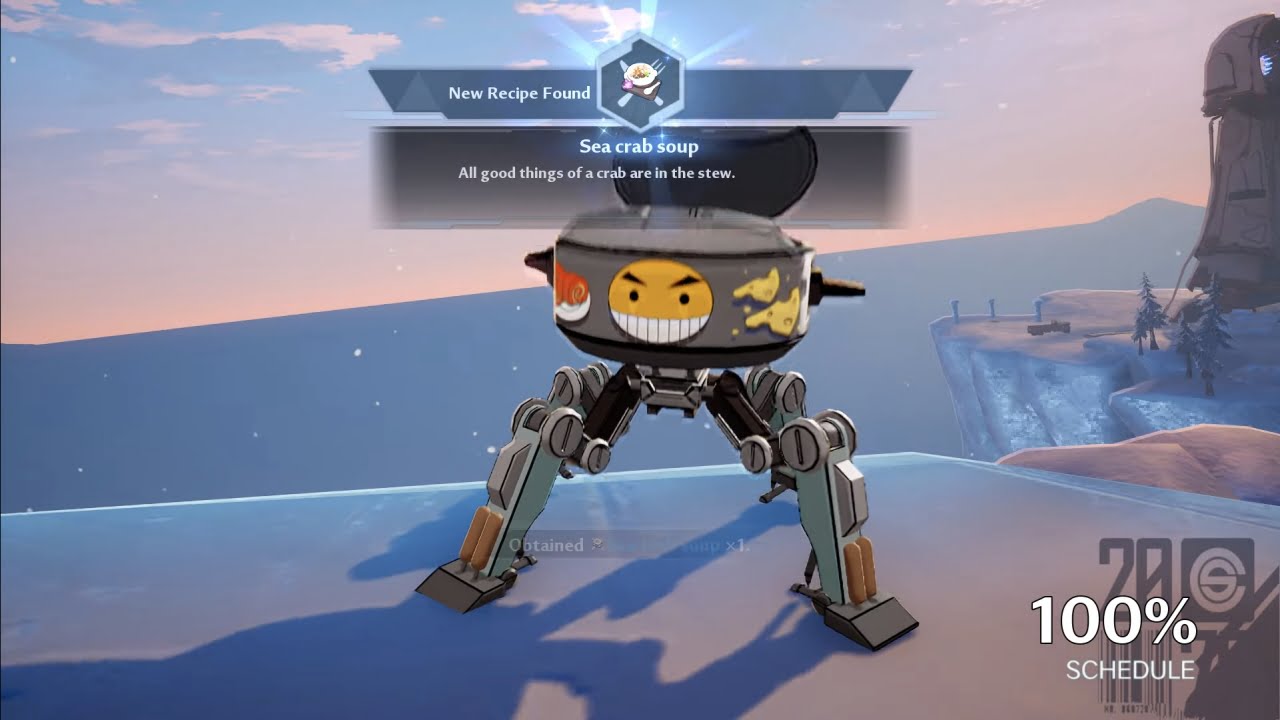 What Are the Benefits of the Sea Crab Soup Recipe?
This rare soup is described as "All good things of a crab are in the stew" in the game and has many benefits, which are mentioned below:
It restores 10 Satiety.
It helps recover health.
Buffs flame resistance by (10% + 290) for 900 seconds.
What Are the Sea Crab Soup Recipe's Ingredients, and How to Get Them?
The sea crab soup requires the following ingredients:
Hermit Crab x2: You can easily hunt for crabs at Navia Beach, Banges Beach, and Crown Beach.
Mushrooms x4: Easily farmed in the Crown region.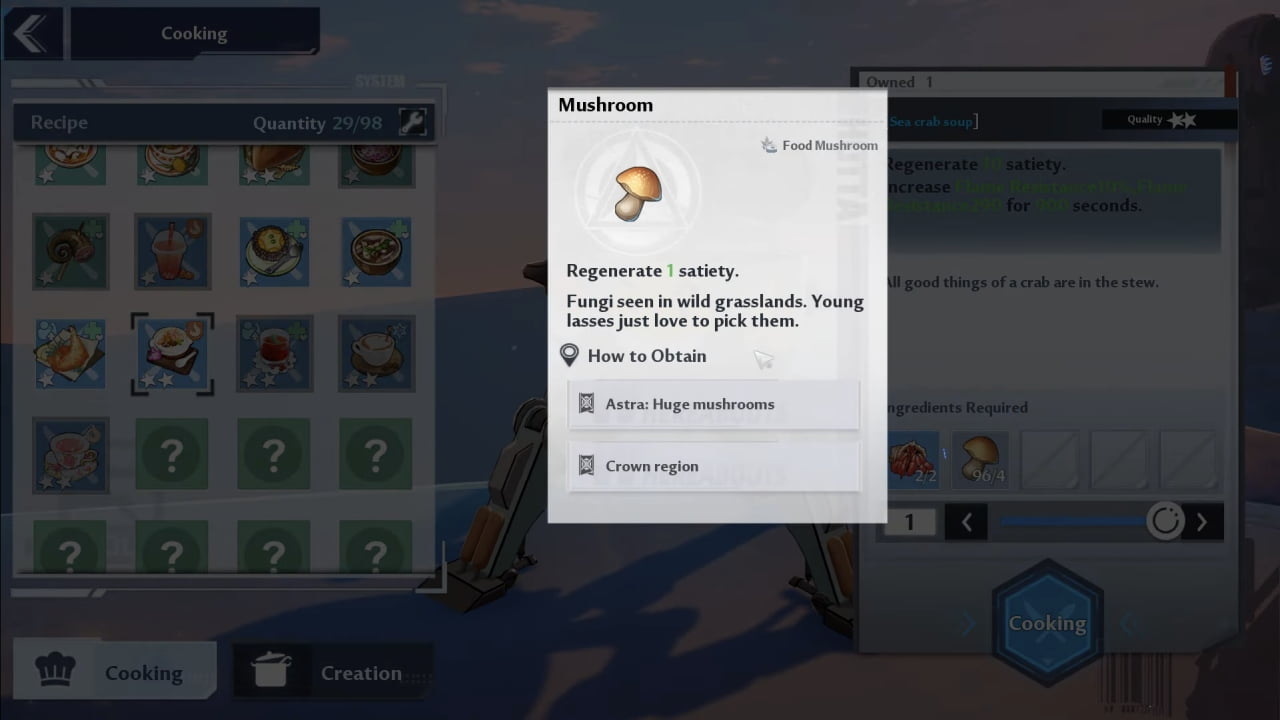 How to Cook Sea Crab Soup?
Once you have collected all the ingredients, make your way to the closest cooking robot and press the "F Button" to start the process. Then, select the creation button on the bottom and select the recipe. Select ingredients, press the cooking buttons, and the cooking pot will serve you with your dish.