As you play more and more Spiritfarer, you may need to learn the concept of Ash Wood in the early stage. However, as you progress into the game, you'll eventually realize that if you want to build a Chicken Coop inside Stella's boat or upgrade Atul's workshop, you'll need Ash Logs/Planks. Today, I will guide you on getting Ash Logs, which you can turn into planks later in Spiritfarer.
Getting Ash Logs
You can obtain Ash Logs by cutting Ash trees in certain areas on certain islands. The only downside is that Ash trees are rarer than other trees, like Oak trees or maple trees. I will provide the coordinates you will follow to find those Ash trees.
Sunspring Square
You will find three Ash trees on (151,-109) coordinates.
Ambertown Park
Here, you will find five Ash trees on (216,-72) coordinates.
Cutting the Trees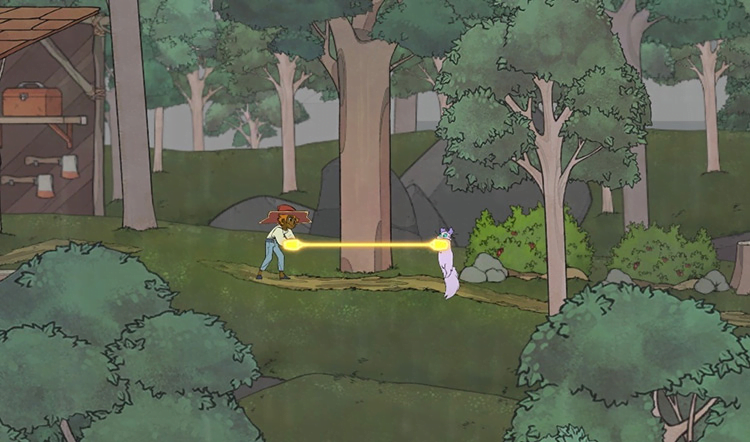 If you are wondering how to cut the Ash trees once you've found them, then don't worry; simply walk over to them and press X for Xbox, Square for PS4, and related buttons on other devices. Now Stella and Daffodil will start cutting the tree. You will move your analog stick right and left until you have completely cut the tree.
Getting Ash Planks
Once you've acquired Ash logs, you want to turn those logs into planks for you to build something in the game.
Sawmill Building
Take Ash logs to the bottom of the Sawmill building on Stella's boat. Put your Ash logs into the machine and confirm the decision. Now, all you need to do is to complete the Sawmill mini-game, where you trace the dotted line cutting through each log, and you'll get your Ash Planks. You'll get one to four Ash planks per log and three to six if you have the Improved Tools Ability.