In Terraria, beds serve as a checkpoint where you can spawn if you are dead. But unlike other games, the checkpoint is not to be unlocked but to be built. You heard that right: you must make a bed, spawn on it, and set it as a spawn point. Building a bed in Terraria is complex; you must go through several steps and fulfill the room requirements.
This guide will walk you through each step needed to build a bed.
How to Build a Bed?
To build a bed, you must make 5 different crafting stations: a workbench, a furnace, an anvil, a sawmill, and a loom. Though you might have any of these already deployed, we will take you through the journey to build each. Feel free to skip to the next step if you already have it.
Step 1: Make a Workbench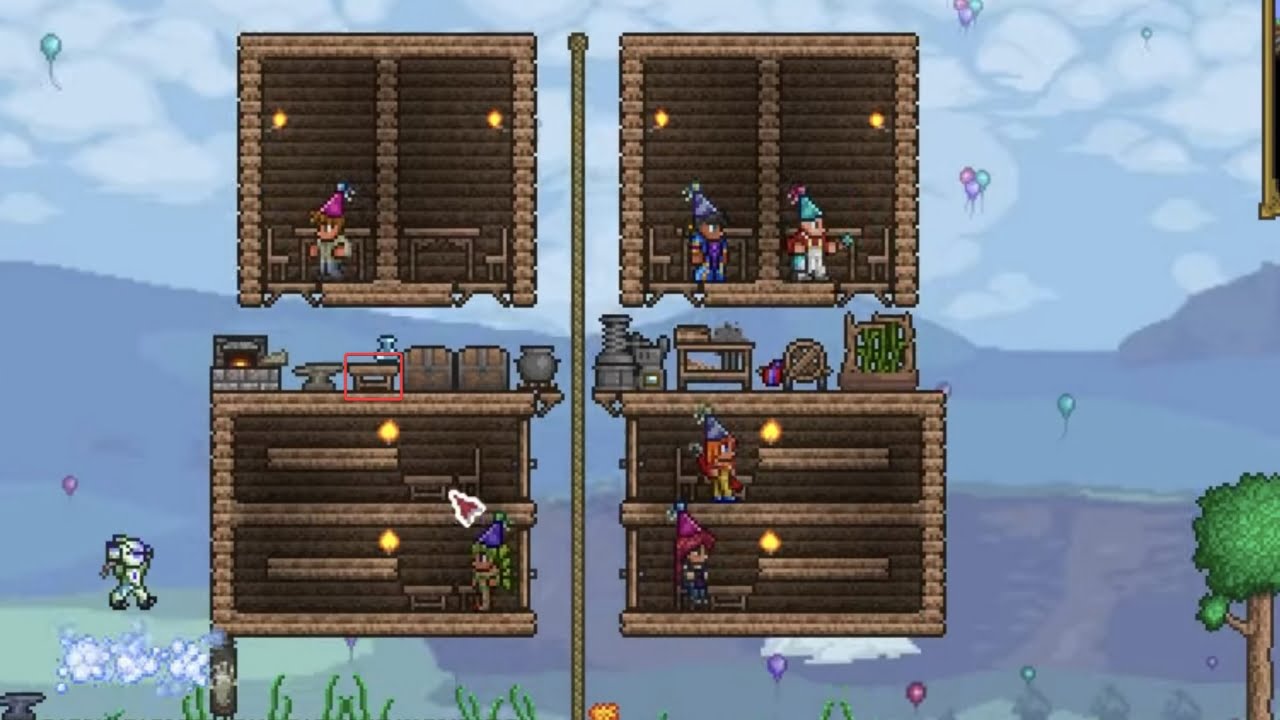 To craft a workbench, you must have 10 pieces of wood you can get by cutting the tree. Then, select its option in the crafting menu, and once it is done, place it in a suitable area from your inventory.
Step 2: Make a Furnace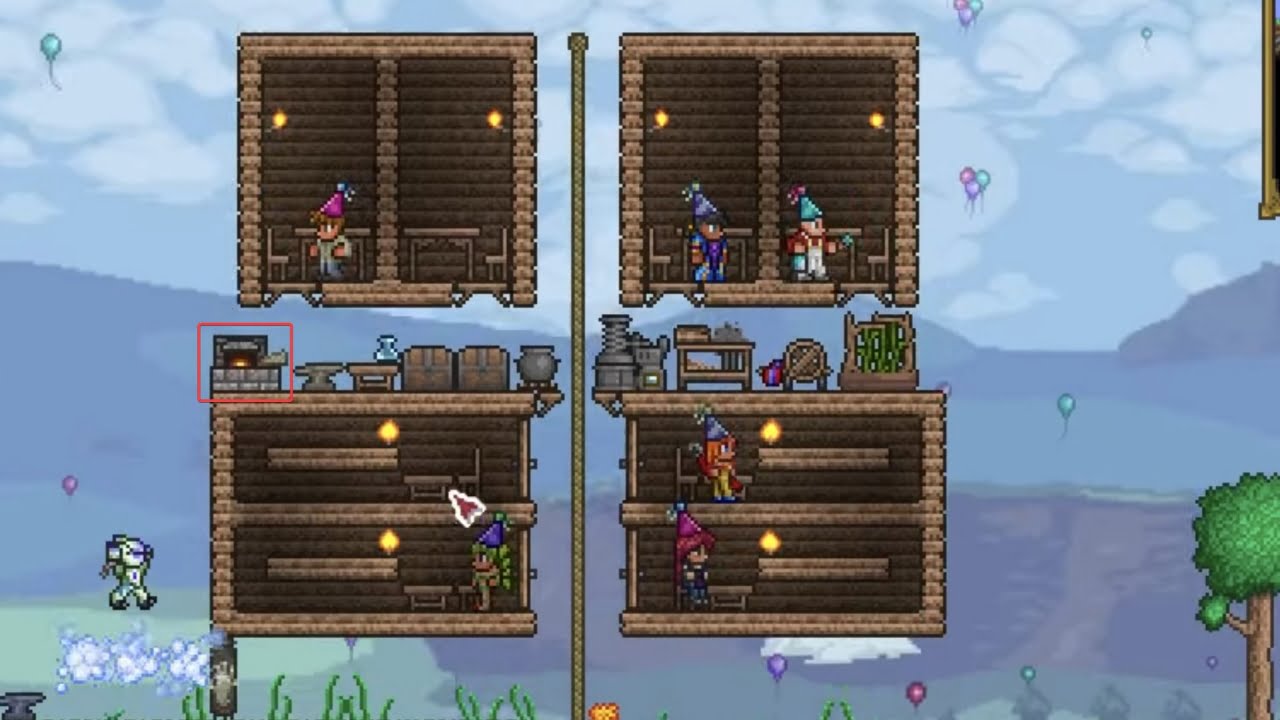 Now, you must use the workbench to craft a furnace. This will cost you 20 stone blocks, 3 torches, and 4 wood. You can find stone blocks by mining underground with a pickaxe and create torches with a combination of one wood and one gel.
Step 3: Make an anvil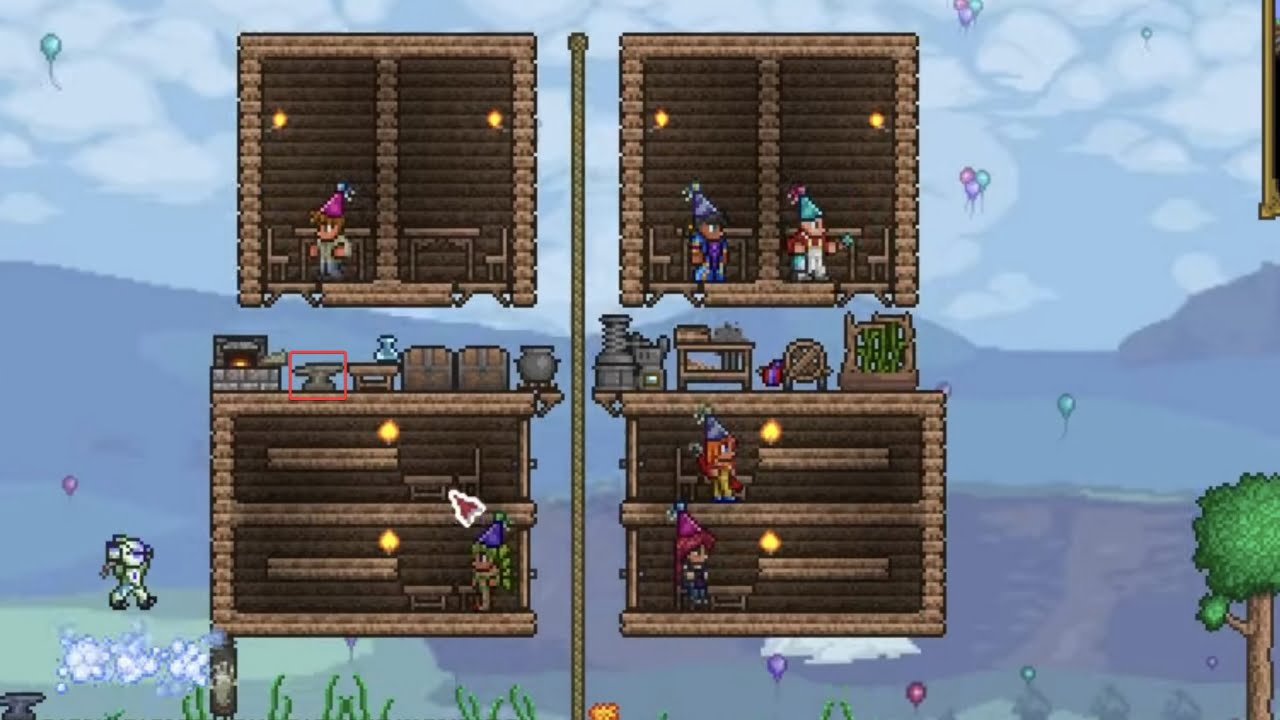 Once you have a furnace, you must get back to mining until you have 15 iron ores and then smelt them in the furnace. This will give you 5 iron bars that you will use to create an anvil from the workbench.
Step 4: Make a Sawmill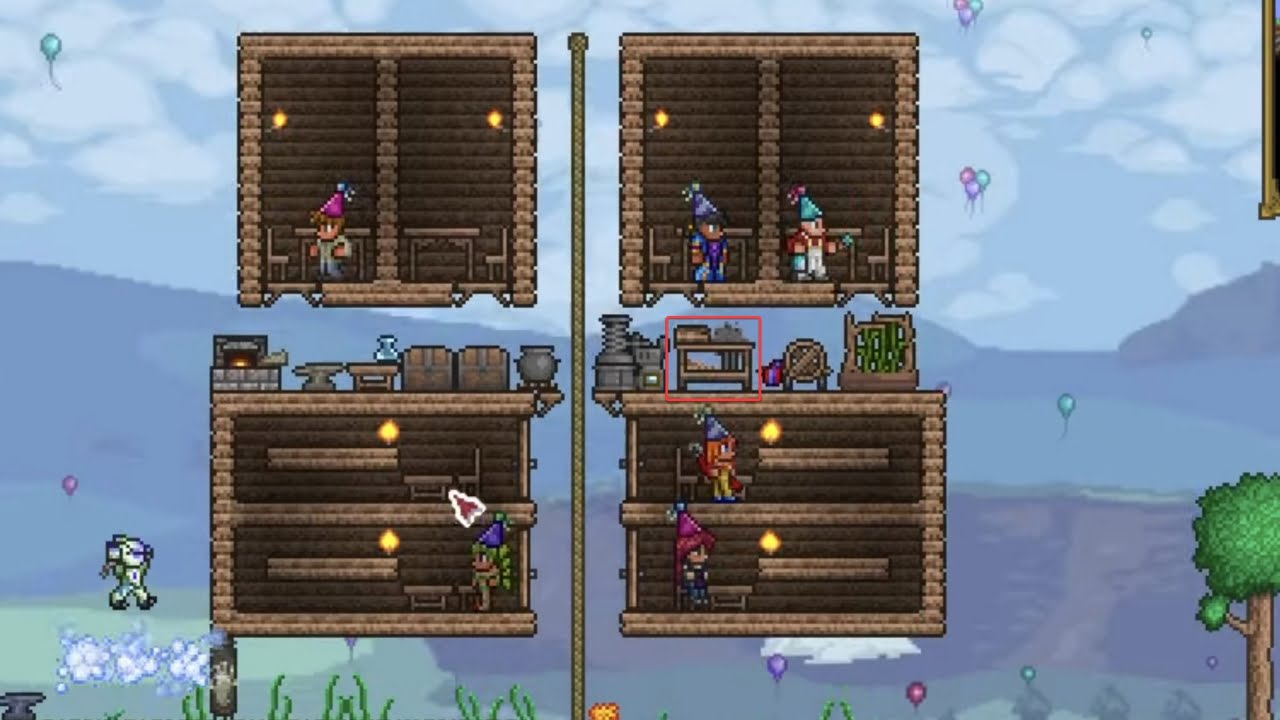 Sawmills are used to create furniture and wood in the game. You need 1 chain, 2 iron bars, and 10 wood to construct it. You can acquire the chain by building it from the anvil using an iron bar.
Step 5: Make a Loom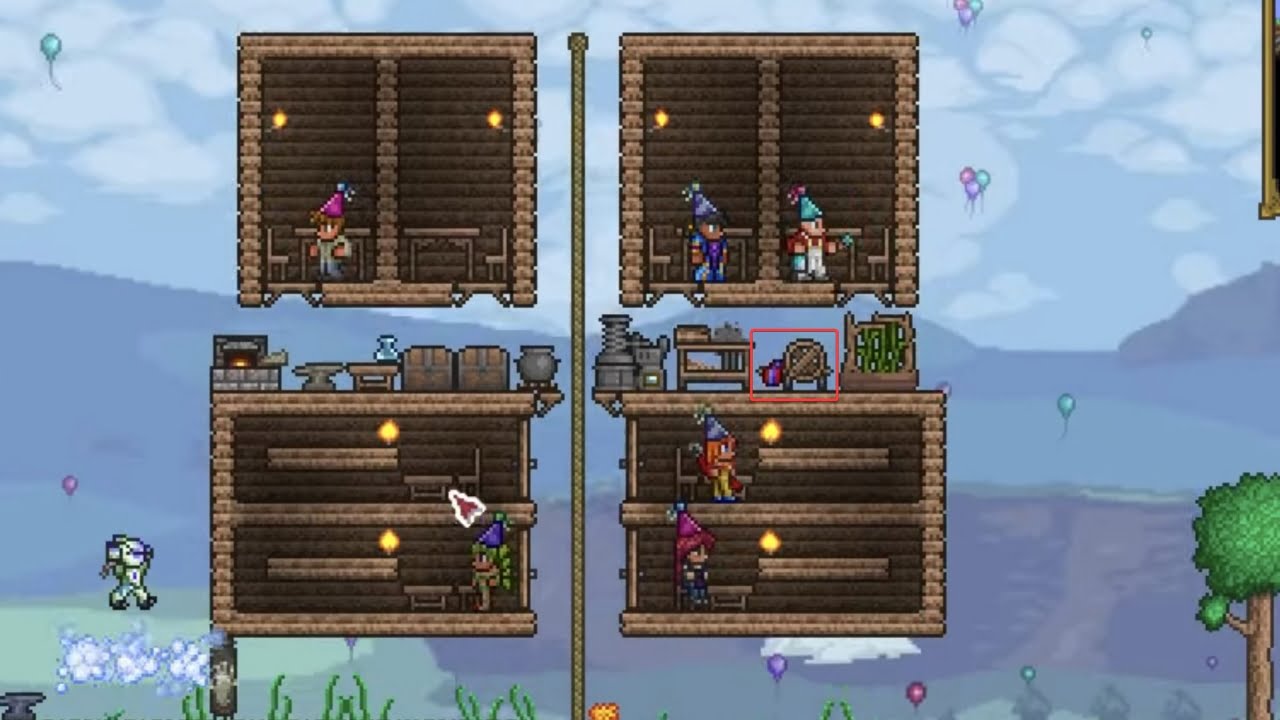 Next, you need to create a loom, which requires 12 pieces of wood through the sawmill. Once you have a loom, farm 35 cobwebs found underground and use it to make 5 silk pieces from the loom.
Step 6: Make a Bed
Now that you have all the prerequisites completed head over to the sawmill to build a bed. For this, you need the 5 silk you created in the last step and 15 of any wood you prefer. After it's made, all that's left is to deploy it in a suitable spot.
Step 7: Place the Bed
For the bed to function correctly, you must set it up in a room at least 7 blocks wide by 5 blocks high. The room must have a wall and should be built from any material except dirt.
What Are the Uses of Bed?
In Terraria, bed is used for mainly two reasons, which are mentioned below:
Sleeping
You can use the bed to sleep, which has its perks. It can grant you a health boost and make the time pass 5 times faster. This time, acceleration will affect the clocks, sun, moon, plant growth, and other background animations but not the buff timers and the NPC movements.
Note: Remember that you cannot sleep during Blood Moons, Solar Eclipse and Lunar Events.
You can sleep on the bed by going to the head side of the bed and pressing the interact button.
Set It as a Spawning Point
You will spawn at your bed if any uncertain event occurs and your character dies. This will only work if you keep a 3-tile gap above the bed before placing anything else.
To set the bed as a spawning point, head to the foot side of the bed and press the interact button. It will show a message "Spawn point set!" if you interact again; it will be removed as the spawn point indicated by the message "Spawn point removed!"
Note: If your bed is destroyed, you will spawn at the default location.
Remember to check if the bed you created is set as a spawn point or not. If you're a person who cares about aesthetics a lot, we have good news: you can make different designs of beds that you can build by using different types of wood in the game. That was all you needed to know about beds in Terraria, so now make one with this knowledge.