If you want to create a private game in CS2 for practicing with bots or simply sparring with your friends, this guide is for you. Making your private server is somewhat complex and tricky, but don't worry; follow the steps below to host a private game and start playing.
Private Matchmaking Options
There are three different methods to launch a private match in CS2, which are explained in detail below.
Offline Private Match
Offline Private Match is primarily for your training against bots, practicing your grenade lineups, or general movement skills.
Select the "Play" tab in the main menu.
Choose "Practice" and then the desired game mode.
Customize your match settings on the left side.
When you are done with the settings, press "Go."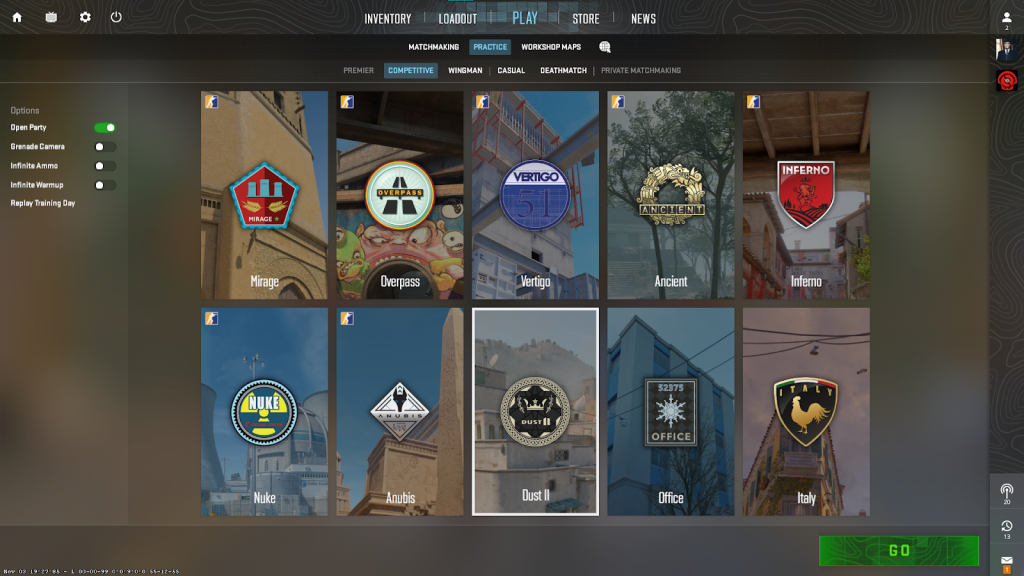 Private Matchmaking option in-game
It is a straightforward method to play with your friends, but the downside of this one is that you must have 10 players (5 on each team) to start the game. Note: You must play casual games if the private matchmaking tab is disabled.
Select the "Play" tab in the main menu.
Choose "Private Matchmaking."
Share the code with others to let them into your matchmaking pool or invite them manually.
Once the teams are ready, select the game mode and start the match.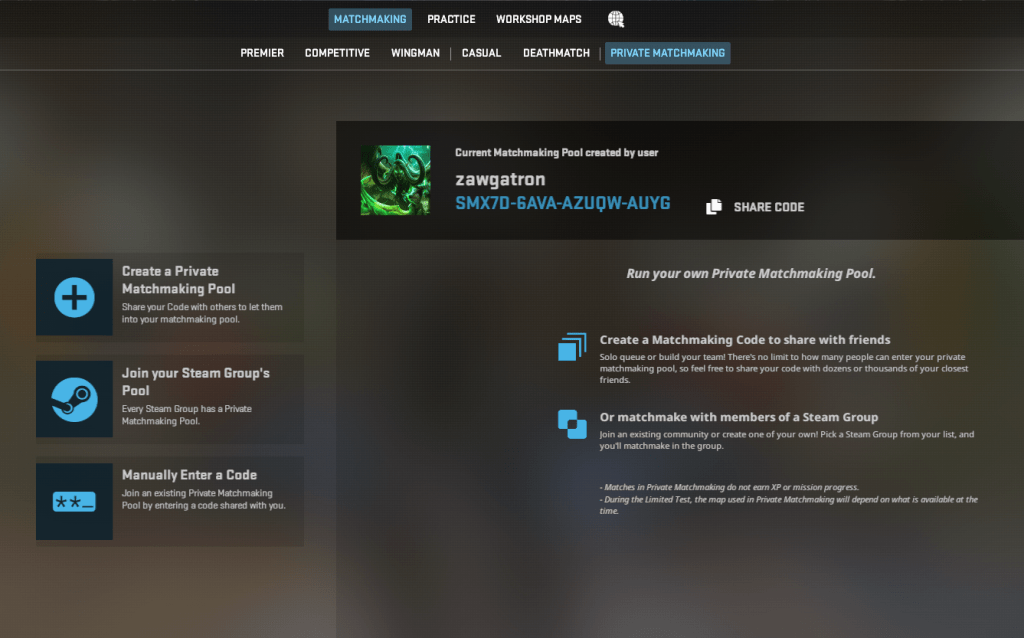 Creating your own Private Server
Before creating the server, you can choose the alternate option to join any empty "Workshop Maps" with your friends instead of starting from scratch, but in case you still want your server, follow the steps below:
Port forward 27015-27050 for TCP & UDP. It will allow other players to connect to your server.
Boot up CS2 and go to "Play" then the "Practice" tab.
Select your game mode and start the match.
You now need to share your IP with friends for them to connect. The console command for that will be "connect (IP)."
Note: Make adjustments in port forwarding and check the IP address if your friends can't connect. The image for ports is given below.