The 7-star Tera raid in Pokemon Scarlet and Violet has shocked the most experienced players with the difficulty level of its final boss, Mewtwo. This boss will not let you off the hook so easily, but multiple tries are required to beat it.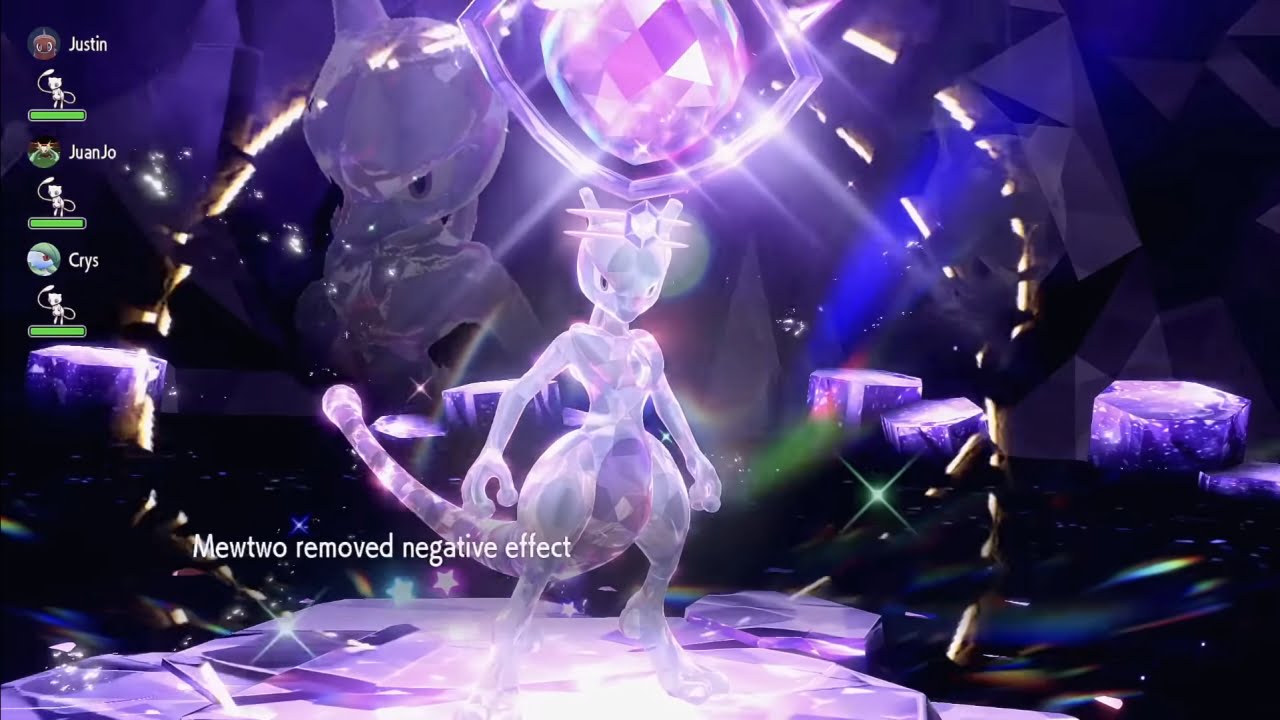 Mewtwo, a psychic-type boss, has a moveset unlike any other boss of the game and has some exciting drops that make taking this boss up for a challenge worth it. Let us get into the details of how you can beat him easily without further ado.
When Does Mewtwo Tera Raid Start?
The raid lasts about two weeks, which is sufficient according to its difficulty level. Unlike other raids, this raid is not limited to weekends; players can log in at any time until it is live.
The Mewto Tera Raid will start from 17:00 Pacific Time on August 31, 2023, and last till 16:59 Pacific Time on September 17, 2023.
How to Find Mewtwo Tera Raid?
Since Mewtwo features a Psychic-Terra type in Pokemon Scarlet and Violet, you'll have to find the Black Crystals on the map to find the raid's location. Once you go to that place, you will find a giant black crystal that allows you to participate in the Mewtwo 7-Star Tera Raid.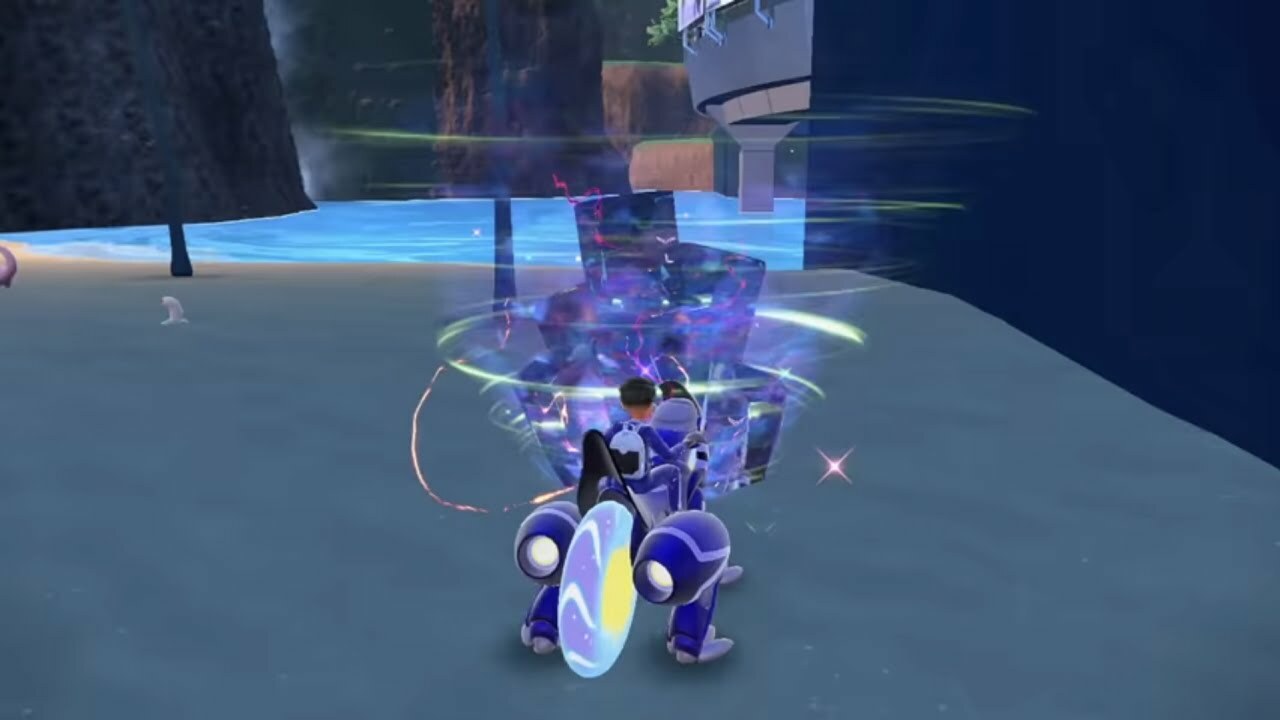 Mewtwo's Statistics and Information
Before you start the battle, it is better to fully understand the boss to figure out its weaknesses and prepare for it. All the information you need to know to fight Mewtwo is given below:
Nature: Modest
Ability: Unnerve
Item: Chesto Berry
Tera Type: Psychic
| HP | 106 |
| --- | --- |
| Attack | 110 |
| Defense | 90 |
| Special Attack | 154 |
| Special Defense | 90 |
| Speed | 130 |
Effort Values
| Defense | 252 |
| --- | --- |
| Special Defense | 252 |
| Special Attack | 6 |
Moveset
Psystrike
Aura Sphere
Calm Mind
Ice Beam
Rest
According to this moveset, we need a build that can withstand the heavy offense attacks of Mewtwo, as well as his high defense level. Note that his shield comes back up as soon as you pierce through it for the first time, testing your patience for the battle. The second thing that every player must know is the significance of the Chesto Berry that Mewtwo holds. This berry helps him wake up as soon as he falls asleep, so don't try to get close to deal damage while he is asleep, or he will fire back at you.
What Are the Best Counters for Mewtwo?
If you want to ease your fight with Mewtwo, use Skeledirge, Kingambit, and Gholdengo, as they present the highest chance of survival against Mewtwo. The best strategy for each is given below:
Strategy for Skeledirge
Skeledirge possesses a particular attack stat of 110, which will allow you to manage to damage Mewtwo while blocking his blows from his ability "Unaware." If you use Slack Off, you will also have the chance to recover the Pokemon's health by 50%.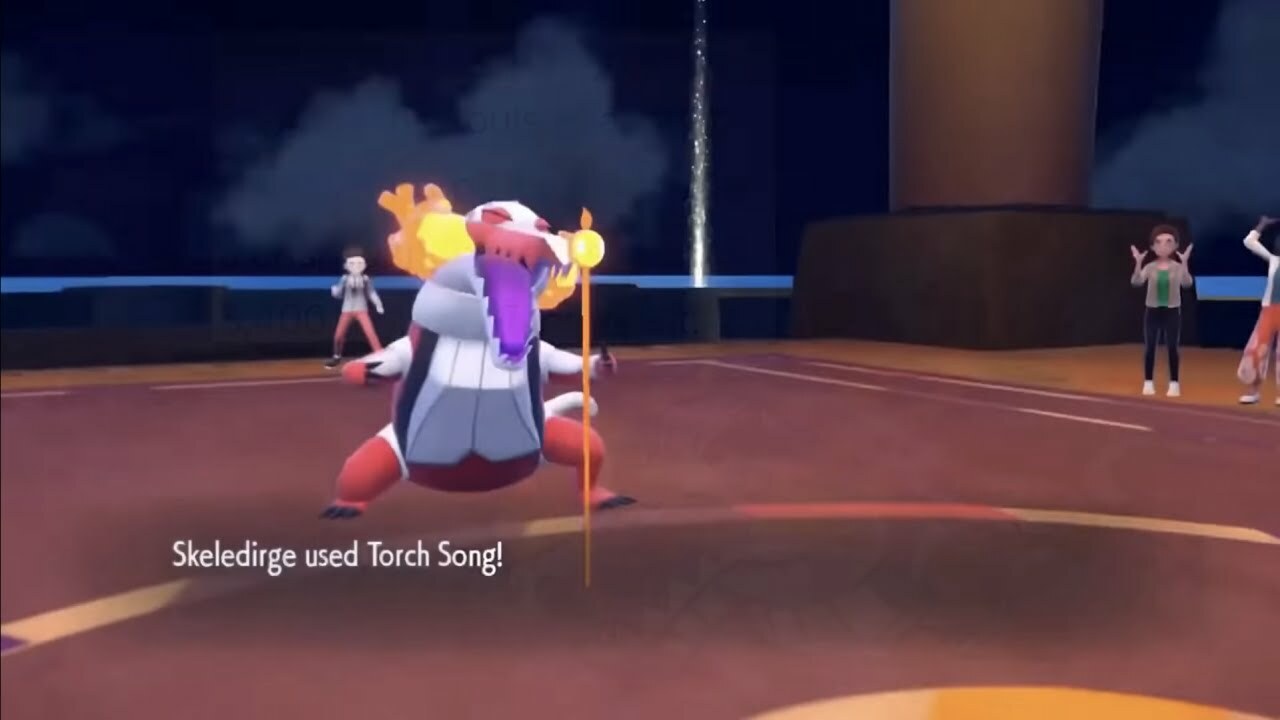 If you want to take it up a notch, use Hex to deal 130 damage to Mewtwo. Keep breaking his shield and take any opportunity you can to defeat Mewtwo.
Strategy for Gholdengo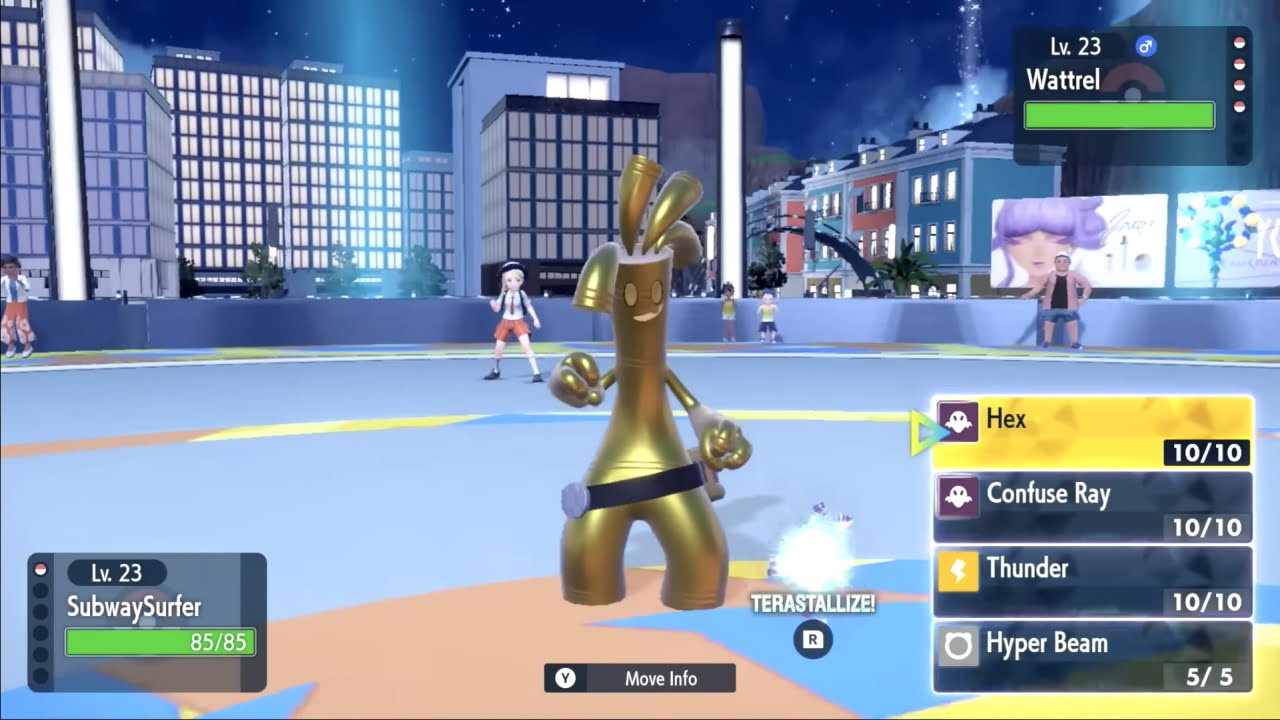 Gholdengo can be a worthy opponent for the fierce Mewtwo as it has nine resistances and can completely block the boss's moves with its ability "Good as Gold." It is immune to the Mewtwo's Aura Sphere, so you can close in and deal a few hits to the boss. While most of the attacks of Gholdengo are very heavily powered, you can still use Calm Mind to boost these attacks, just like Mewtwo.
Strategy for Kingambit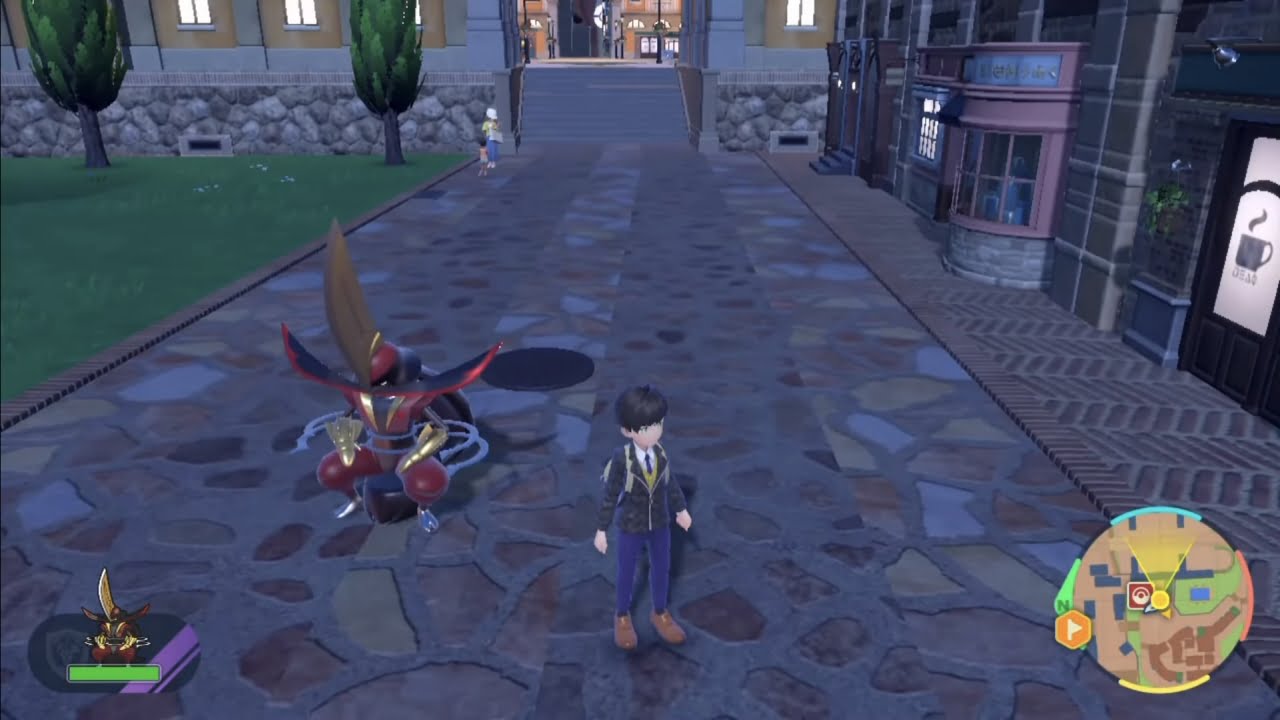 If you start with Kingambit, you can deal a few hits before the raid boss starts making his moves, as this Pokemon feature a +1 priority in his move Sucker Punch. You can use this attack with the ability "Supreme Overload," which will give you a 10% boost in the attack power to deal massive damage to the boss and take him out in no time.
The key to completing the boss fight is to avoid getting greedy to deal too many hits because the boss will act uncertainly to deal you more damage in return. Use the strategies mentioned above with your respective Pokemon, and remember to maintain distance, or things can go sideways.
FAQs
Can I play solo in Mewtwo Tera Raid?
Yes, you are eligible to take on the boss alone, but it is highly recommended that you team up and charge the boss together because it may take a few tries to understand how the boss attacks.