RimWorld is a colony management simulator game where you control a group of colonists who are trying to survive on a hostile planet. One of the challenges you will face is defending your colony from raids by hostile factions.
Raids in RimWorld are aggressive encounters that threaten the security and existence of your colony. Raids can take several forms, including parties of pirates, hostile tribespeople, mechanoid attacks, and sieges. The frequency and ferocity of these attacks are determined by the wealth of your colony and the storyteller you select at the start of the game. These raids' primary purpose is to pillage your colony, hurt your residents, and eventually destroy your town.
In RimWorld, raids are a common occurrence. They can be initiated by hostile factions, such as tribals, pirates, or mechanoids. Raids can be a serious threat to your colony, and can easily wipe out your colonists if you are not prepared.
What Are Raids?
Raids in RimWorld are attacks on your colony by hostile factions. They can occur at any time and can be initiated by any faction that has a negative opinion of your colony. Raids can be a serious threat to your colony, and can easily wipe out your colonists if you are not prepared.
Build a strong perimeter wall. This will help to slow down the raiders and give your colonists time to defend themselves.
Place turrets around your base. Turrets can be very effective at killing raiders, especially if they are well-placed.
Have a plan for dealing with different types of raiders. For example, if you are expecting a raid of mechanoids, you will need to have EMP weapons or turrets to disable them.
Keep your colonists well-armed and trained. Your colonists should be able
to use their weapons effectively and work together to defend the colony.
Have a backup plan in case your defenses are breached. This could include having a safe room where your colonists can hide or having a plan to evacuate the colony.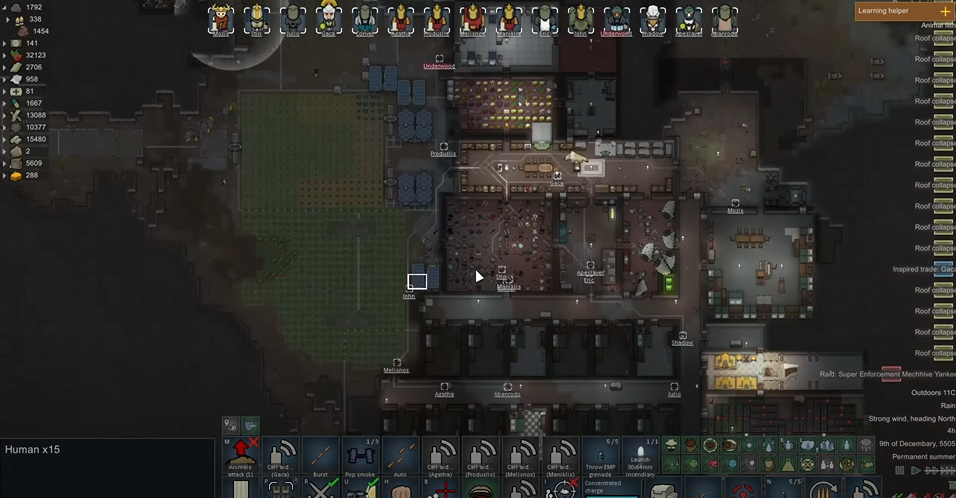 Make use of psycasts. Psycasts are extremely effective in warfare and may be used to cripple or even kill raiders. If you have colonists with psycast skills, take advantage of them in combat. You can also use Animals. They can be utilized to defend against raiders or to transport goods. Before deploying them in combat, make sure to thoroughly train them. Animals can be used to flank or distract an opponent.
Make use of traps. Traps may be quite successful in killing or injuring intruders. Place them in chokepoints or throughout the colony's perimeter. Traps may be an excellent strategy to reduce the enemy's numbers before engaging them in battle.
Use the terrain to your advantage. If you are attacking a well-defended colony, you should aim to get near before attacking. This may be accomplished by dispatching a small party of colonists ahead to clear the path. You will have a higher chance of success if you can assault the colony from a covert spot.
Raid Preparation Techniques
You can also raid other colonies if you're feeling very daring. This may be a successful strategy for obtaining tools, inmates, and technology. But you should be ready to battle since the colony's guardians won't be pleased to see you.
Plan Your Raid Carefully
Make sure you are clear on your objectives and your plan of attack before you go. This entails being aware of the colony's layout, the defenders' arsenal of weaponry and armor, and their population size. You may achieve this by conducting an advance reconnaissance of the colony or by speaking with the captured inmates.
Keep These in mind while planning your attacks:
Entry Point: Decide where and how you will enter the colony of the enemy. There could be defense gaps in some colonies.
Distraction: Take into consideration setting up a distraction to divert the enemy's focus away from your primary raiding party. This can be accomplished by setting a fire or creating other commotion.
Escape Route: Plan a safe escape route at all times. Make sure that your transport vehicle is prepared and secure
Base Layout and Defense
The first step in preparing for raids is to design a well-structured base with robust defenses. Key elements include
Perimeter Walls: Build walls or other barriers around your colony's perimeter to keep trespassers out. Build defensive structures or make use of the terrain's natural features.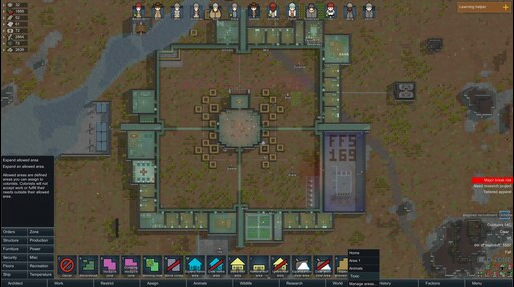 Killboxes: Convey raiders into a lethal trap by building kil boxes or chokepoints with traps and turrets.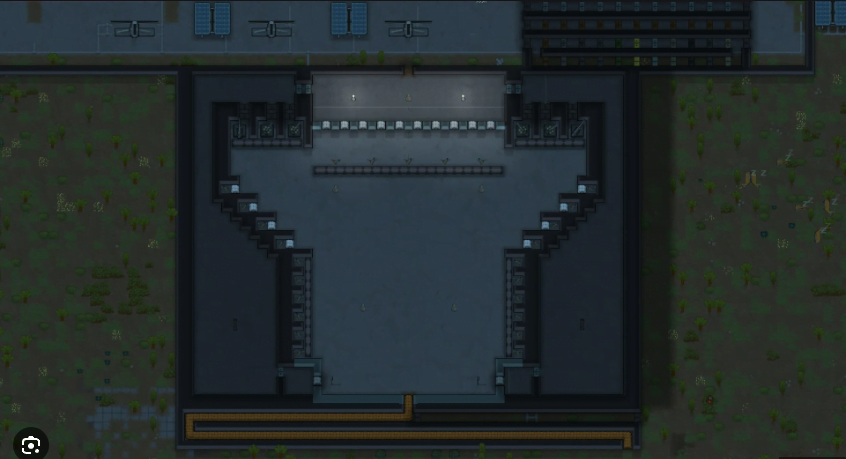 Turrets: Install protective turrets all around your base. Although they are effective at stopping attackers, auto-turrets need a constant supply of power.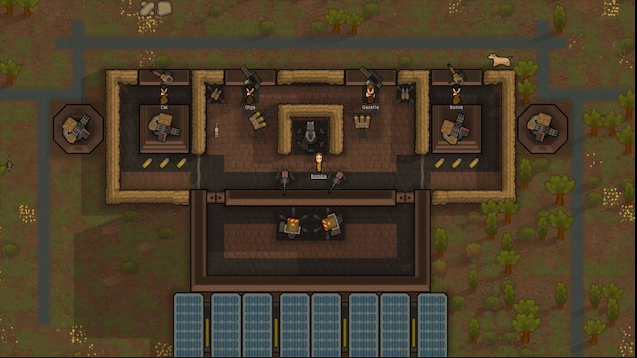 Bunkers: Construct secure bunkers where colonists can take cover during attacks.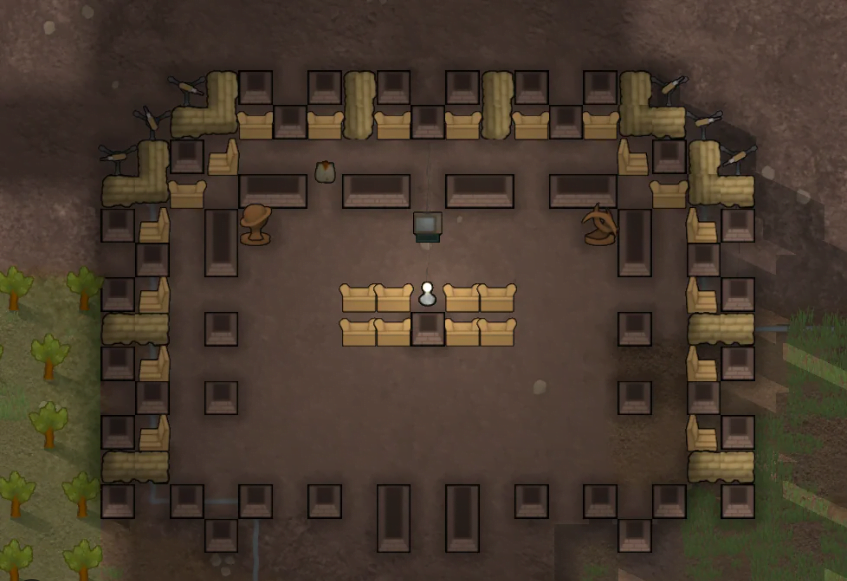 Bring Enough Colonists
A raid will require a large army to be successful. The greater the number of colonists, the more the artillery and labor required to overpower the defenses. The number of colonists required will be determined by the size and wealth of the colony being attacked.
Bring the Appropriate Equipment
Make sure your colonists are equipped with the best weapons and armor available. This will give them the best chance of surviving the raid and taking down the defenders. The type of weapons and armor you bring will depend on the type of enemies you are facing.
Use Diplomacy
If you have a good relationship with a faction, you may be able to avoid a raid by paying them tribute. If you have a good relationship with the colony you are raiding, you may be able to negotiate a peace treaty or even an alliance.
Here are some additional tips to keep in mind before starting a raid:
Be careful not to raid a colony that is too strong for you. You are more likely to fail if you are outnumbered or outgunned.
During the raid, take care to avoid hurting any innocent bystanders. Your reputation might suffer as a result, which would make it more challenging to invade other colonies in the future.
Be ready to deal with the repercussions if you are discovered raiding a colony. You could be killed or captured by the attackers.
Security Protocols
Assign colonists specific roles during raids, such as defenders, medics, and rescuers. Ensure that every colonist has a weapon and is trained in combat. Mele and ranged weapons are equally essential for diverse combat scenarios., Develop a firebreak strategy to control wildfires started by enemy incendiary weapons., and Train animals to assist in combat or haul resources.
Resource Management
Build up a sufficient supply of food, medicine, and other necessities to endure lengthy sieges. In case burglars target your main power source, have backup power sources on hand, such as batteries or generators. To avoid a single point of failure, install redundant systems for essential resources like water sources and agricultural areas.
Retreat
Consider a tactical retreat if your raid is not going as you had hoped or if your colonists are suffering a lot of casualties. In RimWorld, lives are valuable, and it's frequently preferable to live to raid another day.
How To Handle Raids
After learning how to raid, we need to understand how to handle them when we are on the other side of the barrel. These raids can come out of nowhere and can be extremely lethal which can result in a very bad situation. The best way to handle a raid will vary depending on the specific situation. However, by following some general tips, you can increase your chances of success.
Raid Types
Understanding raid types will be the best way to learn how to defend. If we are familiar with the raid that has attacked us we can adapt and be more efficient without losing too many soldiers.
Manhunter Packs: These raids consist of aggressive animals, so it's crucial to fortify your defenses and avoid outdoor tasks during such events.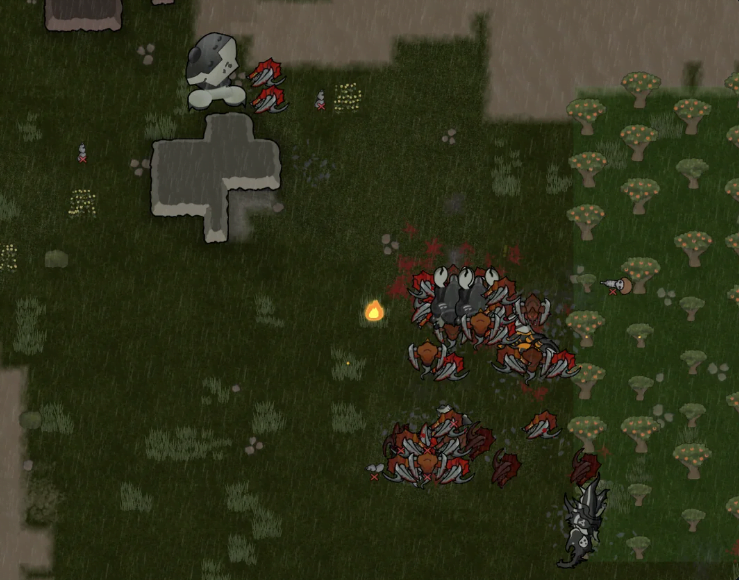 Pirate Raids: Pirates are human attackers who come armed with various weapons. Use cover and tactics to outmaneuver them.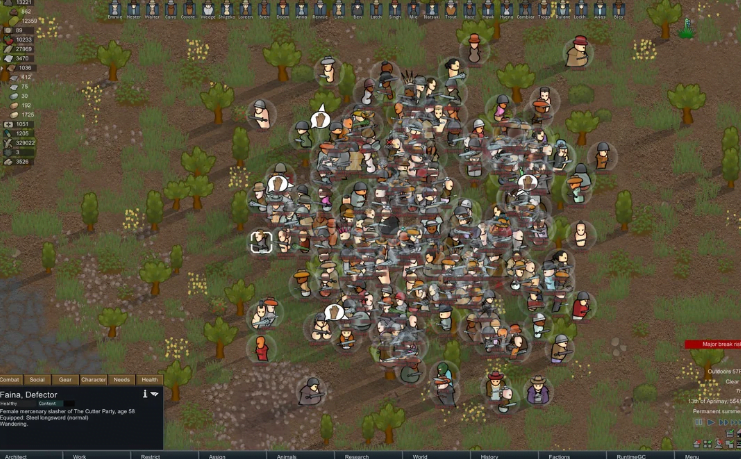 Mechanoid Attacks: Mechanoids are robotic enemies with potent firepower. EMP grenades and high-damage weapons are essential for taking them down.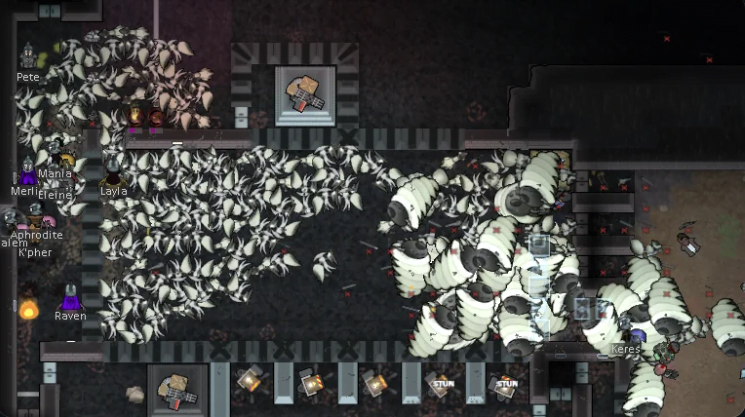 Sieges: During sieges, enemy raiders will set up mortar positions. Counter this by taking cover, sniping enemy gunners, or assaulting their positions.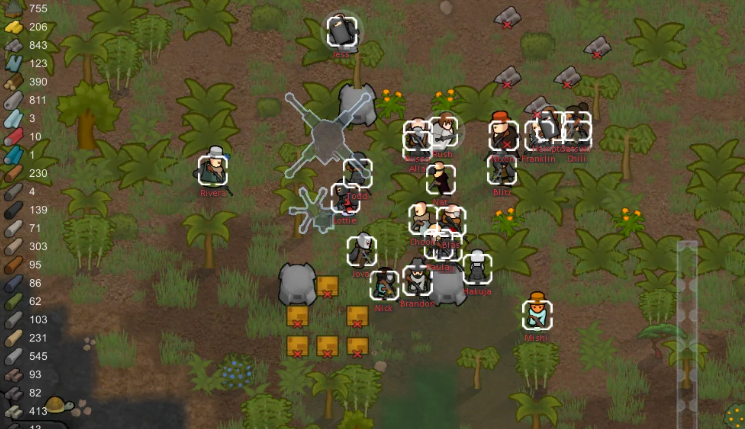 Psychological Warfare
Use non-lethal weaponry like shock guns to disable raiders, then capture or release them to enhance the reputation of your colony. Build sculptures and other aesthetically pleasing constructions in your colony to keep residents happy even when invasions are taking place.
Detect and imprison
Capturing and converting refers to the process of taking hostile raiders or prisoners from enemy factions and attempting to turn them into loyal members of your own colony. Capture and convert is a fascinating mechanic in RimWorld that adds depth to the game's moral and strategic aspects.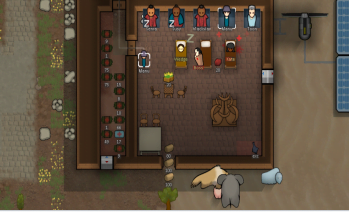 It allows you to make the most out of your interactions with hostile raiders, using them to improve your relationships with other factions. However, it's important to remember that the recruitment process can be challenging and time-consuming, and not all prisoners will be willing to join your cause.
Emergency Protocols
Have an emergency plan for when things go awry. Evacuate non-combatants to secure locations, like bunkers or underground chambers. Consider using psychic or orbital abilities if available to provide additional support during tough battles.
Raiding can enhance the RimWorld experience by adding excitement, difficulty, and unpredictability. However, it is not always true that raiding enhances the experience for everyone. Some players find raiding to be stressful and frustrating, and it can actually detract from the overall experience.
You can not only survive but also thrive on the harsh and forgiving RimWorlds you choose to colonize by being aware of the different raid kinds, making preparations for your defenses, and using a variety of tactics. Accept the challenge, ensure the safety of your colonists, and watch your colony thrive amidst the volatility of the Rim.