Call of Duty has collaborated with Little Caesars Pizzaria. They have brought a new update that involves a new skin and many more items that revolve around the Little Caesars theme.
Rewards in the Promo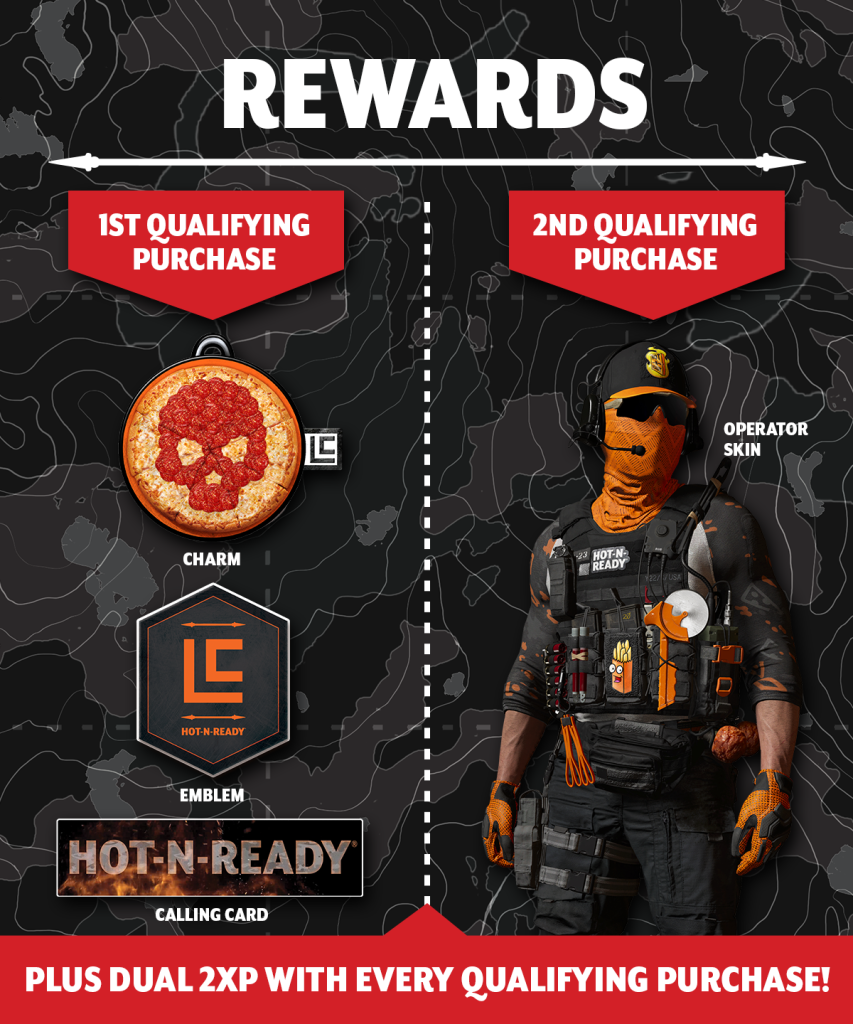 The rewards include a charm, emblem, and a calling card if your attempt to redeem the promo gets approved for the first time, and you get an exclusive Little Caesars theme COD skin for the second time.
Note: The promo is limited to the United States, Canada, and Mexico.
How to get these rewards
You must purchase from the Little Caesars over a certain amount to get these rewards. If you are from the US, you must buy over $3; for Canada, it is CAD 4.99, and for Mexico, it is MXN 35 once you purchase something from Little Caesars over this amount.
You must head to littlecaesars create an account, and link your Activision account. Upload your receipt to this site and wait for them to verify it. According to the Little Caesars website, you can upload two receipts per day, which will take up to 72 hours for receipt verification. Once verified, the rewards will be credited to your Activision account.
You can use these rewards in COD MW3 from November 10th onwards. Players can also enter their receipt code to enter a  sweepstake giveaway for more prizes.