The very anticipated Season 5 Reloaded for Modern Warfare 2 and Warzone is out now, bringing many new exciting features. Now, players can explore the latest multiplayer maps, a new Warzone Resurgence map, and a new playable character named "Lara Croft." The list does not end there as the launch brings three new weapons: the Pickaxe, 9mm Daemon, and the Lachmann Shroud.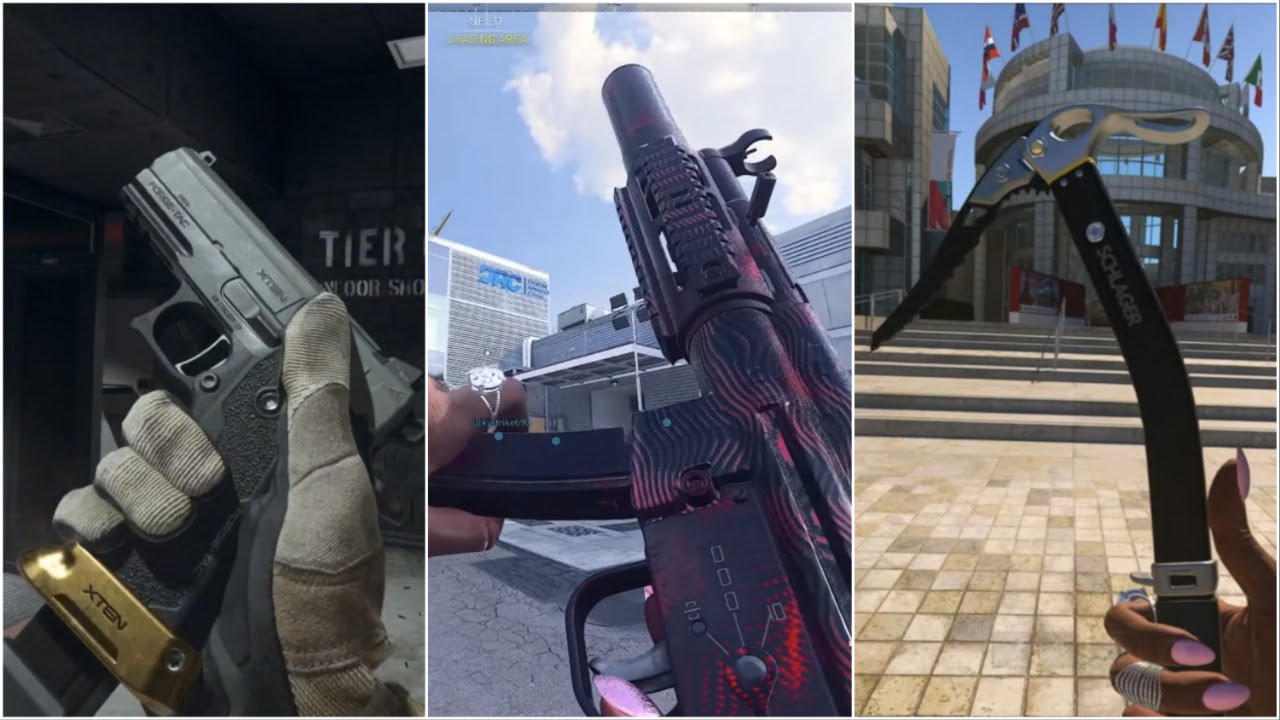 In this guide, we'll cover everything you need to know to unlock them.
How Do You Unlock Pickaxe?
If you're a fan of performing stealth kills with melee weapons, a pickaxe might be your weapon. While you can never dominate the matches with a melee weapon, you surely will get a few smooth kills with a pickaxe, depending upon your stealth skills. It is defined as a "heavy-duty melee weapon" with "best-in-class damage and range," so it has the potential to replace other melee weapons in your loadout. [Source 1]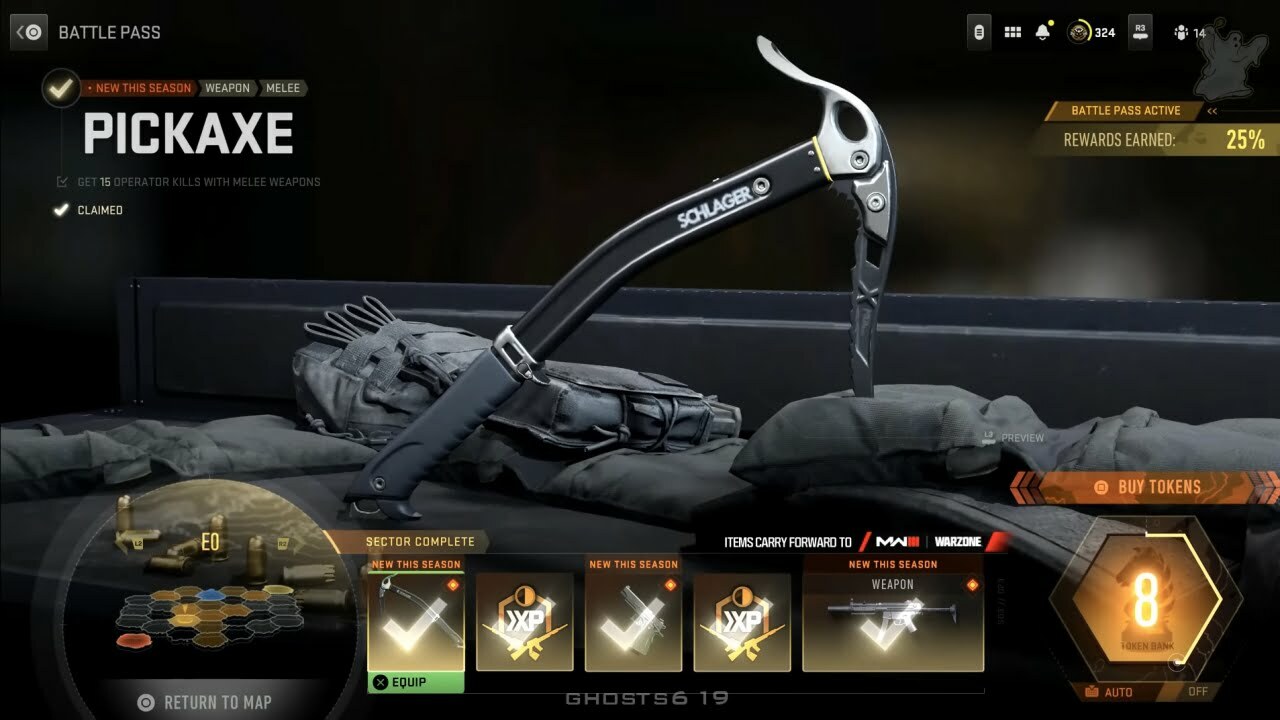 To acquire this weapon, you must complete the challenge, "Get 15 operator kills with a melee weapon". [Source 2] This is a pretty easy task to finish up with, especially if you're on a small map. [Source 3] However, you must understand that the word operator kills does not include the AI opponents you'll encounter in Invasion and DMZ. [Source 4]
How Do You Unlock the 9MM Daemon?
The awaited 9mm Daemon is the banger pistol fans have been waiting for. It is a 9mm tactical weapon that features a semi-automatic fire rate. [Source 5] With this weapon in your loadout, you can have a much more reliable weapon alongside your primary weapon.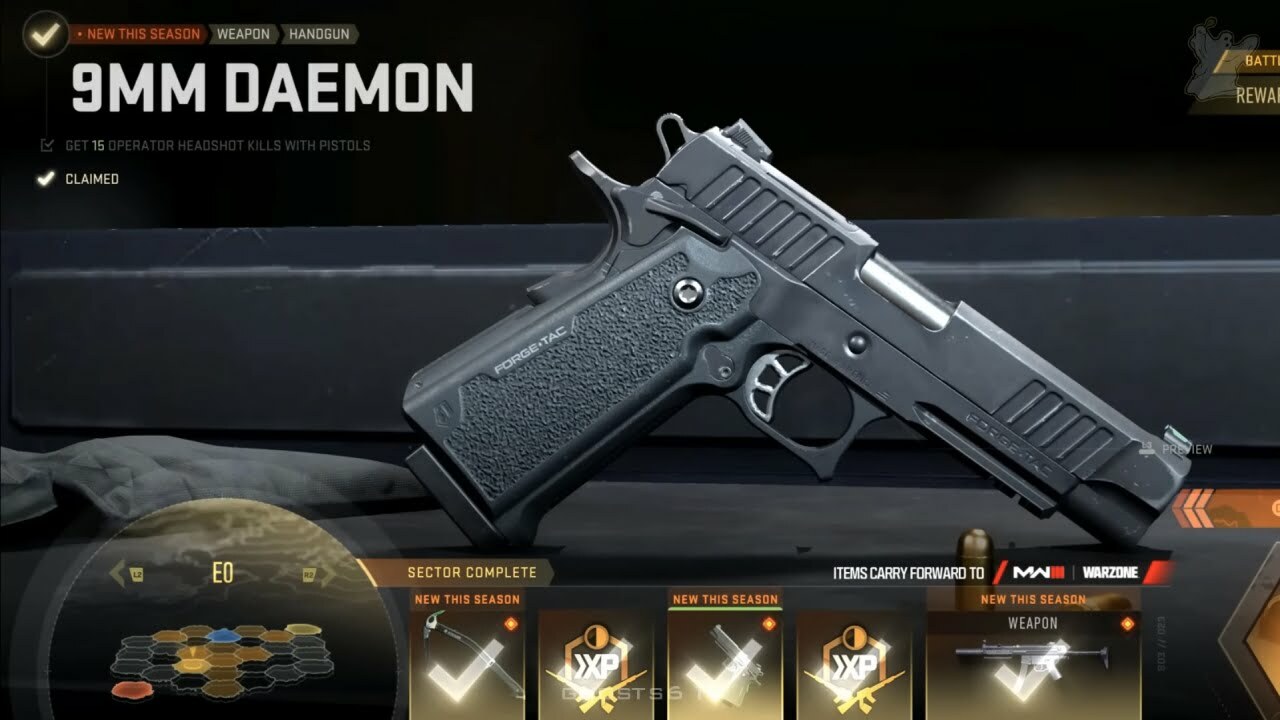 To get your hands on the new 9mm Daemon, you must complete a challenge, "Get 15 headshot operator kills with a pistol". [Source 6] The ease of this challenge suggests that the weapon is worth fighting for. And just like before, the challenge features the word operator kills, which means that the AI opponents will not count towards your headshot kills.
If you're a player with good trigger fingers, this gun has the potential to be your ultimate weapon by taking your playstyle to a whole new level of madness as it features a "best-in-class semi-automatic fire rate."
How to Unlock the Lachmann Shroud?
The new addition to the Lachmann family, the Lachmann Shroud is an SMG used for stealth playstyle with a built-in suppressor. [Source 7] It is described as a mid-range weapon that keeps your mobility at a maximum level. [Source 8] This lethal weapon features burst and semi-auto fire modes, making you a formidable opponent depending on your Call of Duty skill.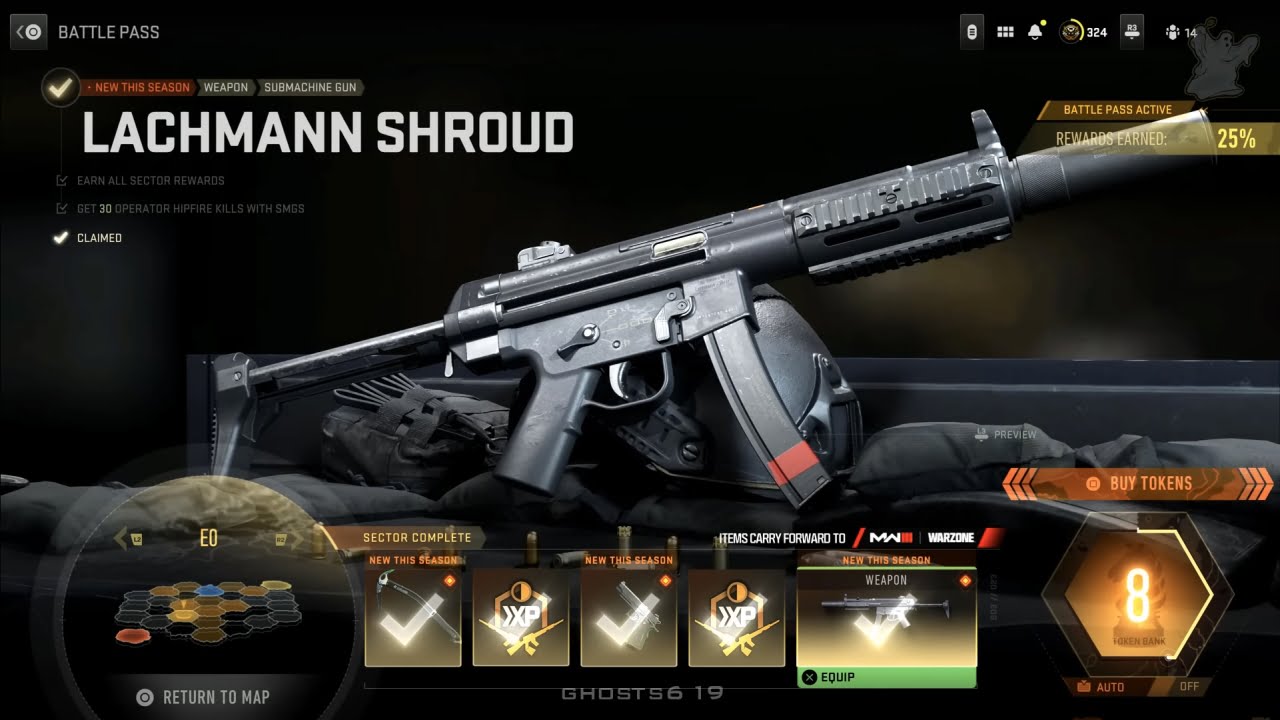 Gaining access to the Lachmann Shroud requires the player to complete all four challenges in the node, including unlocking the Pickaxe and 9mm Daemon. [Source 9] The other two challenges you need to complete before opening the Lachmann Shroud are "Get 3 operator kills without dying: 20 times" and "Get 20 operator longshot kills", which will reward you with a 30-minute double weapon XP token.
Once completed, you'll unlock a new challenge: "Get 30 operator hip-fire kills with Sub Machine Guns." [Source 10]
This challenge requires a few tries but is worth the effort. You just need to kill the operators without aiming down sight.
How Do You Unlock All Season 5 Reloaded Weapons in DMZ?
The Call of Duty franchise includes a feature to extract any weapon from the DMZ. To do so, log into the game with a friend who already has the Pickaxe, 9mm Daemon, and the Lachmann Shroud. Ask him to drop it in the game for you, claim it, and extract the weapon after equipping it. You may even get lucky by looting this gun from an enemy. This DMZ extraction feature works for every weapon game. [Source 11]
Conclusion
You are now equipped with the Season 5 Reloaded weapons, the 9mm Daemon, Lachmann Shroud, and Pickaxe, to enhance your loadout by conquering challenges. Dominate the battlefield with these assets at your disposal. Your path to victory starts here!
FAQs
Can I buy the Season 5 Reloaded weapons from the in-game store?
Currently, no bundles feature any of the weapons of the Season 5 Reloaded. But on September 9, a bundle is set to arrive that will feature the Pickaxe and the 9mm Daemon along with the Lara Croft operator. [Source 12]
Unfortunately, there are no plans for a bundle that includes the Lachmann Shroud currently. It is expected that there will be more bundles arriving this season that might feature this hyped SMG.