Hey Marvel Contest of Champions fans! Get ready to dive into the action as Kabam unveils the highly-anticipated version 41.1 update. It is packed with a treasure trove of new features, characters, and events. In this detailed overview, we'll walk you through the highlights of what's in store for the Battlerealm.
New and Improved Champions
Kabam is treating Summoners to a pair of remarkable champions. First on the list is Gladiator, known as Kallark of Strontia, a cosmic powerhouse revered across the galaxy. Gladiator will storm into the arena on September 14, 2023, armed with an array of awe-inspiring skills, including Blue Shift, Red Shift, and Limit Breaker. Brace yourself for epic showdowns with this cosmic titan.
But the excitement doesn't end there! Iron Man is set for a spectacular makeover in this update, with a sleek new suit, revamped animations, and enhanced abilities. The new and improved Iron Man will make his triumphant return on September 28, 2023. Kabam will seamlessly roll out the remastered edition on September 5, 2023, to ensure a smooth transition for players.
Ascension Feature
Summoners, get ready to elevate your champions with the game-changing Ascension feature. Harness the unique Primordial Dust to empower your 4 and 5-star champions to formidable 6-star champions. This will boost their health and sharpen their combat prowess. The Ascension feature, along with the coveted Primordial Dust, will be available starting September 6, 2023.
Table of Contents
Exciting New Event Quests
Marvel Contest of Champions is known for its epic quests, and version 41.1 does not disappoint. Prepare to immerse yourself in two captivating event quests: "Echoes in Eternity" and "Paragon Gauntlet."In "Echoes in Eternity," Iron Man and Gladiator must unite to thwart the return of Baron Zemo and his sinister ISO-Sphere. It's a race against time to save the Battlerealm from this formidable adversary.
As for the "Paragon Gauntlet" event quest, it presents a unique challenge. This recurring side-quest syncs with the ongoing event quest of the month. Summoners face a daunting task, battling all the bosses from the "Echoes in Eternity" event quest consecutively. But here's the twist: your roster for this challenge will be reduced, putting your skills and strategy to the test.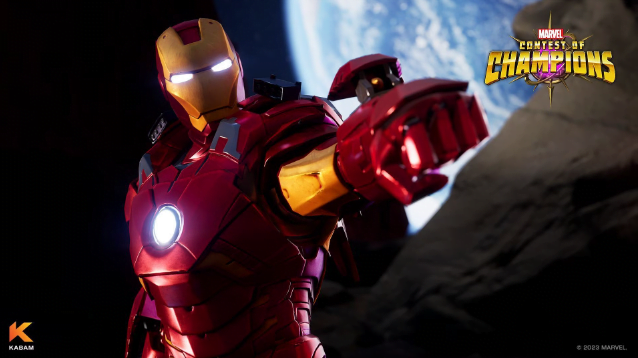 Cap's Enlistment
The "Cap's Enlistment" event revolves around Marvel Contest of Champions' Alliance game modes. Players can team up with their Alliance to tackle solo events, objectives, and Alliance events. Completing these missions unlocks an array of rewards, including the coveted Enlistment Crystal Ticket, Primordial Dust, Loyalty points, and more.
Gladiator's Gauntlet
In the Gladiator's Gauntlet, summoners have the chance to participate in a championship held on the planet Strontia, orchestrated by the enigmatic Grandmaster. The ultimate goal is to conquer all nine tiers and claim the prestigious title of Gladiator. Are you up for the challenge?
Other Enhancements
In addition to the new characters and quests, all 4 and 5-star champions are also getting a significant boost in battles thanks to the Ascension feature. This enhancement will make your champions more powerful and durable in battle. Stay tuned for more details from Kabam about this exciting addition.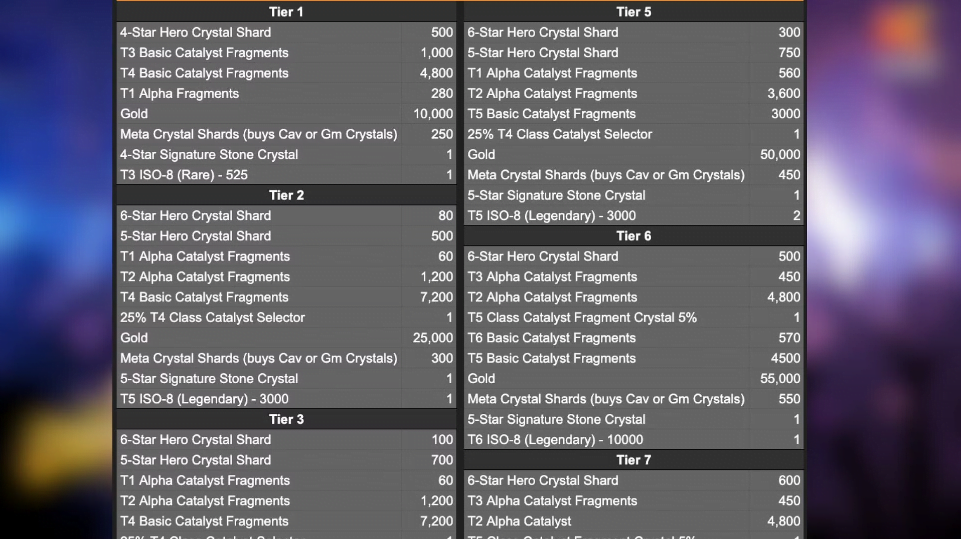 Ant-Man (Future version) and Cassie Lang will also be balanced to ensure a fair and engaging gaming experience. Players can also look forward to the permanent addition of the Legendary Incursion events to the Incursion mode.
This monumental update promises to revolutionize the Marvel Contest of Champions experience with new characters, gripping quests, and the game-altering Ascension feature. Stay tuned for more details and get ready to play when version 41.1 arrives. Assemble your dream team of champions and rise to the challenge to save the Battlerealm from impending threats!