In the upcoming season 5 of Modern Warfare 2, six new weapons, including the hyped M13C, are launched. Fans expect the M13C to be a perfect assault rifle because of the peak performance of its predecessor gun, M13B.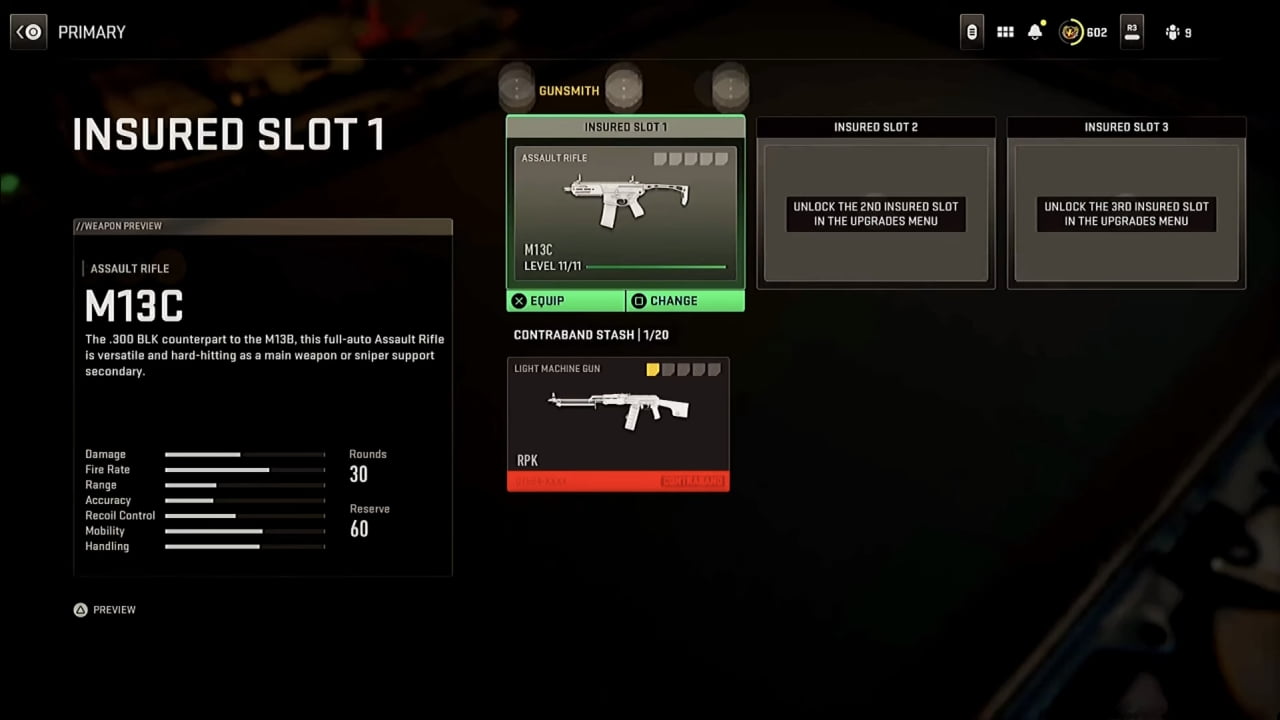 This full-auto assault rifle features .300 BLK rounds and has a 30-round magazine size, which can be upgraded to 60 with attachments. It is best for close-quarters combat and can be used as a primary weapon or a secondary sniper support. Getting your hands on this gun can change your playstyle. So let's get into it.
How to Unlock M13C?
The M13C is rewarded for playing the "Shadow Siege" event that is a part of the reveal of the upcoming Modern Warfare 3.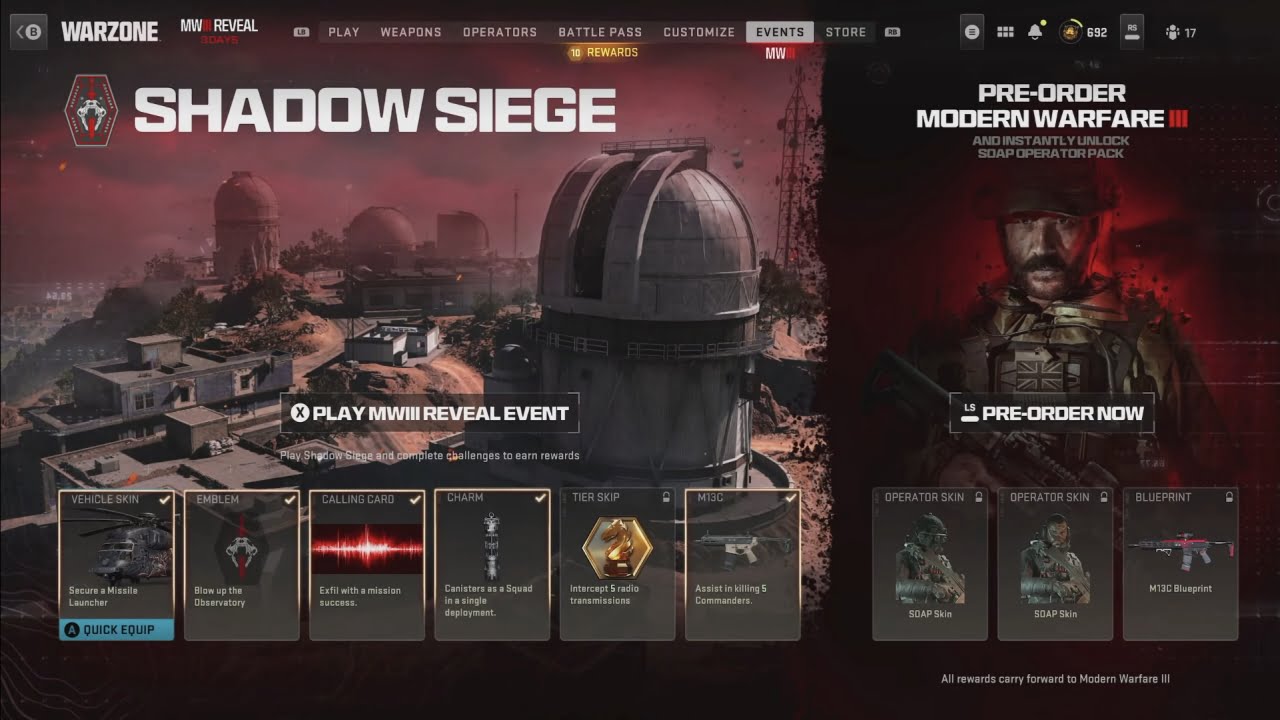 This event has multiple challenges, and one of them awards you with this gun. To complete this challenge, you must assist in killing five commanders, including Juggernauts, Boss Choppers, and Wheelsons. To do this, you must destroy the bunker underneath the Zaya Observatory and then extract 45 chemical canisters to load them in the helicopter for extraction. You should pair up with a team and use a rocket launcher to target any chopper to increase your chances of emerging victorious.
Moreover, if the reveal event captivates you to pre-order the game Modern Warfare 3, you're in for a treat, as you will also get a blueprint variant of the M13C
How to Unlock M13C After the Shadow Siege Event Is Over?
If you missed the event for any reason, you can still get the M13C by extracting it from DMZ. To do this, enter the free-to-play game mode with someone who is already equipped with the gun and ask them to drop it for you, or find it among the enemy's drops. Once you are equipped with the gun, go to an exfil point and extract on the evac helo. This is how you can unlock the gun for now, and you are free to play with it however you please.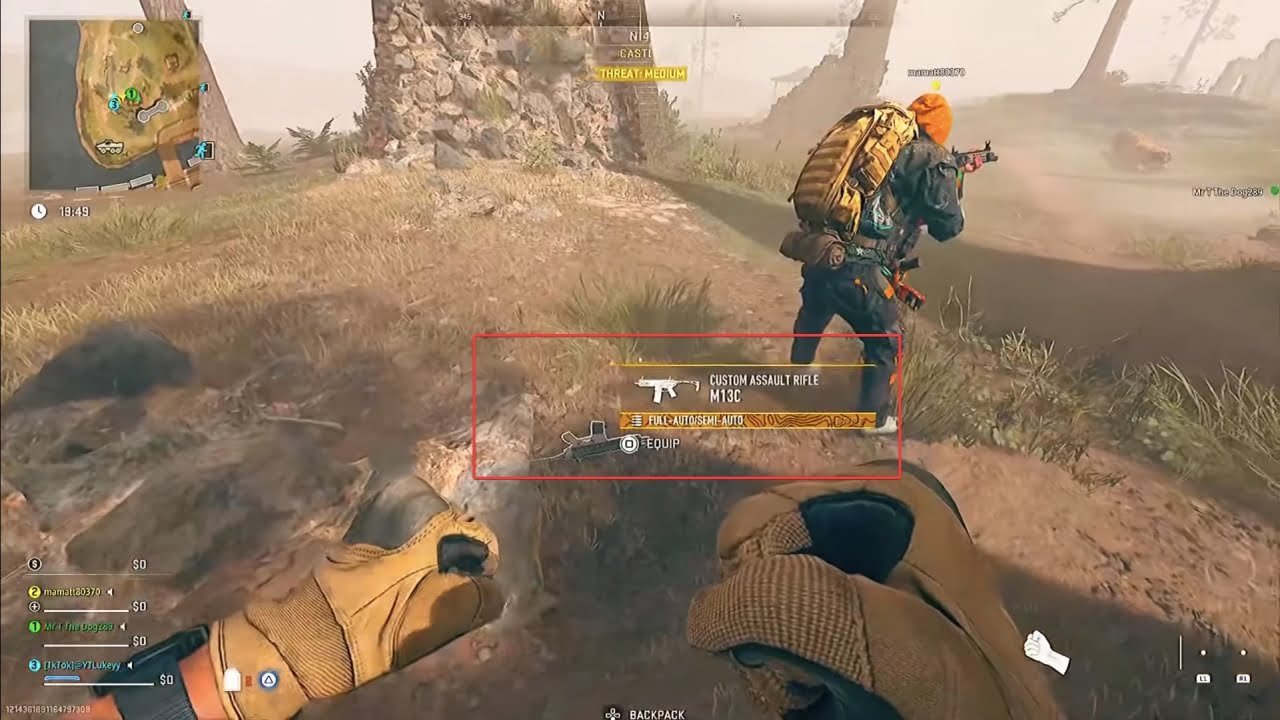 What Is the Best Build for M13C?
Build for Medium-Range Combat
Muzzle: Harbinger D20 (for recoil control and mitigating the bullet sounds)
Underbarrel: FTAC Ripper 56 (for aiming idle stability, controlling recoil, and hip fire accuracy)
Barrel: 10" Bruen FCT-6 (for hip-fire accuracy and increased damage range and bullet velocity)
Optic: Aim OP-V4 (for precise aim)
Magazine: 60 Round Mag (for an increased amount of bullets fired)
This build focuses on controlling the recoil.
Build for Long-Range Combat
Optic: Aim OP-V4 (For precise tracking)
Underbarrel: FTAC Ripper 56 (For increased aiming idle stability and hip fire accuracy with controlled recoil)
Magazine: 45 Round Mag (For better ammo, as the 60-round magazine can slow you down)
Barrel: 14″ Bruen Echelon (For better hip fire accuracy and better recoil control. It increases damage range and bullet velocity as well)
Muzzle: Sakin Tread-40 (For vertical and horizontal recoil control
This build focuses on reducing the recoil while increasing the damage range.
Conclusion
With this guide, embrace the M13C swiftly by adhering to these guidelines, and unleash your shooting skills to assert absolute dominance on the battlefield.
FAQs
What is the best perk package with M13C?
You can use "Double Time & Scavenger" as your base perks, enhancing mobility and keeping a high ammo reserve. Use "Fast Hands" as a bonus perk, which will reduce your reload time, and "Quick Fix" as an ultimate perk, which will keep your health high.
What is the best secondary weapon to pair with the M13C?
As suggested by Activision, the gun M13C goes best with any weapon from the sniper rifle category, like the Victus XMR and the MCPR-300.