Lost Ark has many islands, but none are as calm as Whispering Islet; it is a place of wonders where many different Animals and Totoikis live together in harmony. Apparently, they await us to wake Nineveh from her slumber after the chain war.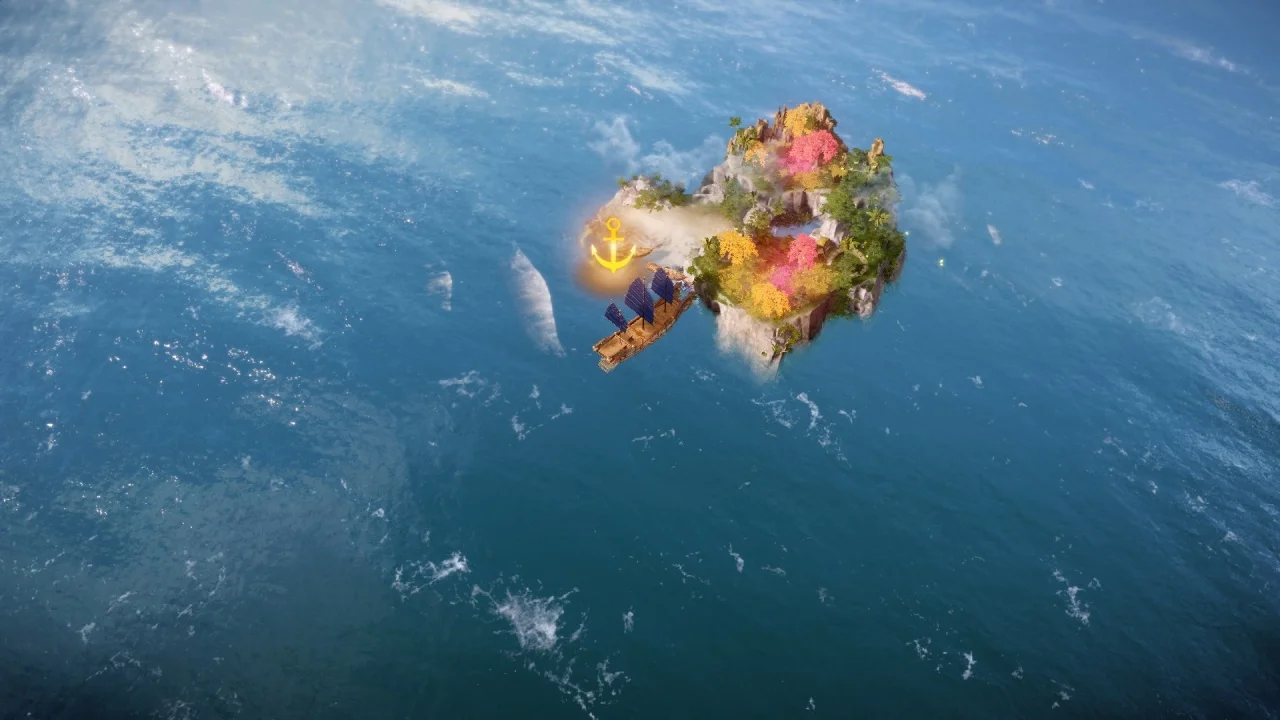 Whispering Islet Island Location
Whispering Islet is located in the Whispering Seas, right next to the western coast of Rethramis. Considering their no port on the western side of Rethramis, the quickest way to reach Whispering Islet is to start sailing from Punika, which has the nearest port to this Islet.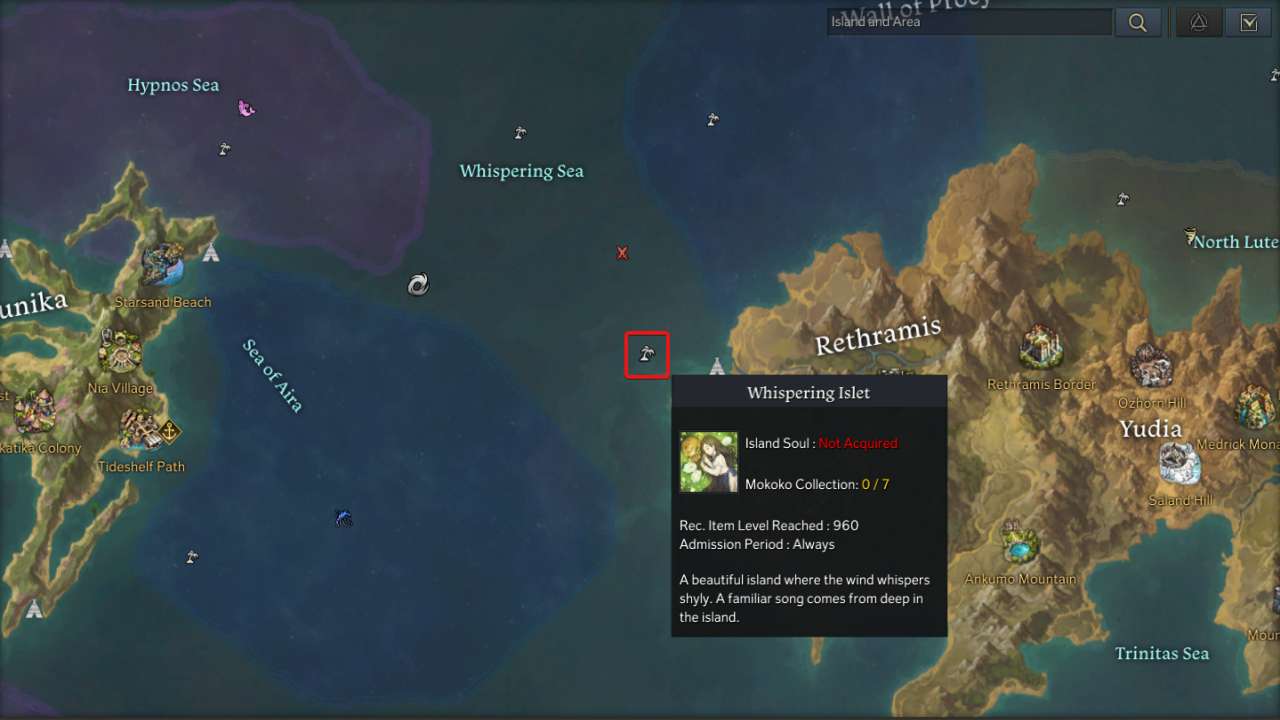 Requirements
Although there is no fighting in Whispering Islet, you are still recommended to have an Item level of 960, according to the information in-game.
It is recommended to accept Queen Ealyn's quest, 'In Search of the Gate of Paradise,' which she gives after we receive her Ship as a gift. The quest is about traveling to Whispering Islet to discover the melodies Queen can hear coming from that Islet.
Heart's Melody is required for the main quests of the islet, and Forest Minuet will be required to open a secret location to obtain a Mokoko Seed.
How to Get Whispering Islet Soul?
You must be wondering that after completing all the quests on this island, you still didn't receive the Island's token, well now the real struggle begins. Obtaining this Island Soul requires reaching "Trusted" Rapport Stage with Nineveh. You must have 180 Wisdom, 180 Courage, 180 Charisma, and 180 Kindness to start the rapport with her.
Achieving a Trusted level requires 102,200 rapport experience; if you don't use rapport gifts and only want to increase rapport through daily songs and emotes, reaching it can take up to 80 long days. Relic Gifts are the fastest way to reach a Trusted rapport as they give 10000 points; only 10 would be enough for you to unlock it and grab the Island token.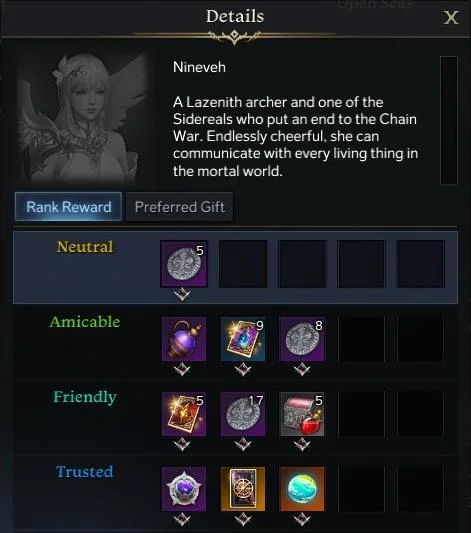 Rewards
These are the major rewards received after having Trusted Rapport Level with Nineveh.
Whispering Islet Token
14th Giant's Heart
Stat Increase Potion
Nineveh Card
Whispering Islet Quests
Whispering Voice
Upon our arrival in Whispering Islet, the first NPC is the bard we met earlier in the game 'Allegro.' He requests us to follow the sound and go where our heart leads. Moving down the path, you find another NPC, 'Yom The Squirrel,' who suspects you as a threat and runs away. Soon after, we will find the hidden path to travel to the island's depths. Continue exploring, and you will find a place of Totoikis, sing Heart's Melody in the circle, and make Totoiki come out of their stone forms; that will be it for your quest.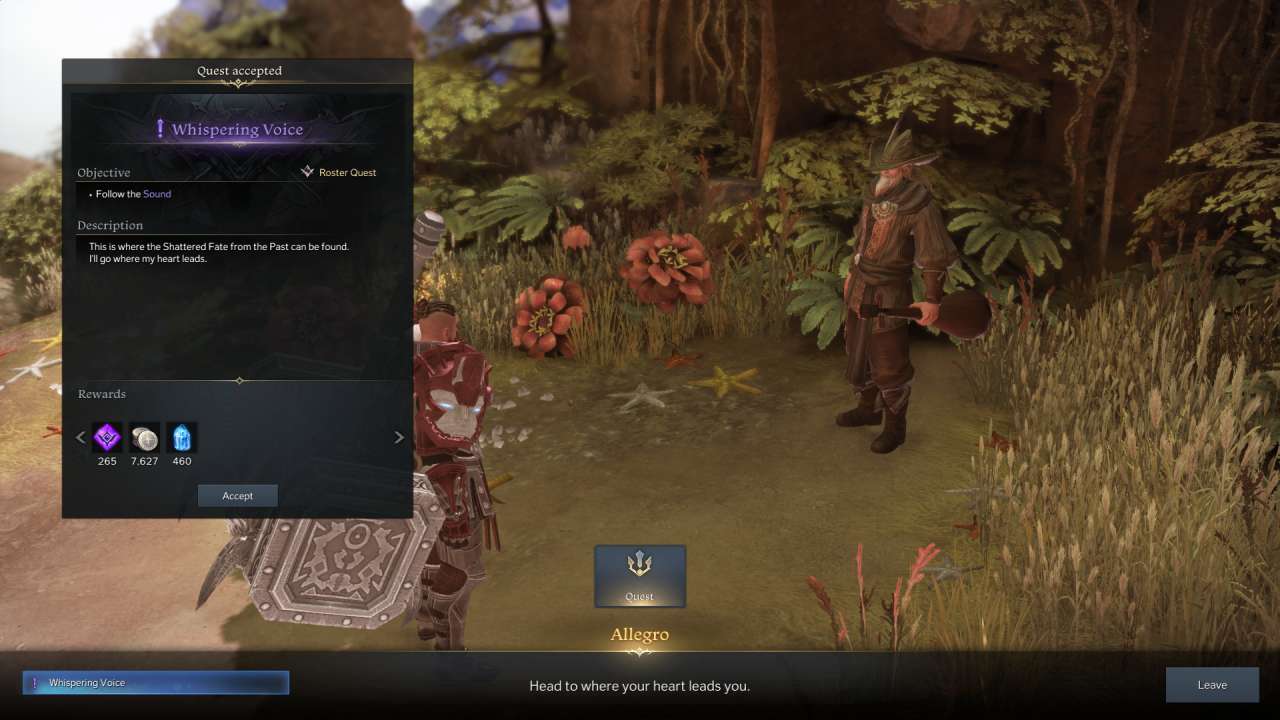 To The Sound
Totoikis then consider you a friend and call you a 'Destined One.' Follow them into an even deeper place on the island, and below, you will find more creatures singing melodies; keep moving down the path, and they will open a door for you. Transverse through that door, and eventually, you will discover a nameless sleeping girl, 'Nineveh.' Wake her up by playing Heart's Melody; She will tell you about her deep sleep and then ask you to follow her where she hears a melody. Move to the island's western side and interact with her to conclude this quest.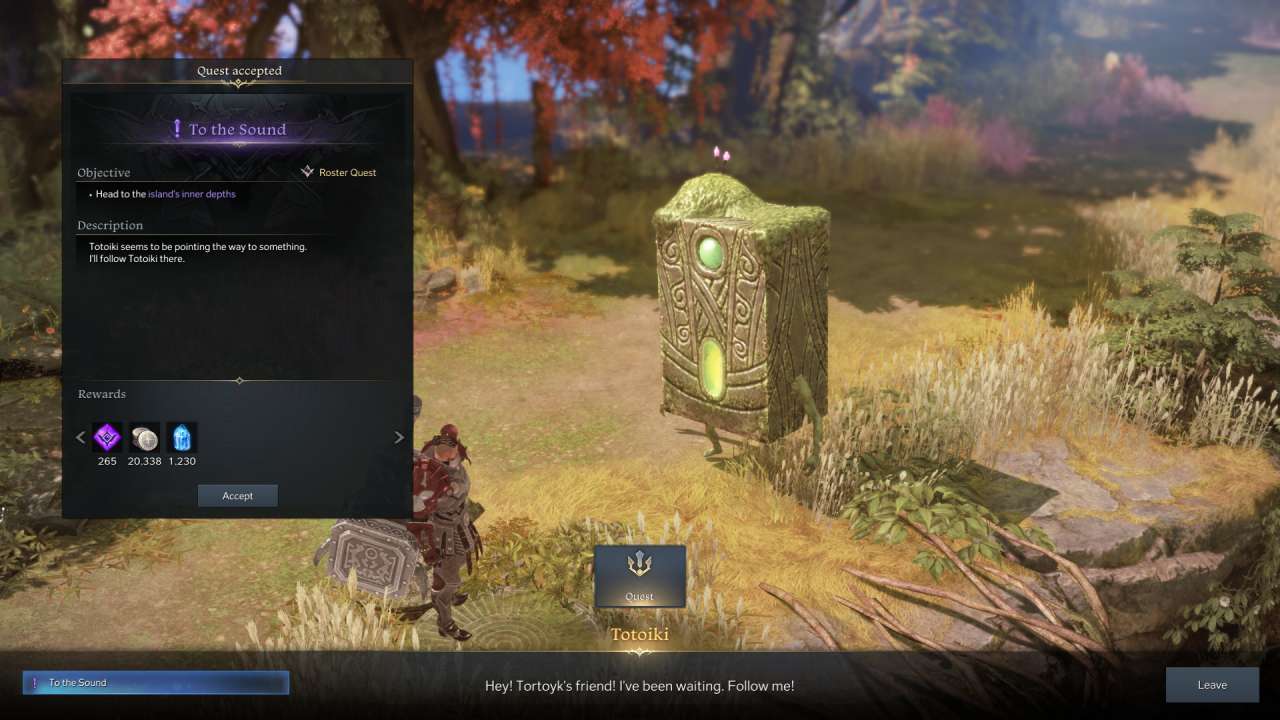 Start of our Story
The last main quest of this island is given by the bard 'Allegro,' and it is pretty straightforward. After talking with him, go to the Totoikis standing near, and they will teleport you directly near where Nineveh is located. Talk to Nineveh to conclude this quest. You must complete this quest to unlock Nineveh Rapport.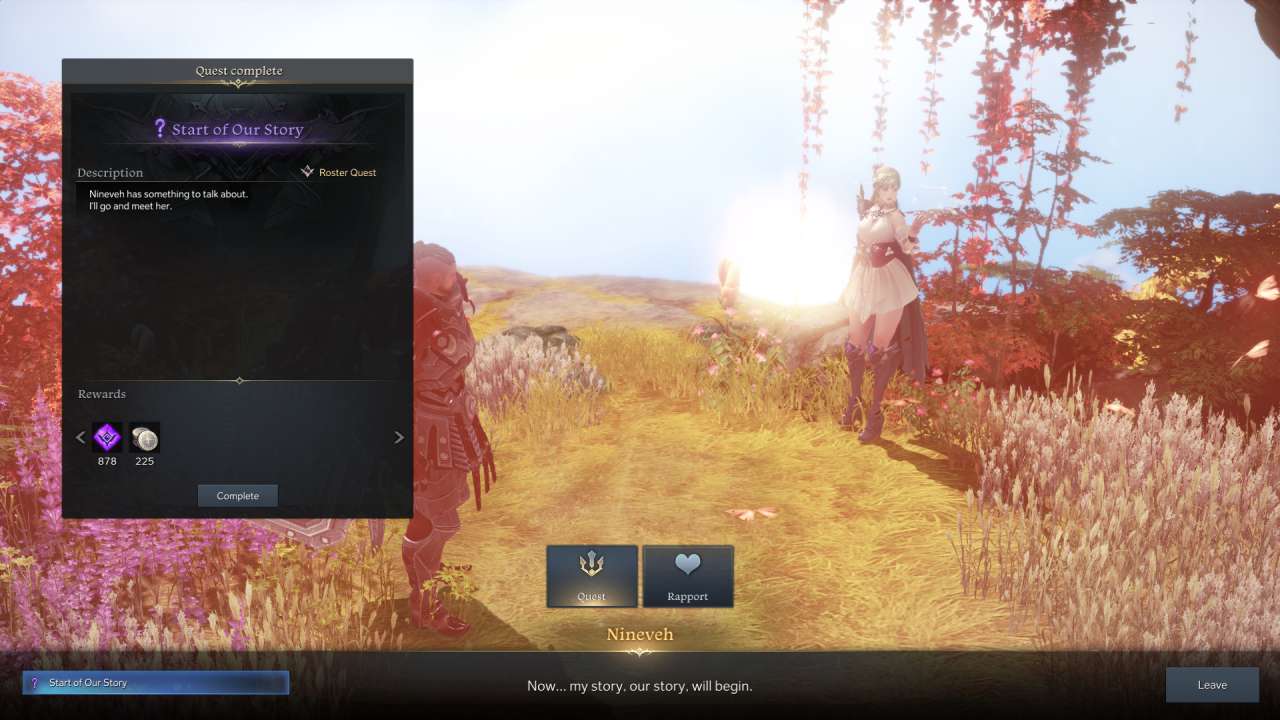 Whispering Islet Side Quests
The New Us
There is only one side quest here given to you by Yom the Squirrel; he requests you to check out Rumi because he couldn't find her. You find Rumi just near that place, and she is sad because of Sapiano. Sapiano the Fox is also situated nearby; ask him about the situation, and he will give you an apology letter and food to deliver to Rumi. After delivering, the quest will be completed.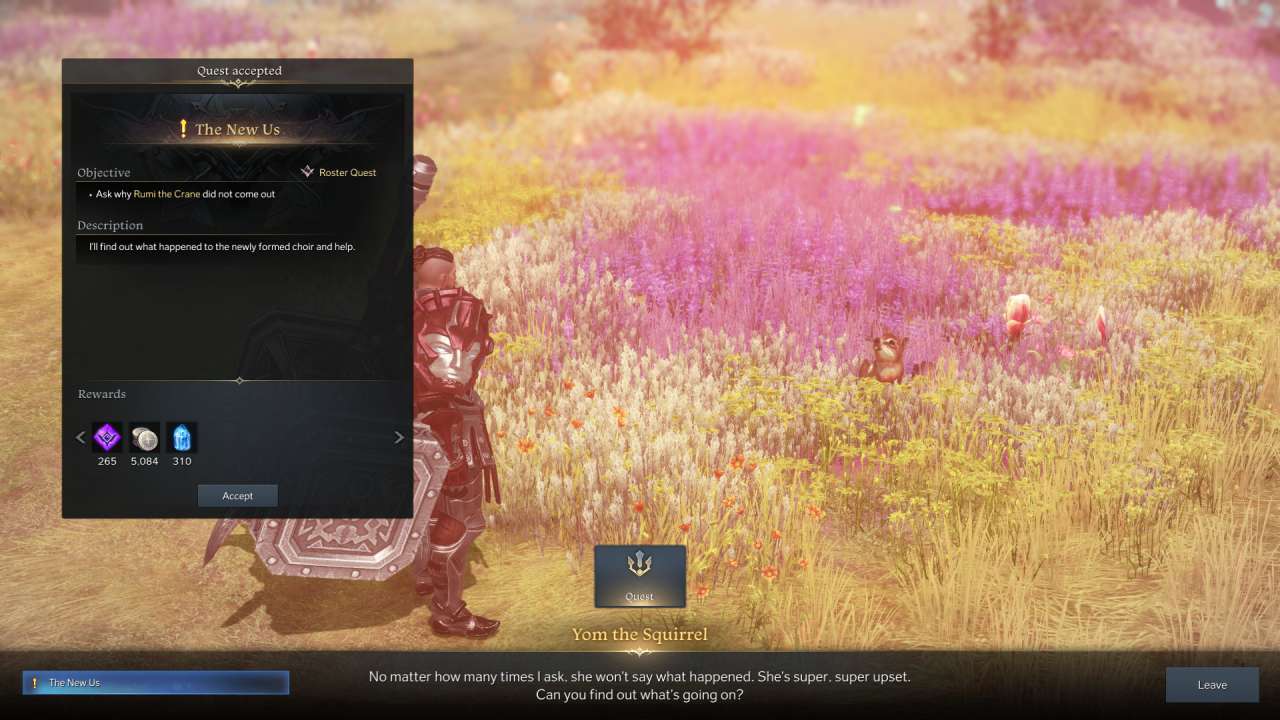 Una's Task – Choir Teacher
Only one Una task can be found in Whispering Island. The simple objective of this task is to play the mentioned song in the orange circle near the animals. After hearing that specific tune, the animals will repeat it to you.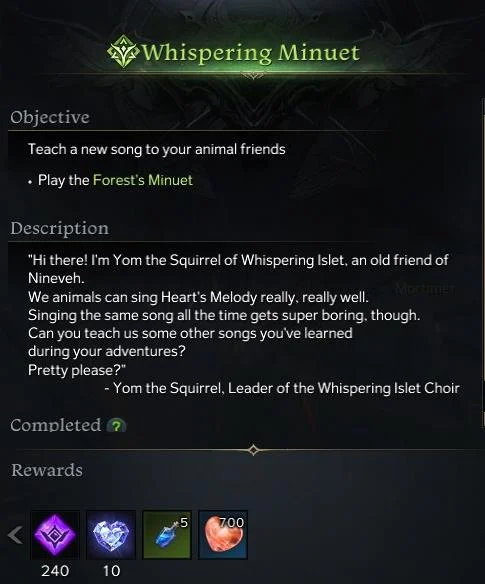 Note: Each tier requires different songs, and the process is the same for all.
Whispering Minuet – Tier One: Forest Minuet must be played to complete this quest. Rewards you with Silver x17,000.
Whispering Resonance – Tier Two: Song Of Resonance must be played to complete this quest. Rewards you with Vitality Increase Potion, Yom Card, and Silver x25,000.
Whispering Harmony – Tier Three: Heavenly Harmony must be played to complete this quest. Rewards you with Skill Point Potion, Sapiano Card, and Silver x42,000. Receiving Skill points after the end game (Level 50) is difficult, so if you find them anywhere, try to claim them.
Mokoko Seeds Locations
Finding Mokoko Seeds in Whispering Islet can be a bit challenging because some are hidden in the map's invisible area. We discovered all the locations for Mokoko Seeds, so you don't have to struggle.