Death's Hold, as the name suggests, the island is full of suffering and death. Swords used in battles here stand like tombstones for the fallen. It is one of the few islands with a PvP deathmatch-type quest and its own currency, Foul Sculpture.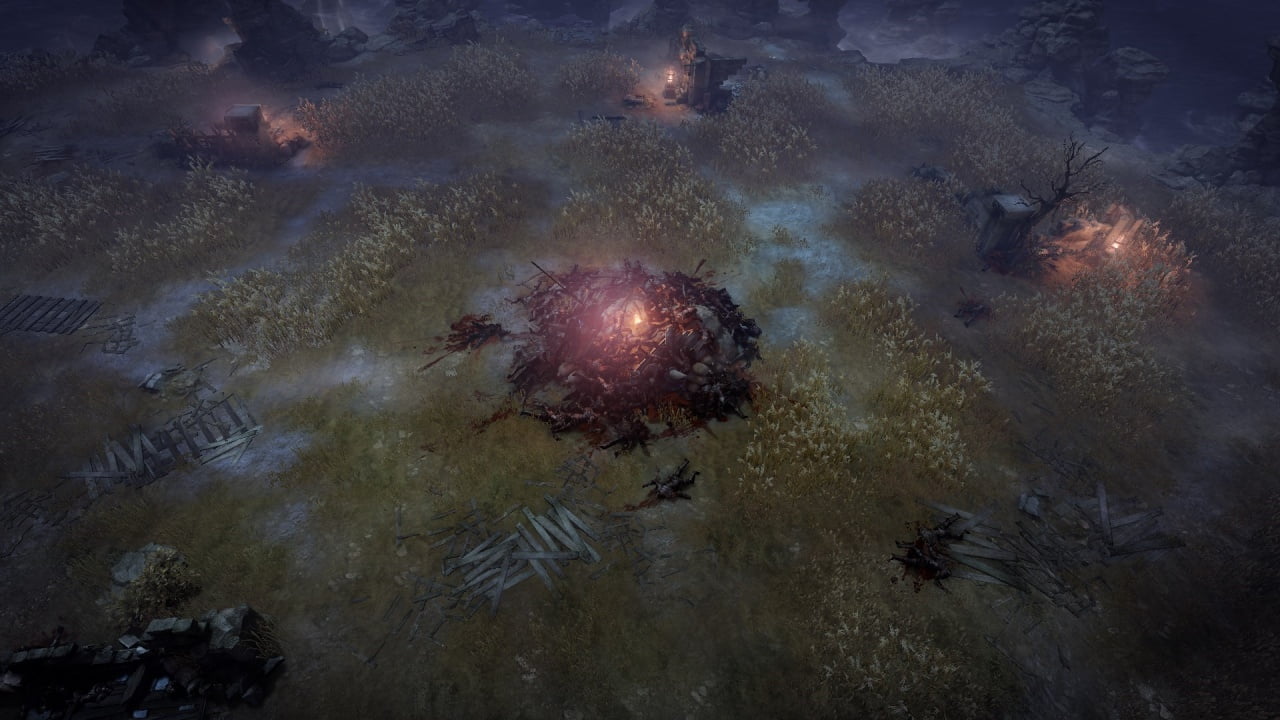 Where is Death's Hold Island Located?
Death's Hold Island is located within the Sea of Gienah, just a short distance from North Vern's Port Krona. However, you cannot enter here whenever you want; it has its own specific schedule, which differs in every region. We recommend you check the in-game Alarm Clock or hover the cursor over the island in World Map to know the exact timings in your region.
PvP: Enabled after the first quest.
Admission Period: The schedule is provided in-game.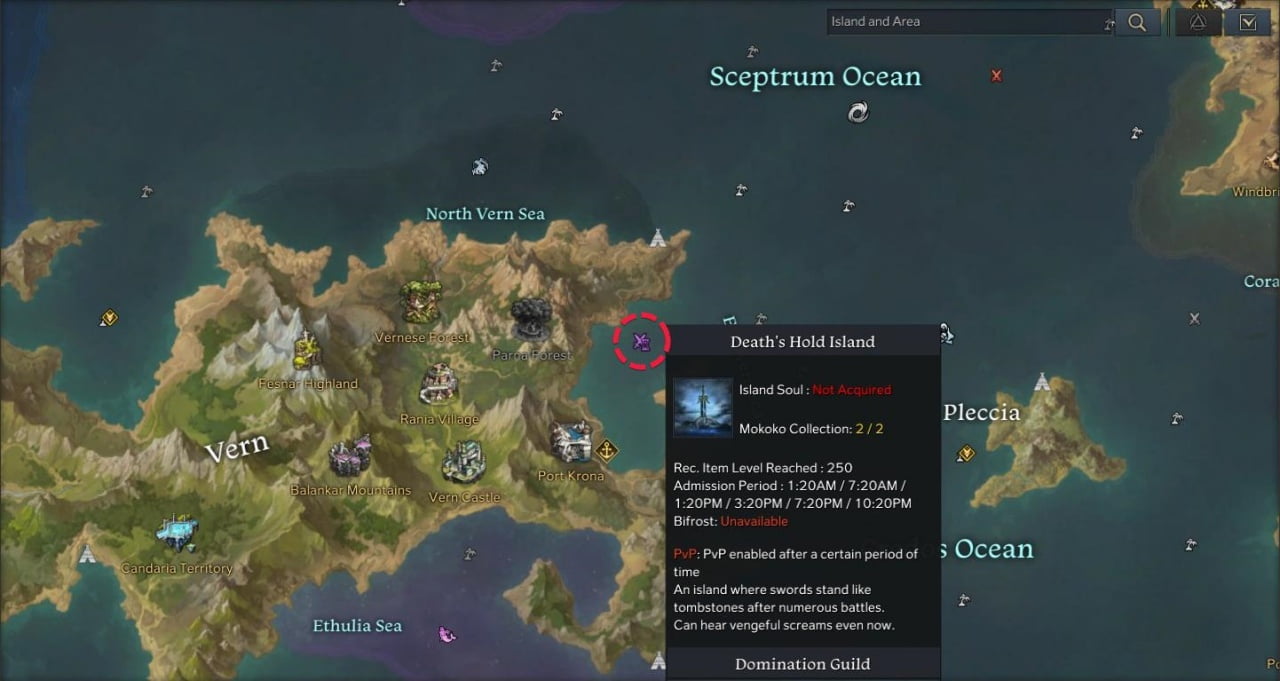 Requirements
You must have equipped the Cursed title in order to start A Distorted Wish quest. This title can be obtained after completing the quest Putting the Fallen Knights to Rest in Feiton.
Best equipment possible to fight against other players.
How to Acquire Death's Hold Island Soul/Token?
Acquiring Death's Hold Island Soul requires lots of daily grinding. You have to farm Foul Sculpture x60 to purchase the Secret Map from The Earthbound merchant, and that Map leads to a secret dungeon within the island. Fortunately, there is no fighting in that dungeon other than a small cinematic. Watch or skip it to claim the Island Soul.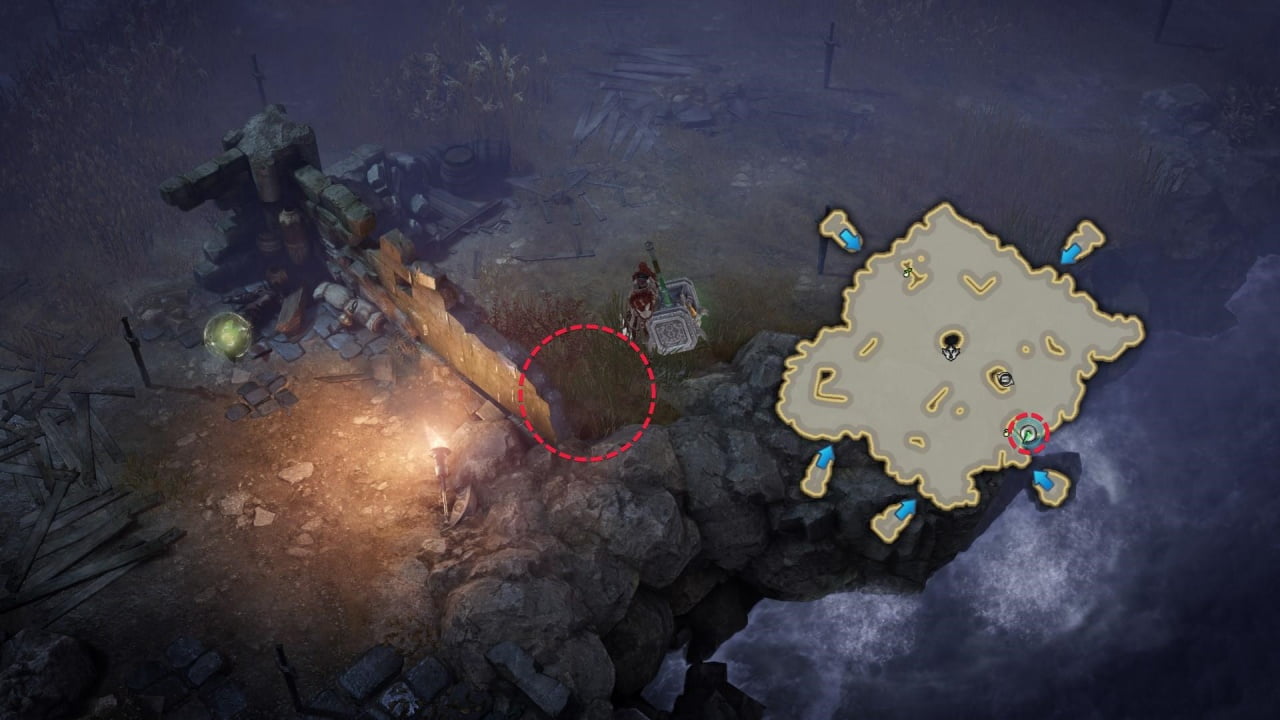 Note: You can accumulate Foul Sculpture x60 if you complete the hidden quest and get any position in the first 15 entries. 1st position will boost the process, but only a little, as it only rewards with one extra Foul Sculpture.
Death's Hold Island PvP Co-op Quests
There are two cooperative and one hidden side quest on this island. The first co-op quest starts three minutes after the first player enters.
A Ghostly Night
This quest starts automatically and requires you to collect 100 Swords of the nameless dead. It will take no time to complete with other players helping.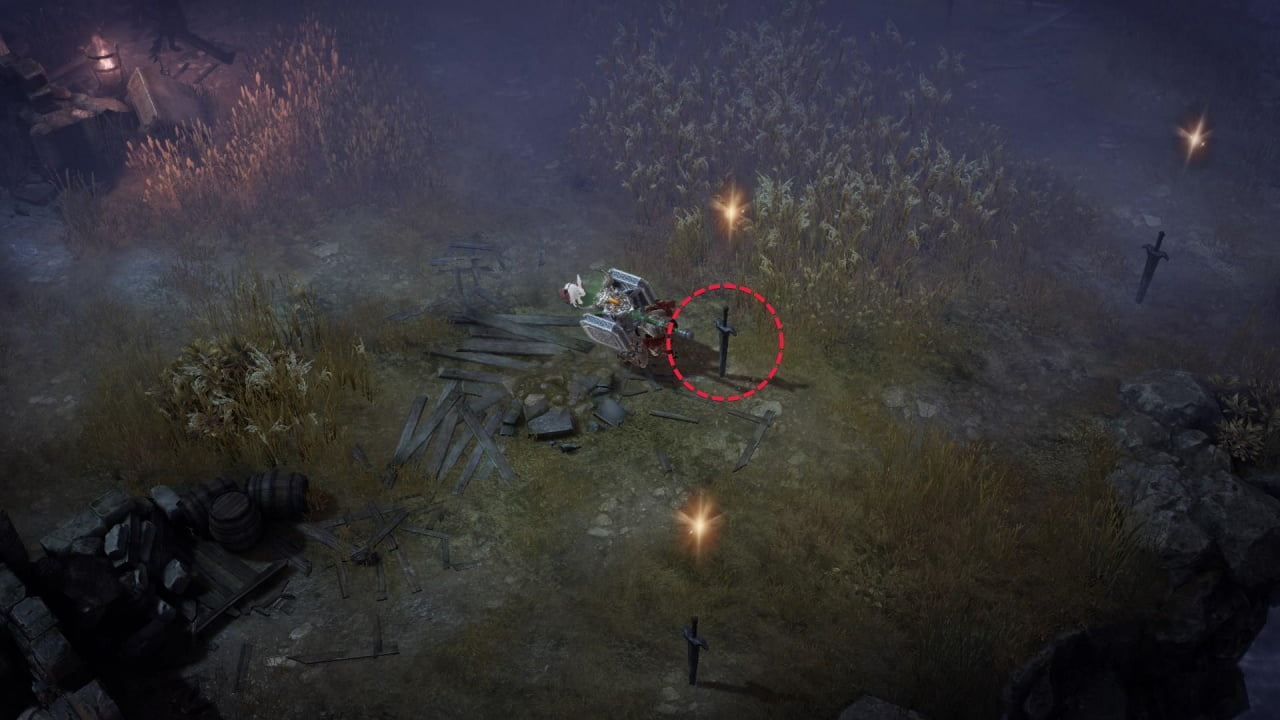 A Bloody Sea
After completing the last quest, there will be a short interval. Take your position in the meantime, as hell breaks loose right after this PvP cooperative quest begins. The objective is to slaughter 1800 living creatures (other players) around you. Rewards for this quest vary with the position you obtain.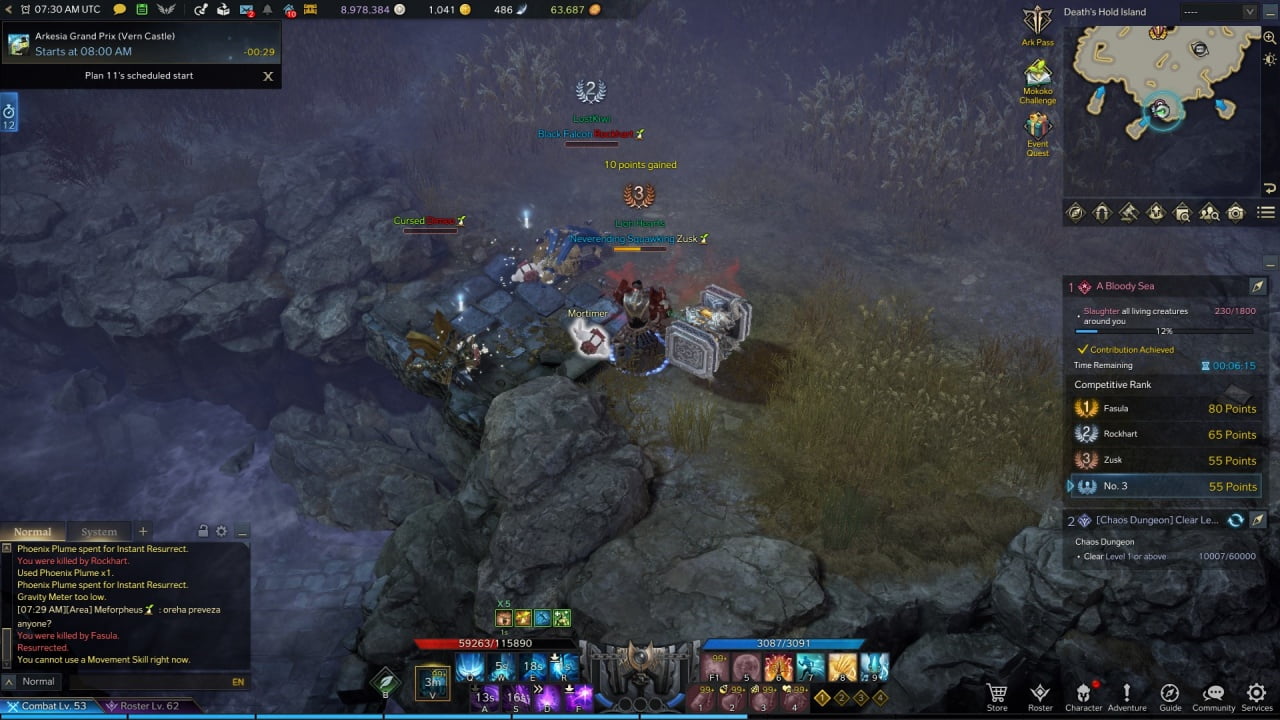 Note: We recommend not using Phoenix Plumes for instant respawn, as you only have to travel a short distance to rejoin the battlefield.
1st Place: Foul Sculpture x5 and Silver x15,000
2nd Place: Foul Sculpture x4 and Silver x12,500.
3rd Place: Foul Sculpture x4 and Silver x10,000.
Participation Only: Foul Sculpture x3 and Silver x5,000.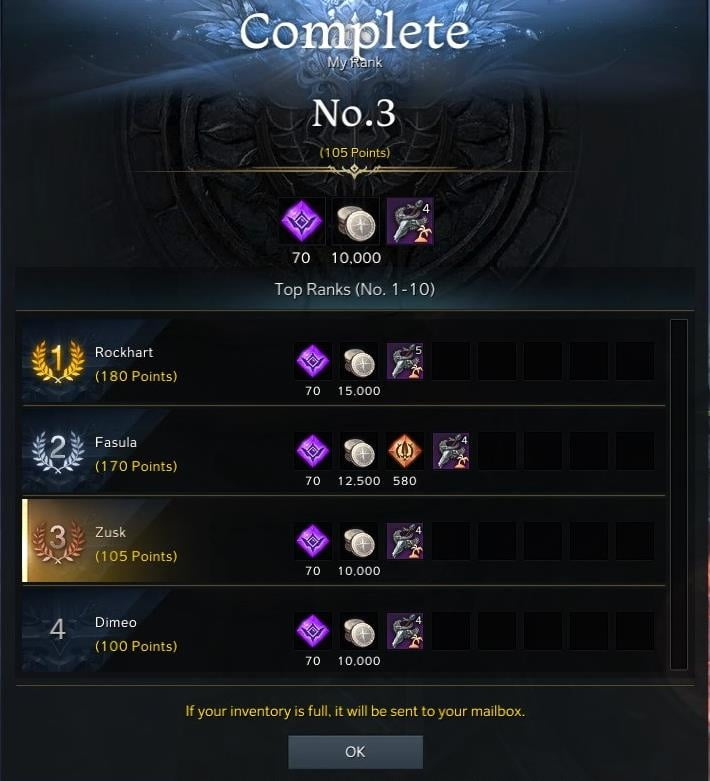 Death's Hold Island Side Quest
A Distorted Wish
Equip the title 'Cursed' and interact with one of the books lying on the island; doing so will make the quest appear on NPC Earthbound. Accept the quest, go to Rania Village, and talk to different NPCs while completing their short tasks. Once you find Reynar's trail, collect his Sword, pray for his Soul, and to finish this quest. Rewards include:
Foul Sculpture x15
Silver x1,000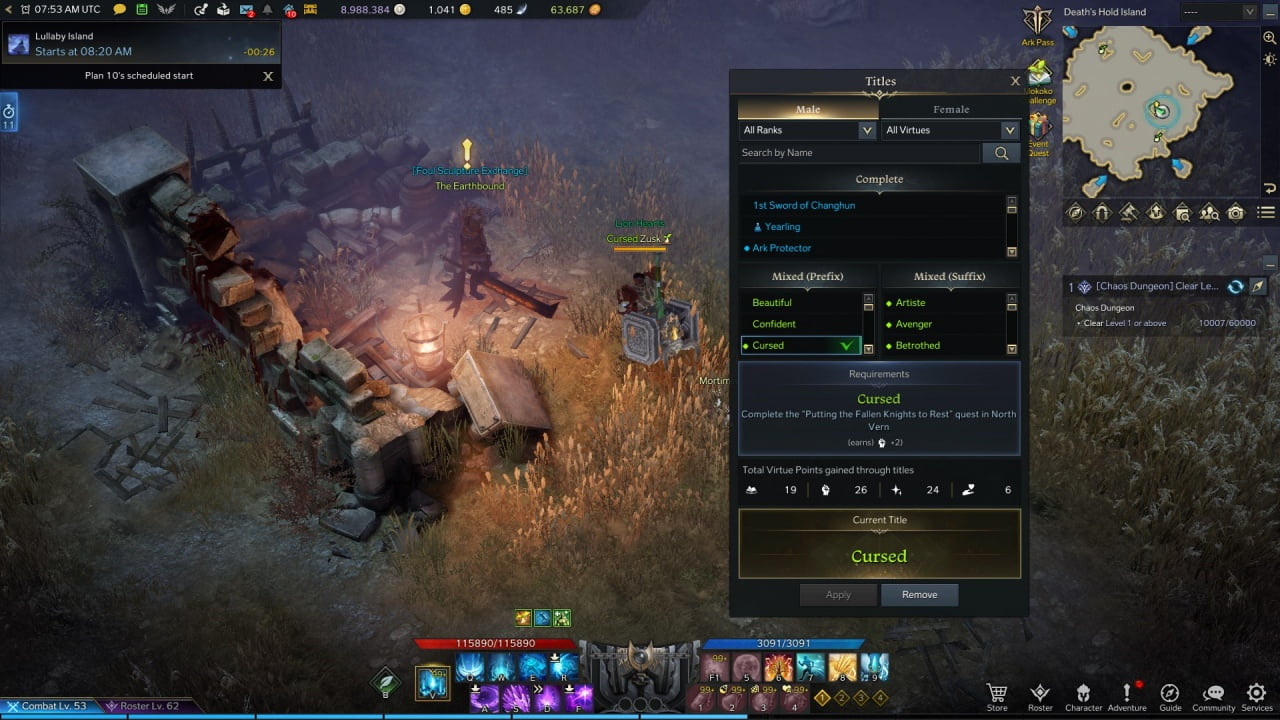 The Earthbound [Foul Sculpture Exchange]
| Item Sold | Limit | Item Cost |
| --- | --- | --- |
| Secret Map | | Foul Sculpture x60 |
| Crew Application Form: Eungwang | | Foul Sculpture x15 |
| Epic Rapport Chest | | Foul Sculpture x5 |
| Sail Glyph: Uniqueness | | Foul Sculpture x50 |
| Uncommon Battle Engraving Recipe Selection Pouch | Weekly Limit 5/5 | Foul Sculpture x2 |
| Rare Battle Engraving Recipe Selection Pouch | Weekly Limit 2/2 | Foul Sculpture x5 |
Death's Hold Island Mokoko Seeds Locations
There are only two Mokoko Seeds on Death's Hold Island which are relatively easy to find but try to collect them before or after the event.