Andrius, also known as Lupus Boreas, The Dominator of Wolves is a terrifying Weekly Boss in Genshin Impact. He was a noble soul who chose to let his physical body die to stay behind in his spiritual form and watch over Mondstadt, becoming one of the Four Winds tasked with protecting the nation.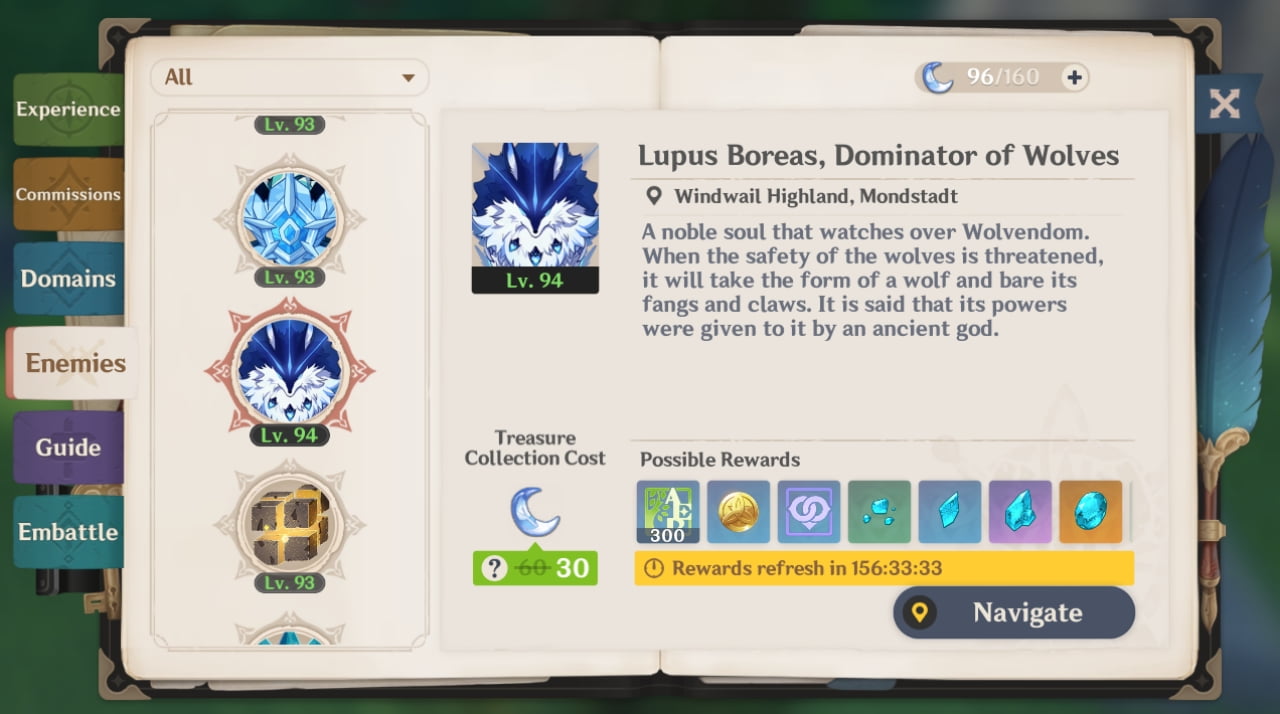 How to unlock and find Andrius?
You must complete Act I of Razor's Story Quest, The Meaning of Lupical, which will unlock the "Wolf of the North Challenge" on your map.
The boss is located in the middle of a colosseum-like arena in Wolvendom, Mondstadt. Since this fight doesn't occur in a Trounce Domain, there is no direct teleport to it. The fastest route is using the Domain North of the arena, "Cecelia Garden." If you don't have this domain unlocked, you may use the teleport waypoint East of the arena and follow the road.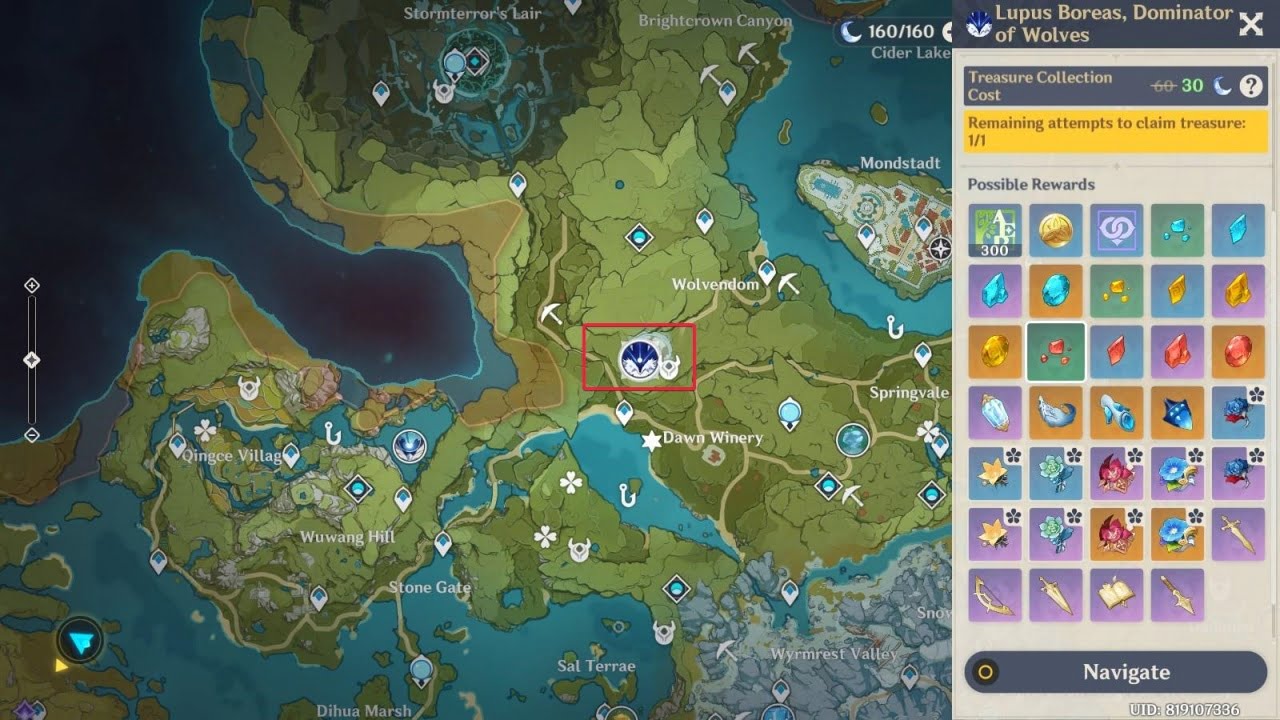 Best Characters for Repeated Runs
Andrius himself uses two elements, which are Cryo and Anemo. This makes him immune to both of them, so using characters like Xiao or Ayaka will significantly disadvantage you. Here is a list of teams that would be useful:
Hu Tao
Hu Tao
Xingqiu/Yelan
Zhongli/Diona
Kazuha/Sucrose/Mona
Sunfire Jean
Jean
Xiangling
Bennet
Zhongli/Diona
Raiden National
Raiden Shogun
Xiangling
Xingqiu/Kazuha/Sucrose
Bennet
Yoimiya
Yoimiya
Xingqiu
Bennet
Zhongli/Diona
Free-to-Play Team 1
Chongyun
Xiangling
Xingqiu
Bennet
Free-to-Play Team 2
Xiangling
Noelle
Barbara
Amber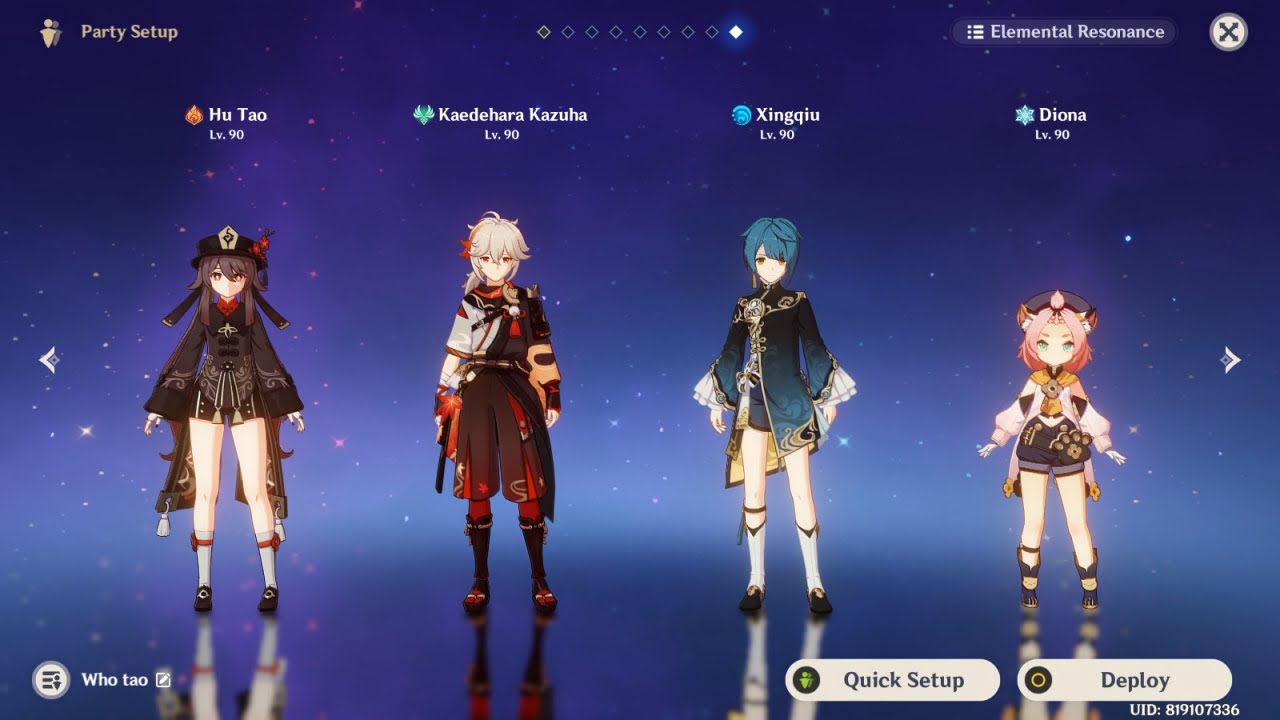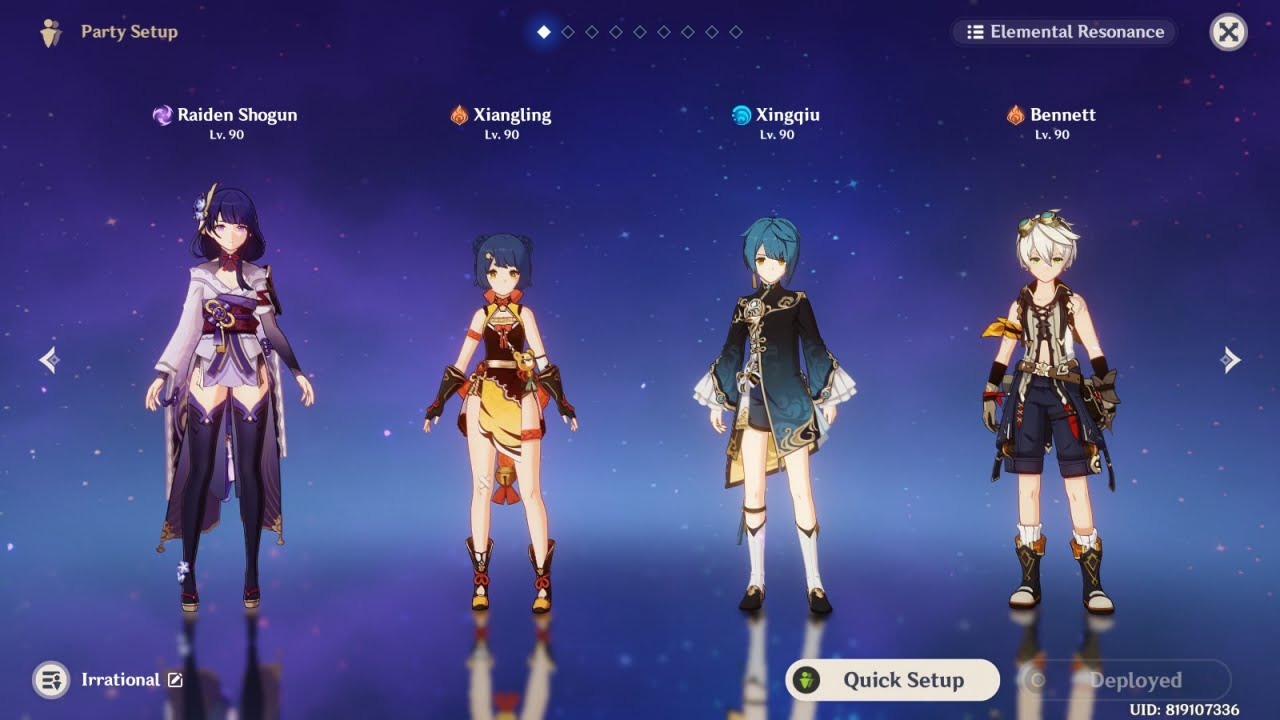 Andrius Statistics
| Element | Resistance |
| --- | --- |
| Physical | 10% |
| Anemo | Immune |
| Hydro | 10% |
| Dendro | 10% |
| Cryo | Immune |
| Pyro | 10% |
| Geo | 10% |
Attack, Health, and Defence
The ATK, HP, and DEF values of Lupus Boreas vary according to the Boss Level or the World Level. Its ATK/ HP/ DEF range from 183 – 17,728/ 1,313 – 661,772/ 505 – 1,000.
Note: The above stats may vary further when in Co-op mode or a Domain.
How to beat Andrius Easily?
There is no particular way to defeat Andrius, just avoid Cryo and Anemo attacks and dump everything on him when you get the chance. Remember that the boss is immune to Anemo and Cryo, so don't use DPS characters of those two elements. Keep your focus on counter-attacking, as the boss always takes a long pause after utilizing his attacks.
What are the Abilities and Attacks of Andrius?
Andrius uses only two elements to attack, which he is also infused with, Cryo and Anemo. Being a Wolf, he possesses great agility and moving speed that makes his attack faster too, whether it is of any range.
Note: Most of the Attack names are unofficial.
Phase 1
Cryo Leap
The boss jumps into the air and leaps toward an ice circle that appears on the ground underneath the player dealing 83.3% ATK as Cryo DMG. It cannot be dodged using dash I-frames.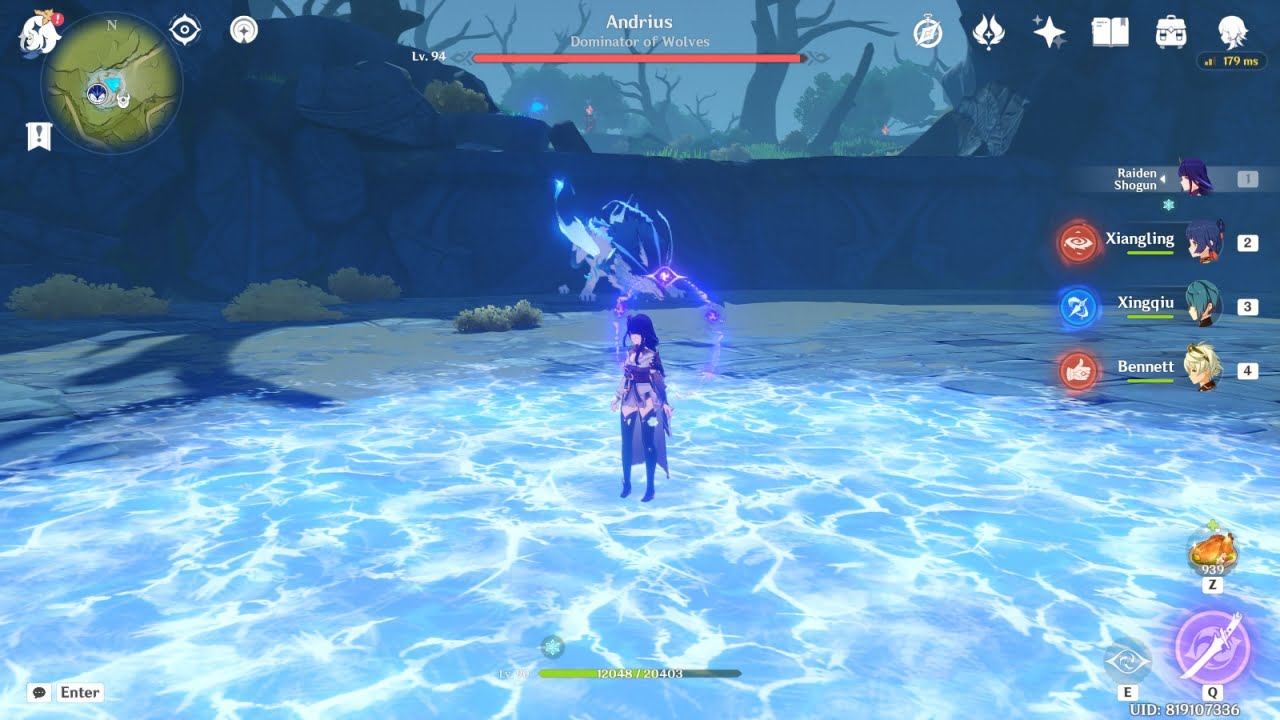 Wolf Charge
Charges momentarily and then quickly dash toward the player, dealing 100% ATK as Cryo DMG. As it dashes, it leaves a Cryo trail behind it.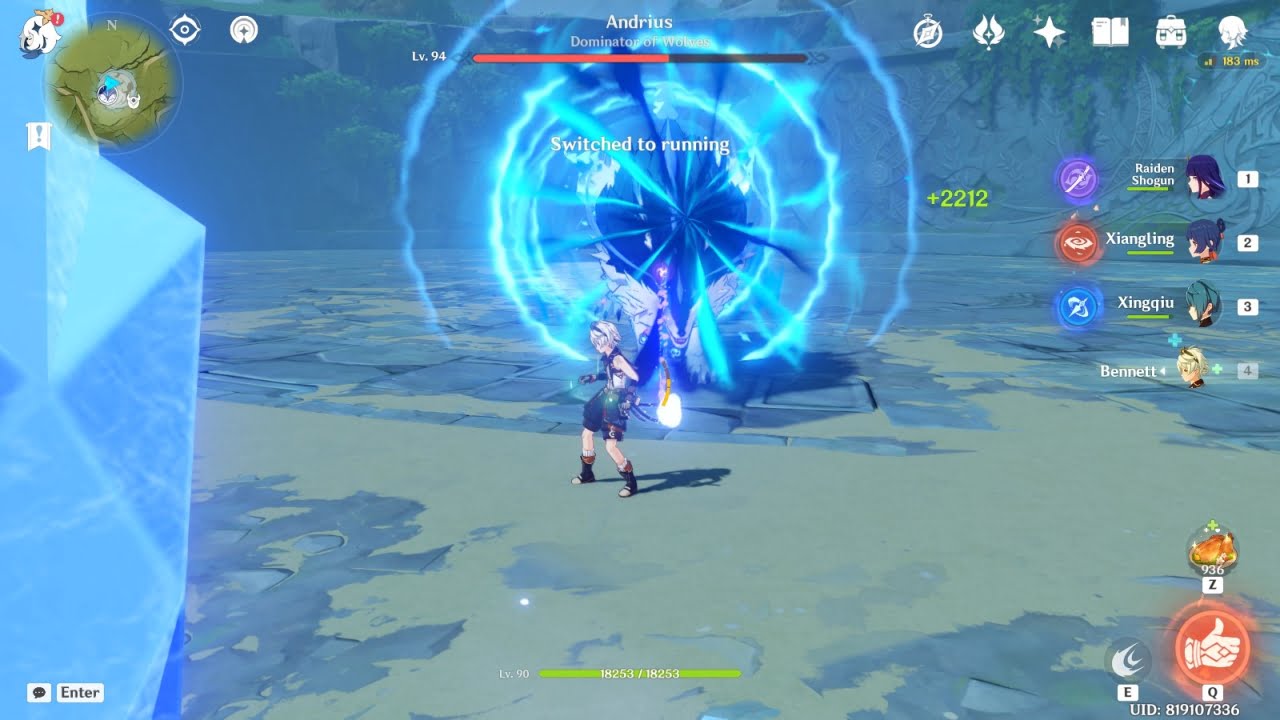 Wolf Slash (Cryo)
Raises his front right leg, charges, and slashes toward the player dealing 53.3% ATK as Cryo DMG.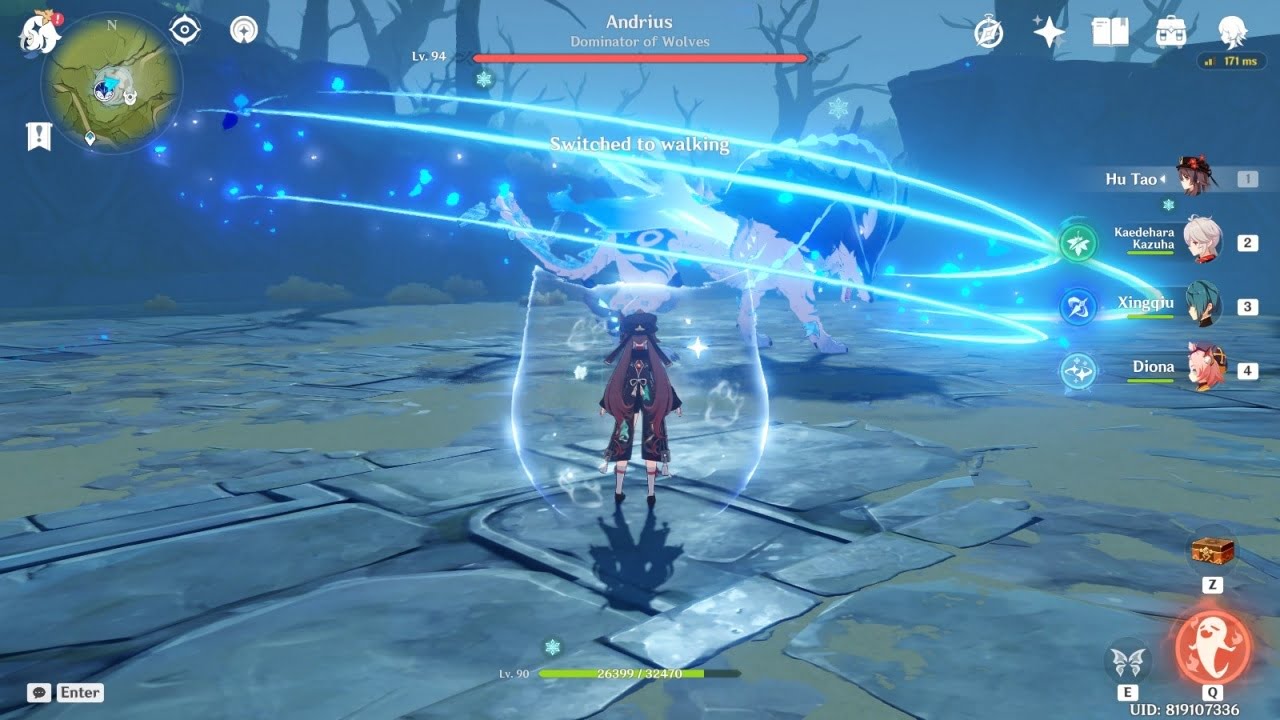 Ranged Tail Sweep
Raises his legs and sweeps his tail while shooting icicles toward the player dealing with Cryo DMG. These icicles remain in the arena for some time and then explode.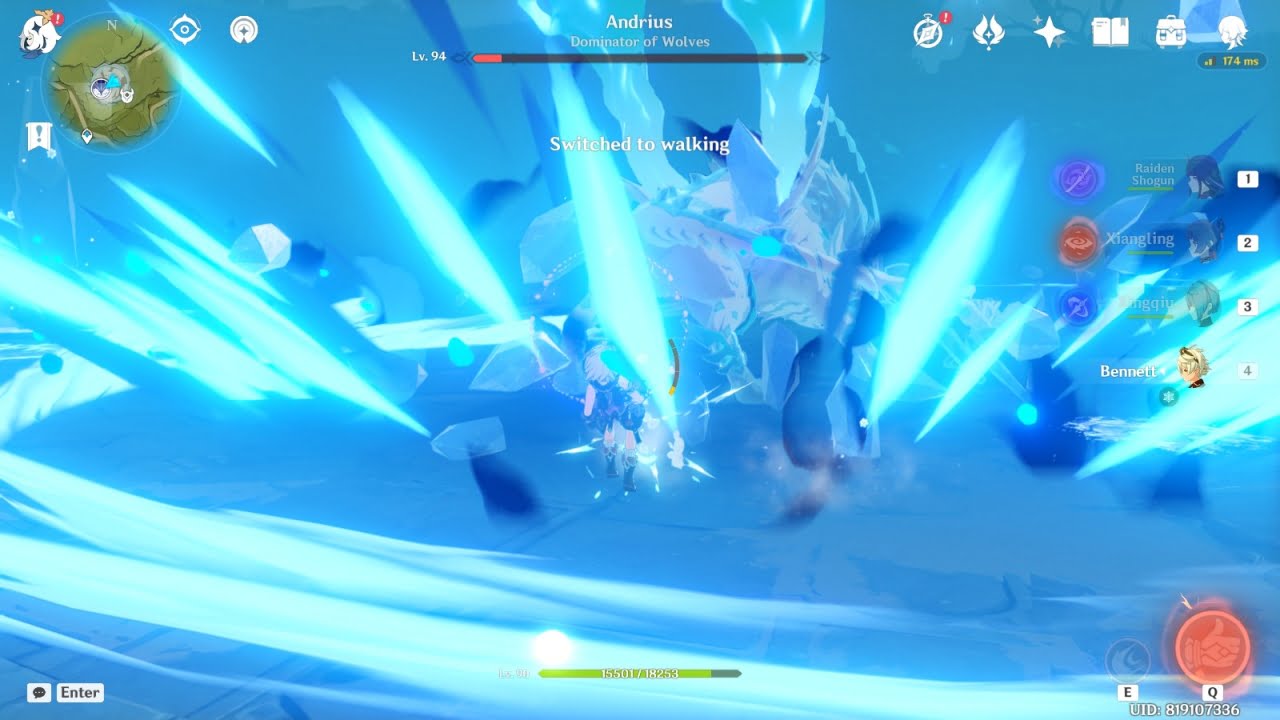 Spinning Slash
Creates an ice circle around him, then quickly spins to attack the player. The circle is not the spin radius of this attack; it deals 83.3% ATK as Cryo DMG. This attack cannot be dodged using dash I-frames.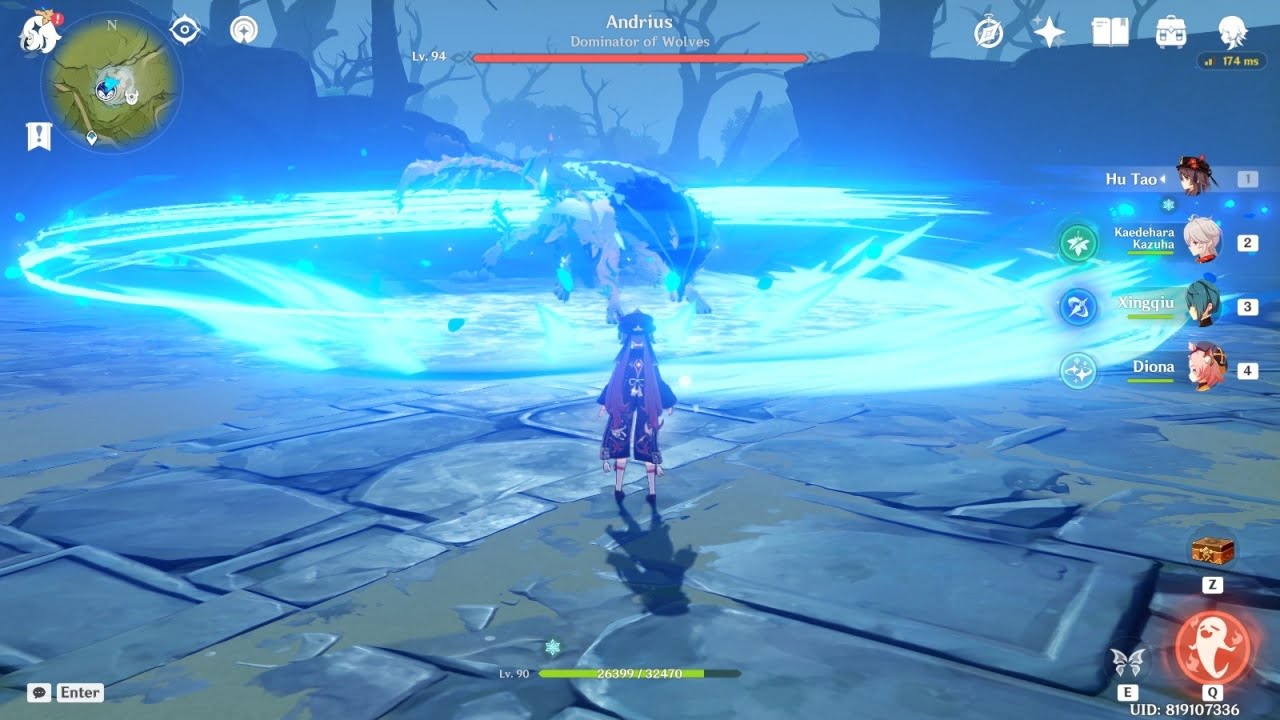 Interlude Phase
Once Andrius HP reaches 55%, The whole arena appears to be covered in a dense blue fog, and the edges are covered by an icy floor which Boreas uses to circle the arena. The icy floor deals 16.6% ATK as constant Cryo DMG.
The boss starts running around the icy floor track and then uses his Wolf Dash attack toward the player twice, after which he uses Cryo Leap to the middle of the arena. If his HP falls below 55%, he will continue to Phase 2, but if it stays at 55% or above, he will remain in Phase 1.
Note: Phase 2 and Interlute Phase are skipped if Boreas' HP is down two 0% from 55% in one strike.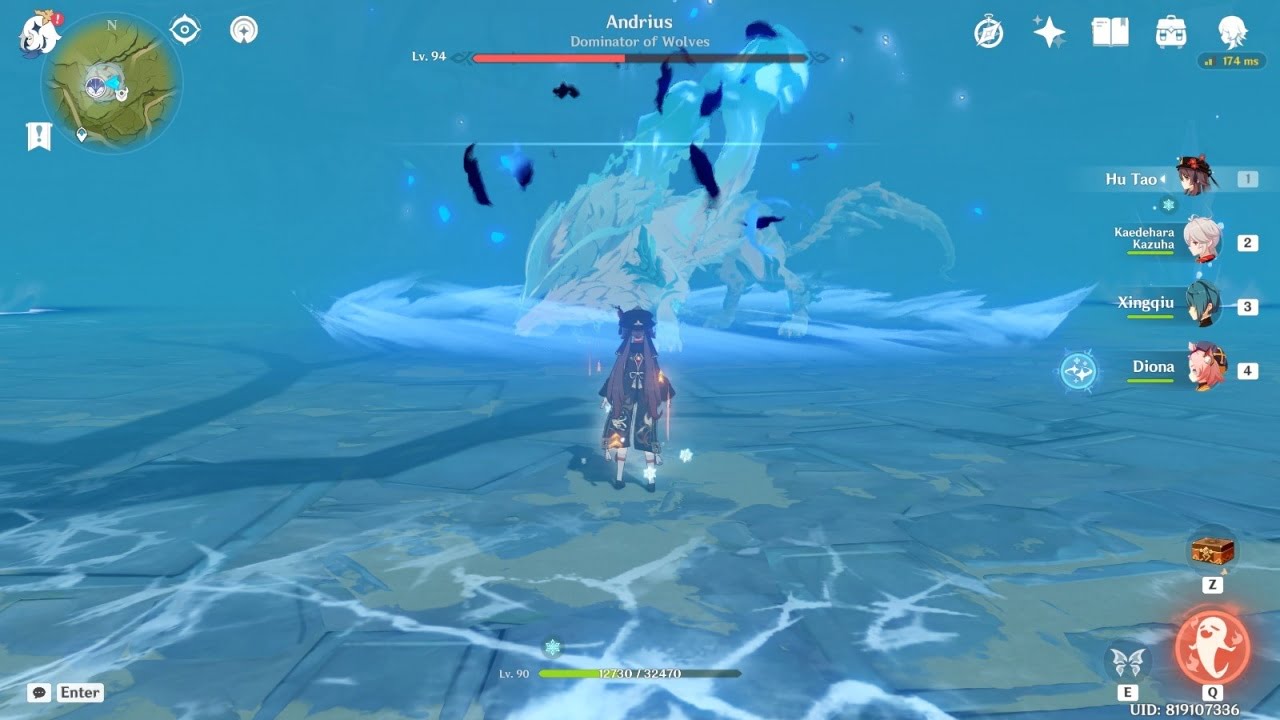 Phase 2
All abilities from Phase 1 can still be used in Phase 2. At the start of Phase 2, Andrius pushes away all players near it, releasing a loud howl also called Wolf's Roar.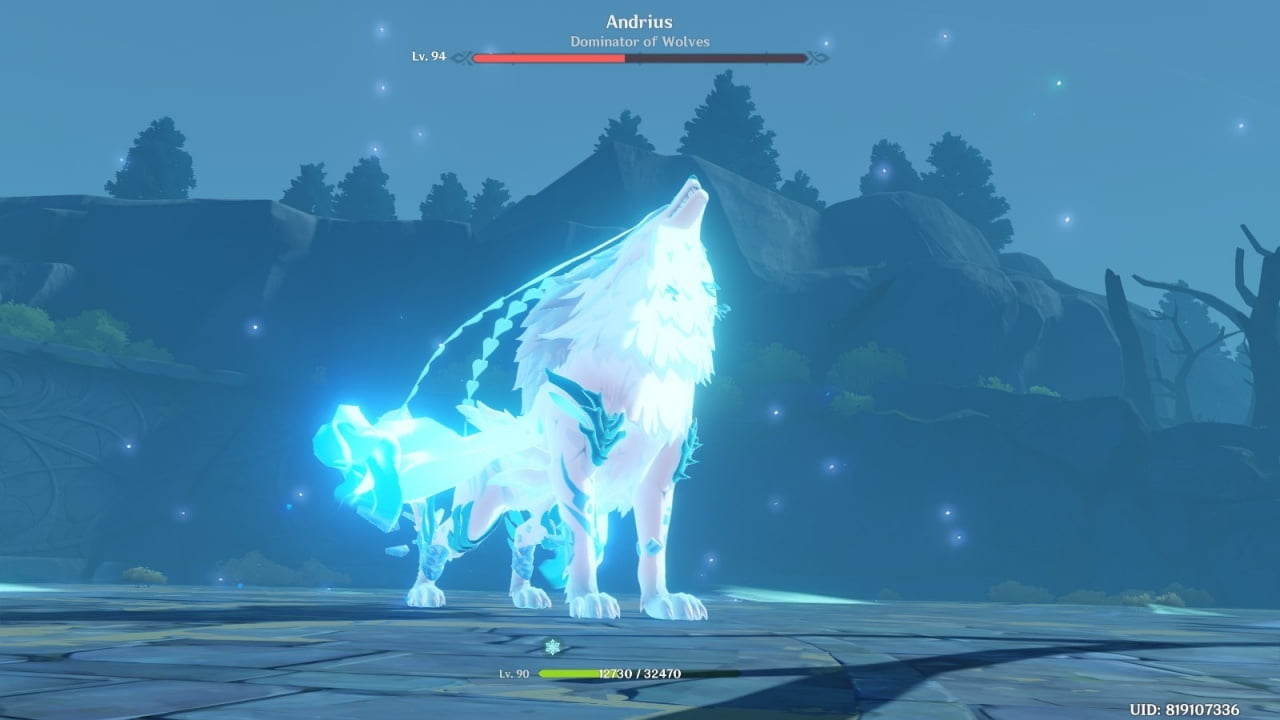 Frozen Pillars
An icy floor emerges around the arena's edge; standing/moving on it will deal 4.16% ATK as a constant Cryo DMG. The player's movement speed will also be reduced by 12%.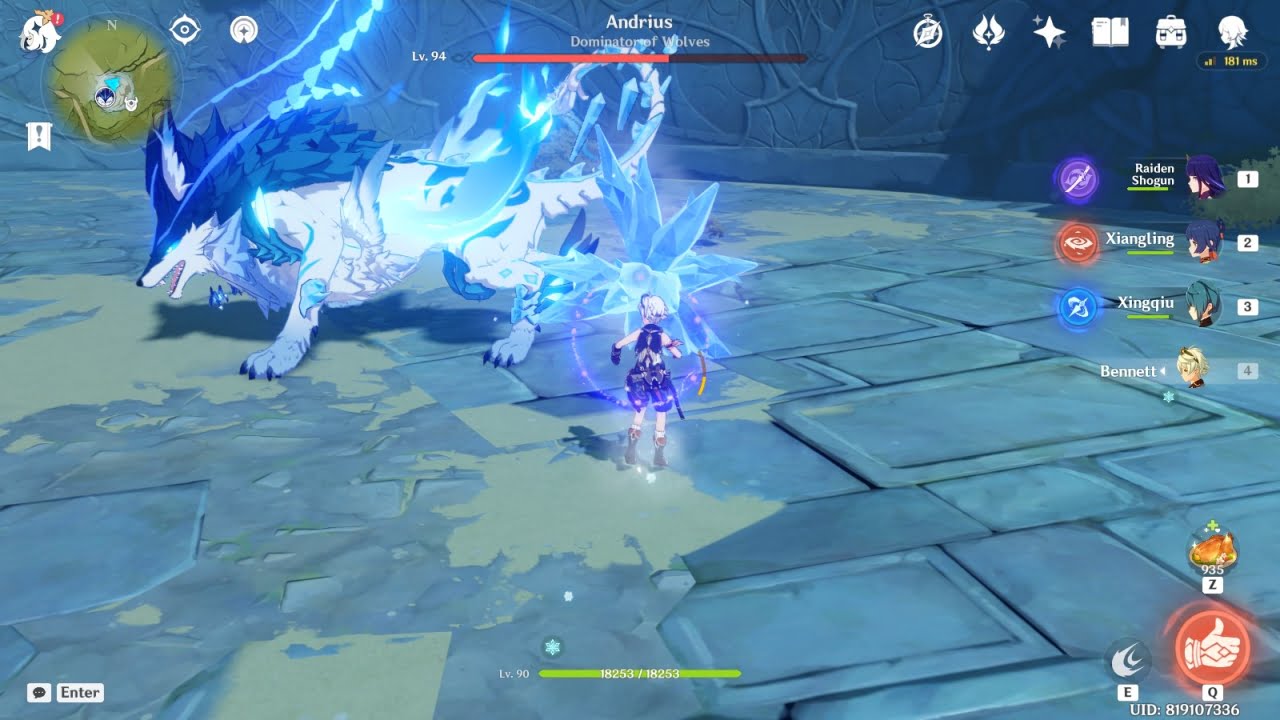 When the player is hit by the "Wolf King Roar" or "Wind Blade," the pillars will explode. Each pillar deals 66.6% ATK as Cryo DMG. However, these pillars can be damaged and destroyed and are especially weak against Pyro.
Icicle Storm
Charges for a moment and summons falling icicles from the sky, dealing 25% ATK as Cryo DMG.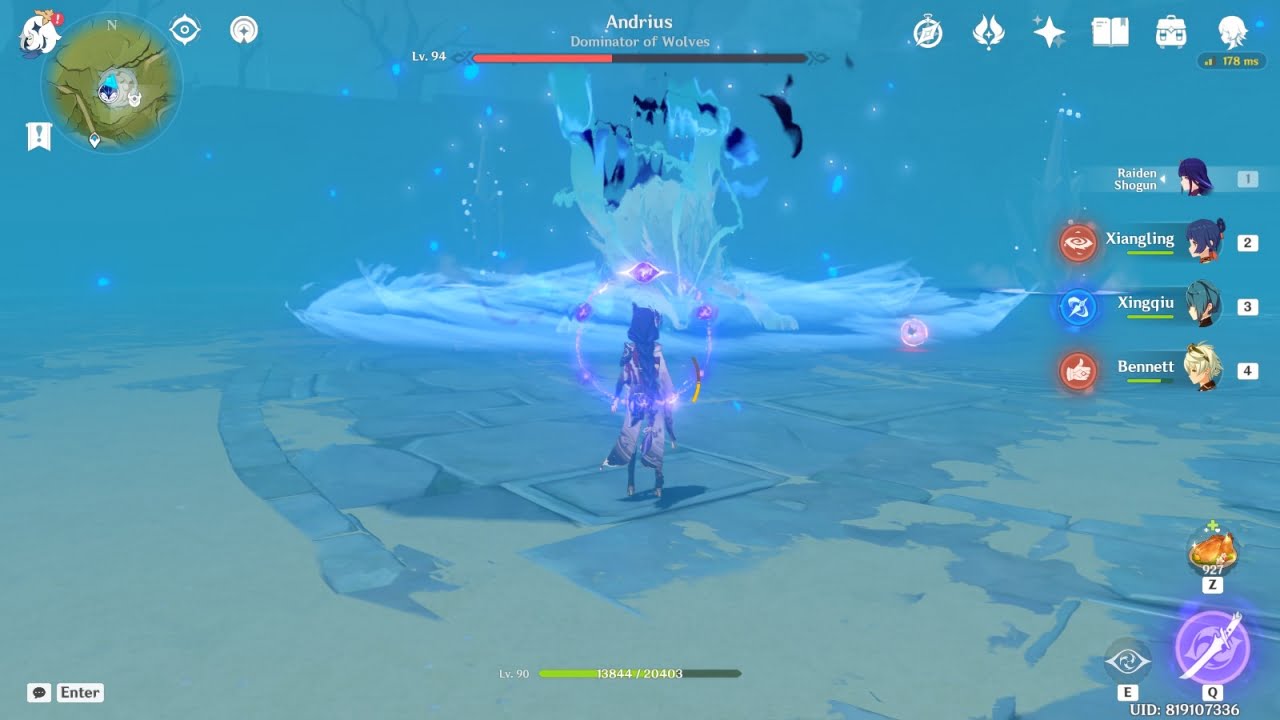 Anemo Wolf Slash
Raises his front right leg, charges, and slashes toward the player. This deals 53.3% ATK as Anemo DMG to the players hit.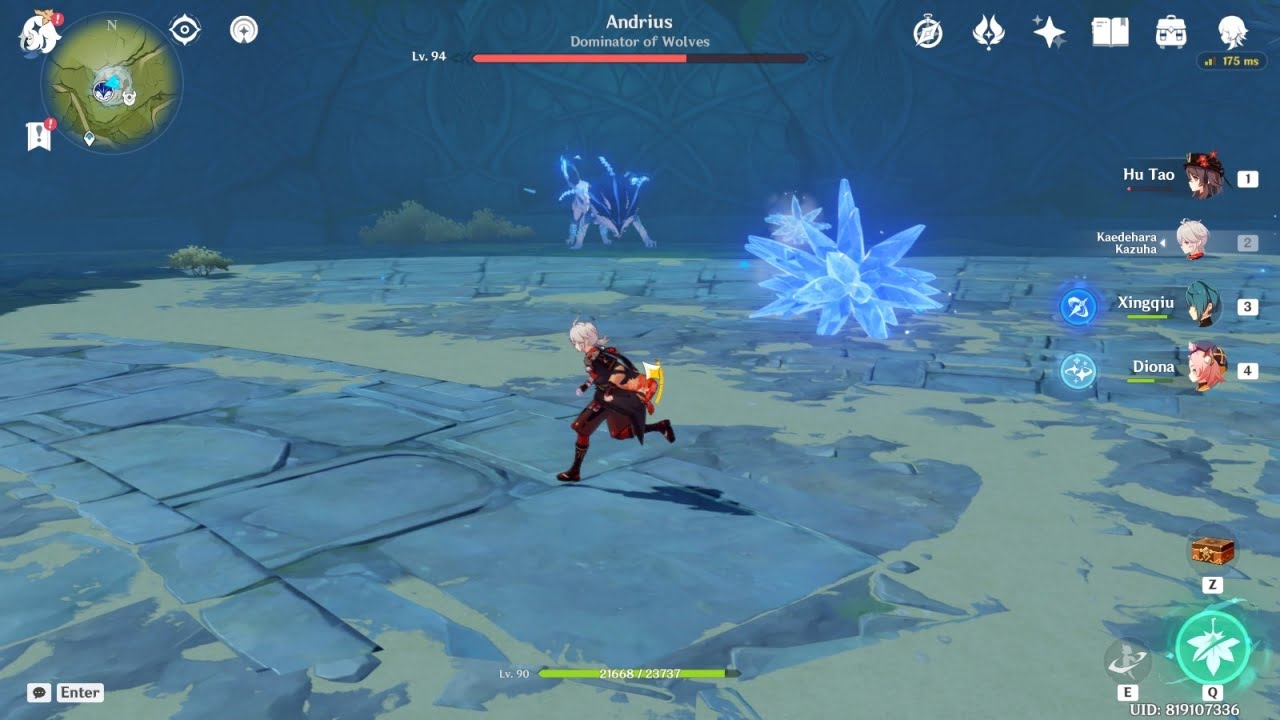 Melee Tail Sweep
Raises its back legs and immediately sweeps its tail toward the player, dealing 58.3% ATK as Cryo DMG. This attack only occurs if the player is behind the boss.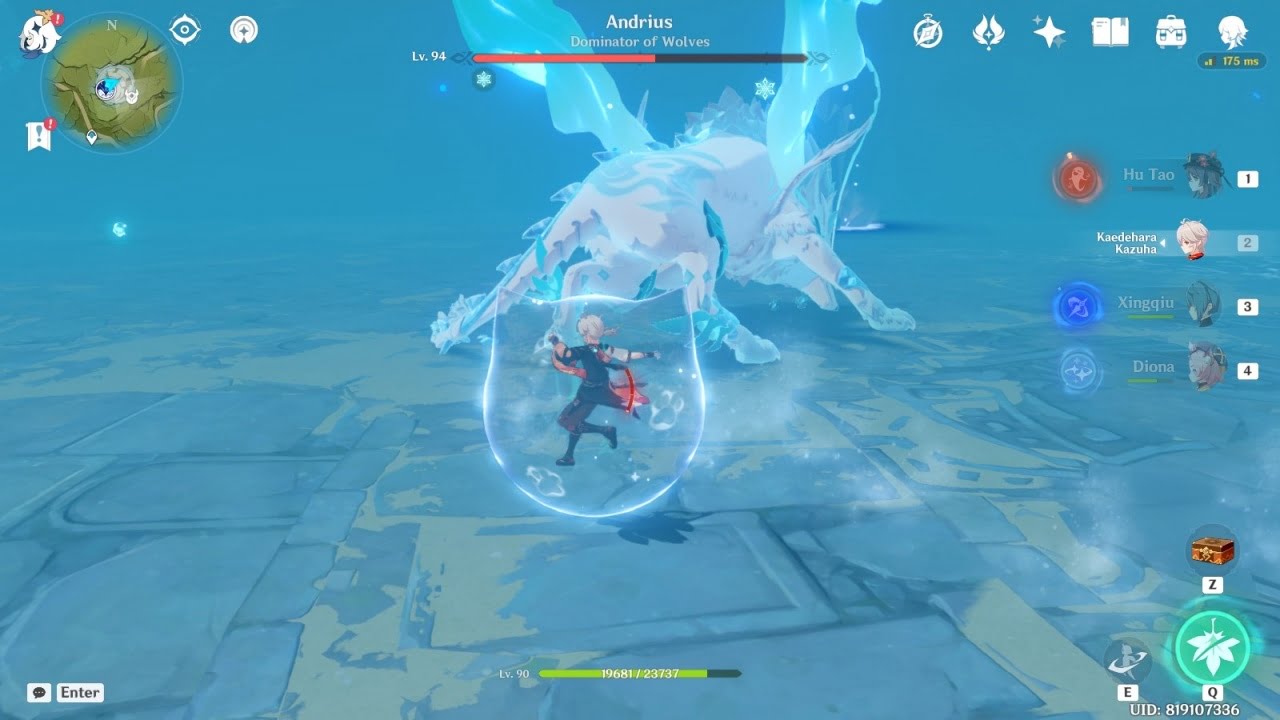 Ice Waves
Raises its front legs and lands them on the ground, sending out ice waves in a straight line ahead, dealing 50% ATK as Cryo DMG.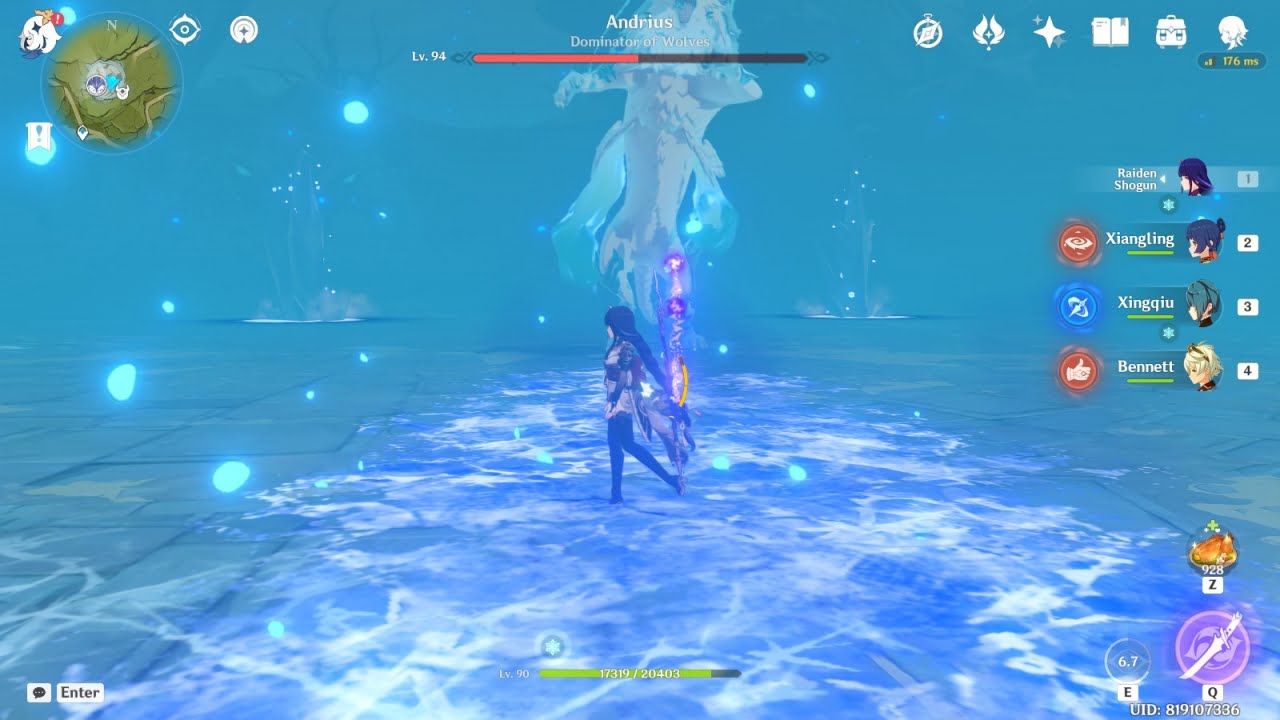 Wind Blades
Slams his legs into the ground, sending three vertical wind blades in a 60-degree arc. Each blade deals 41.6% ATK as Anemo DMG.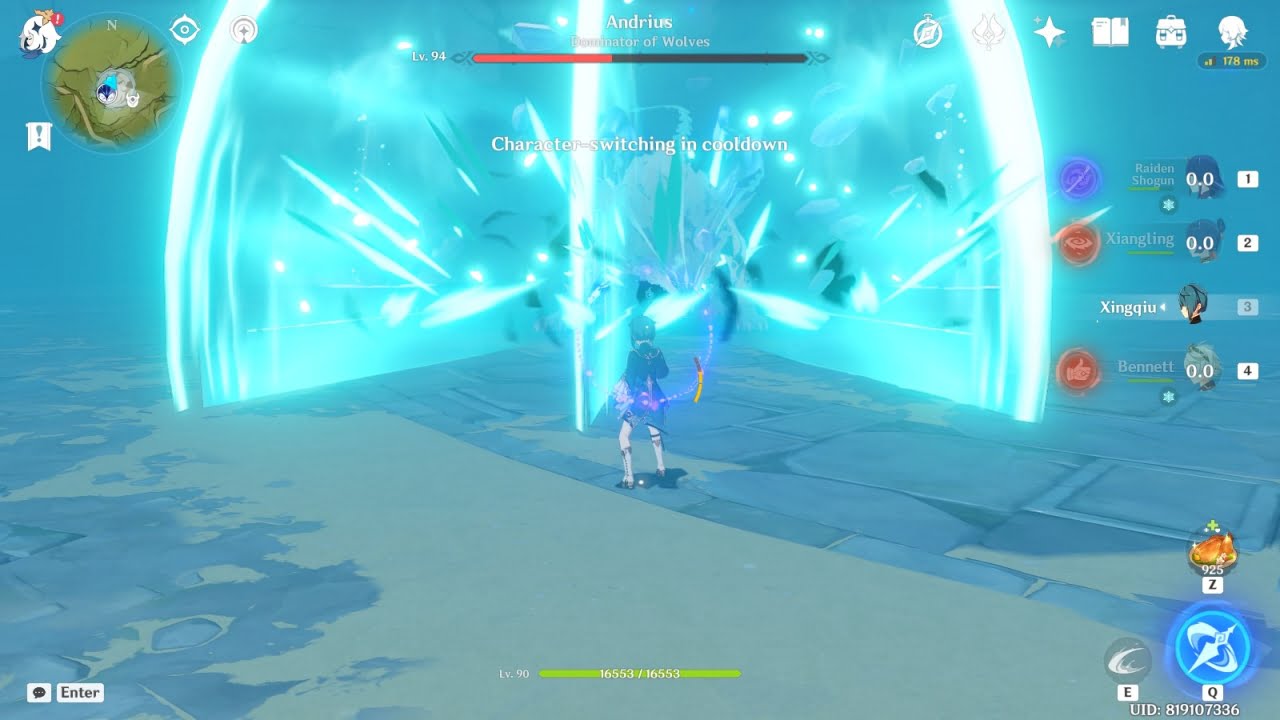 Phantom Wolves
This attack only starts when the boss's HP falls below 15%, increasing its frequency with time. Boreas summons a small blue wolf that attacks the player, dealing 25% ATK as Cryo DMG.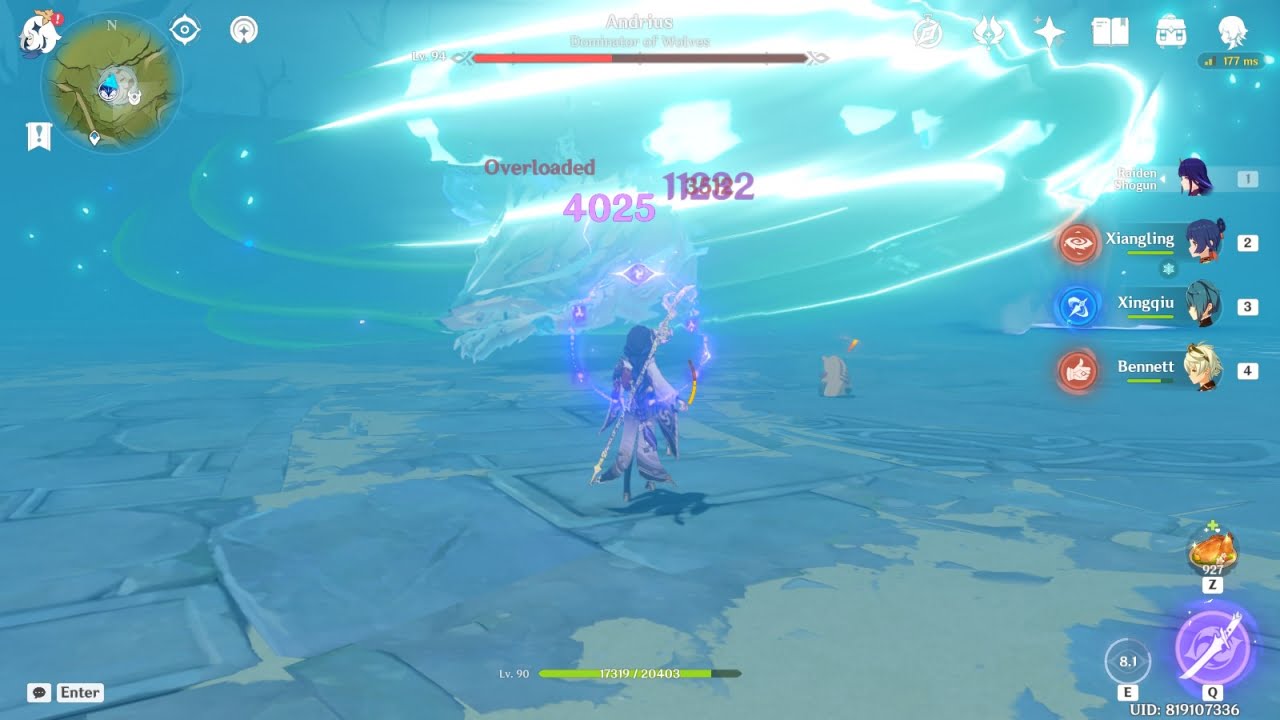 Rewards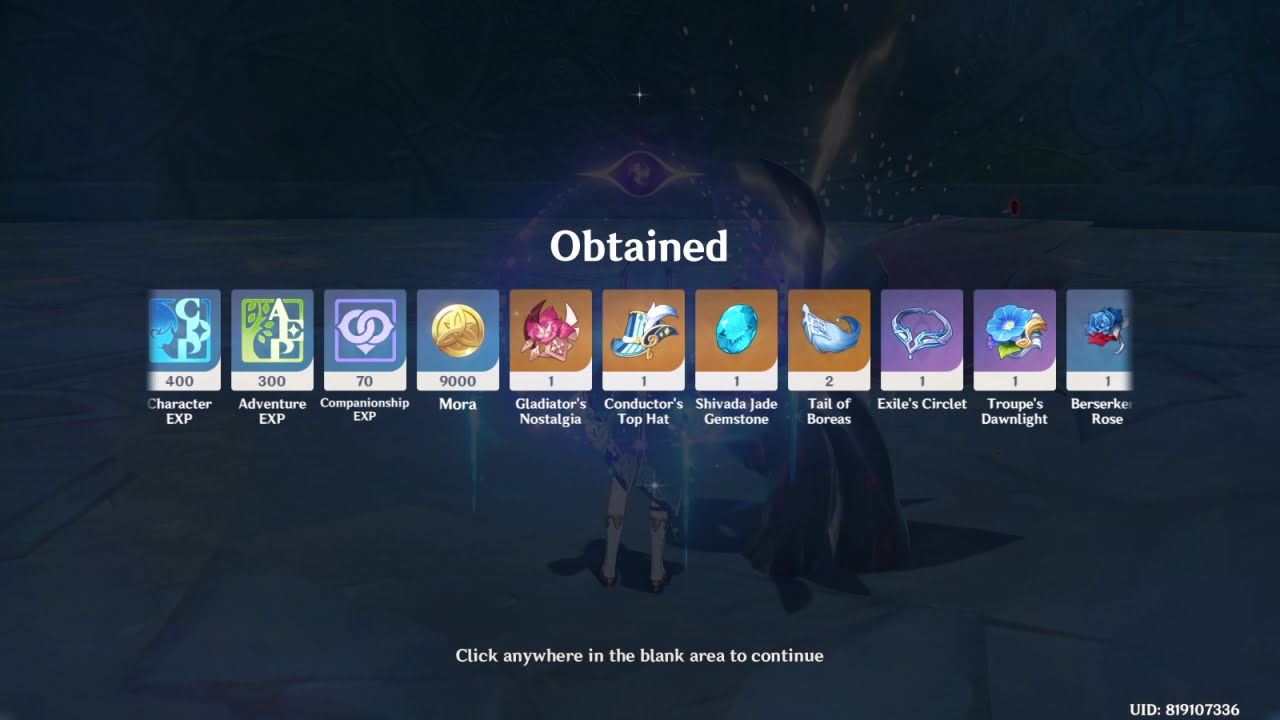 You will need 60 original resin to claim the rewards (30 if he is one of your first three weekly bosses). Most drops vary according to World Level and Boss Level.
Character Ascension Material
Tail of Boreas
Ring of Boreas
Spirit Locket of Boreas
Shivada Jade Sliver
Shivada Jade Fragment
Shivada Jade Chunk
Shivada Jade Gemstone
Agnidus Agate Sliver
Agnidus Agate Fragment
Agnidus Agate Chunk
Agnidus Agate Gemstone
Prithiva Topaz Sliver
Prithiva Topaz Fragment
Prithiva Topaz Chunk
Prithiva Topaz Gemstone
Artifact Sets
Berserker (3* – 4*)
Instructor (3* – 4*)
The Exile (3* – 4*)
Gladiator's Finale (4* – 5*)
Wanderer's Troupe (4* – 5*)
Other Possible Rewards
300 Adventure EXP
6,075 – 9,000 Mora
276 – 400 Character EXP
55 – 70 Companionship EXP
Northlander Sword Billet
Northlander Polearm Billet
Northlander Greatsword Billet
Northlander Bow Billet
Northlander Catalyst Billet
Dream Solvent
Note: Each billet has a 12% chance of being dropped, and each Dream Solvent has a 33% chance.