The latest Roblox update has got players stuck in loading when starting the Roblox Launcher and after a while, a prompt appears saying "Update Required." Even after updating the issue persists so we have found an alternate way to launch and play Roblox, follow this guide till the end to bypass the update screen easily.

Fixing the "Update Required" Screen
Follow these simple steps below to bypass the upgrade screen:
Download the Fluster Installer from GitHub.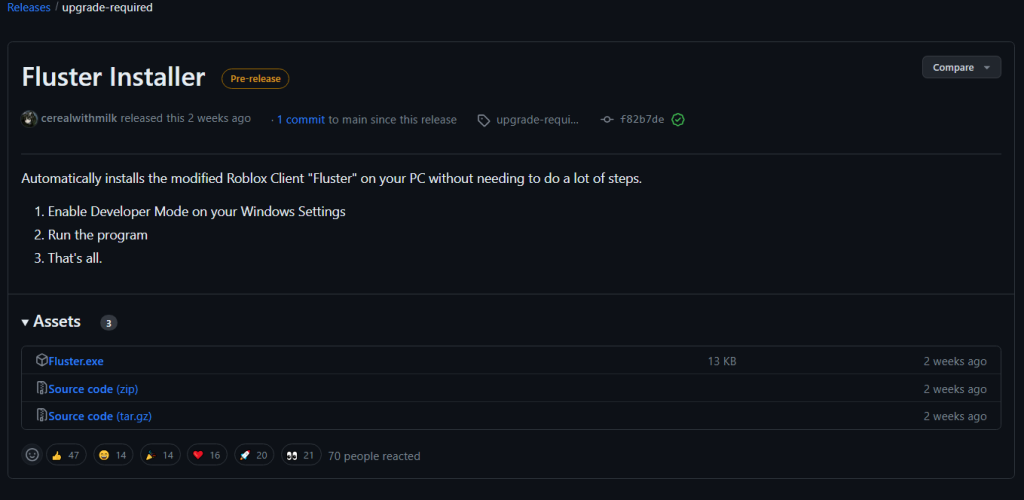 While downloading, go to Window Settings and enable "Developer Mode." Note: Search it, if you can't find it.
Once the download is complete, run Fluster setup and install, it won't take long.
After the installation, search 'Fluster' and you will find a Roblox Launcher by its name. Launch it and start playing Roblox again. Note: You can play from the original launcher when Roblox fixes it.