In the gig "Greed never pays" in Cyberpunk 2077, many players face difficulty moving the Vending Machine to access the hidden room. There is a straightforward method to move vending machine out of the way.
How To Move Vending Machine In Gig "Greed never pays":
Follow this guide step by step to move the vending machine to enter the hidden room:
First, Go in Front of the vending machine.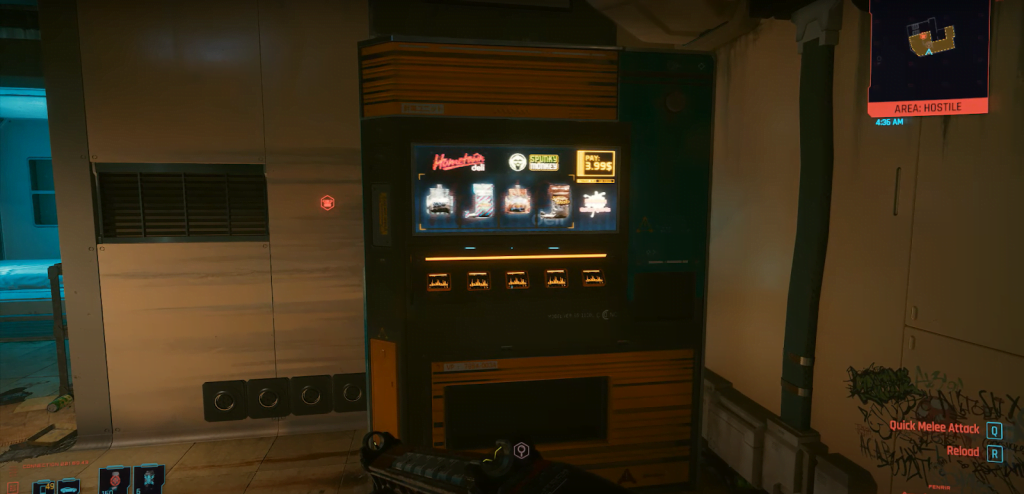 Then, Enter the room on the vending machine's right side.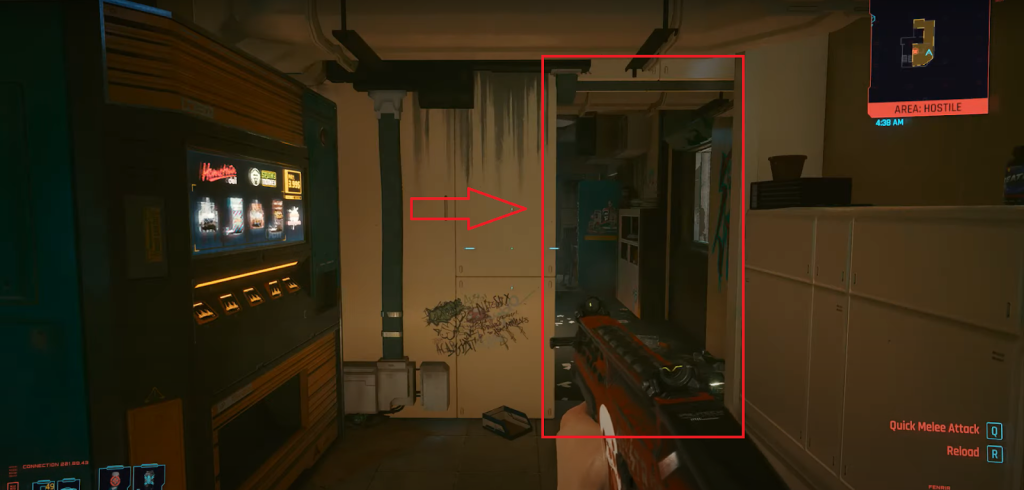 At the end of the room, you can see a Desk, as shown below. Go near that desk.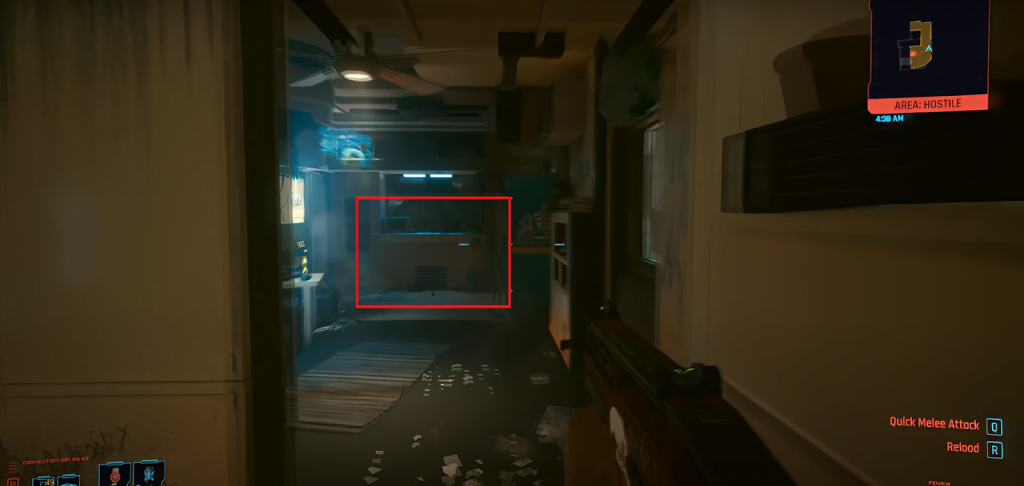 You will see a Button; a Push prompt will appear while looking at it. Push that button.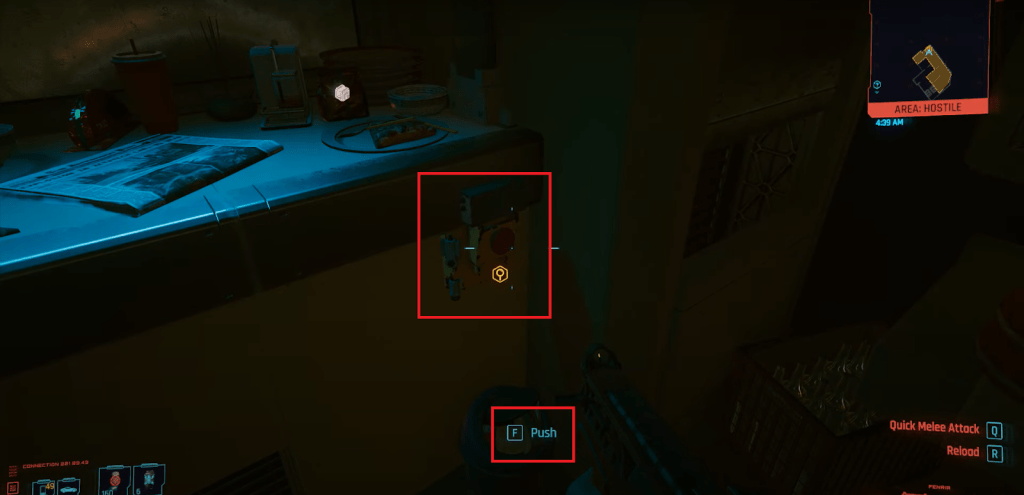 Now, come back to the vending machine. You can see that the vending machine is now moved to the side, and the hidden room is now accessible.