The world of My Singing Monsters has a unique gameplay that allows you to increase your range of monsters by breeding different combinations. There is one monster named "Ghazt," which is extremely difficult to produce, but in this guide, we'll give you all the combinations you can try to get Ghazt as fast as possible.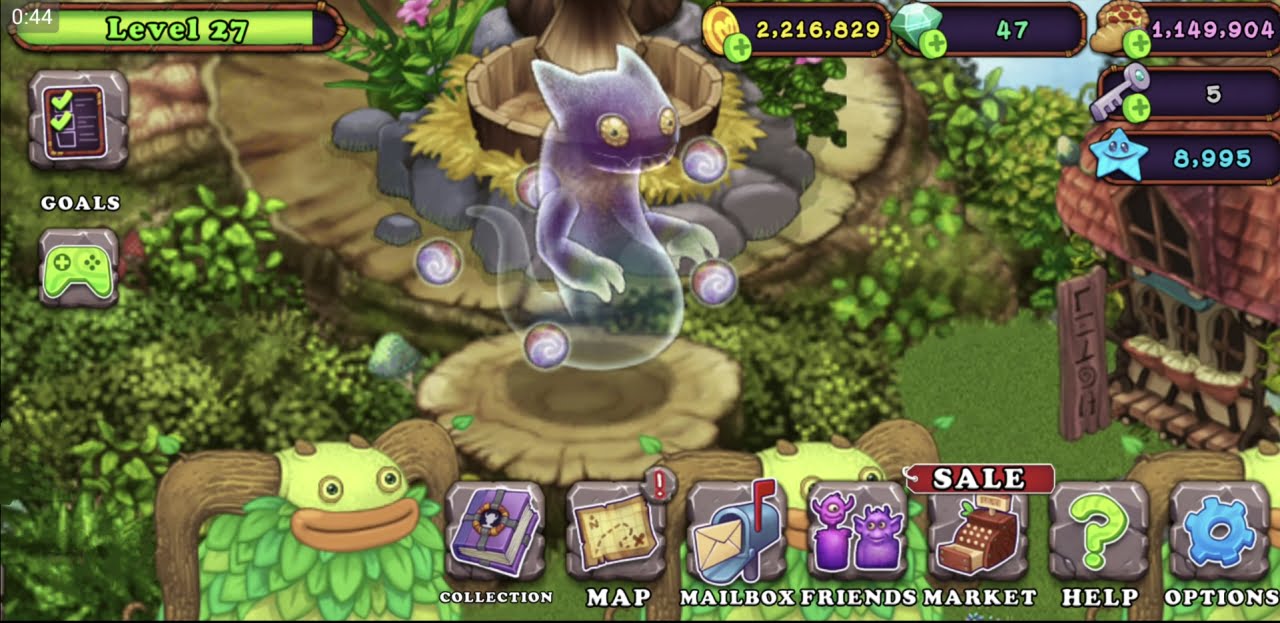 Ghazt is a purple Ethereal monster who resembles a ghostly figure. It features one element that is the source of its power plasma. It has five purple orbs floating around that are the source of the musical notes it plays. It has a great coin production at Plant Island and also a surprisingly massive shard production at Ethereal Island that is only challenged by the output from the single element Rare and Epic monsters.
How to Breed Ghazt?
This monster is pretty hard to acquire since it can only be bred by certain combinations, including "Entbrat and one three-element Monster" at the breeding structure.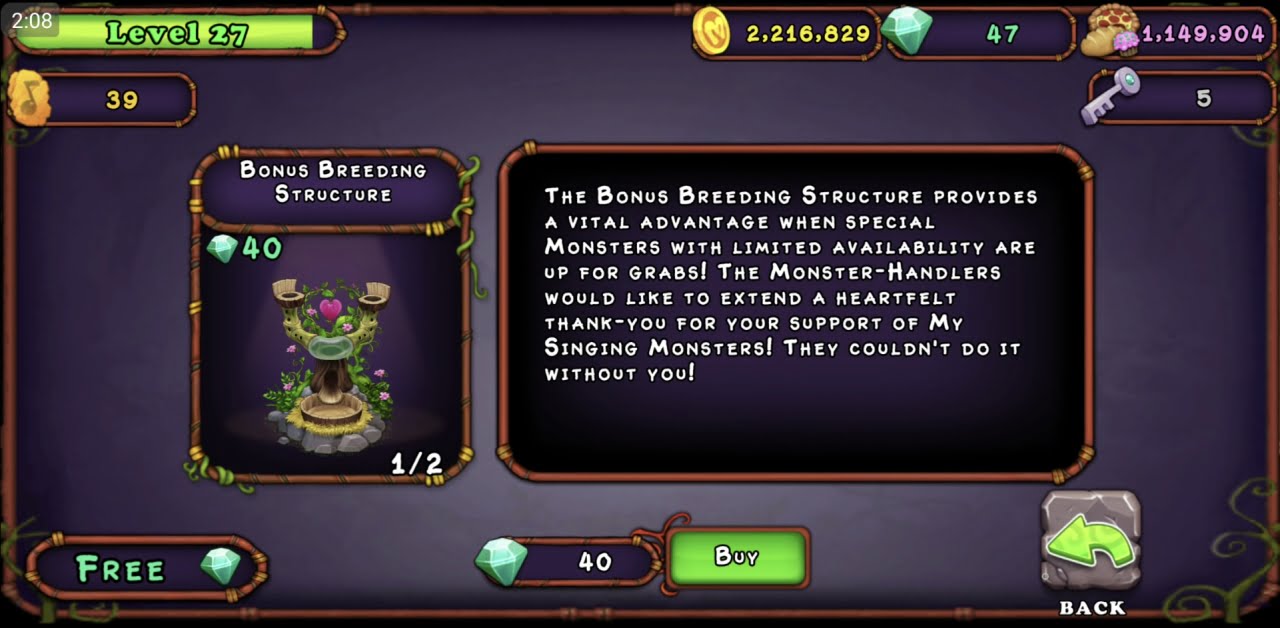 The possible combinations in the mentioned format are:
Entbrat and Bowgart
Entbrat and Clamble
Entbrat and Pummel
Entbrat and T-Rox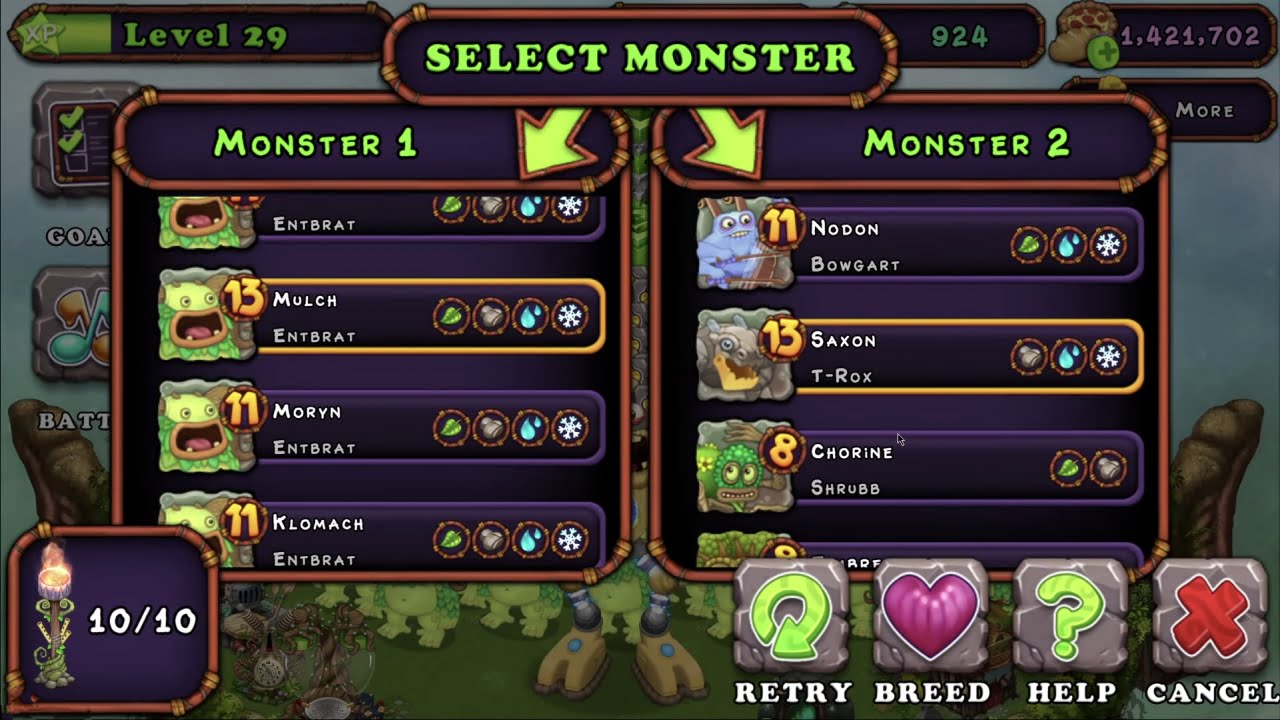 As mentioned before, it is an Ethereal monster. Hence, it only has a 1% chance of breeding successfully. We recommend using the Entbrat and T-Rox combination so you can get more tries to breed Ghazt because of the shortest wait time per attempt. It is worth noting that producing it during Breeding Bonanzas offers a 5% chance of breeding Ghazt successfully.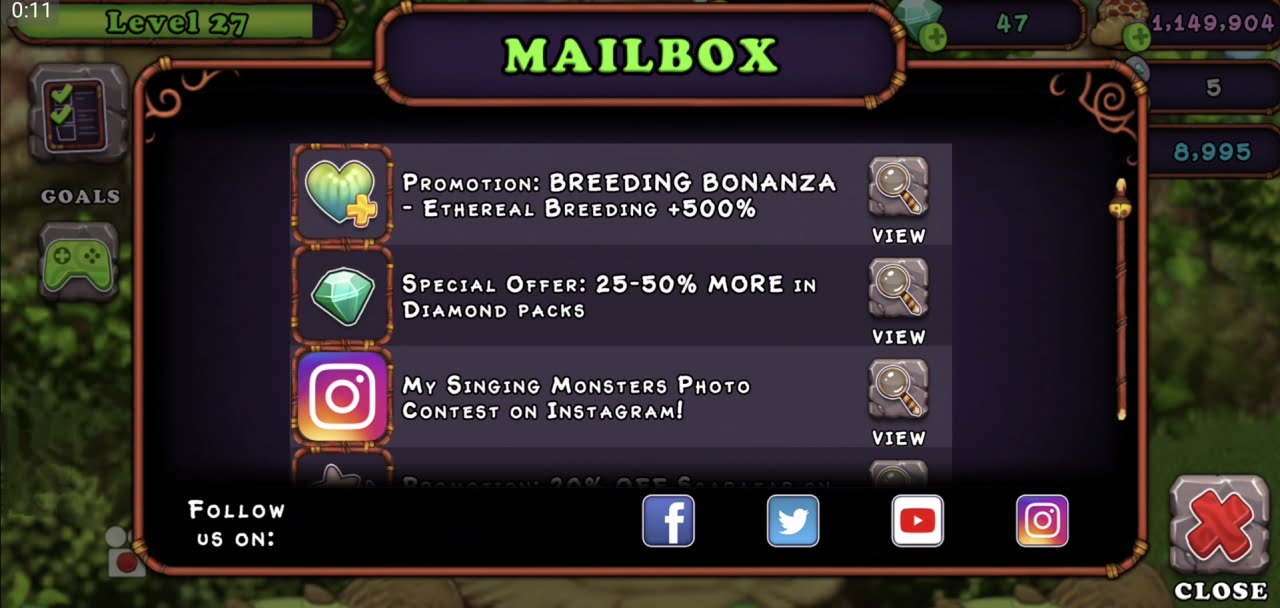 If you want to acquire Ghazt, you can make multiple attempts, increasing your odds of netting it. According to statistics, if you make 70 attempts, the chances of getting Ghazt from any combination will rise from 1% to 50%. If you still have not gotten it, you can make up to 690 attempts, guaranteeing you this Ethereal monster with a chance of 99.9%.
How Long Does It Take To Breed Ghazt?
If you breed Ghazt on Plant Island, it will take 1 day and 12 hours, but if you do so on the Ethereal Island, it will only cost you 10 hours of your day.
Which Monsters Does Ghazt Like?
If you have successfully bred Ghazt, you must keep it happy. Like every monster on your Islands, you also need to maintain Ghazt's happiness by placing it near the things that it likes, which are:
Entbrat
Whisp
Babayag Tower
Squeed Statue
Crumpler Tree
Place the mentioned monsters and items nearby to make Ghazt happier by 25%. Build a Unity Tree so they can keep Ghazt happy from a distance, too. Remember that placing the same item twice will not affect the happiness of the monsters.
What Monsters Like Ghazt?
Like Ghazt, other monsters also have preferences that will increase their happiness. Below are the names of the monsters whose happiness is buffed by 25% after placing Ghazt near them.
Arackulele
Bellowfish
Rare Ghazt
That was all you needed to know about increasing the odds of breeding Ghazt. Keep pairing the mentioned combinations to breed, and you will surely get Ghazt before you complete 690 attempts. If you do net one, feed them regularly to upgrade their potential to the next level.
FAQs
How to breed Rare Ghazt?
On Plant Island, you can breed Rare Ghazt with the same combinations mentioned above for a limited period announced in the game; remember, the odds are much thinner than regular Ghazt.
Rare Ghazt can be obtained on Ethereal Island if you breed any monster with Ghazt. It is advisable to pair Ghazt with a single-element ethereal monster. This combination reduces the chance of getting a Double Element Ethereal, which typically requires longer incubation time. The possible combinations are:
Ghazt and Grumpyre Shadow
Ghazt and Reebro
Ghazt and Jeeode
Ghazt and Humbug
How to beed Epic Ghazt?
You can only breed Epic Ghazt during the in-game special events that are limited in time. The chances are pretty low because the combinations are different for each Island, and they do not guarantee Epic Ghazt. The combinations are mentioned below:
For Plant Island
For Ethereal Island