Wild Hearts has a fantastic feature of Karakuri where unlocking features allow the player to go beyond what's normal to be more strategic, just as flying vine Karakuri allows the player to zipline through long distances while traversing the map. Though a fast traveling option exists in the game, flying vine is still better because it does not require the player to build tents everywhere he goes.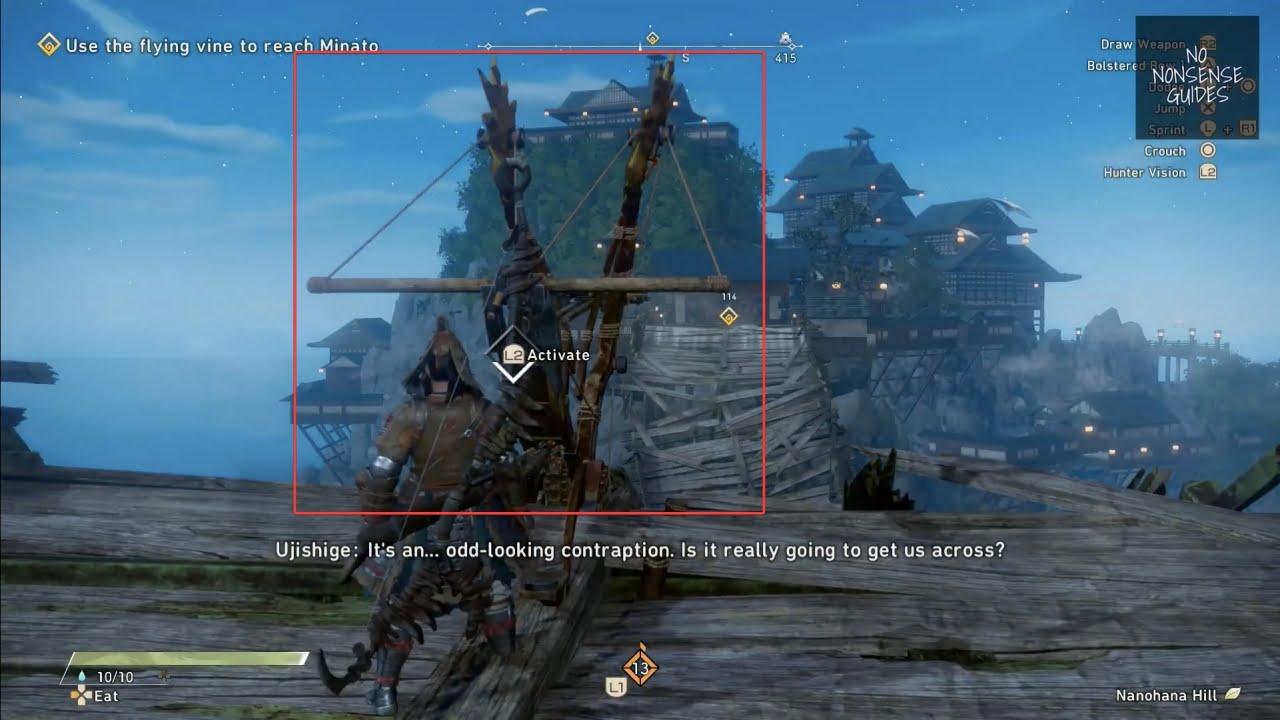 In the early stages, after being unlocked, it is mainly used only to travel, but as the player upgrades it, more possibilities open, and it can be utilized as a weapon or even distracting the wild animals.
How to Unlock Flying Vine?
While following the main storyline in the first chapter of the game, a quest requires the player to kill the monster named "Kingtusk" in Minato. Minato is a town that can only be reached through a glider or flying vine. You will get an option to construct a flying vine because the glider is not unlocked at that moment.
To build it, the player must conjure the flying vine and place it in the desired area, costing 15 dragon pit earth resources.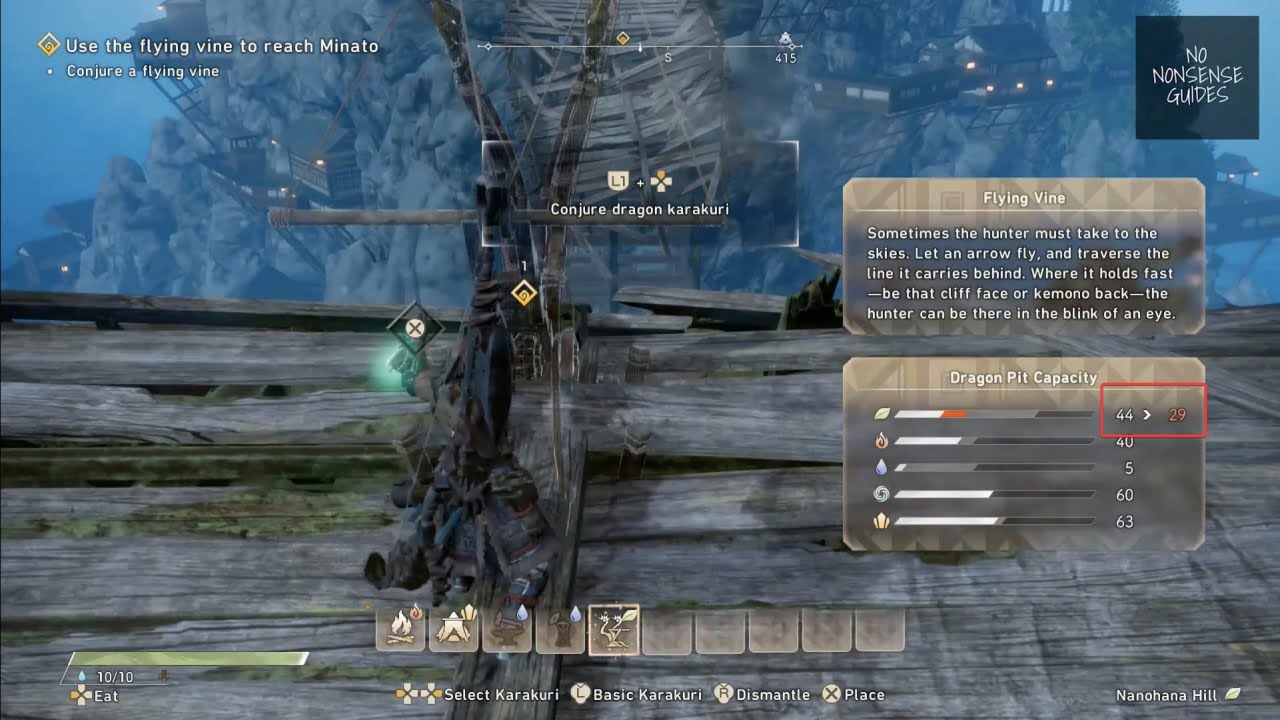 How to Use Flying Vine?
Once the flying vine is built, the player must connect the zipline to a target to make a safe passage. They need to approach it and activate firing mode to aim the rope. A circular indicator will appear at the center of the screen, highlighting the eligible attachment points. If it is white, the cord can be attached to that surface, but if it is red, the surface does not provide sufficient support for attachment.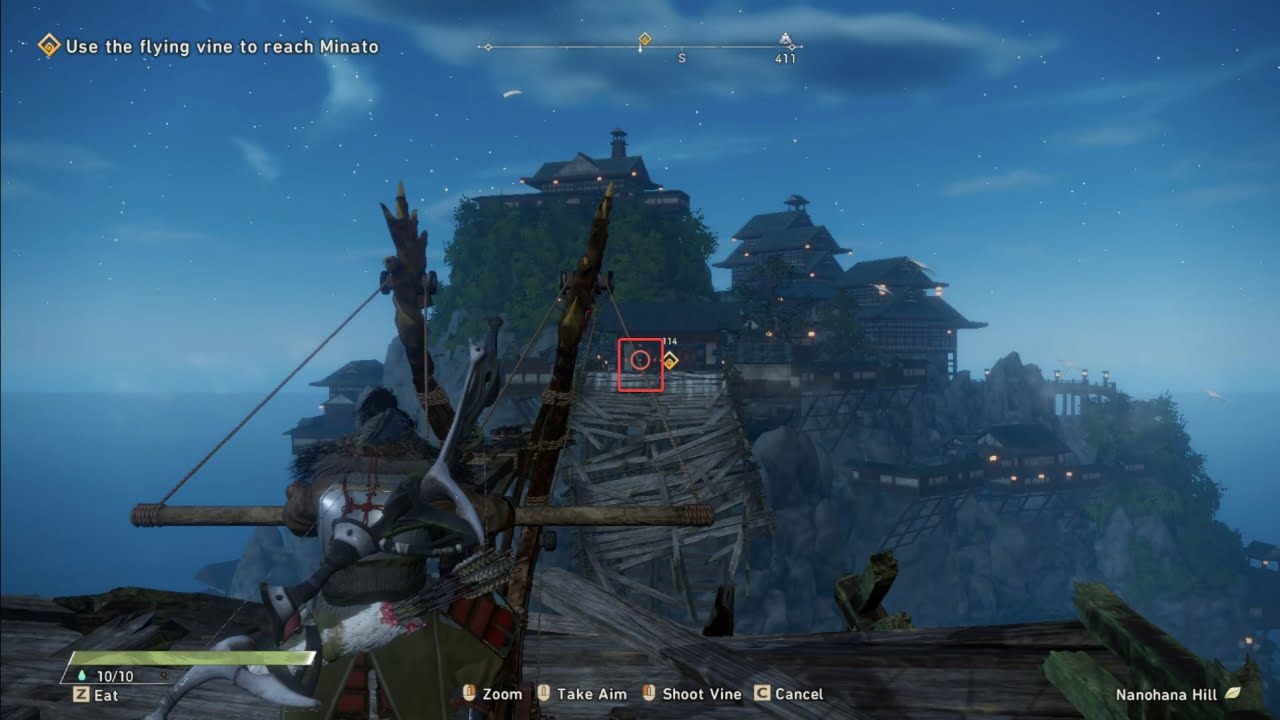 Now that a rope is connected press the weapon sheath and jump controls to initiate its usage. This corresponds to the RB+A buttons for Xbox users, while for PS4 users, it is the R1+X buttons. You can also navigate the zipline through the movement controls, as it allows the player to determine the direction of movement, adjust the speed, or come to a complete stop.
How to Use Flying Vine in Combat?
By unlocking "Flying Vine: Impaler", the player can now take a shot at kemonos while zip lining.
Another "Enhanced Flying Vine" upgrade will allow the player to hook the rope into a kemono to attack it. Though it requires swift movement, the results are impressive as it takes a considerable chunk of Kemono's health.