Tamakazura is one of the best and most essential NPCs you will encounter in Wild Hearts. His relaxed and calm personality is because of his horrible history of being captured and forced to work in Minato Village. Nevertheless, he manages Minato's Bathhouse, a resting place for your character, which is used to heal and boost maximum health points permanently.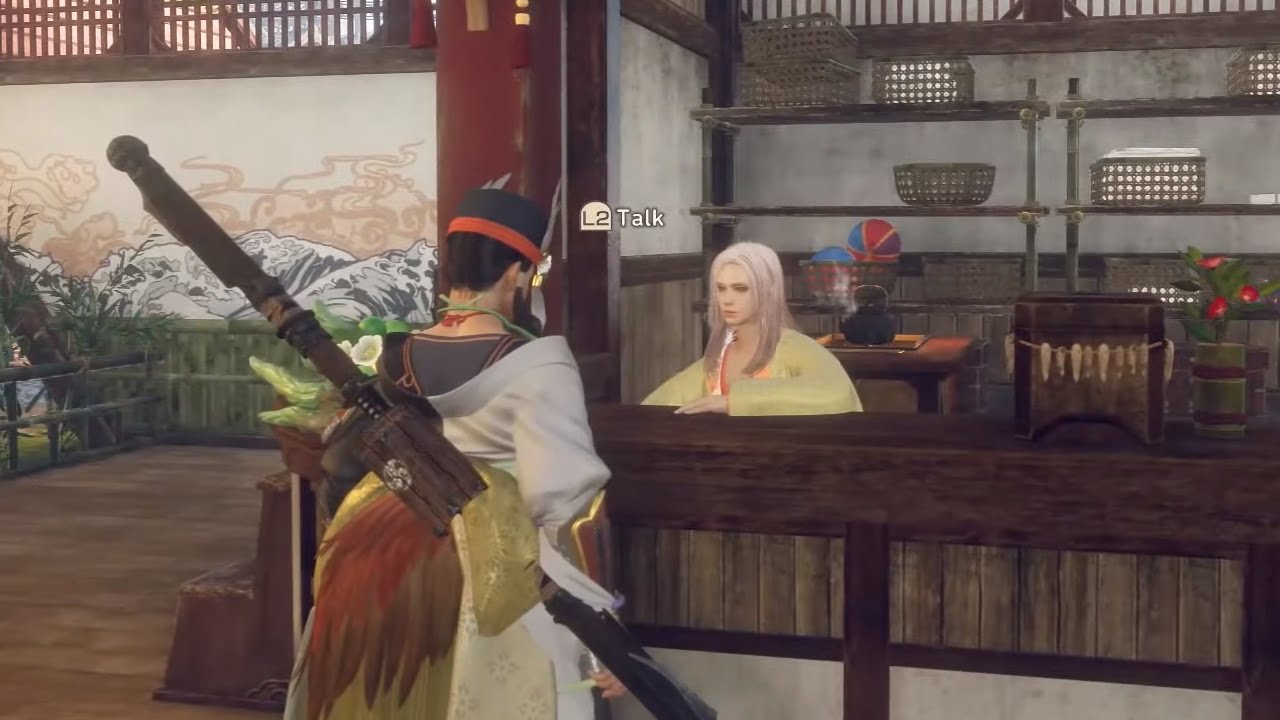 Note: Baths are accessible at the end of the first chapter after a quest given by Tamakazura.
Where to Find Tamakazura?
After Minato Village is unlocked, travel to Great Gate Prospect from the detailed map. Once you reach the gate, go straight to the left entry point and keep moving in that direction until you find Tamakazura sitting beside the counter.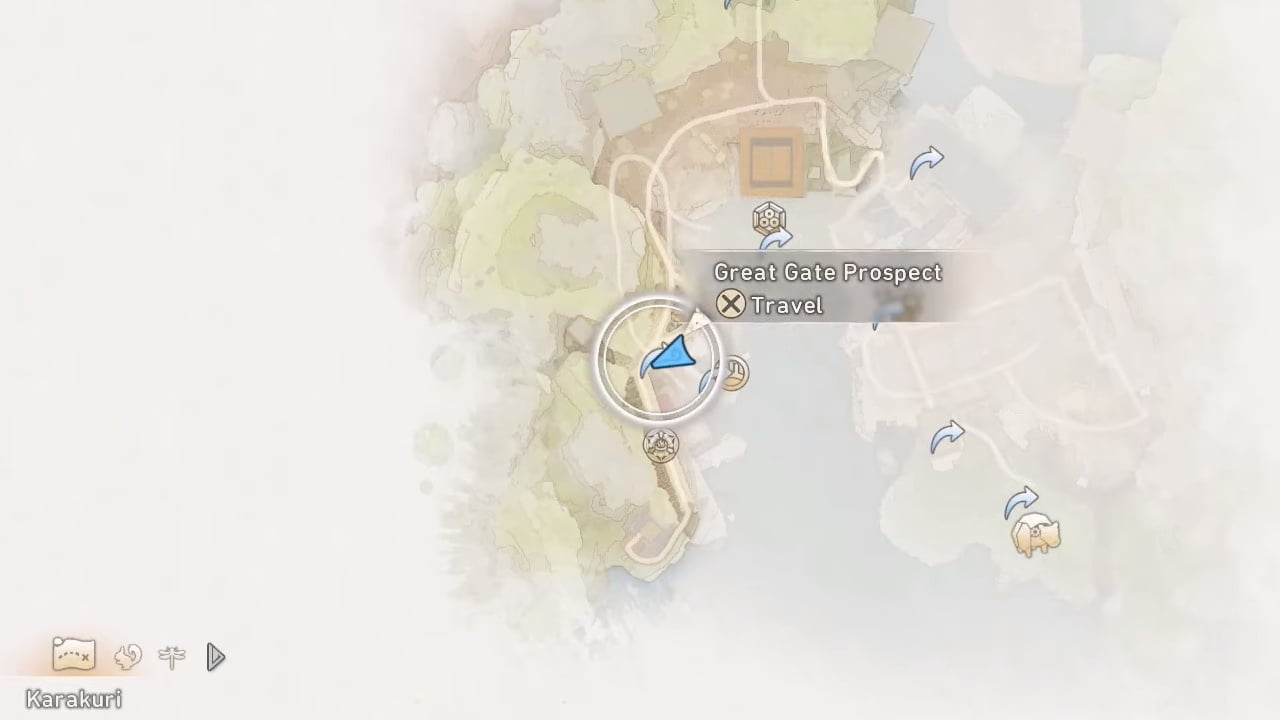 Note: Talking with Nobumitsu and completing his quest "Fingerling Head Of Fishing" is mandatory before interacting with Tamakazura.
In the quest Fingerling Head Of Fishing, you will fight against a terrifying creature who goes by the name "Mighty Gritdog" and once you defeat him, you will be rewarded handsomely by him. Most of Nobumitsu's quests are interlinked with other side quests making him an important character to look out for.
Restorative Baths Quest
When you first meet Tamakazura, the bath is locked as it requires renovation because of the recent damage done by the Monsters. At the end of chapter one, he appoints you for this task. Follow the steps below to carry out this quest:
Hunt Lava Back Kemono
Activate the Dragon Pit located in Spirit Aisle
Hunt EarthBreaker Kemono
After completing these requirements, you can return to Tamakazura and find the bathing system fully recovered. Take a rest here to restore your energy after the grind. You can also upgrade the baths to use them at their full potential.