The rumored treasure map contains different epic and legendary equipment and is obtainable once per week.
How to get the Rumored Treasure Map in Destiny 2:
The very first thing you need to be sure of is that you have the repute to have access to the rumored treasure map, since you get one every week you can't use the treasure twice a week.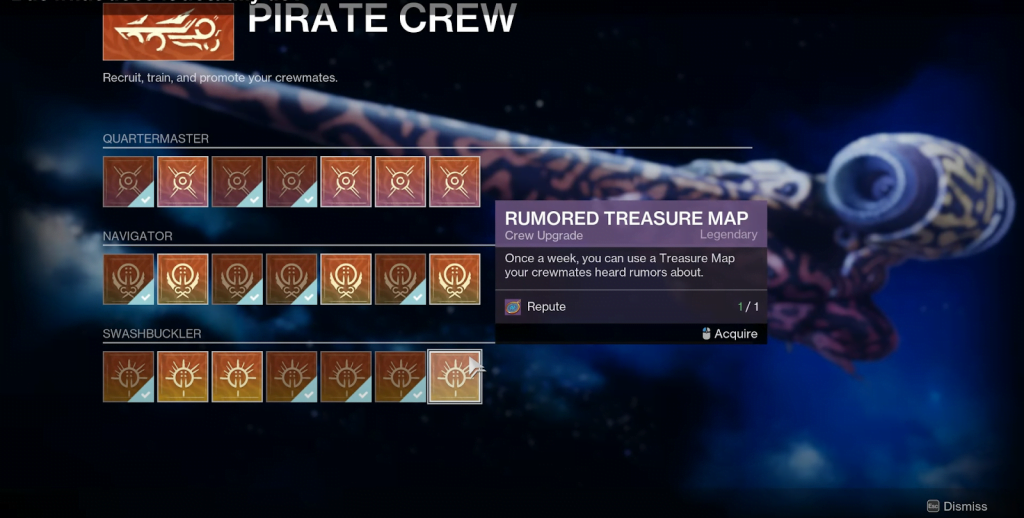 To access the treasure, simply right-click on the map. The map will then point you to the location of the hidden treasure.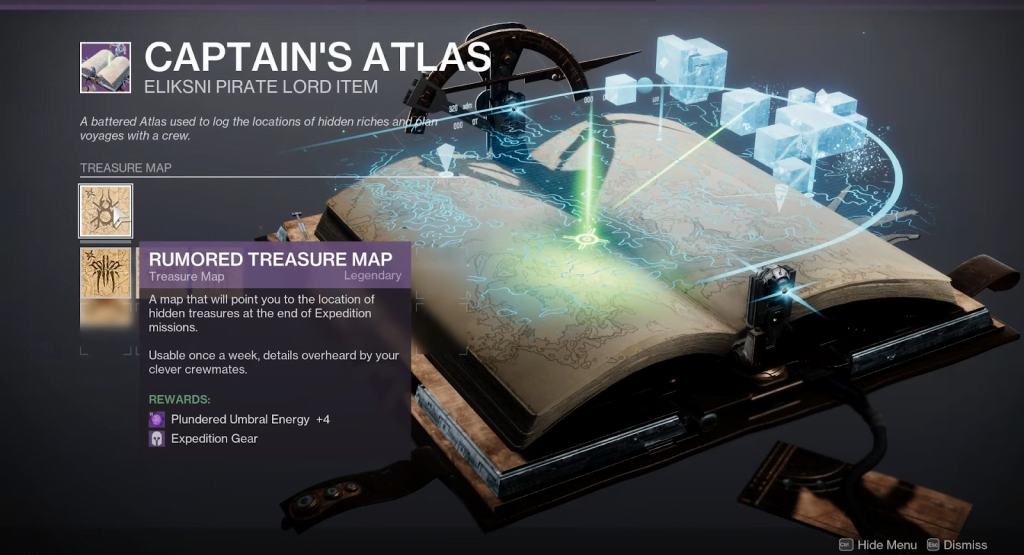 Now you can simply choose the equipment from the treasure.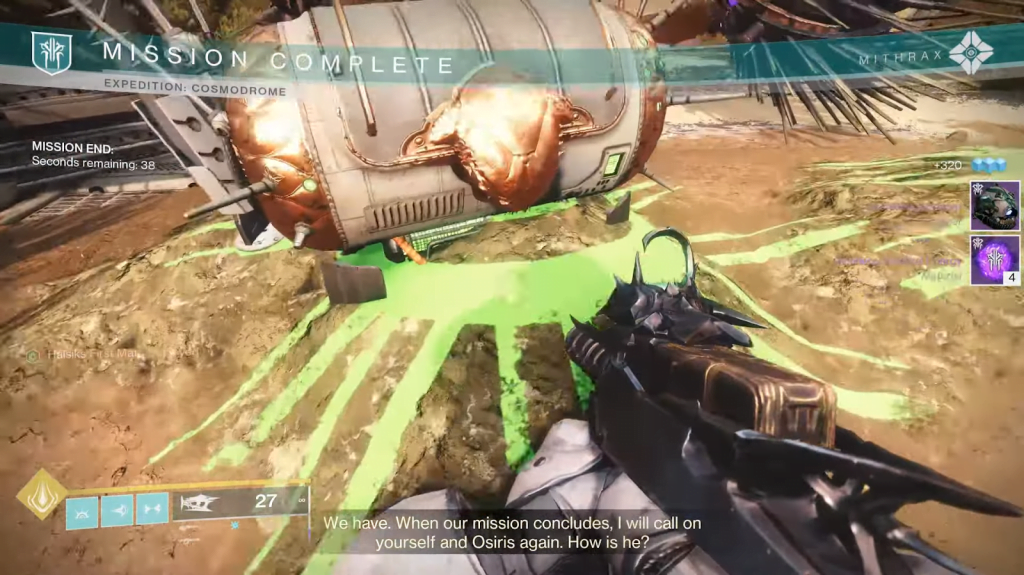 That's pretty much it. I hope you found this guide helpful. Do let us know if you find any trouble having access to the rumored treasure map.