Ash has been in the game since the release of Rainbow Six Siege. Since then she's been one of the most famous operators in the game. From breaking down walls, floors, and ceilings to rushing inside with guns blazing. She specializes in aggressive plays which results in her being a fan favorite in the community.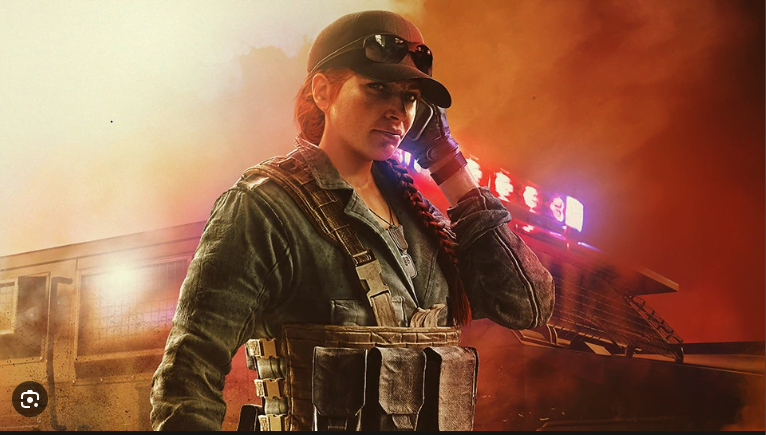 Even after the nerfs, this operator is still effective. Ash has some of the best guns in the game which helps aggressive players get their team the win.
Ash's Loadout
Ash's loadout consists of 2 pretty hard-hitting primary weapons and 2 secondary weapons. Choosing the weapon completely depends on what play style you have. One might suit you if you like to take long shots and the other might help you in close range.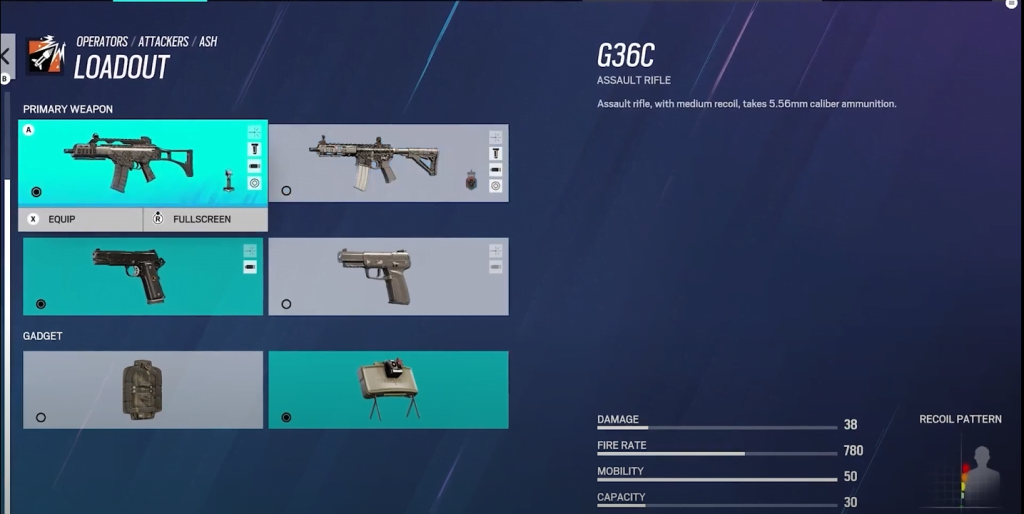 Ash's gadgets can help you go through walls, create new angles from floors or ceilings or you can put down a claymore to get rid of drones or catch enemies off guard.
G36C (Primary)
This is the first assault rifle in Ash's loadout. This weapon favors players who like to play long-range as it does not have a lot of recoil and has scopes that give you a precise picture from afar. After the nerfs to the R4C, the G36C has become the more favored weapon.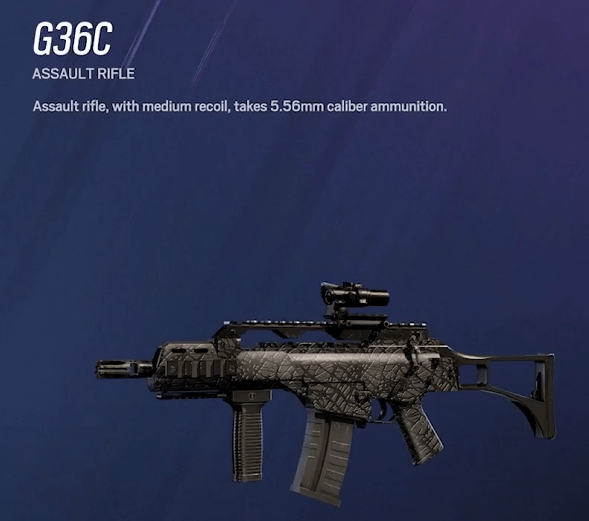 R4C (Primary)
The R4C is a high-fire rate weapon that can give you an edge in close quarters. This weapon gets scope attachments that help you in close range as well. Even after the nerfs to its recoil and the removal of the ACOG sight this weapon can still tear through enemy armor with ease.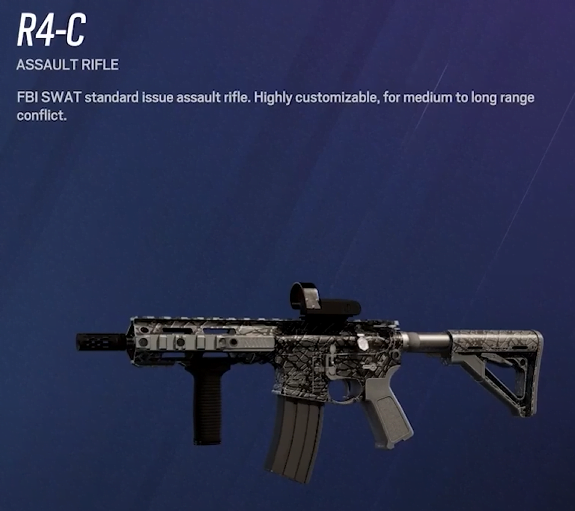 M45 (Secondary)
This is a high-risk high-reward semi-automatic pistol that can help people with good and steady aim as it has low ammo capacity but higher damage.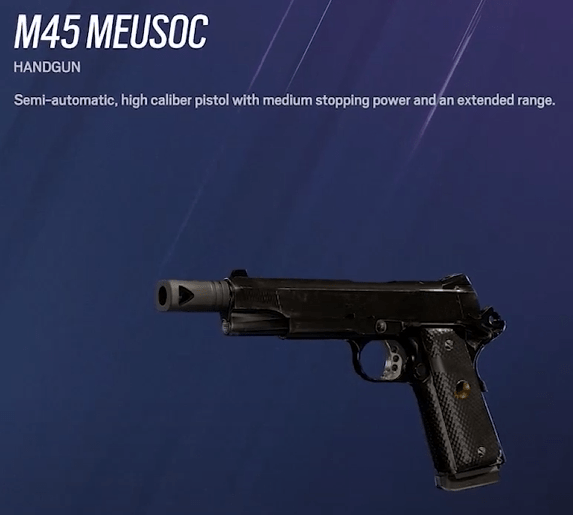 5.7 USG (Secondary)
The 5.7 USG is the complete opposite of the M45. With it being a more panic-friendly weapon, people can easily switch to it when they run out of ammo in their primary. It does not have much damage but makes up for it by having a higher ammo capacity.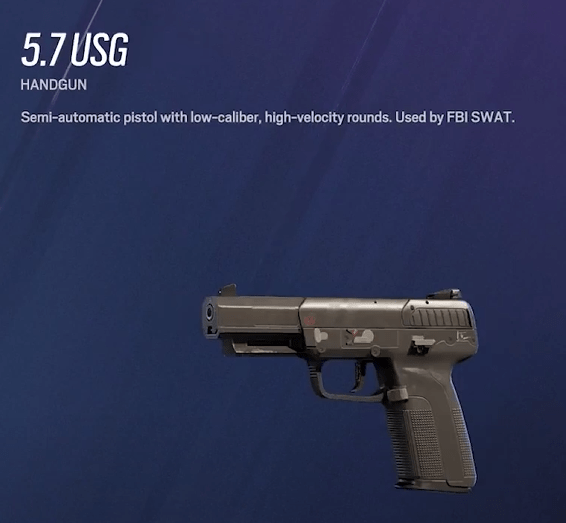 Breach Charge (Gadget)
A stick-on charge that allows you to go through unreinforced walls, hatches, and barricades. You can also make a sightline on opponents by creating a hole through floors or ceilings.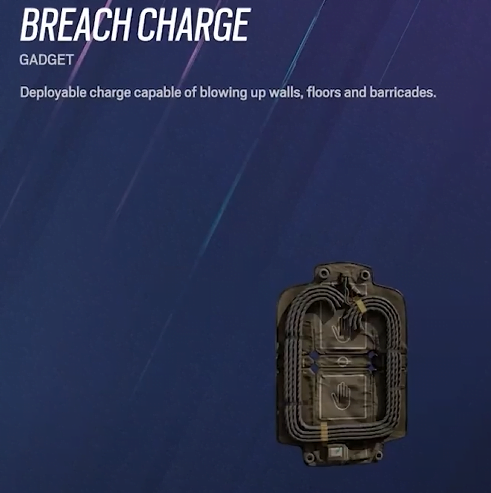 Claymore (Gadget)
An Anti-personnel explosive. Which can be used to deal damage or even kill opponents or gadgets using its proximity sensor.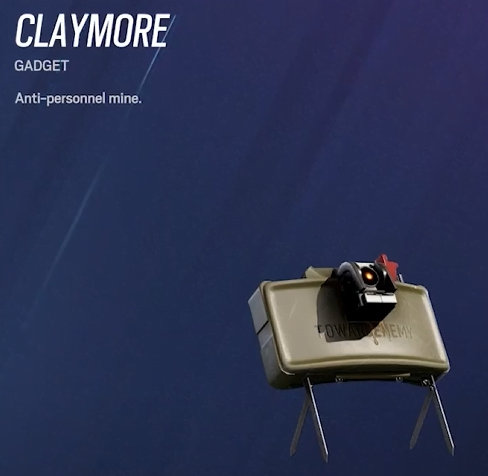 Breaching Round (Gadget)
A grenade launcher that fires a breaching round that burrows into the surface and automatically explodes.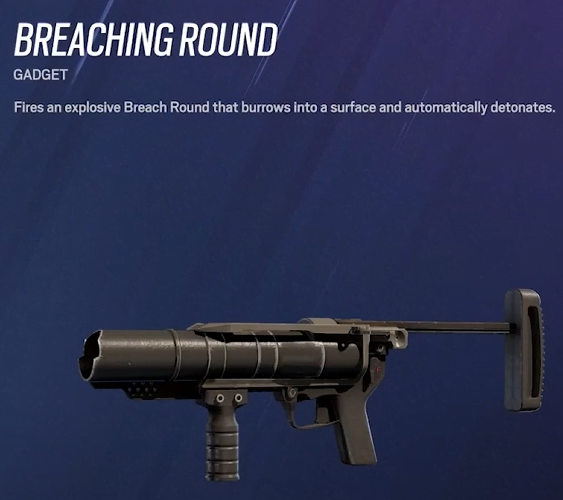 Use Ash's Utility To Your Advantage
Ash's utility can open up a lot of chances for you and your team that can win you a lot of rounds. Her utility can used to bring down destructible walls and floors. Her breaching round can help you do so. While the breaching round is good for destroying stuff, the ideal way is to use it to get rid of enemy utility.
The breaching round, being a projectile, helps you destroy utility from a distance. Anything that is not a reinforced surface can be destroyed by it.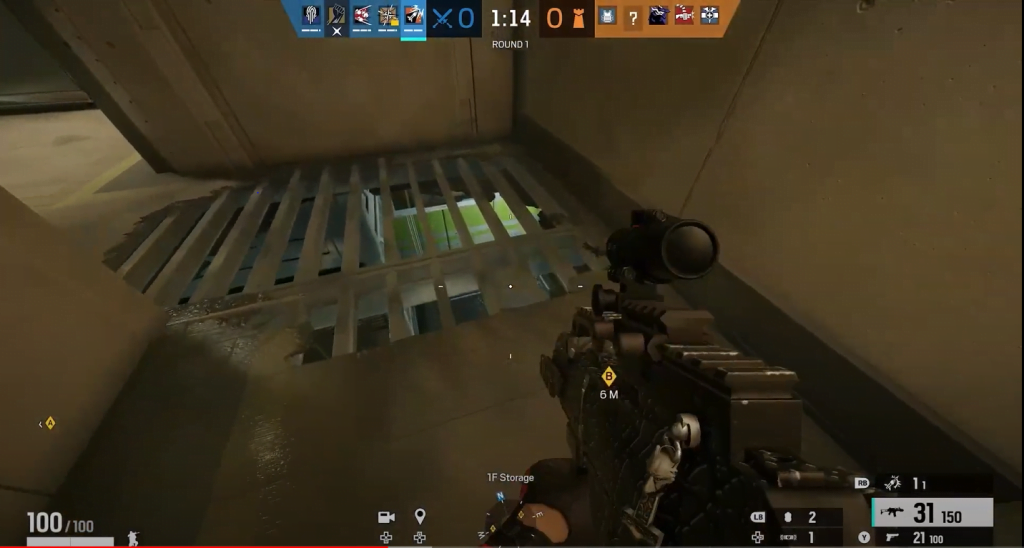 Moving on to the breach charge, it can help you play vertically by creating holes in the floor and catching enemies at a very awkward angle.
How To Be Effective With Ash
Due to Ash being a 3-speed, 1 armor operator with some of the best guns in the game the only thing she's good at is being an entry fragger. You can use her weapons to tick off enemies one at a time while creating new entry points for your team.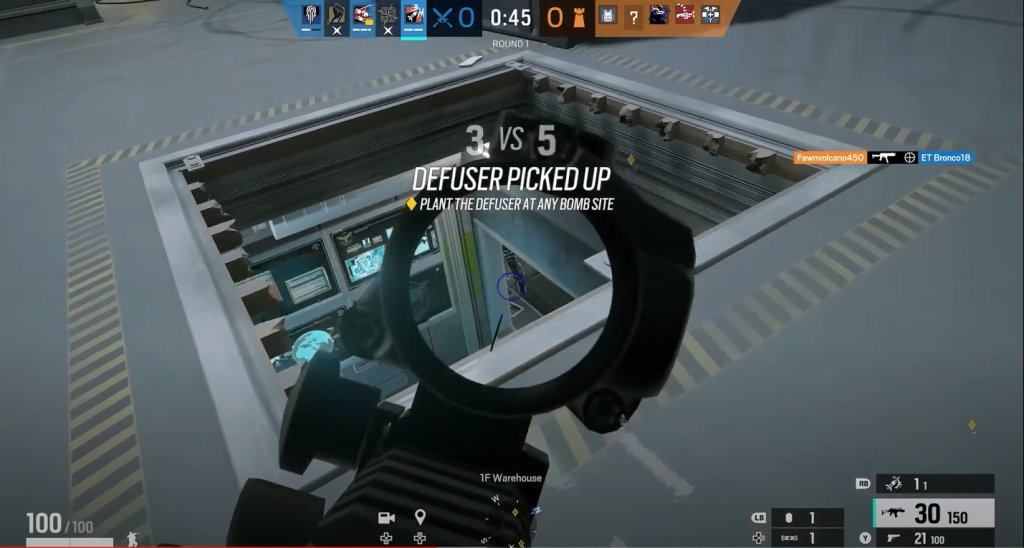 Playing slowly with Ash is going to get you nothing but a useless operator. Create a line of sight for your team using her utility. Use her breach charge on the floor or ceiling destroying the enemy's defensive utility or the enemy itself.
Ideal Attachments For Ash
When it comes to attachments or loadouts, there are rarely any optimal suggestions. It completely comes down to personal preference. It sometimes depends on the map, team strategies, or even the objective. Some sight might suit you and not others or some barrels might suit how you control the recoil.
There is always something for everyone. Just because it worked for someone else does not necessarily mean it will work for you. Mentioned below are some of our ideal attachments. Feel free to change these up according to your play style.
R4C
Sights: Hollow A
Barrels: Extended barrel (You can use the flash hider if the recoil is difficult for you to control)
Grips: Vertical Grip
G36C
Sights: Scope 1.5x
Barrel: Extended barrel (You can use the compensator if the recoil is difficult for you to control)
Grips: Angled grip
With all the information mentioned above you can implement all of them and proceed with your journey as ash. After gathering all of this information, you are not instantly going to get better there is always going to be trial and error.
Make sure to communicate with your teammates and rush with your weapons.