Facility X-301 is an island full of Technology and Evil Machinery; defective pieces were left behind here. Dr. Bergstrom's secret research was also conducted here, which confirms the Island's connection with Arthertine.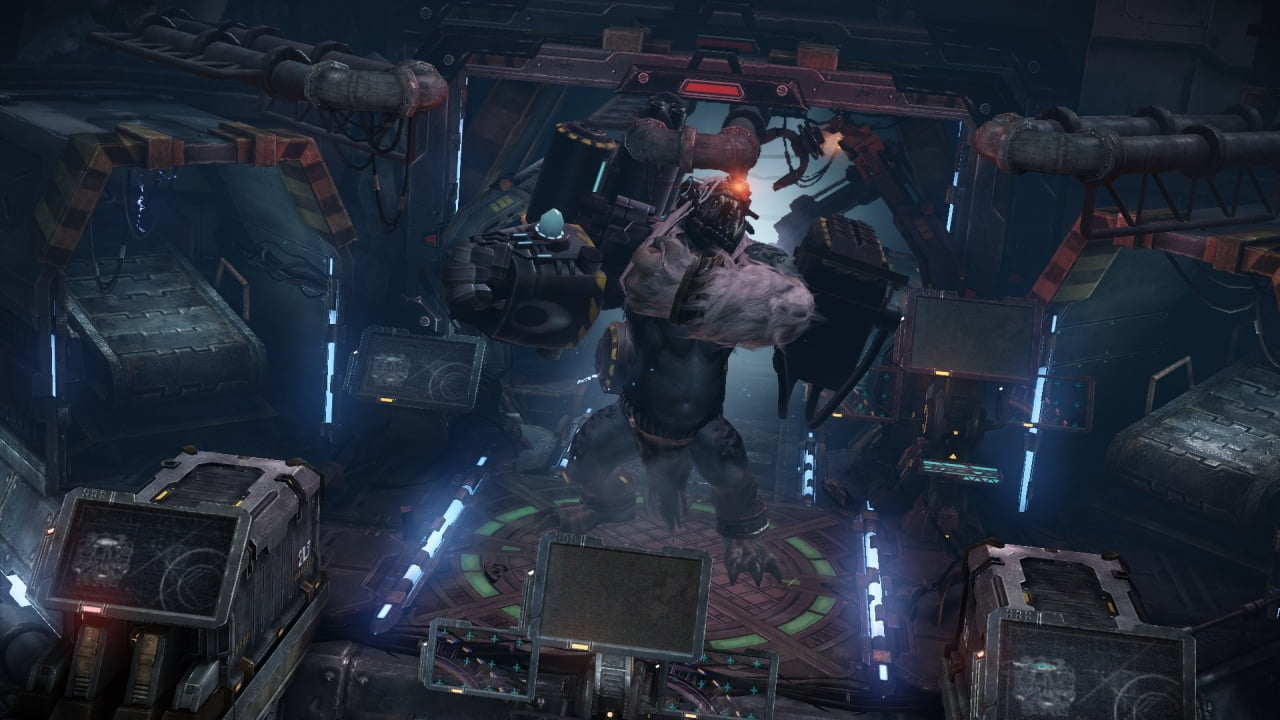 Facility X-301 Location
Facility X-301 is located within Spectrum Ocean just beside the main continent Arthertine. If you start sailing from Arthertine's Dock (Arid Path), you will reach there quickly without any hassle.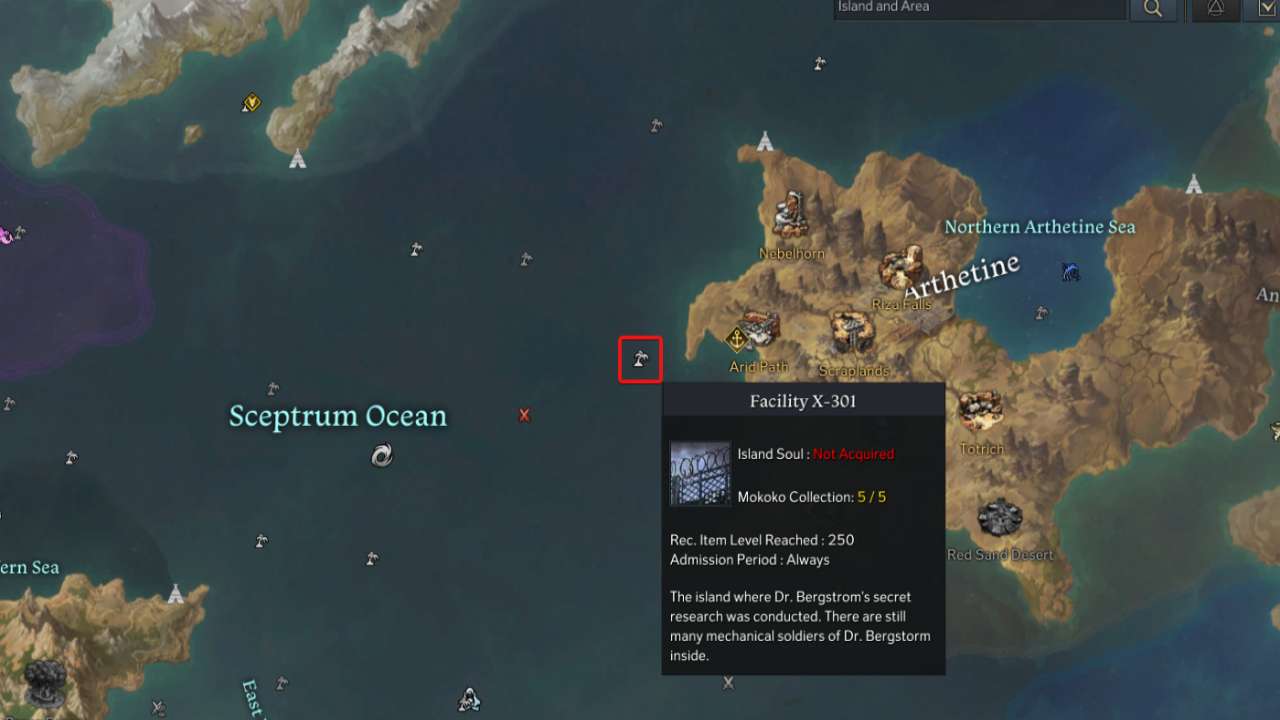 Requirements
Facility X-301 is an RNG fighting-based island; it's better to equip yourself with the best possible battle gear.
Recommended Item Level to access this island is 250, while the Area 7 dungeon requires an Item Level of 302.
How To Get Facility X-301 Island Soul
Facility X-301 Island Soul is dropped randomly as a reward for defeating Experimental Tarmakum situated in Area 7 Dungeon.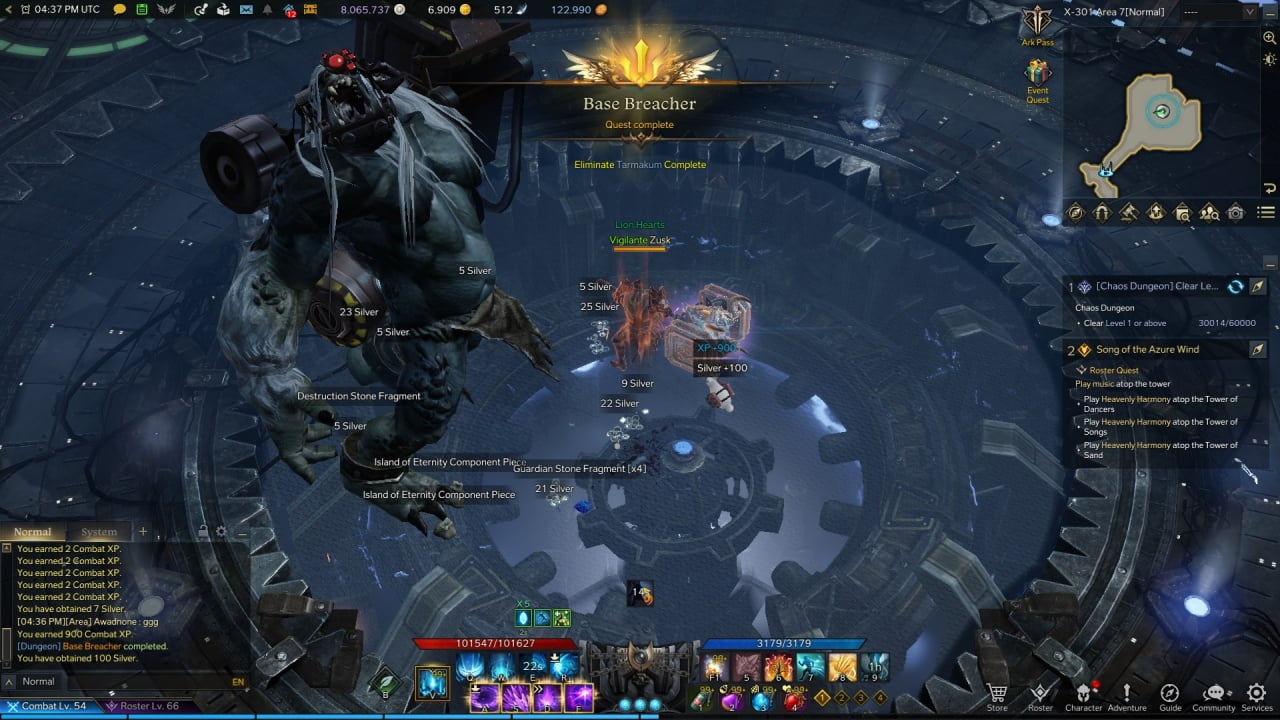 Facility X-301 Questline
A Door Shut Tight
This quest is given to us by NPC Defective Product, who resides in the middle of the Island. The objective is to activate a mechanism after defeating several robots guarding it.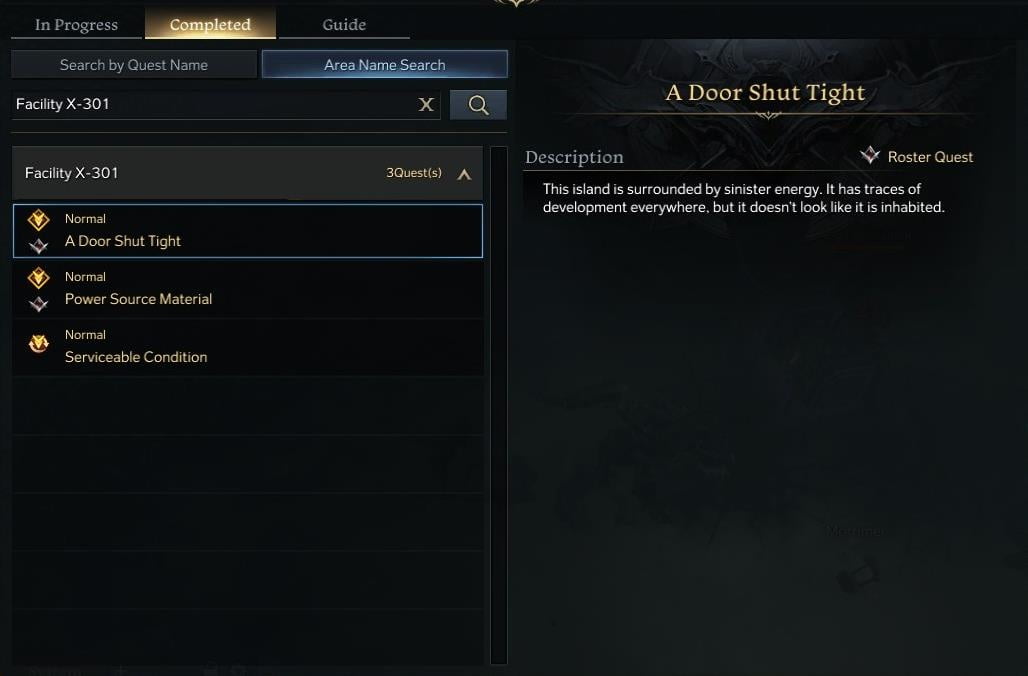 Power Source Material
This quest is also given to us by Defective Product. You have to collect the power sources within the crates scattered throughout the Island. It is a tricky search quest because most of the chests can be found hidden in the corners.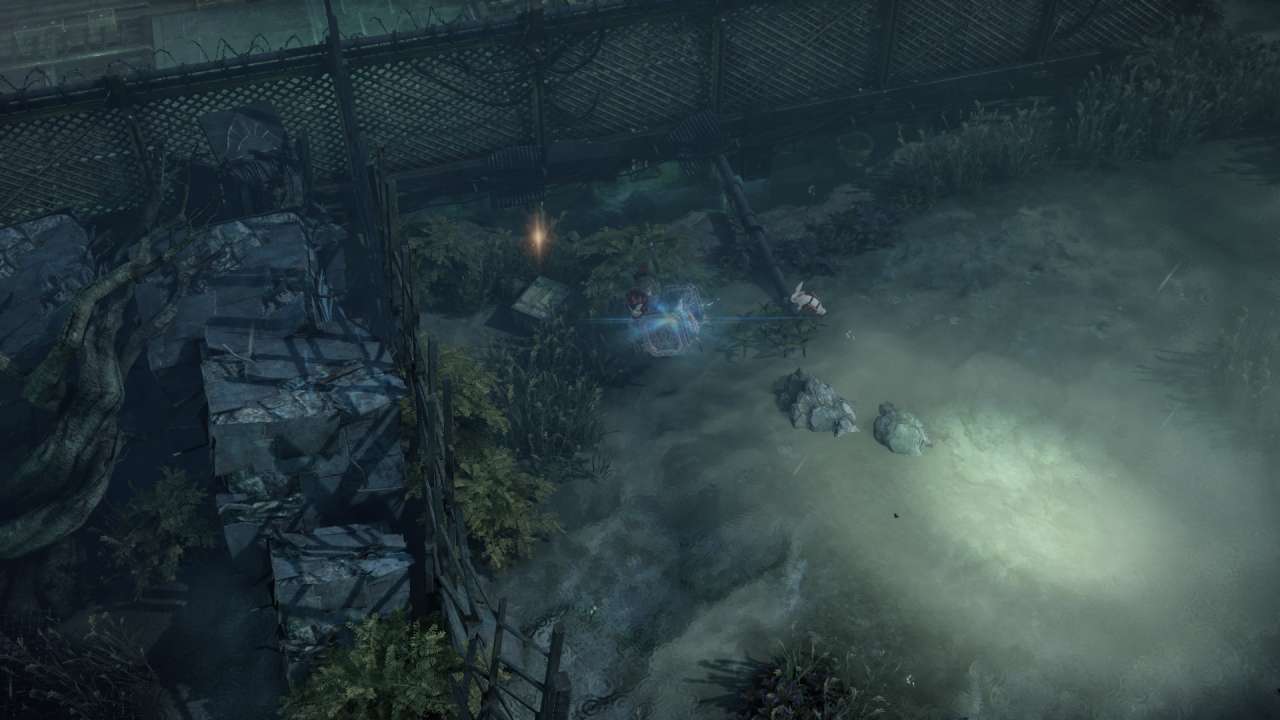 Serviceable Condition (Repeatable)
For this quest, you need to collect 1000 Batteries which can be obtained by defeating the enemy robots. This quest is also very tiring and lengthy as finding and killing robots takes time, and each robot gives about only 10-20 batteries.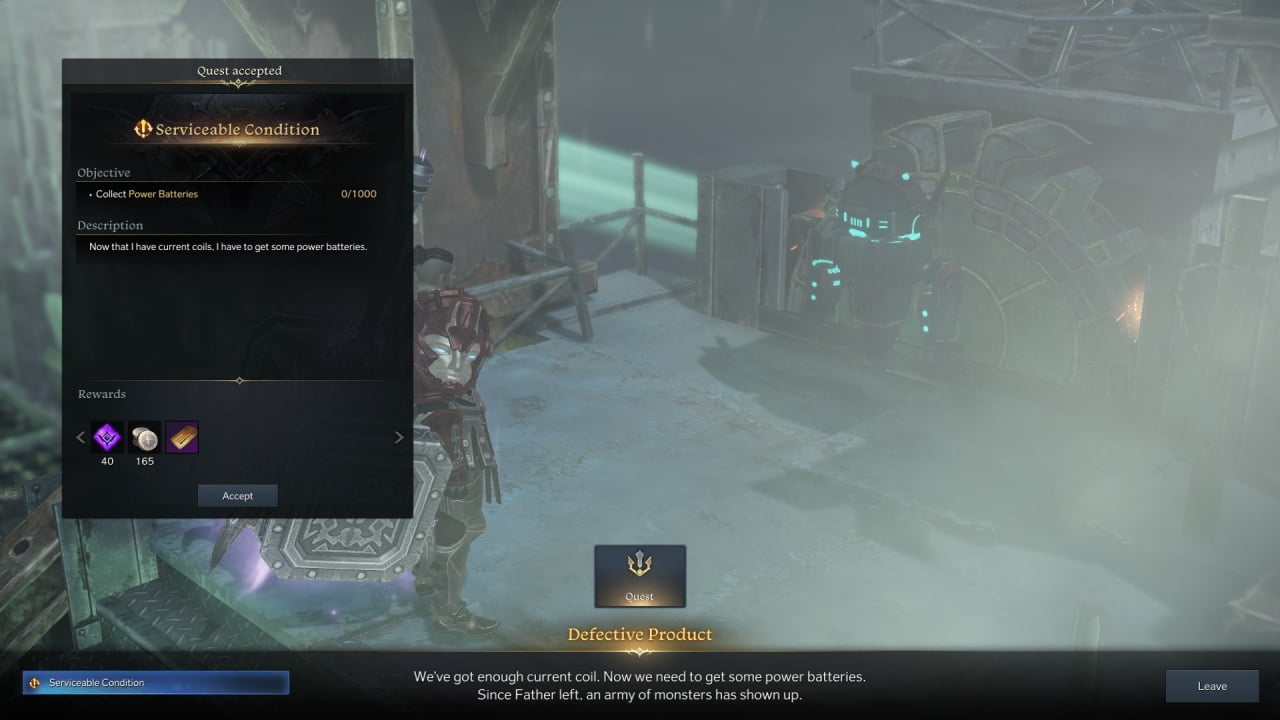 Completing this quest rewards you with Secret Hideout Access Card; you can only enter the X-301 Area 7 with this card. It is a repeatable quest, so you can access the dungeon every time after completing it.
X-301 Area 7
After acquiring the Secret Hideout Access Card, you should head toward the dungeon X-301 Area 7, where Experimental Tarmakum is located. The dungeon area is compact; there are only two enemy waves to fight and disable the barriers. After disabling the barriers, activate a mechanism to open the boss arena.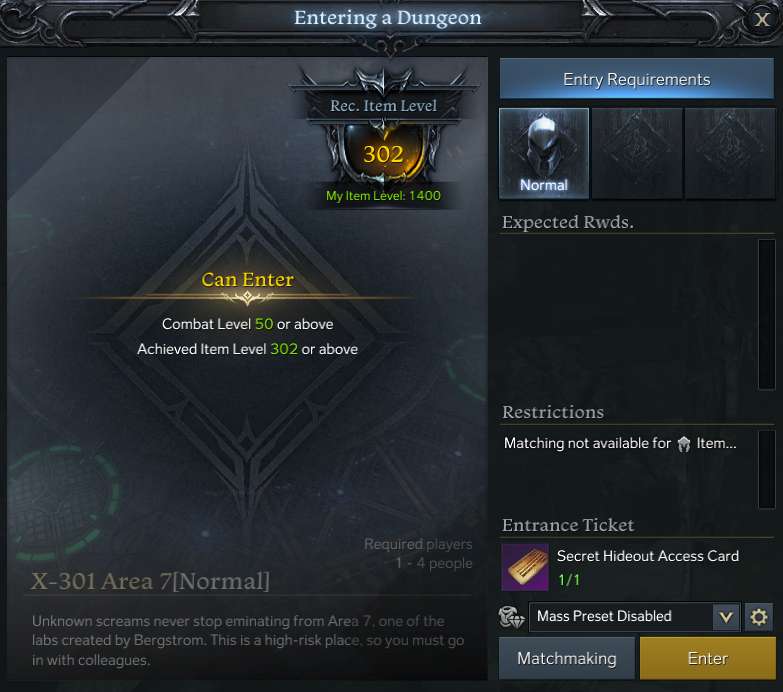 Experimental Tarmakum Boss Fight
The only playable difficulty in X-301 Area 7 is 'Normal,' so the Tarmakum doesn't even feel challenging, but still, the rapid gunfire attacks deal massive damage if they aren't dodged. Defeating this boss grants you the Island's Soul and Tarmakum Card. Since these rewards are luck-based only, there is a very slim chance that you'll get it your first time.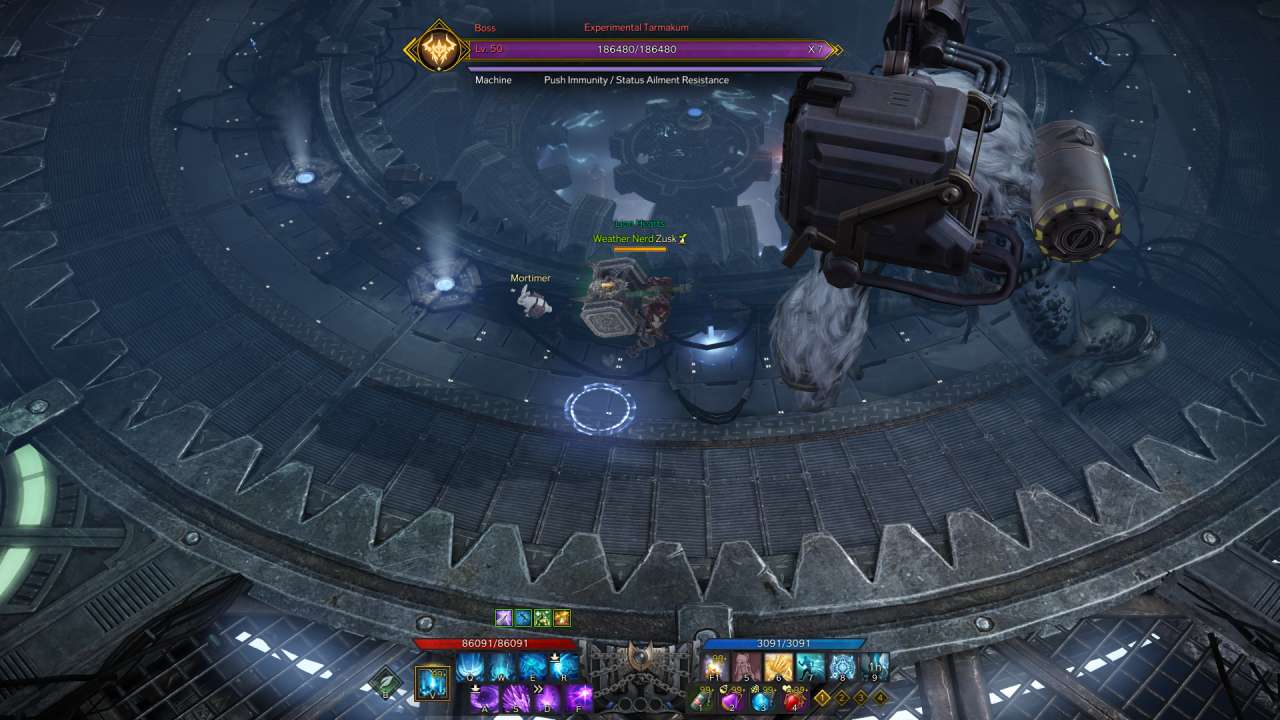 Starlight Isle Quest
The Soul Left in X-301
Facility X-301 is also part of a vast chain quest starting from Starlight Isle, given by Diego's Mom (NPC in Runaways Island). You must collect Eye Sensor from defeating Secret Base Guards in various parts of X-301 Island. It gets pretty to -ublesome if other players are doing the same quest; you have to wait 5 minutes until Guard respawns.
Una's Task – Android Emancipation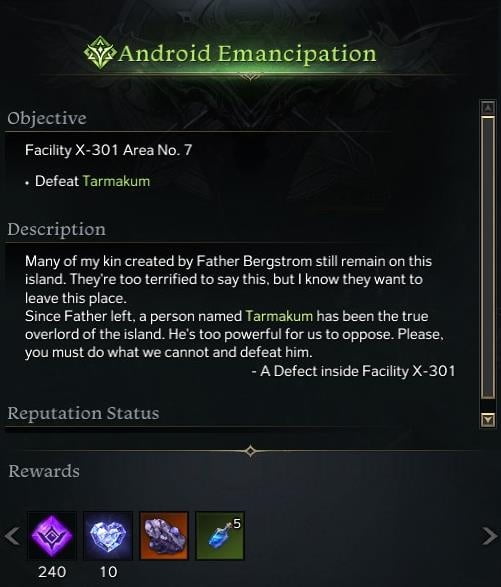 There is only one Una Task found in X-301 Island Android Emancipation. You must defeat the Tarmakum boss to complete this quest.
Tier 1 (30 Reputation Points)
Tier 2 (40 Reputation Points)
Tier 3 (80 Reputation Points)
Kindness Potion
Mount: Blauer Vogel
Silver x14,000
Facility X-301 Major Rewards
Facility X-301 Island Token
Kindness Potion
Epic Rapport Chest
Tarmakum Card
Mount: Blauer Vogel
Wisdom +2
Facility X-301 Mokoko Seeds
A total of 5 Mokoko Seeds can be found in Facility X-301 Island.