This year's Gamescom Opening Night Live brought many surprises for the gaming community. Among them, Tripwire Interactive, the studio behind the famous Killing Floor series, shocked players with the unexpected reveal of Killing Floor 3. This third installment promises intense action, chilling visuals, and innovative features that will redefine the first-person shooter genre.
Table of Contents
The Unveiling
At Gamescom 2023, the world saw the impressive Killing Floor 3 reveal trailer that combined stunning visuals with exciting gameplay. The trailer seamlessly mixed action sequences with in-game content previews, creating an exciting experience that left viewers eager for more.
A Legacy of Growth
Starting in 2012, the Killing Floor series has evolved significantly. Despite initial challenges, Killing Floor 2 became a polished and engaging game that captivated players. Now, Killing Floor 3 aims to build on this success and take the series further.
For fans who enjoy chaotic battles and teamwork, especially with friends, the excitement around this reveal is understandable.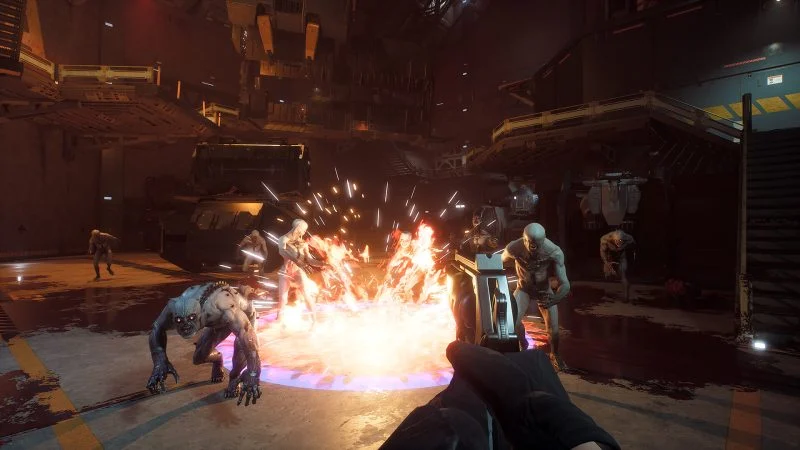 What's the theme of Killing Floor 3?
Set in 2091, Killing Floor 3 places players in a dystopian future where the ominous Megacorporation Horzine has unleashed terrifying Zeds, nightmarish creatures threatening humanity. The rebel faction Nightfall stands against them, determined to protect humanity from these monsters.
Bryan Wynia's Vision
Bryan Wynia, the mind behind Killing Floor 3, shared insights into the game's development. In an interview with PCGamesN, Wynia and his team talked about incorporating player feedback. Analyzing player interactions with previous titles, they identified favorite weapons, maps, and features to include in Killing Floor 3, ensuring the game resonates with the community.
A Darker Experience: Killing Floor 3 isn't just revisiting the past; it's embracing a new vision. Wynia likened this approach to "Christopher Nolan," infusing a darker, more intense atmosphere. This change offers players a fresh perspective on the world, promising engaging gameplay.
Realistic Arsenal: Weapons in the game balance realism and creativity. While some firearms have fantastical elements, Wynia's confidence ensures each weapon feels authentic and impactful.
Ethical Microtransactions: Microtransactions have worried gamers, but Killing Floor 3's focus is on cosmetic items, avoiding "pay-to-win" tactics. Wynia commits to free updates, like maps, preserving the essence of Killing Floor while enhancing the experience.
Personal Expression: Cosmetics in Killing Floor 3 lets players express themselves. These features allow unique skins, coordinating with teammates, and personalizing avatars. This fosters identity within cooperative play.
Horror Teasers
Gameplay teasers unveil details: melee combat, strategic enemies, and hints about adversaries. The gripping trailer previews intense action, fueling anticipation.
A Promising Future
Killing Floor 3 is exclusive to PlayStation 5, Xbox Series S/X, and PC. Release details are unknown, but the gaming community is eager. Tripwire Interactive's careful reveal has sparked curiosity, leaving players anticipating the game's arrival.