Today's topic is Uranium in the popular colony simulator game Rimworld. Rimworld has a resource system similar to Dwarf Fortress, with many different sorts of ores with various applications and qualities. Uranium is one of these ores. We will discuss what Uranium may be used for in Rimworld, how to obtain additional Uranium, and how to best utilize it. Uranium can be obtained via mining Uranium Ore, trading with other factions, or completing Quests.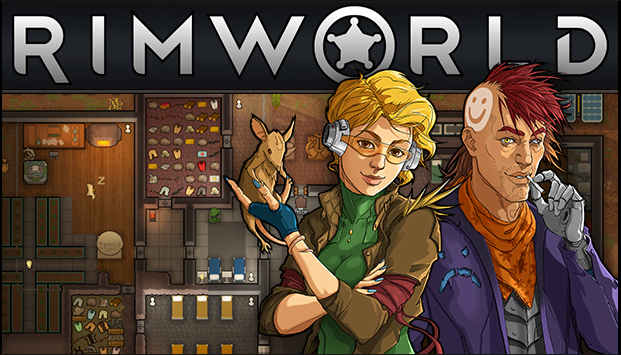 There are many materials and resources that players will gather and use in RimWorld, and uranium is one of the most important ones. Unfortunately, you won't get to use uranium until the late game, which makes it a rare material that players will usually hoard for a long time.
What is Uranium?
Uranium is based on the real-world metal of the same name in Rimworld. Because of its radioactive characteristics, it is frequently employed as an ingredient in weapons. Although it can operate similarly in Rimworld, it is actually utilized for a wide variety of purposes.
Not only can it be used to make advanced weapons, but it can also be used in artwork and numerous production workshops. Along with plasteel, it is a relatively scarce ore resource. This article will go over some of the most common uses of uranium in Rimworld, as well as what you should and should not use it for.
Uranium ore is defined as Uranium that has been packed into a mountain or rock. This is a mineable block for your colony and the best source of Uranium in the game. Unlike other mountain resources, Uranium does not require any processing after mining the ore; it is simply present after mining the ore. Uranium Ore has 4000 hit points of health, as shown in the resource below.

As a result, it is one of the slowest ores to mine in Rimworld since your colonists must break through all of the hit points to obtain that yummy radioactive stuff. Each tile of Uranium Ore will yield you 40 units of Uranium. This figure can vary depending on your colonists' mining skill and the sandbox parameters you choose at the start of the game.
Uranium Ore will appear within the mountains. A meteorite containing Uranium Ore may also fall on your colony on rare occasions. This occurrence can occur at any time, and it can fall anywhere on the map, including within your base or on a colonist. The meteorite will contain 9–12 tiles of ore.
Uses Of Uranium
Uranium is often regarded as a late-game resource due to its scarcity and utilization in advanced recipes. However, it can undoubtedly be used in many early-game recipes as well. For example, the club is one of the first melee weapons you can craft in the game.
Uranium can be used as a resource to make the club, and it produces the most powerful club in terms of DPS when compared to other resources in the game. When combined with a mace, it can yield the strongest blunt weapon in the game. We'll go over some of the practical applications using the illustrations below.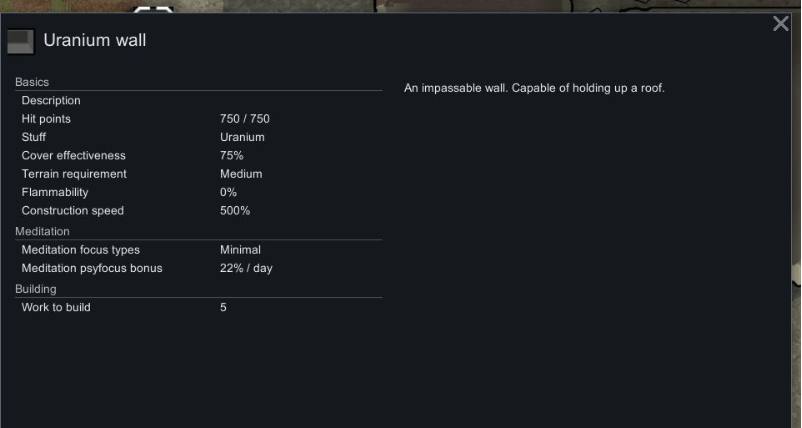 Construction
Uranium can be used to build walls, but it is not recommended. Alternative resources are more easily available, and uranium is a scarce resource. A uranium wall has 750 hit points, making it an extremely strong wall. However, it is not as widely available as stone blocks.
Production
Most of the production items, or "crafting stations," in the game can be built with uranium. Using uranium for these items will not improve the quality of the products they produce or their crafting speed. The only advantage of using uranium for these facilities is that the hit points will be higher than if steel were used. If you have a surplus of uranium and no other options, such as steel or wood, this may be your only option.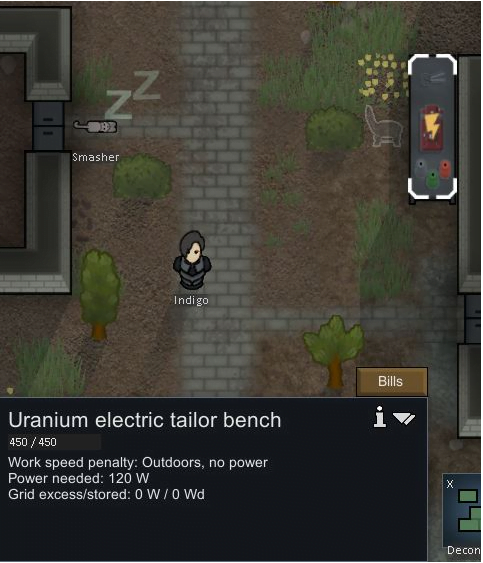 Weapons and Armor
Uranium can be used to craft powerful melee weapons. The uranium mace is the most damaging blunt melee weapon in the vanilla Rimworld, but the Royalty expansion adds newer, stronger blunt weapons.
You can also use uranium to make armor for your colonists. This includes both full-body plate armor and smaller armor parts such as helmets, plate shoulders, and gauntlets. To make an armor piece out of uranium, go to the Bill for the armor piece and click on the Details button.

You can then select the materials for constructing the item. Uranium is an excellent choice for armor because it provides a high level of protection all over the body. It is as heavy as any stone block, yet it offers superior protection over wood or steel. Uranium can also be used to manufacture some advanced armor types.
Ship Parts
Rimworld's goal is to construct a ship and attempt to escape the planet. When you reach the very end of the research tree (to the right), you will notice that the last pieces of research are all about building a spaceship. The Ship Reactor is one of the items required to construct your spaceship. This item will require 70 units of uranium to build.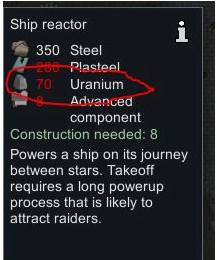 "Although uranium is not required to escape the planet in Rimworld, it is a valuable resource that can be used to build a more powerful spaceship. If you want to build a spaceship that can travel long distances and generate power, you will need to collect uranium."
How to Acquire Uranium
Uranium is an extremely scarce material in Rimworld. Although Uranium can be found in mountains or on its own around the globe, it is not always assured. You will not always have access to Uranium, and depending on where you land on the planet, it may not even be close to your beginning town. We'll go over some of the ways you can earn Uranium in Rimworld down below.
Deep Drilling for Uranium
Utilizing the deep dig to locate minerals underneath is one of the mining techniques used in the mid-late game. You will first need to construct a ground-penetrating scanner before using the deep drill to detect uranium. A new ore will be discovered underground if a colonist is given the task of using the ground-penetrating scanner after the period of time set in the menu. A menu will appear on the screen, notifying you once anything has been discovered using the scanner.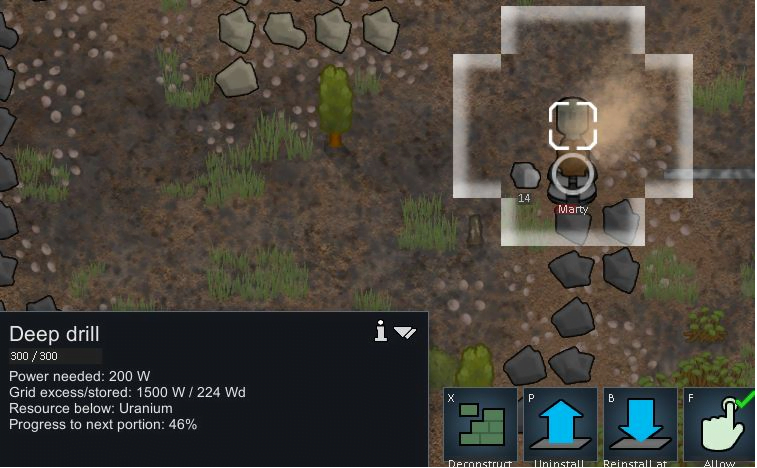 Once a resource has been discovered underground, you must construct a Deep Drill and ensure that a colonist is designated for mining. Nothing is mechanized; colonists must manually utilize the Deep Drill to locate subsurface resources. The drill is always used by miners by default when they don't have a task that is specified as being more important.
Mining
Mining uranium right out of a mountain is the simplest and most fundamental method of obtaining it. The Uranium Ore block must be located, then it must be either selected and ordered to be mined by clicking the corresponding button at the bottom of the UI or by using the default 'L' hotkey.
The quest for uranium ore does not cease until you feel there is no more to be located on your map after doing so. You are not limited to having only one colony in Rimworld. According to your selections, you are free to build up as many towns as you desire. There is a slider for the maximum number of colonies if you hit the 'ESC' key on your keyboard and choose settings.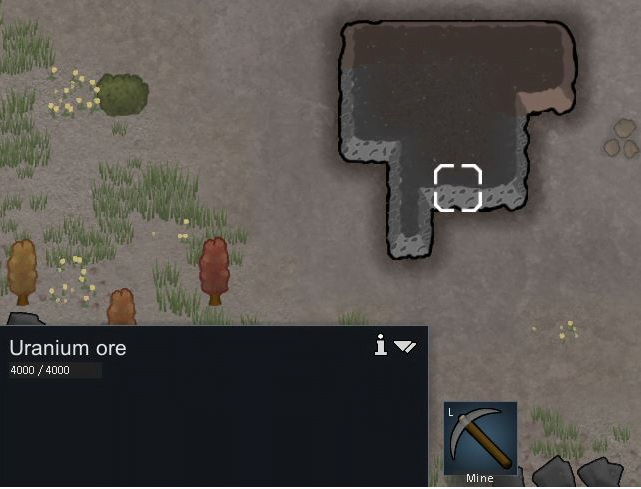 You can send out caravans to find additional colonies on the map if you choose more than one. Using this technique, you may send a mining caravan to a fresh mountain area and discover more Uranium. Simply depart the colony after removing all of the uranium from this new map. Then repeat the process.
Trading
Uranium can also be acquired via trade with other factions. On rare occasions, factions will send trade caravans to your colony. A village built along a road will attract trade caravans more frequently. The leader of the caravan, denoted by a prominent '?' sign over their head, is where you should choose your colonists with the greatest social skill to start trading with them.
There won't always be uranium in trade caravans. It is a scarce resource, not just for you to find on your own but also for everyone else. The Comms console may be used to trade with spacecraft passing by in the sky or by sending a caravan to another settlement.
Quests & Events
In Rimworld, there are a lot of missions and activities that can help you get uranium. All of these things happen at random and totally depend on the storyteller you choose at the start of the game. You may occasionally receive missions from other factions asking you to destroy enemy bases or deliver huge quantities of certain items to them in return for rewards.
Keep a watch out for Uranium occasionally appearing as a quest reward for these! Items produced out of Uranium, such as art pieces and furniture, can also be rewarded in addition to base Uranium. These may be taken apart to recover priceless materials.
Note: Random occurrences like the meteorite incident can potentially provide a reliable supply of uranium. If you're lucky, a meteorite could fall on your colony.
This brings us to the end of our Uranium Hunt. Keep all the hints in your mind and go through the map to find yourself some uranium.