Despite being one of the most successful games, Starfield is not prone to errors. Most PC players encountered an error "0xC0000005" while playing the game.

Error 0xC0000005 refers to access violation and may occur due to the corrupt files stored on your PC or having low RAM, etc. In this memory issue, the game attempts to allocate its data to an unintended location, so you get this error upon launching it. Let's get into different ways you can fix this error and start playing the game.
How to Fix 0xc0000005?
Delete DirectX Shader Cache
DirectX Shader Cache stores your cache files of games and other programs, and if one of those files went corrupt, it would present this error. Clearing all the cache will most likely fix the issue for you. To do so, Open Disk Cleaner and select C Drive. Press ok, and a file will open where you have to check the "DirectX Shader Cache." Press OK again, and your cache will be deleted.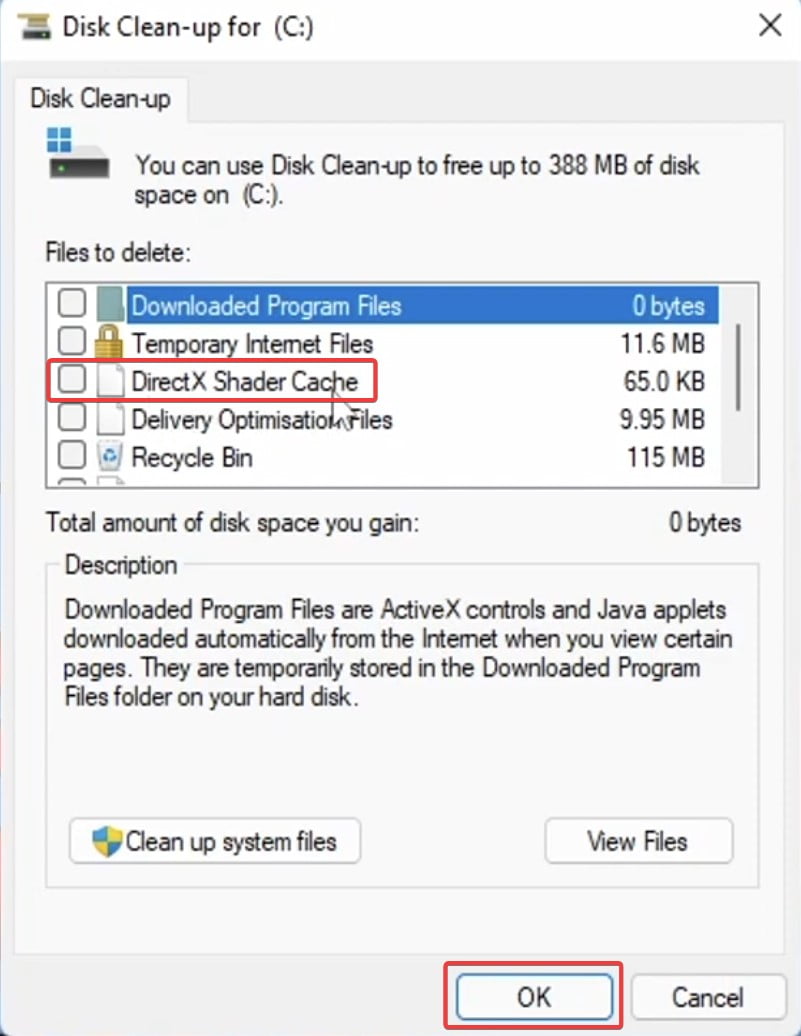 Alternatively, go to "C:\Users\'your username'\AppData\Local\NVIDIA." You will see the "DXCache" folder; you only have to delete it to reset the cache.
Disable In-game Overlays
In-game Overlays may be responsible for giving access to multiple features but can disrupt the software of games like Starfield. If you use Steam, disabling its in-game overlays might solve your problem. You can do so by going into Steam settings and finding the tab "In-Game." Once you do, uncheck the option for "Enable the Steam overlay while in-game."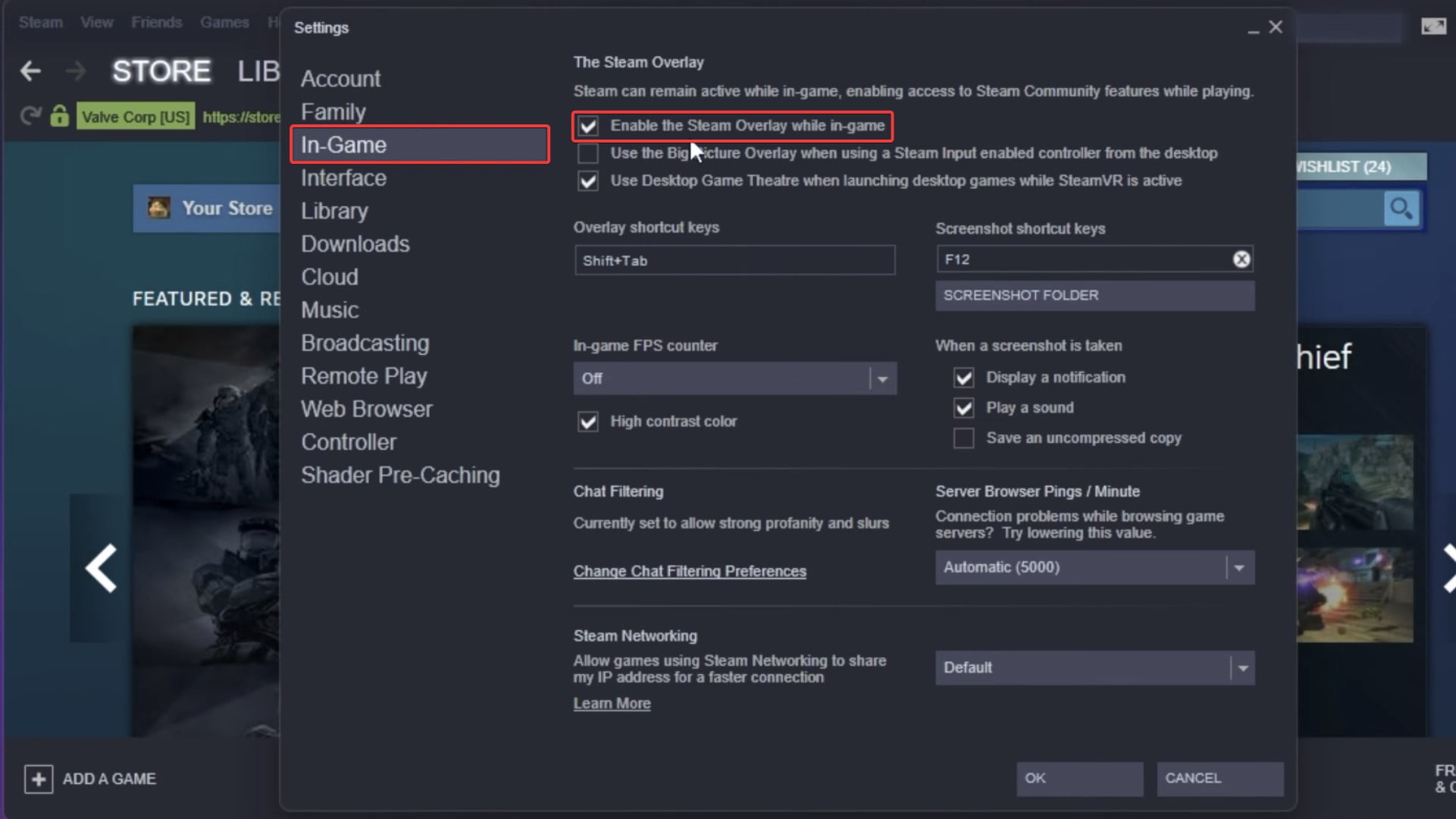 Get the Required RAM
Running Starfield requires a minimum of 16 GB RAM to operate, so if your PC has any less RAM than needed, it may not run Starfield. To fix this, upgrade it to 16 GB and enjoy the game.
To check your RAM, open settings and select system settings. Navigate to the "About" section on the bottom to find the amount of RAM installed on your PC under Device Specifications.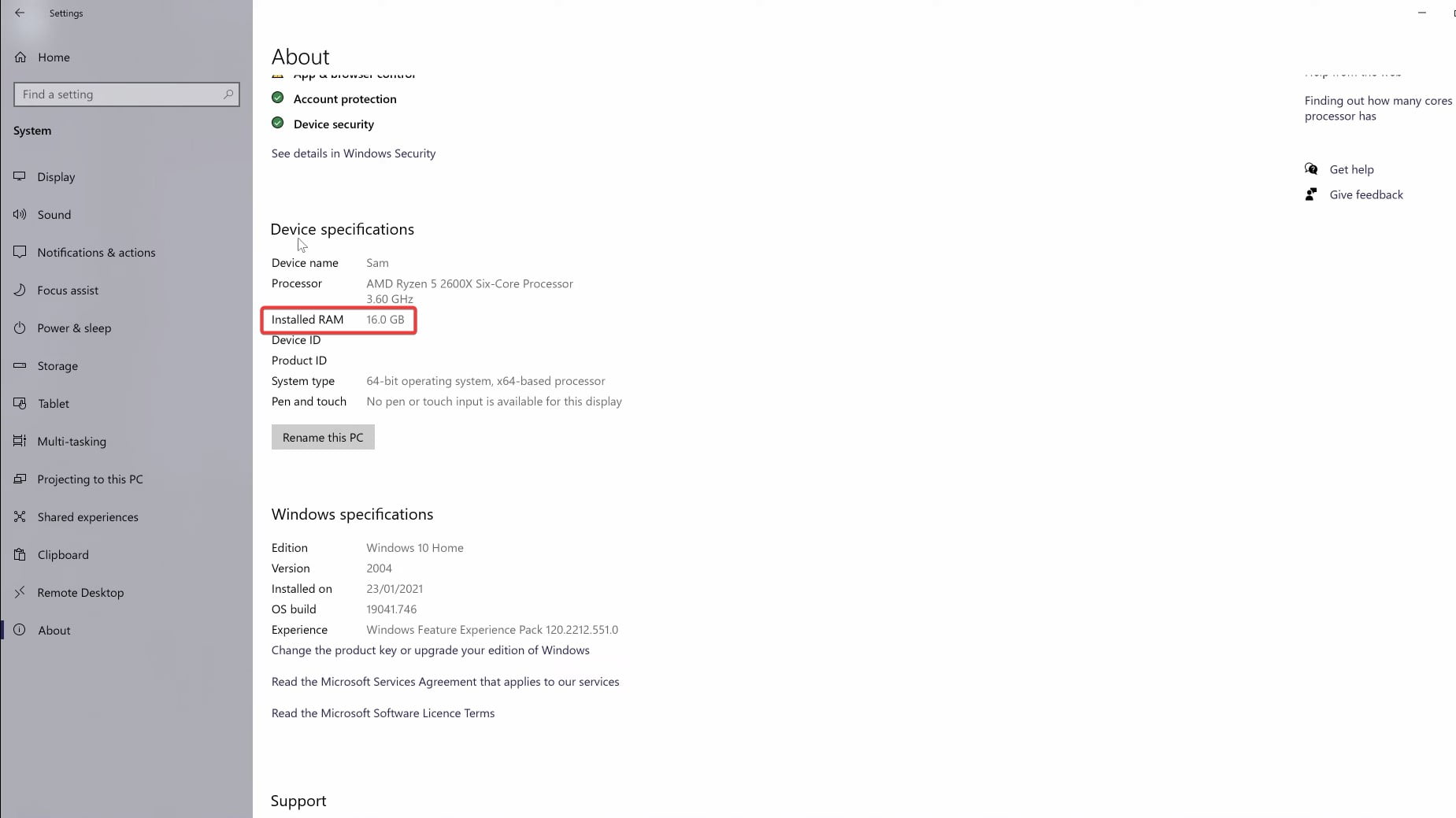 Disable RTSS Rivatuner
If you have RTSS Rivatuner enabled to monitor the PC's performance while playing the game, it can be one of the reasons the error 0xC0000005 might be popping up. Turn it off, and you can launch the Starfield successfully.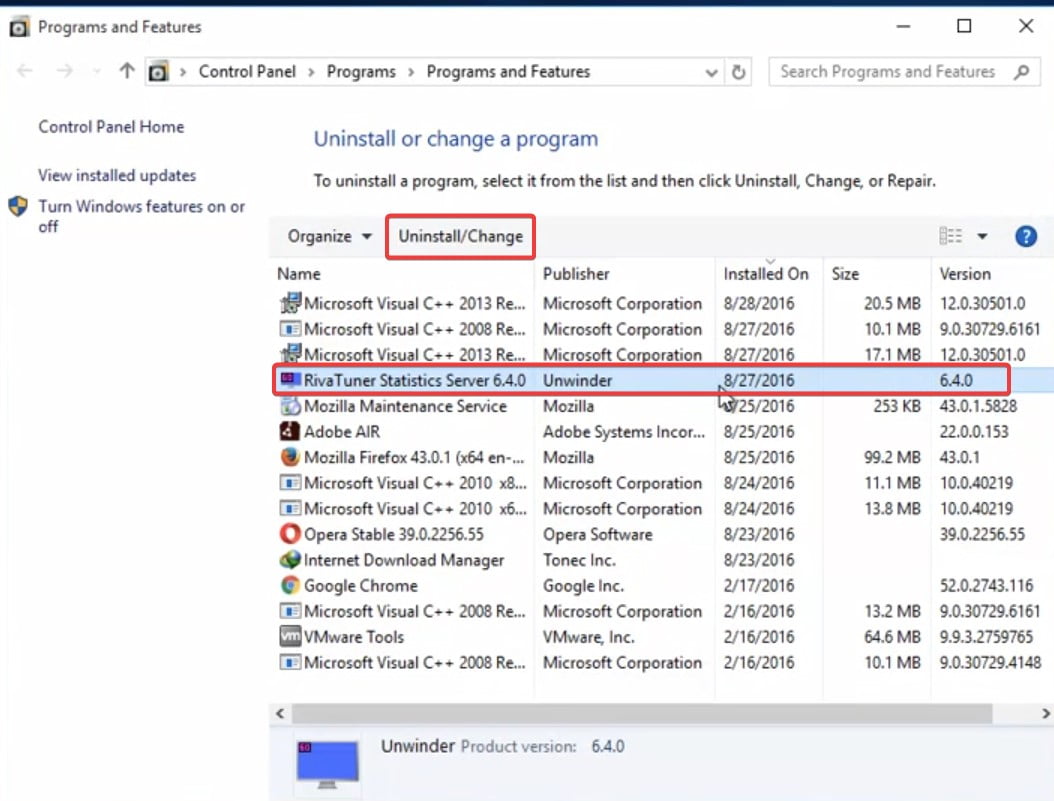 Perform an SFC Scan
Another possibility to remove the error 0xC0000005 is deleting all the corrupted files stored on the system. To do so, you must run an SFC Scan to replace all the corrupted files, and your issue will be fixed. Start the Command Prompt (CMD) as an administrator to initiate the scan. Enter the command "sfc /scannow"; it will begin scanning your PC and take a few minutes. Once it is completed, try launching the game in the hopes of it being fixed.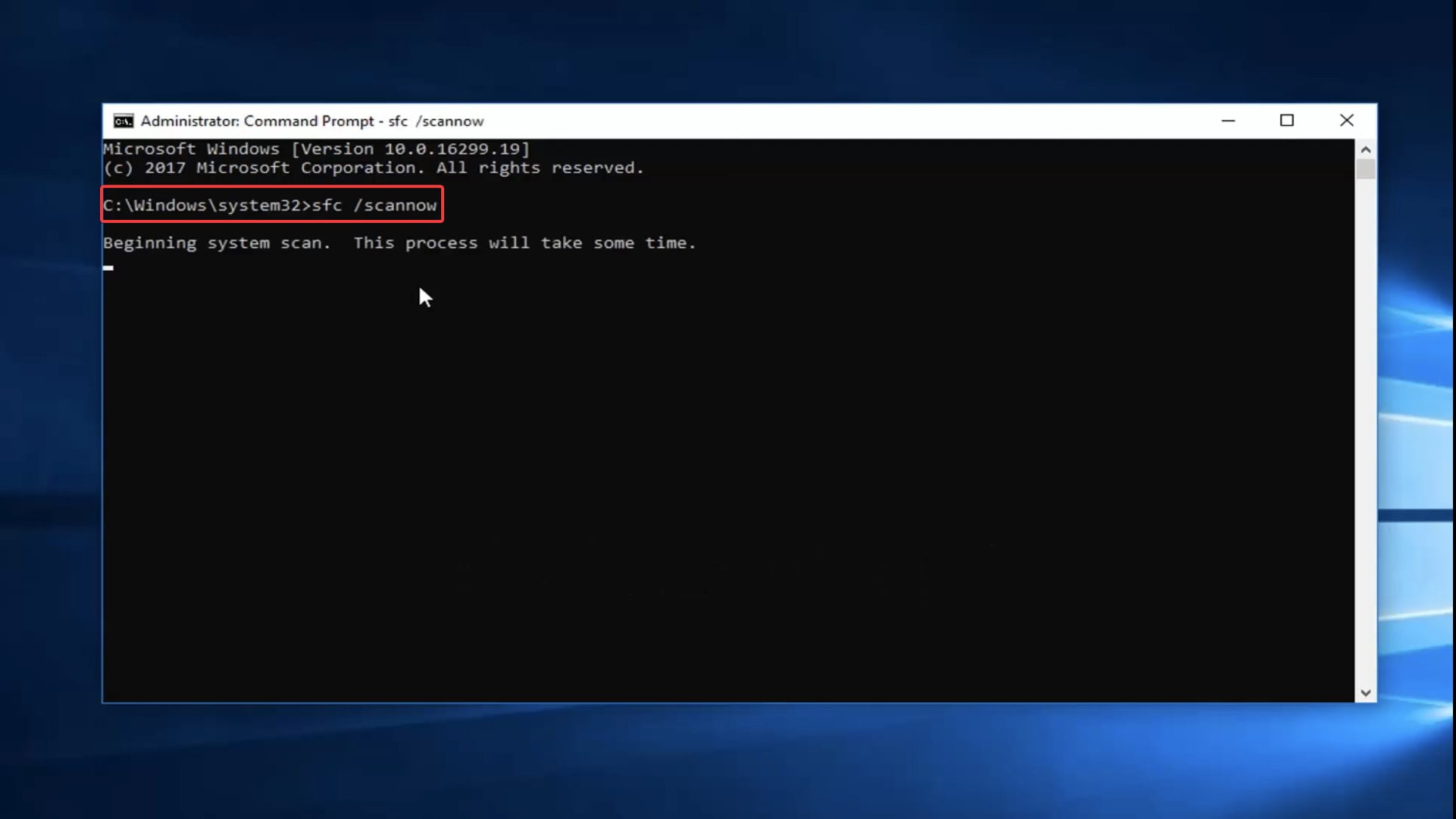 Disable Data Execution Prevention (DEP)
Windows has features that prevent the threats caused by viruses. However, it may not be compatible with some of the files on your PC, so these files or programs may display the error 0xC0000005.
You can disable DEP for your game by pressing "Windows Key + R" and typing in "sysdm.cpl". Navigate to the Settings in the Advanced tab to find the "Data Execution Prevention" tab. You will have to check the option for "Turn on DEP for all programs and services except those I select." Now you can add the program's executable files, displaying this error by clicking "add" below. After adding Starfield's executable file, click OK and restart your PC. Hopefully, This will fix your error.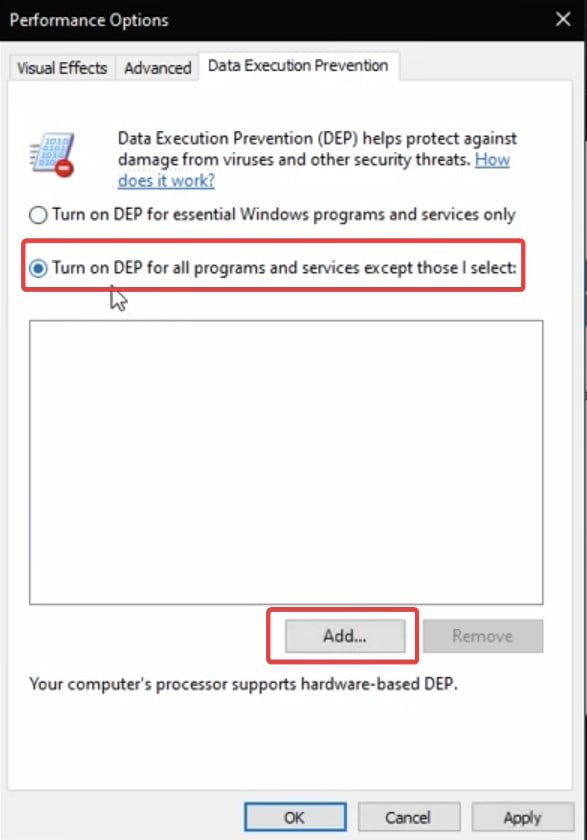 Follow all the mentioned ways to fix the error to play Starfield; hopefully, one will work.