The Uber unique items have recently been added to Diablo 4. These Uber items have impressive stats, which makes them worth the time to grind. In the recent update, they also added special bosses that you can fight to get these unique items. This guide will show you how to get these items.
Uber Unique Gear Walkthrough
Your chances of getting unique gear revolve around Duriel boss fights. These Duriels are located in the location pinned below.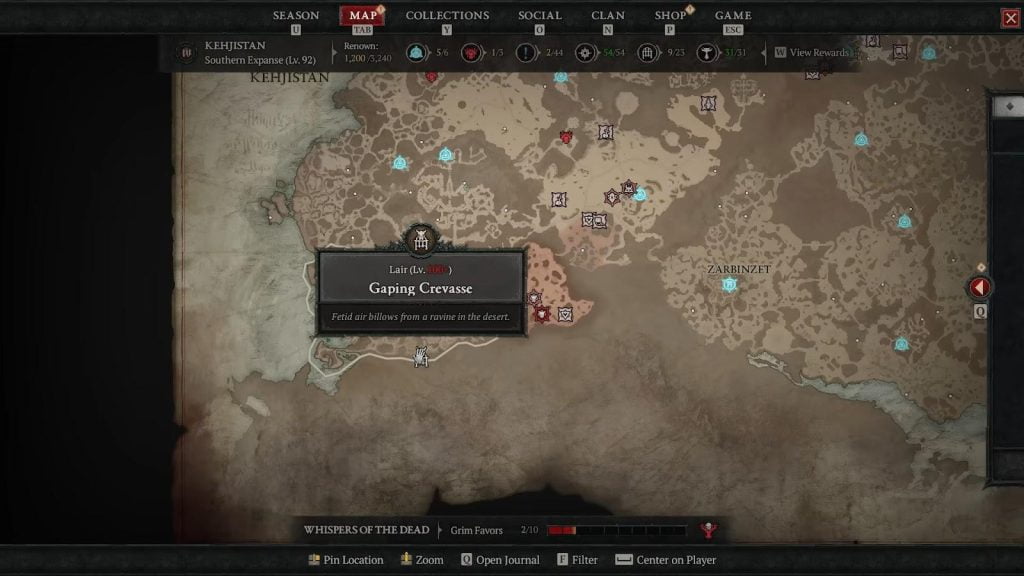 Once you have arrived at the Gaping Crevasse. You have to summon Duriel, which requires the following items:
Mucus-Slick Egg x2
Shard of Agony x2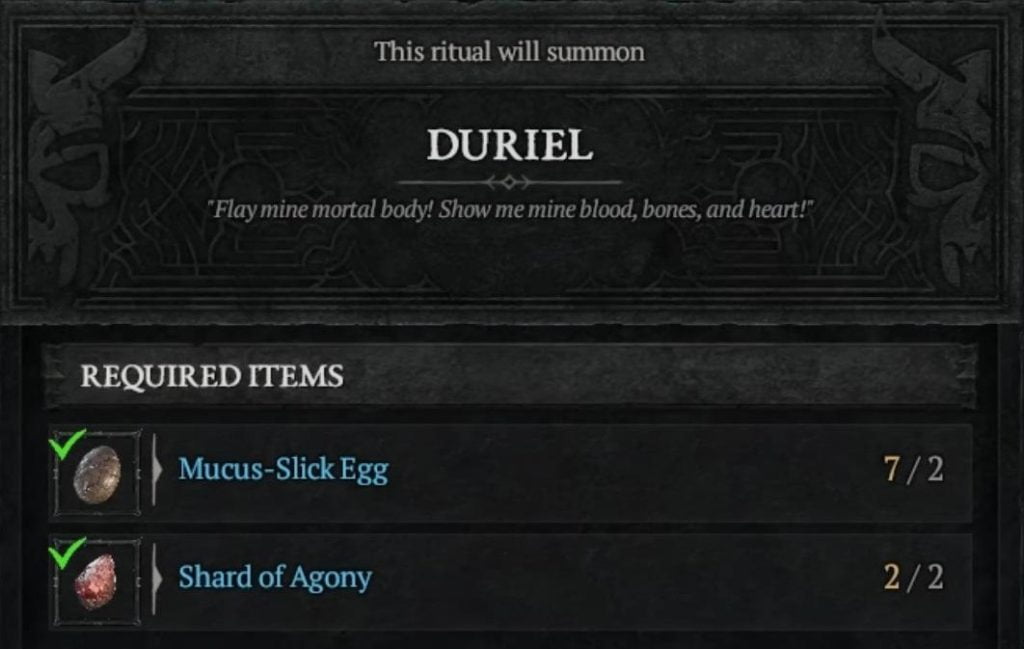 Farming Duriels increases your chance of getting uber-unique items. Fighting the Duriels daily will also gain these unique Uber items faster. These fights are more manageable if you have a group of 4 people including you in the fight. To get to Duriel, you must kill two target bosses and collect the summoning material. These bosses are Varshan (Final boss of Season 1) and Gregoire (The boss of Season 2). Varshan drops the Mucus-Slick Egg, which you need two of them, and Gregoire drops the shard of Agony, which you also need two of.
Farming Grigoire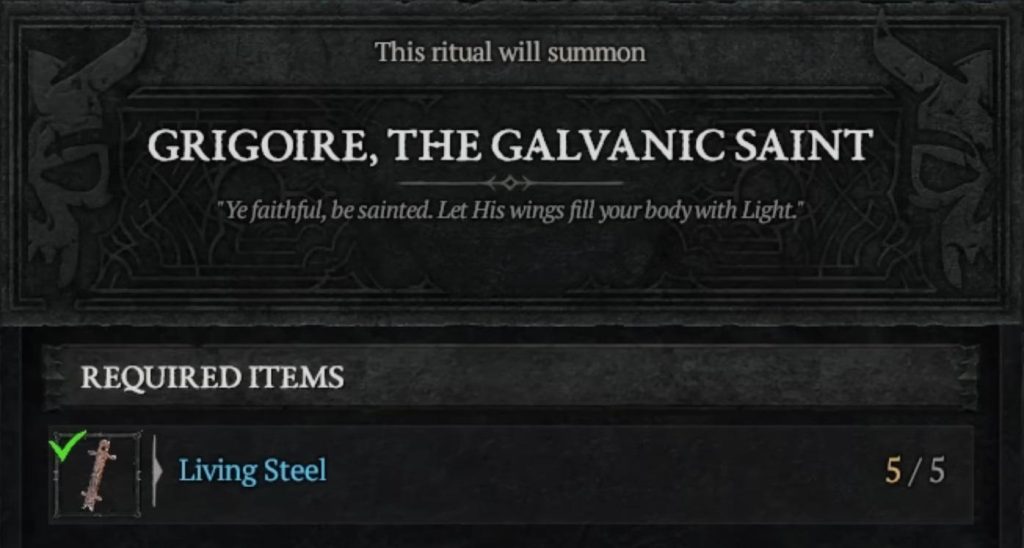 To Farm Grigoire, you need x5 Living Steel. These Living Steel can be found at the Hall of the Penitent, also marked in the map below. To get the Living Steel, you need to unlock the steel chests found in the Helltide event and to open one steel chest, you need 300 cinders, which gives you three living steel. So you need 1200 cinders to spawn 2 Grigore. Once you are done killing Grigore, you'll be rewarded with the Shards of Agony.
Tip: To quickly farm cinders, Just do the Helltide events while opening the chest, looting the plants, and also collecting every screaming vein you see on your way. Kill as many mob packs as possible to increase the number of cinders.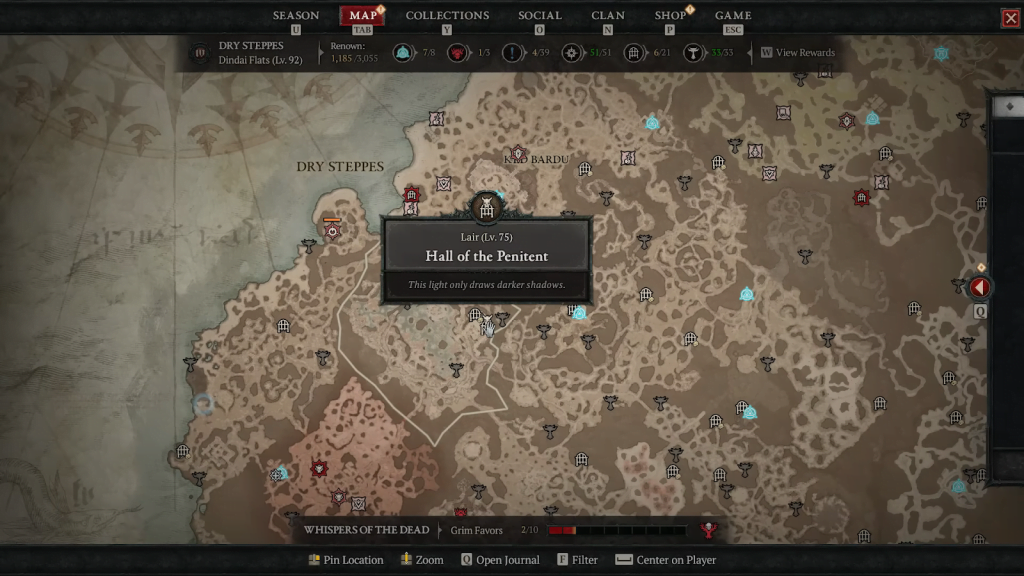 Farming Varshan
To farm Varshan, you need the following items to summon him.
Trembling Hand x 1.
Gurgling Head x 1.
Malignant Heart x 1.
Blackened Femur x1.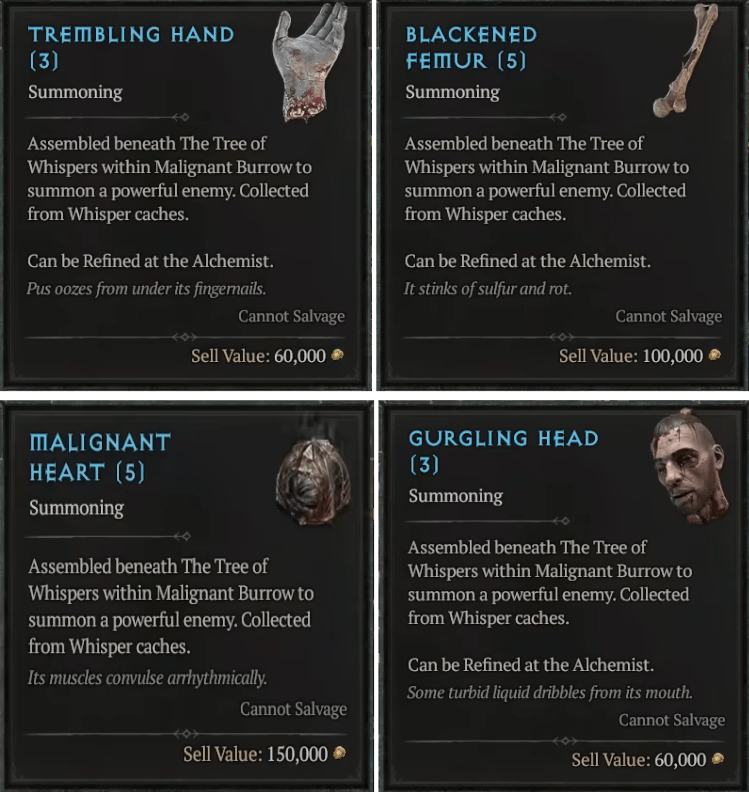 Varshan is more straightforward to summon because these items are readily available. You get things by completing "The Tree of Whispers". You just need to fill the progress bar of the whispers to level 10 and give that to the tree, and it'll reward you with a cache. These caches contain multiple body parts, depending on your luck. Suppose you have an imbalance of body parts in your inventory or can't find a specific body part. You can go to the Alchemist and craft a body part or buy a body cache, which has some chance of giving you your required body part.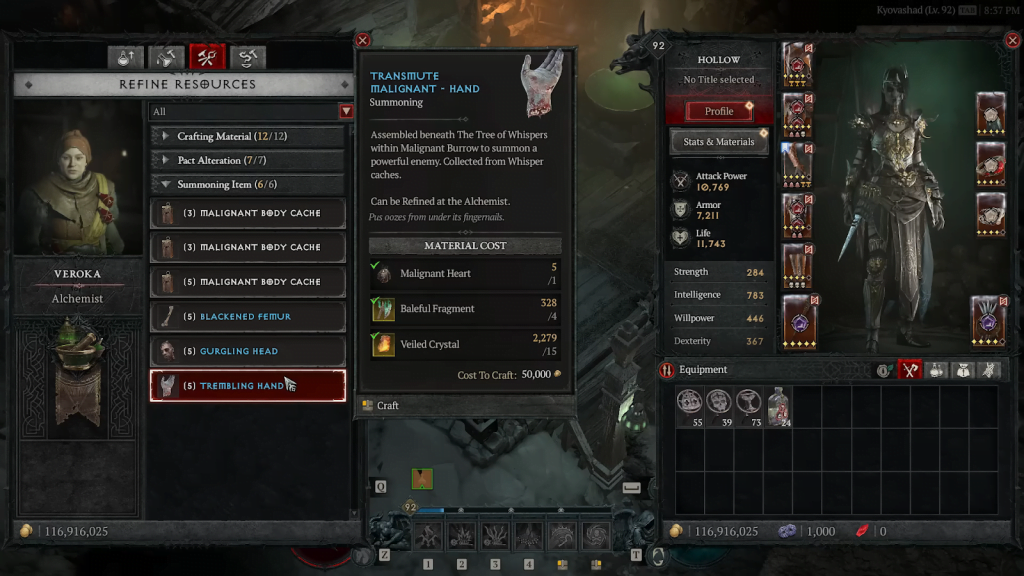 Once you are done collecting one of all the body parts, you can summon Varshan for the boss battle. To summon him, you can enter the malignant tunnel next to the whispering tree. You can finish him and get the Mucus-Slick Eggs.