Wild Hearts comes with vast choices of weapons to kill big beasts in the world. There are tougher boss fights that would require weapons with higher stats in order to deal more damage. Karakuri Katana is one of the early weapons in the games which can be unlocked by progressing through Chapter 1. Despite being the starting weapon it is one of the most powerful weapons in the game. The Katana utilizes the unbound ability to deal more damage to the enemies and big bosses.
You can craft Katanas and use them with different skills and armor sets to make a complete build that will help you progress throughout the game. The builds we are focusing on are mid-game to end-game builds to help players in Wild Hearts.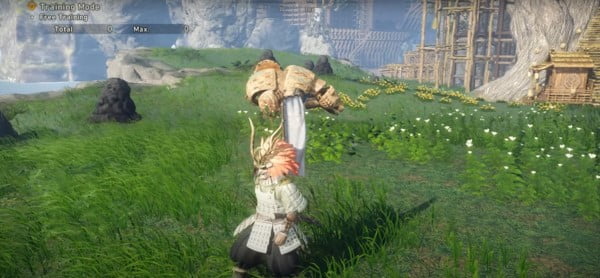 What are the best Katana Builds?
As Karakuri Katana is the early weapon in the game, and it can be crafted to suit different playstyles. The Katana tree skills will be acquired after using the katana and they can be used to craft more powerful versions to deal different rarity damages accordingly.
How to use Karakuri Katana?
The primary Karakuri Katanan attacks can be used at close range with light attacks and heavy attacks. They consume less stamina. You can use extended attacks at close range as well as they consume more stamina, Extended attacks can be used with a Special attack button. This will help you charge your Karakuri katana's weapon gauge.
Once you've enough power in your weapon gauge, you can use it to enter Unleashed State which will boost your attack's damage. You can build crates and use them to mix your gameplay with unleashed state attacks to deal an immense amount of damage to the enemies.
Here are some of the Karakuri Katana builds you can use in wild hearts.
Frost Blade: Blizzard's Edge Katana
This build uses frost damage, you can use it to stun your enemies by freezing them. You can go in your Katana tree and craft Blizzard's Edge. Blizzard Edge has a water element imbued on its blade and can be used to deal with extended attacks while your enemies are stunned with its freezing ability. Frost Blade: Blizzard's Edge Katana has an attack power of 385 and a 5% critical hit damage boost.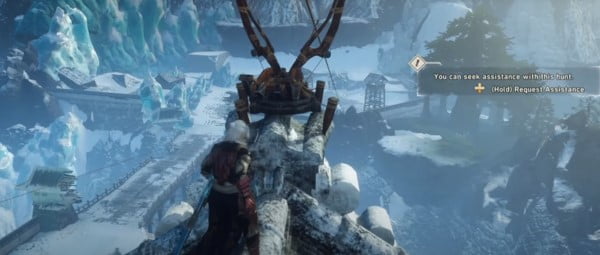 Materials for Frost Blade: Blizzard's Edge:
Frozen Deathstalker Pelt x3
Icy Deathstalker Fang x2
Deathstalker Ice water x2
Large Piece of Ore x4
Gold x3000
Skills for Frost Blade: Blizzard's Edge:
Ice Wielder
Critical Chain
Stock Slash
Scarlet Doom Blade 2 Katana
Scarlet Doom Blade 2 katana gives more agility to the players. This katana can be used to perform attacks from distance as it has aerial combos which can be done from a distance. You can mix your combos with light and heavy attacks. When you counter light or heavy attacks of enemies you can deal more damage with this katana. Scarlet Doom blade 2 has a attack power of 600 and a Critical hit of 0%.

Materials for Scarlet Doom Blade 2:
Sharp Lavaback Fang x5
Lavaback Hide x3
Lump of Ore x5
Crustaceous Moss x5
Gold x2000
Skills for Scarlet Doom Blade 2:
Soraing Bird Tutelage
Vengeance
Strong Arm: Spirit
Ice Crystal Rain Katana
This Katana is very useful the stats might feel like it is less powerful but it has a faster attack rate. It can be used to deal a lot of damage using Heavy Attacks on large Kemonos. Once you equip it with skills we have acquired to use with this katana, it can cause explosions which can deal a good amount of damage to the enemies. Ice Crystal Rain has an attack power of 550 and a Critical Hit of 0%.
Materials for Ice Crystal Rain:
Sharped Icetusk Frost Limb x2
Icetusk Tail x3
Icetusk Hoof x2
Ore x5
Gold x2000
Skills for Ice Crystal Rain:
Destruction Art
Blade Debar
Mixing light and heavy attacks to use the Katana's weapon gauge will help players perform more powerful attacks.