In the constantly changing realm of Call of Duty: Warzone, a game-altering update has arrived, reshaping the battlefield for enthusiasts of battle rifles and LMGs. With significant nerfs applied to two favored weapons, the meta has shifted, and players are now exploring novel strategies. In this article, we delve into the specifics of this recent update, its consequences, and how it transforms the Warzone experience.
Cronen Squall and RPK LMG Undergo Nerfs
The spotlight of the latest Call of Duty: Warzone update falls squarely on the Cronen Squall Battle Rifle and the RPK LMG, both of which have received substantial adjustments. These modifications aim to redefine gameplay dynamics and encourage players to reevaluate their weapon selections.
Cronen Squall – Still a Contender
The Cronen Squall Battle Rifle has been subject to significant nerfs, primarily centered on its damage output and multipliers. Despite these alterations, it maintains a formidable presence in standard battle royale matches. This tried-and-tested weapon refuses to fade into obscurity, demonstrating that skilled players can still yield lethal results with it.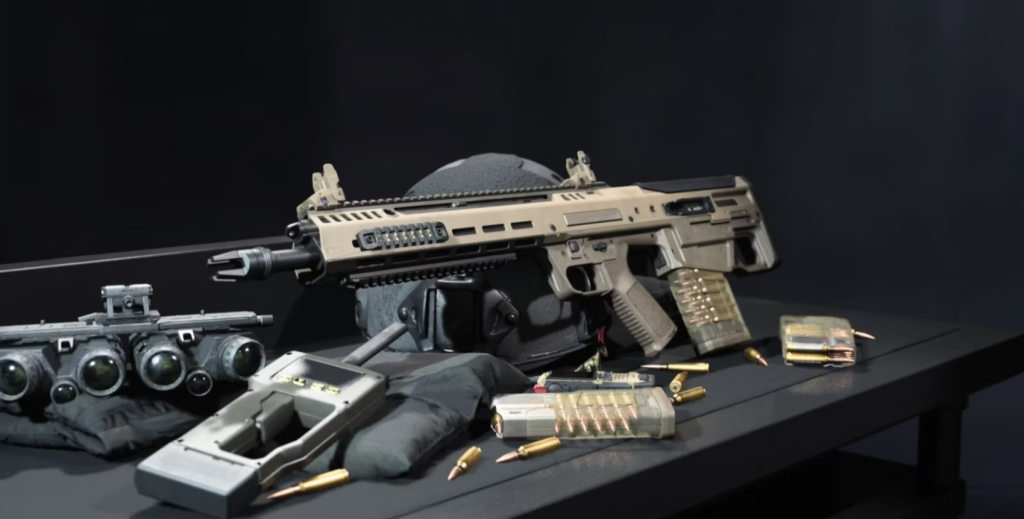 RPK LMG – A Dethroned Powerhouse
In stark contrast, the RPK LMG has experienced a substantial decrease in effectiveness, signaling the end of its reign as a preferred choice among players. These adjustments have dealt a severe blow to the LMG's performance, rendering it a less appealing option. Consequently, players are now turning their attention to alternative LMG choices, with the Rapp H and HCR 56 garnering renewed interest.
The Impact of Season 5 Reloaded
This significant update coincides with the Season 5 Reloaded content drop, underscoring Call of Duty's commitment to maintaining the relevance of Warzone and Modern Warfare 2. With the release of Modern Warfare 3 drawing nearer, the Carry-Forward system ensures a seamless transition of progress, weapons, operators, and other elements from Modern Warfare 2 and Warzone to the upcoming title.
Balancing the Meta
Warzone's regular balance updates are designed to keep the game dynamic and captivating. The recent nerfs applied to the Cronen Squall and RPK LMG exemplify this commitment to refining the gameplay experience. These adjustments challenge players to adapt and experiment with diverse loadouts, infusing a fresh lease of life into the meta.
September 6 Update in Detail
Here is a summary of the key changes introduced in the September 6 update:
Bug Fixes – Global
Rectified the issue hindering the unlocking of the 9mm Daemon Akimbo attachment.
Addressed disparities in the number of Operators displayed for Users and Platforms.
Enhanced the functionality of the "Play Again" button on PC.
Distinguished between the appearances of the Operator Graves Skin "Shadow 0-1" and "Shadow 0-1 BlackCell."
Restricted the unlocking of the 9mm Daemon to headshots from pistols exclusively.
Weapon Adjustments
Battle Rifles – Cronen Squall
Reduced Close Damage.
Lowered Neck Damage Multiplier.
Diminished Upper Torso Multiplier.
Light Machine Guns – RPK
Decreased Close Damage.
Extended Close Damage Range.
Elevated Head Damage Multiplier.
Reduced Neck Damage Multiplier.
Reduced Torso Damage Multipliers.
Diminished Limb Damage Multipliers.
Gameplay Adjustments
Decreased Precision Airstrike damage to MRAPs in Armored Royale, preventing one-shot destruction.
Bug Fixes – General
Resolved various issues causing inaccurate or omitted information in COD Caster.
Mitigated an issue causing packet bursts and a decline in game performance on Vondel.
Rectified multiple instances of objects hovering in the air at Zaya Observatory.
Corrected a collision issue on a building at Zaya Observatory that facilitated an exploit.
Embrace the Alterations
As Warzone continues to evolve, these nerfs and adjustments promise a revitalized gaming experience. Proficient players will uncover methods to make the Cronen Squall shine, while the RPK LMG takes a step back. The September 6 update signifies Call of Duty's commitment to sustaining engaging and thrilling gameplay for all players.
Stay tuned for further updates as we approach the release of Modern Warfare 3, which teases the introduction of a new Warzone map, heightening the anticipation.
Call of Duty: Warzone, accessible on PC, PS4, PS5, Xbox One, and Xbox Series X|S, beckons you to explore the revamped meta and unearth innovative strategies in the ever-evolving realm of battle royale.