V Rising is an open-world survival game where you must collect the smallest item to build your way up to challenging levels. Two of the must-have resources of V Rising are Stone Dust and Stone Brick, which are used in the early stages of the game.
These resources are vital for your progression in the game and utilized at large so that you may run out fast. In this guide, we will cover everything you need to know about stone dust and stone brick, from finding to crafting them. Making them requires a few amounts of stones.
What Are the Uses of Stone Brick?
Stone brick, a fundamental resource, is utilized in almost all the building structures in the game, like Reinforced Walls, Reinforced pillars, Reinforced Window Walls, and other facilities. Primarily used in building the various types of flooring in the game, it is also used to make a roof to preserve the buildings, as required in the tutorial. Although this resource is essential while building structures, you may also create some wallpaper and decorating elements for your facilities.
| | |
| --- | --- |
| Bloodbound | No |
| Teleportable | No |
| Salvageable | 3 Stone |
| Maximum Stack Size | 200 |
Note: It is a necessary material for the Journal quest, Building a Castle.
What Are the Uses of Stone Dust?
A by-product of stone bricks, stone dust, is a valuable reagent that is indirectly used to enhance your gear. It creates a blacksmith component called Whetstones which is then used to build weapons like crossbows, copper axes, swords, spears, and a minor explosive box.
Moreover, it is usually a significant element in building various types of walls, that are ebonite stone walls, prison walls, plain stone walls, and gravel garden paving.
| | |
| --- | --- |
| Bloodbound | No |
| Teleport | No |
| Salvageable | No |
| Maximum Stack Size | 200 |
How to Craft Stone Brick and Stone Dust?
One of the most efficient ways of getting both resources in a single go is by crafting them through the grinder. Now it may be a one-time effort to build the grinder, but it may prove worth the time and energy you put into collecting the resources for it. Building a grinder must have the following mentioned resources.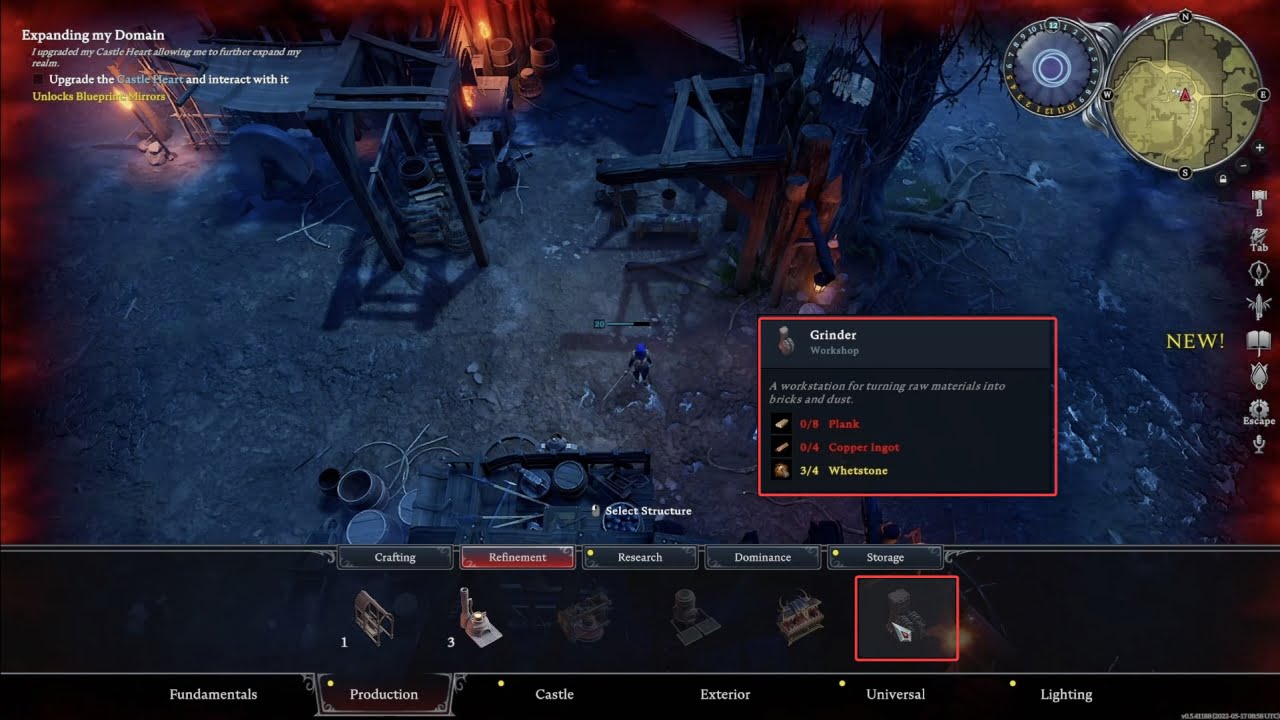 Eight planks: Planks are easy to find, and you will learn to collect those in the early stages of the game as a quest. Use a sawmill to build planks from lumber collected from the trees.
Four Copper Ingots: It is hard to get Copper Ingots since it requires upgrading Bone mace into Reinforced Bone Mace. Next, mine the copper ore from the deposits and use the smelter to produce the ingots.
Four Whetstones: The easiest way to get the required number is to raid the enemy camps. If you hover your indicator on the map on the area of Bandit Armory and Bandit Encampment located in Farbane Woods, you'll see that it shows the salvage of the required amount of Whetstones. If you fail to collect that amount, you can wait for enemies to spawn and collect their drops after defeating them.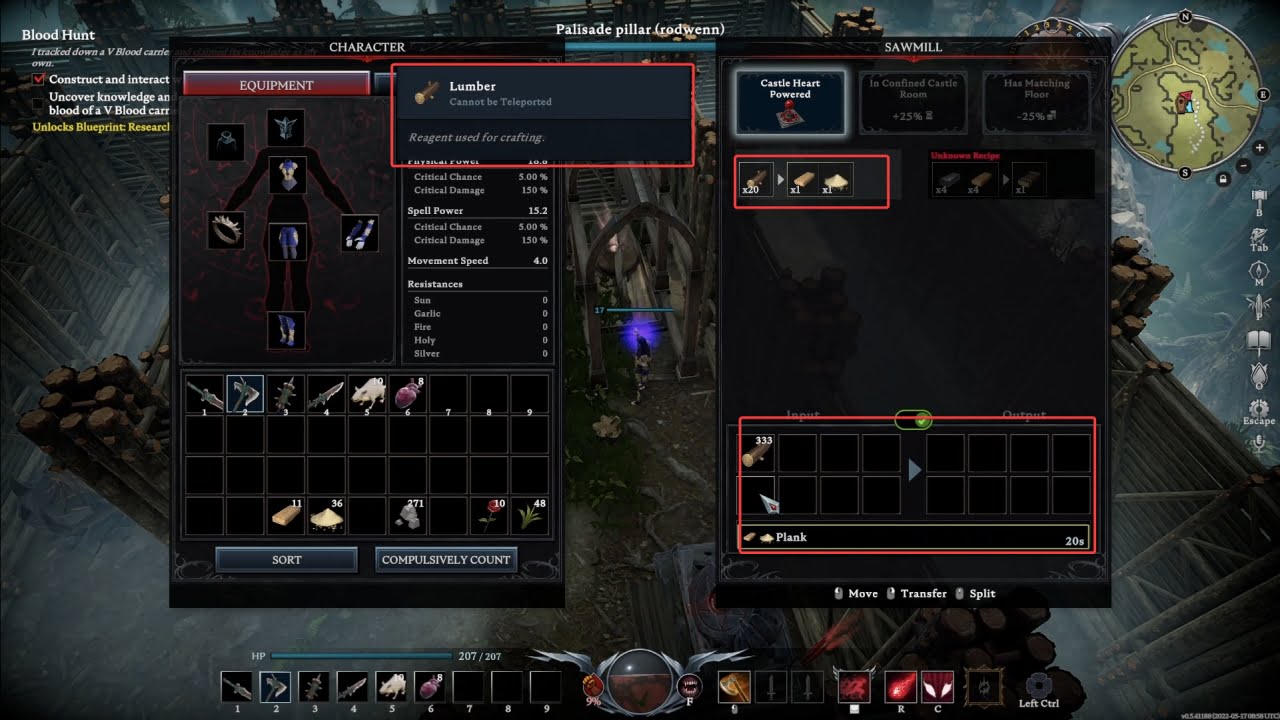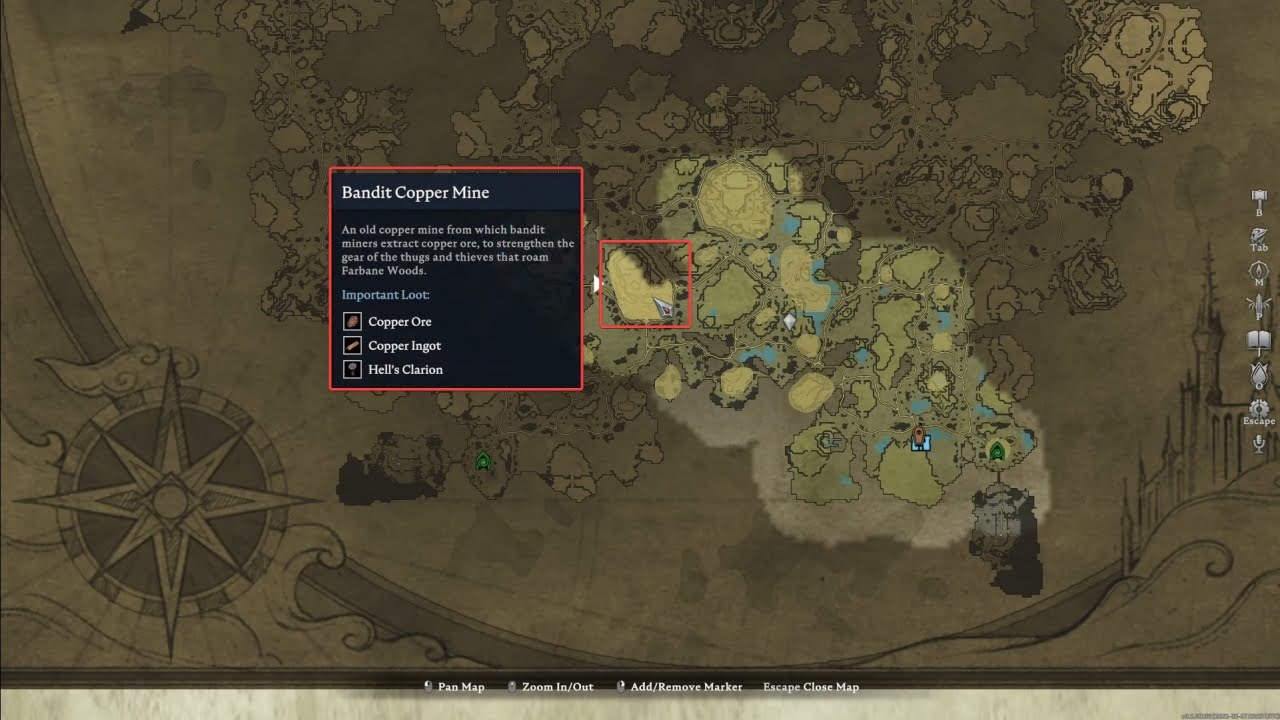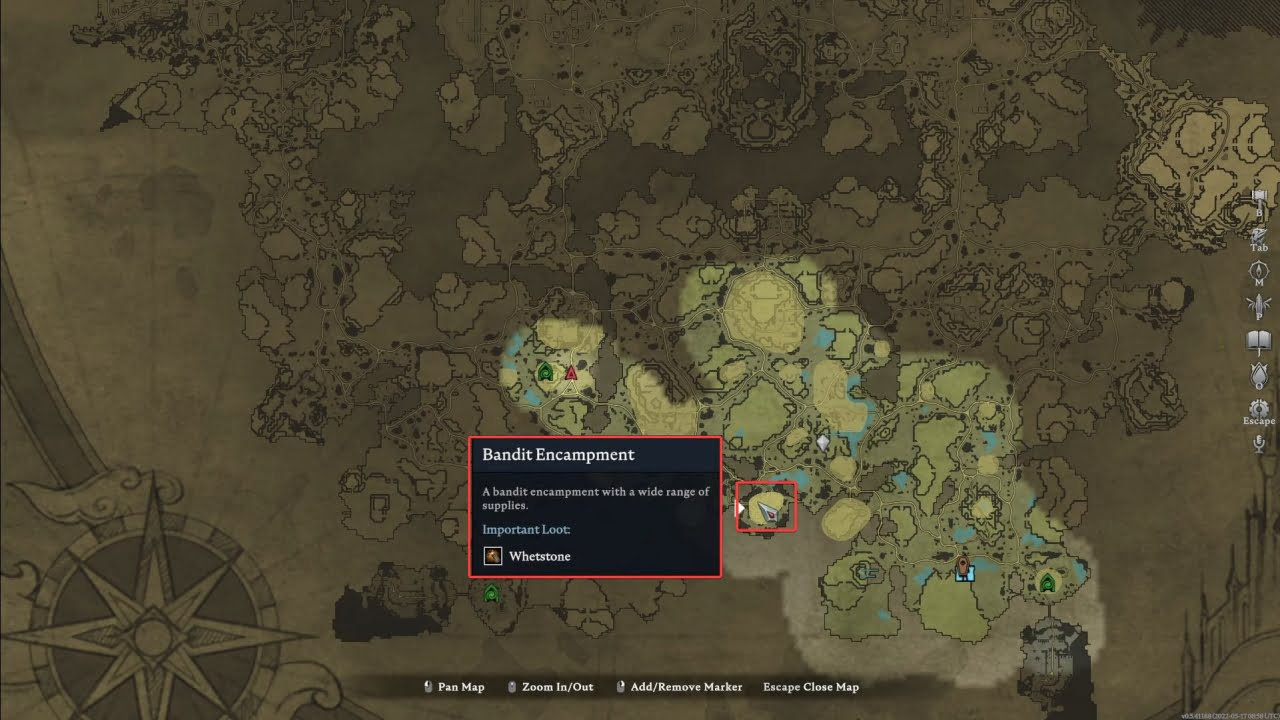 Once you have built the grinder, you can now craft Stone Brick and Stone Dust at the same time. For every 12 stones you put in the grinder, you will get an output of 1 Stone Brick and 1 Stone Dust after every 20 seconds.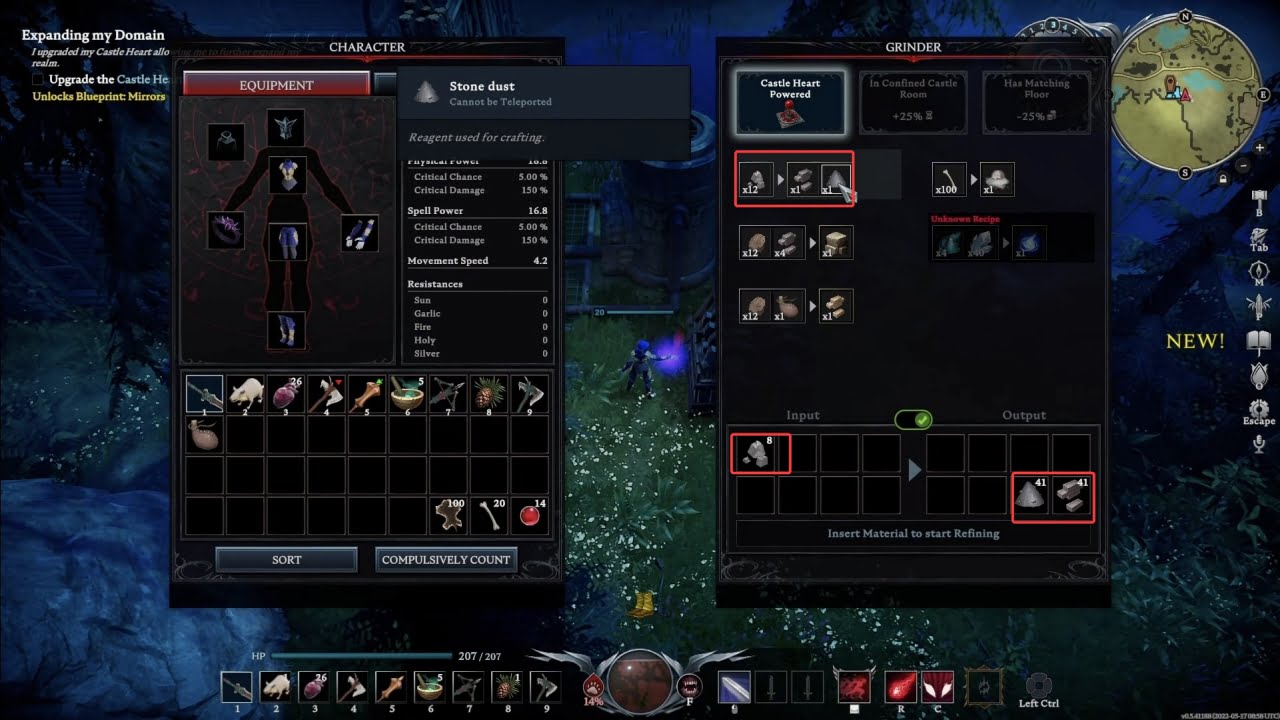 Other Ways To Get Stone Brick and Stone Dust?
Stone Brick can be found in the chests along with destructible objects and buildings scattered all over the map.
While stone dust may also be found among the destructible objects and buildings, breaking a few pillars in the wild may award you with this. You can also avail it by looting the enemy camps located along the Bandit Armory.