The ever-expanding world of the tactical off-road simulator SnowRunner doesn't seem to stop any time soon. The game developers Saber Interactive announced the release of Season 10 for the game, which brings in plenty of new features, including maps to discover and various activities to keep things interesting.
The Season 10 of the game will be a drastic shift from the previous season, which was dedicated to firefighting. This time around, Runners will have to bid Farewell to Ontario and step foot in British Columbia, the westernmost province of Canada. Season 10 will be titled Fix and Connect, and it will majorly focus on fixing and connecting the region that has been cut off after a severe storm.
British Columbia is an invitation to wonder and introspection, with mountain ranges, ski resorts, endless lakes, and jaw-dropping landscapes. However, at the start of the season, the region will not be in its prime; instead, it will be in chaos because of a recent storm that caused havoc throughout the area and even cut off power to most of the facilities, resulting in a massive blackout.
SnowRunner Season 10 will include various activities, such as transporting restoration parts and Electric Generators, erecting electric poles to reconnect the entire grid, repairing critical infrastructure such as the local weather station, and reviving tourist attractions such as the ferry boat service. However, given the new Canadian setting, topped by a majestic mountain with its waterfalls, it won't be an easy ride. [source]
The new season will not throw you into this terrain helpless; instead, it will introduce two new off-road champions from the prestigious Mac Defense and Partners Kenworth that will help you navigate the uneven tracks.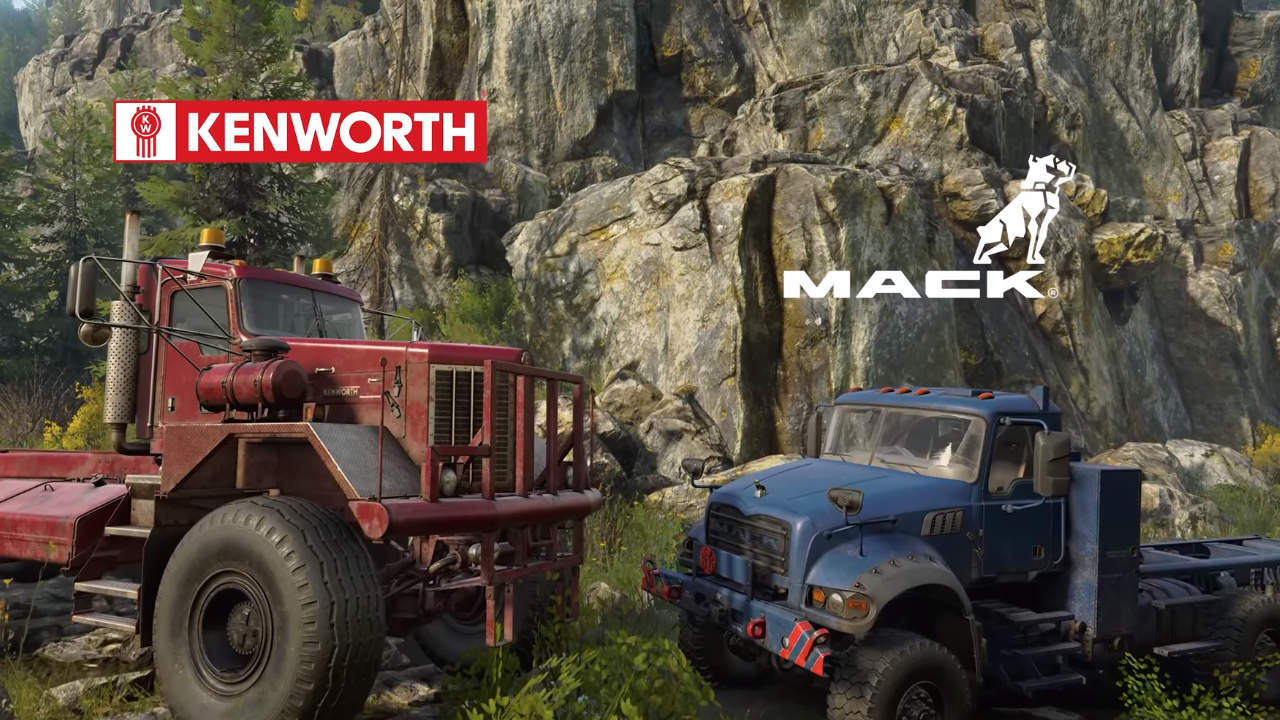 The first addition is the 2022 Mack Defense M917A3, which stands out for its unwavering durability, allowing the best of its eight axles on a long two-slot frame to handle rough terrain better than any regular off-roader.
If you need a true old-school Behemoth, the game also includes the new Kenworth 963. This truck has a long bed and exceptional off-road capabilities, and it will get the job done no matter how far or treacherous the destination is.
The new areas included in the SnowRunner Season 10 include Duncan Bay and North Peak National Park. The former is a typical industrial town on Vancouver Island, dominated by large factories, sawmills, and power plants, whereas the latter is a much wilder area where human presence is limited to a small residential Village and its fishing farms.
Furthermore, the new season also comes with free content for all SnowRunner players, including ten new funny stickers and a brand-new Big Crane add-on for your trucks. The official trailer by Focus Entertainment provides an overview of everything included in the season.
The Season 10: Fix & Connect is now available to SnowRunner Year 3 Pass and Year-3 Anniversary Edition owners for free on all platforms, including PlayStation 5, PlayStation 4, Xbox Series X and Series S, Xbox One, PC via Steam, and Nintendo Switch.