Atlus – The publisher of Persona 5 re-released the game with the improved graphics and gameplay changes, naming it Persona 5: Royal. These changes can be experienced when playing, and some are not even present in the previous game; Beefcake Book is one of them. What is a Beefcake book? Where to find it? Does it really affect the upcoming story? These are some of the questions that emerge in the player's mind; everything is answered in this guide.
Where to find and use Beefcake Book
This easter egg takes place in the very first dungeon, "Kamoshida's Castle," where we have to finish some puzzles to progress in the story. A puzzle pops up in the middle of the East building on its 3rd floor, where we have to find and place some books in their assigned positions in the library. While searching these books, we may come across the Beefcake book, which can be found here as shown
This puzzle will be completed by placing books in their corresponding positions, rewarding us with a Key Item to continue our hustle in the story. The twist is that the beefcake book was not the part of the given puzzle and it will remain in the inventory after the puzzle is solved. Now the question arises, Why do we have this book if it was not part of a given challenge? The answer is very simple.
Come to this bookshelf in the hallway right opposite to safe room as shown below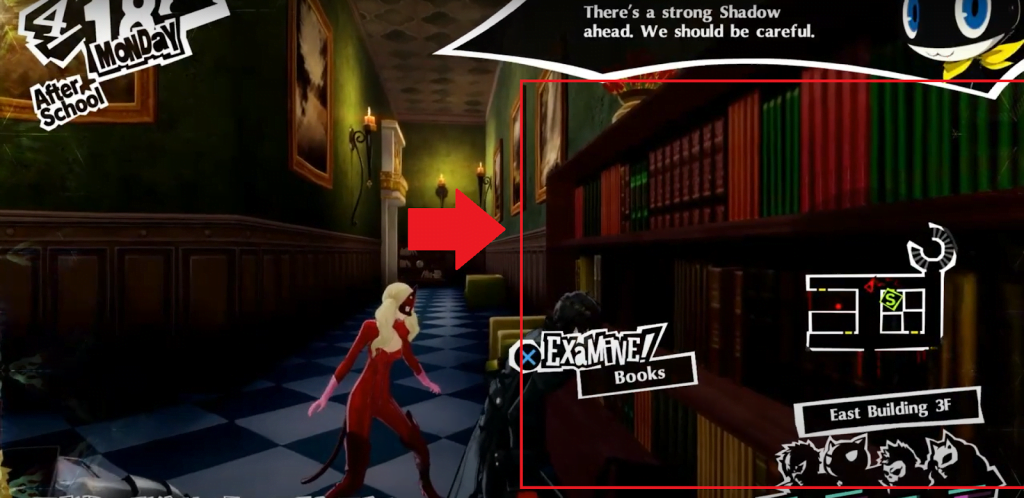 On your arrival here, you can place the book here if you have found the book in the first place.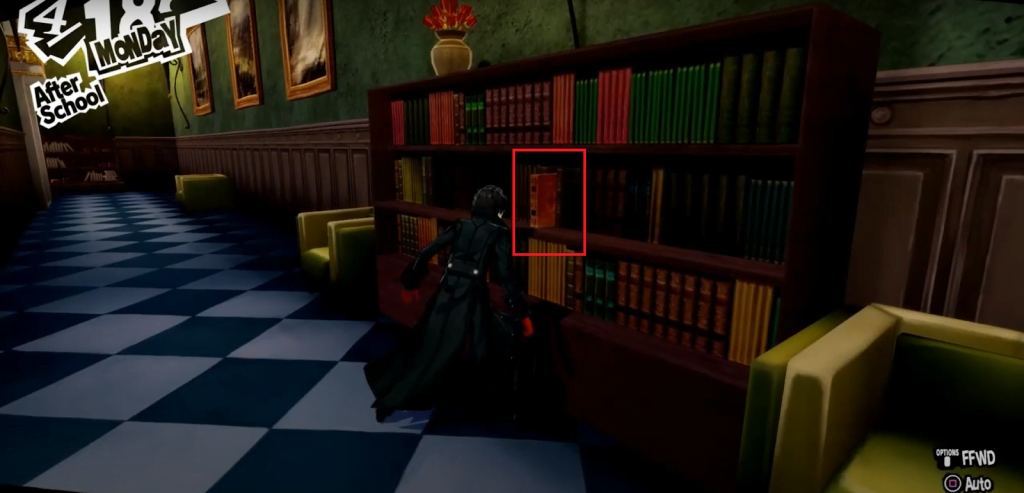 Here, you will get the answer to your question in the form of a reward that will be a Protein that can restore up to 30% of health, which can be considered a good option in your upcoming battles.