Argon Island is full of enormous ice rocks and glaciers as it is situated in the coldest region of Lost Ark. Despite its size, Argon might be one of the islands requiring both more time and effort to complete.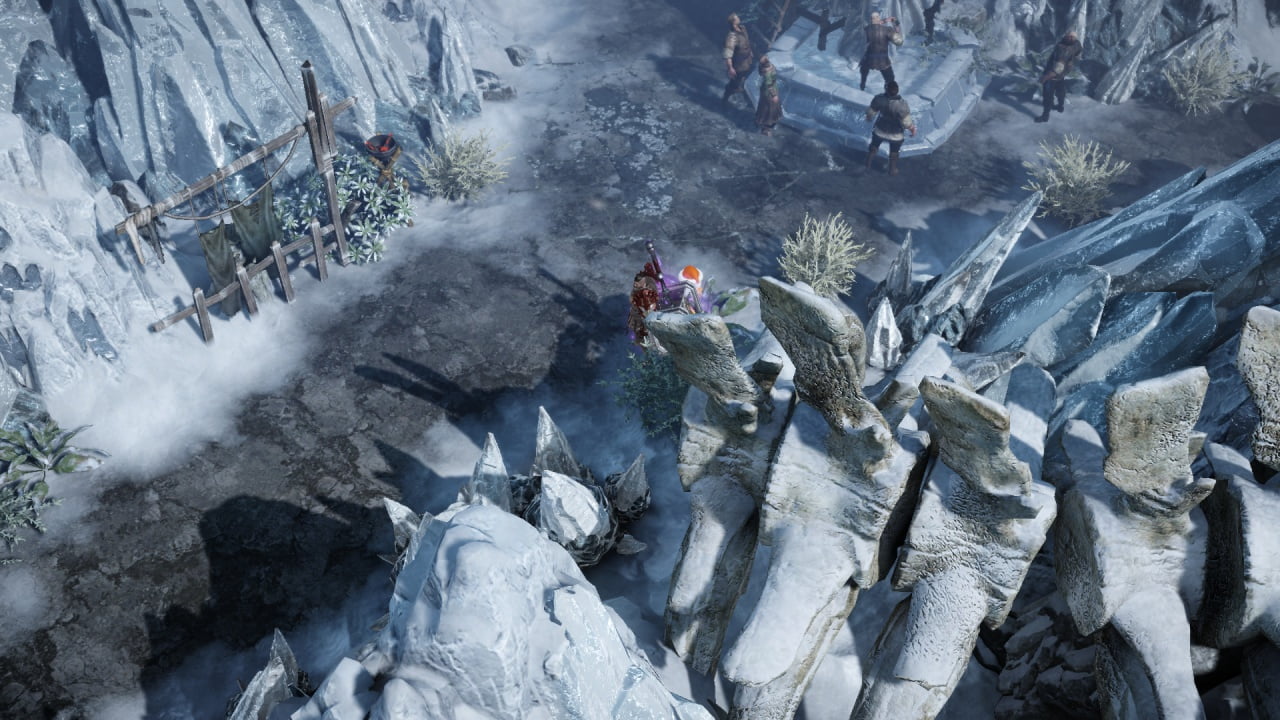 Where is Argon Island Located?
Argon is located on the northernmost region of the world map, east of Shushire and north of Arthetine.
Admission Period: Always Open
Recommended Item Level Reached: 460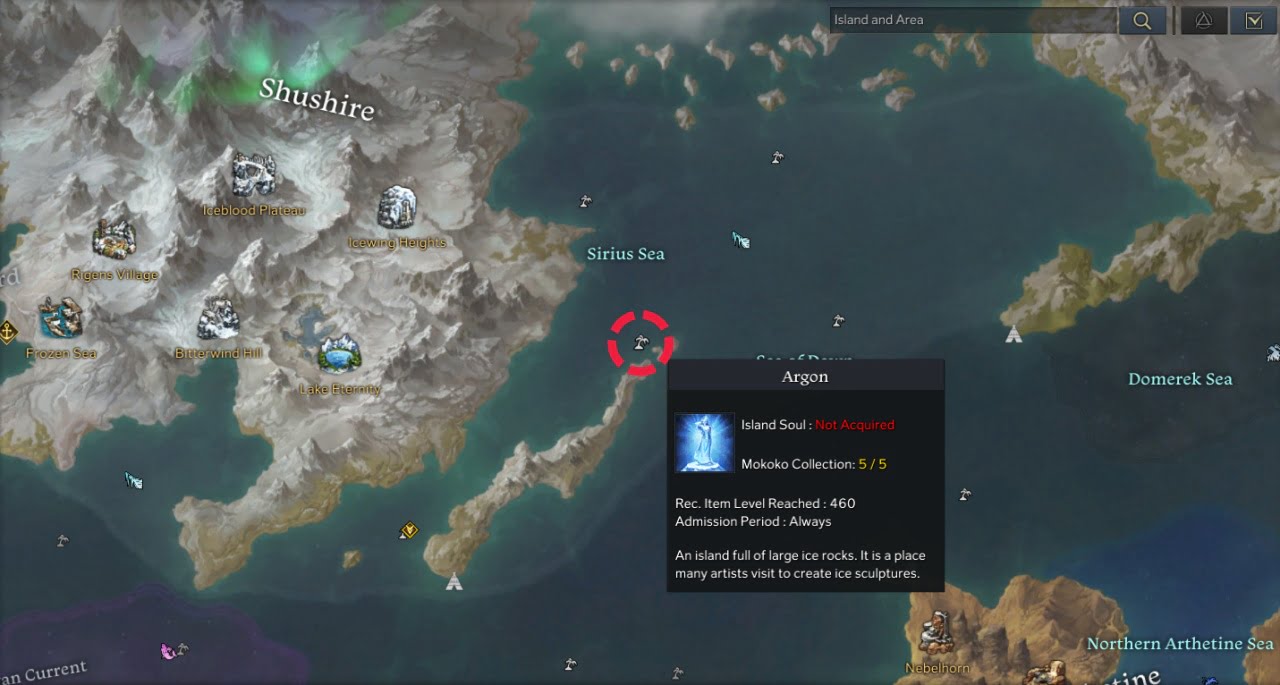 Requirements
Argon is located amidst Level 2 Cold Snap Seas, so prepare your Ship accordingly.
Forest's Minuet Song is required to obtain two hidden Mokoko Seeds here.
It is highly recommended to have Mokoko Skillet with you. It can be claimed after collecting 2 Ignea Tokens. Without this item, the Island Soul will be much harder to acquire.
How to Get Argon Island Soul?
Argon Island Soul is a reward for creating a sculpture on this island. However, it may seem easy enough as you have to hit and make ice sculptures but don't let this simple task fool you. Creating a sculpture can take up to 30 minutes to an hour, just straight up hitting the ice pillar using an Ice Sculpting Drill or Mokoko Skillet, and one mistake will make you restart the whole process. Assuming you don't have the skillet or the ice drill, using bare fists only gives only 10% chance of getting the Argon Island Soul.
The Ice Sculpting Drill mentioned above drops randomly after failing to create a sculpture from ice pillars, or you can destroy pillars with your weapons to get it first.
A total of 11 sculptures can be made daily; whoever manages to create a sculpture will get the Island Soul and the creator tag until the daily reset.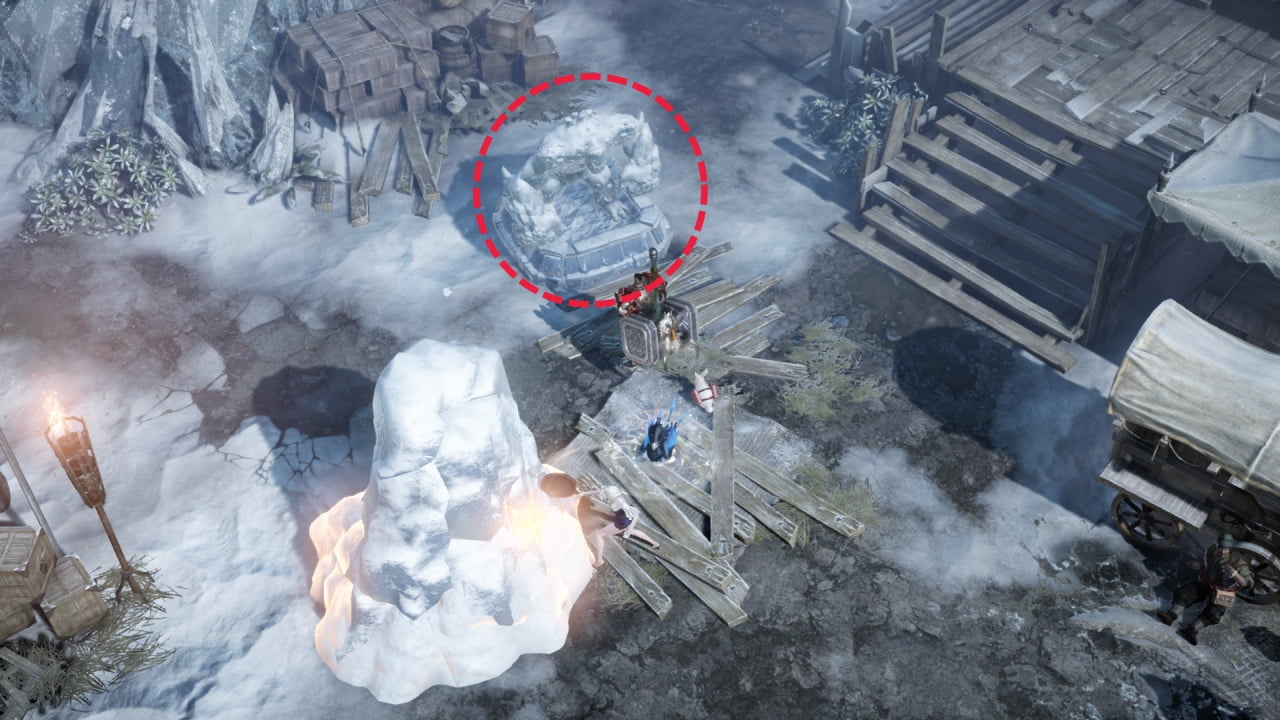 Tips to Hit the Ice Pillars
Before you start your hitting quest, you must know about the three phases of the ice pillar's health bar. It has a small white line at two hp (pixels), becomes tiny silverish red at one hp, and is invisible at zero hp.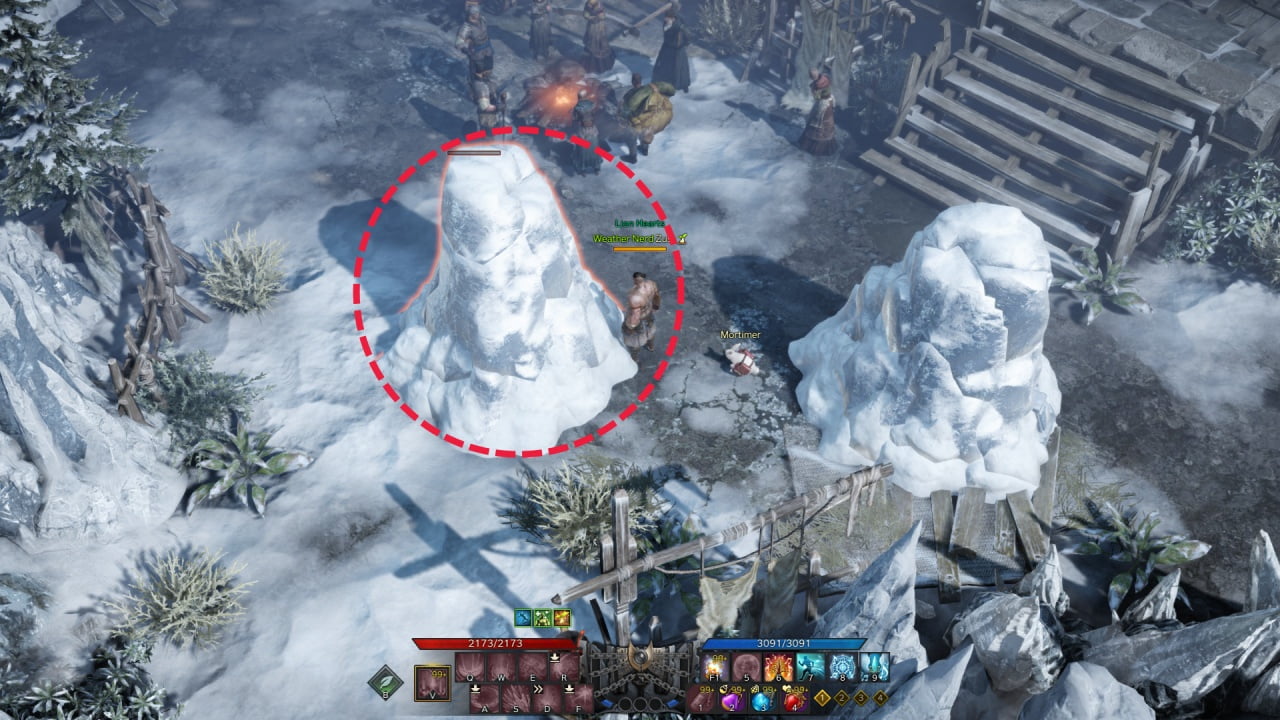 Remove any equipment, including all artifacts, engravings, and stones you currently have, so the crit chances become entirely zero.
Use your bare fists to hit the ice pillar until its health bar looks empty. When the pillar's hp reaches around 1 or 2 pixels (barely visible), hit it 47-50 more times with fists.
Once the health bar is entirely invisible, start using Mokoko Skillet or Ice Drill until it creates a sculpture.
Only one player can claim the sculpture from one ice pillar, so beware of others who might try to hit your pillar to ruin the hard work you did. It's better to visit the island when it's less crowdy.
Note: If you have any kind of item equipped which increases crit, remove it instantly, as it can also increase your skillet damage.
Ice Sculptor [Side Quest]
Start this quest by talking to Sculptor Malion. He will tell you the story of Argon and guide you about making a sculpture. The quest will be completed after you are done talking with him. This quest's rewards are listed below:
Silver x10,000
Rare Engraving Recipe Selection Chest (Class Exclusive) x3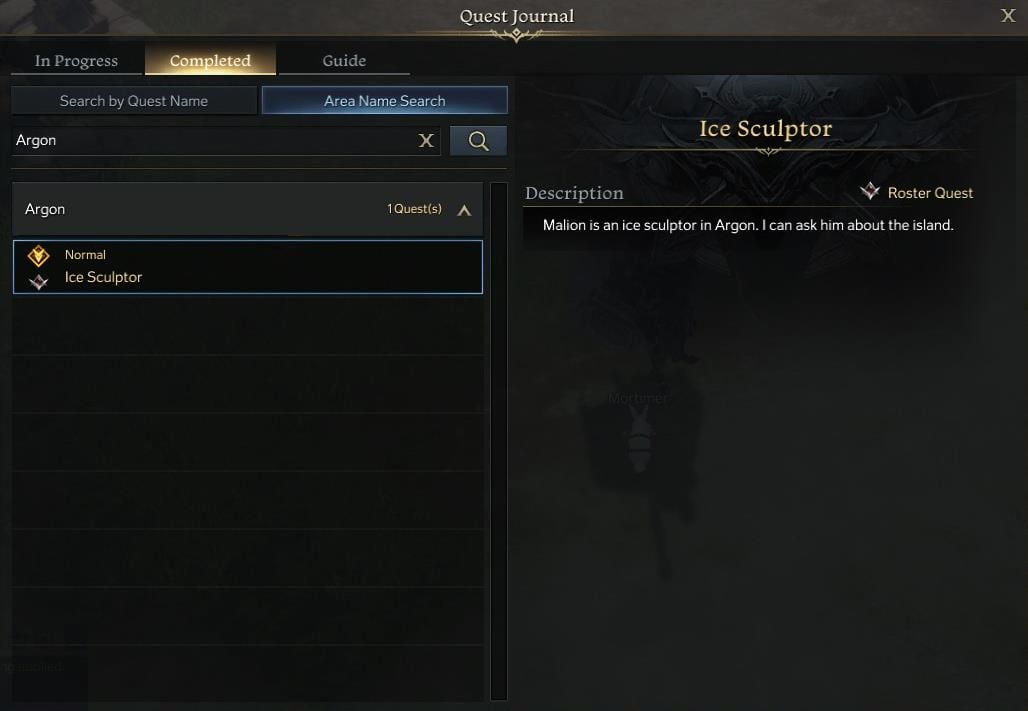 Argon Mokoko Seeds Locations
Mokoko Seed One
The first seed can be found in the middle of the island, hidden alongside a big curved tree.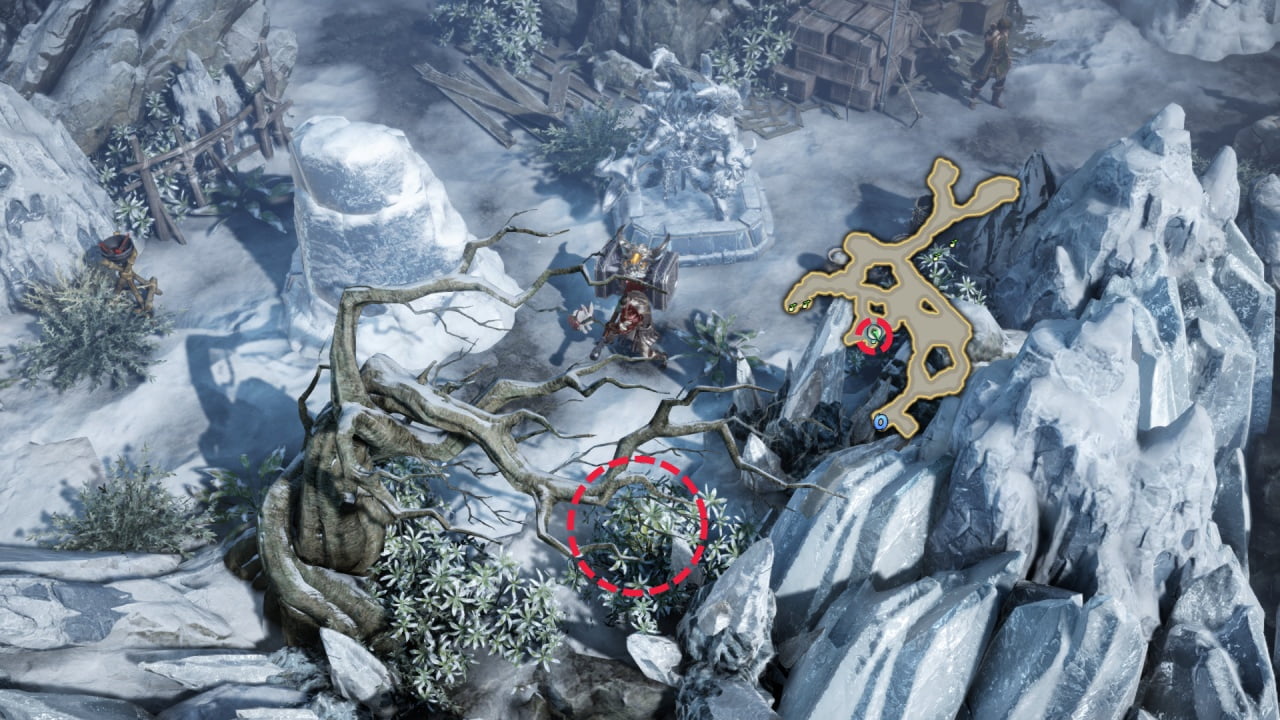 Mokoko Seed Two and Three
The second and third seeds can be found on the northern part of the island, transverse through the large bone structure to enter a secret area and claim both seeds.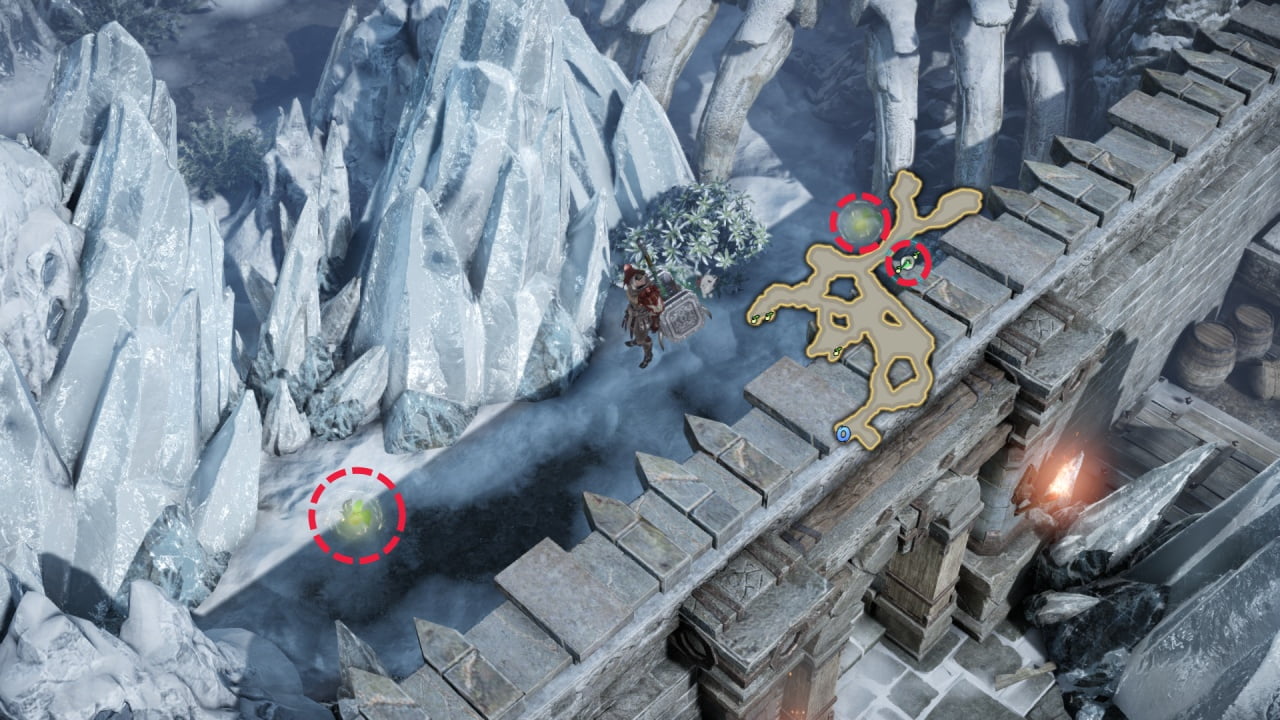 Mokoko Seed Four and Five
The fourth and fifth seeds are locked behind a secret door on the southeast part of the island, unlocked by playing Forest's Minuet song.