While traversing the land in The Legend of Zelda: Tears of the Kingdom, you must increase the pace to reach your destinations faster. This is where paragliders come in. This item allows you to explore the world quickly and even saves you from getting damage dealt upon a fall.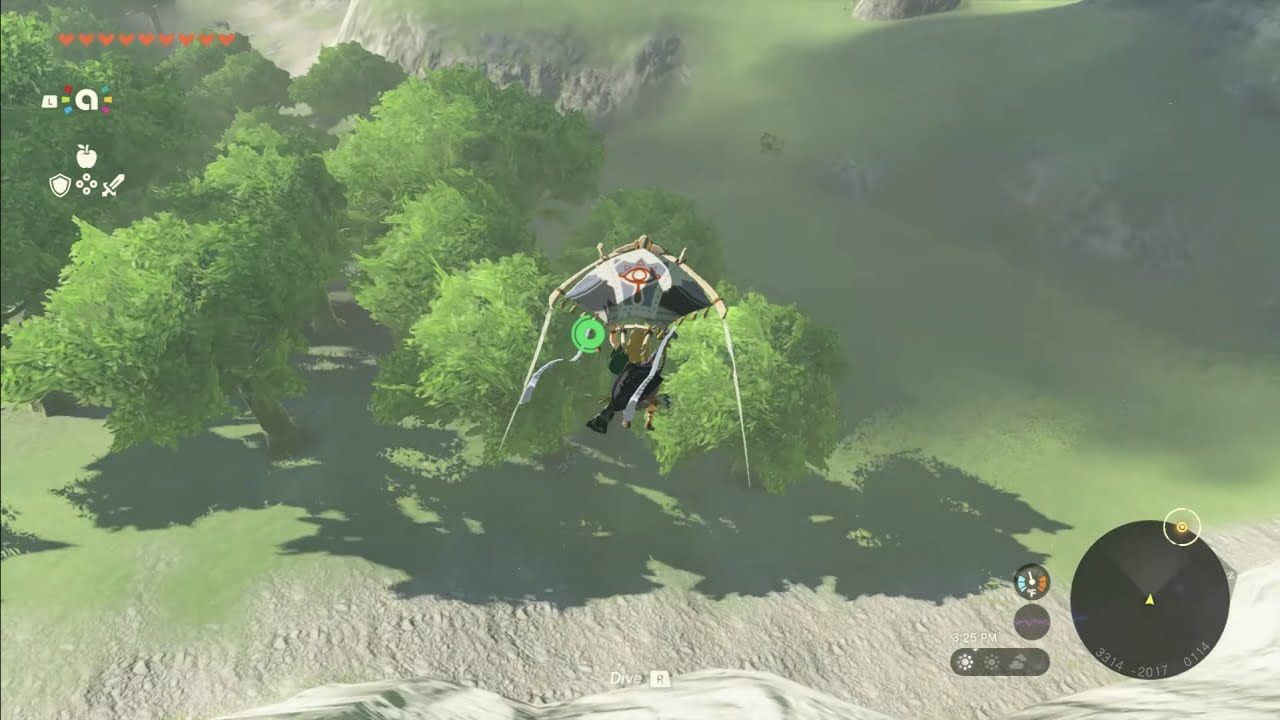 Though it is a handy item, it doesn't seem very interesting compared to all other items in the game. You can see your ordinary glider while gliding, and it does not give the best feeling of adventure, which is absolutely why you need to change the design of your paraglider. Follow this guide, as it will take you through every step to change the fabric.
How to Change the Fabric of the Paraglider?
To change the glider's design, you must journey through the cold of Lanayru Mountains. Visit Hateno Village in the Southeast region.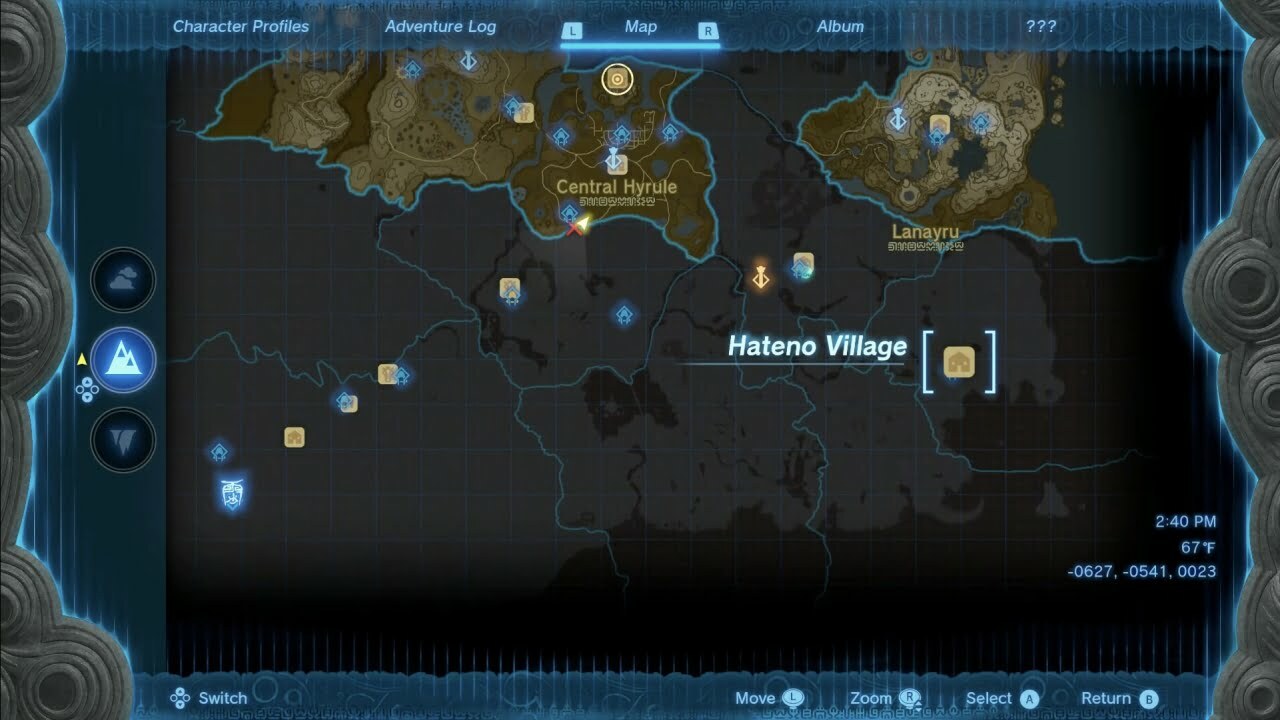 Note: You must pack some meals that will keep you warm through your journey to survive the cold.
The next step is to find the Kochi Dye Shop. It is the same place where you went for dying services in the previous game, "Breath of the Wild." It is easy to find the shop as four tubes of color are placed right in front of the shop.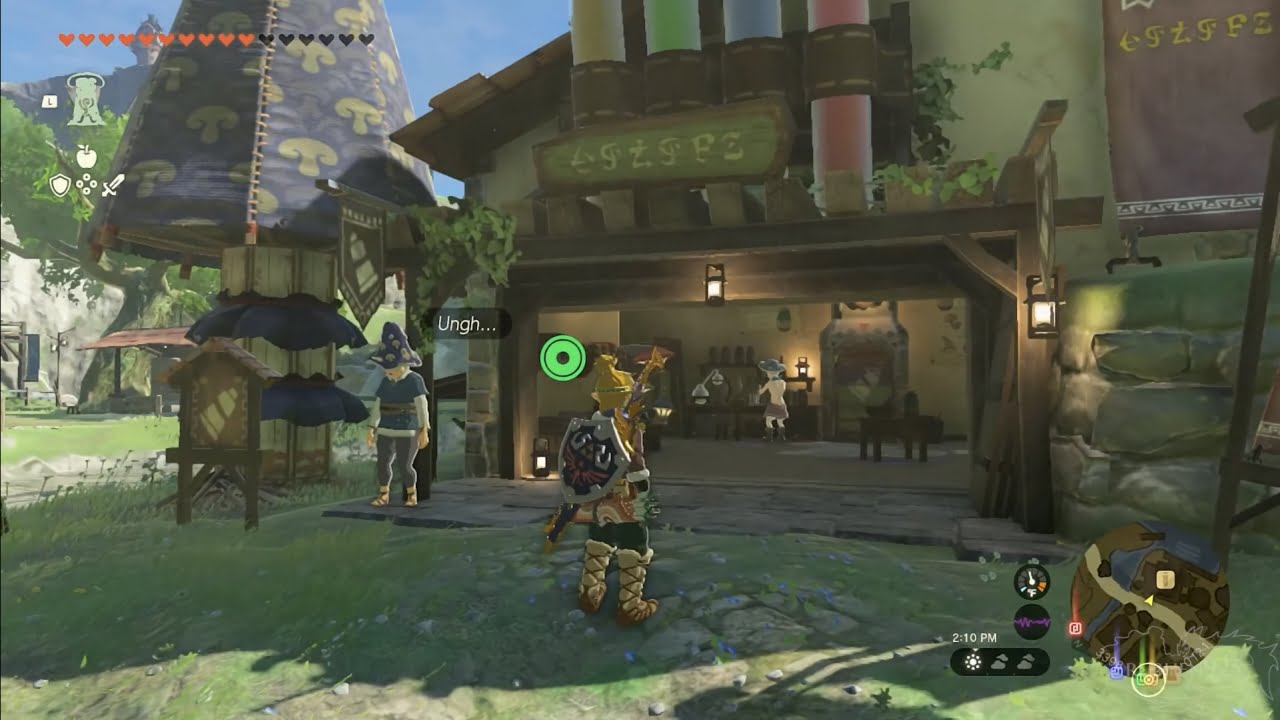 Once you go in, you will interact with the dyer, Sayge. He will award you a free paraglider fabric and offer you the dying services on your fabric in exchange for 20 rupees. You have to bring your fabric that you will collect throughout the game. Select an unlocked dye, and Sayge will design your paraglider according to your liking.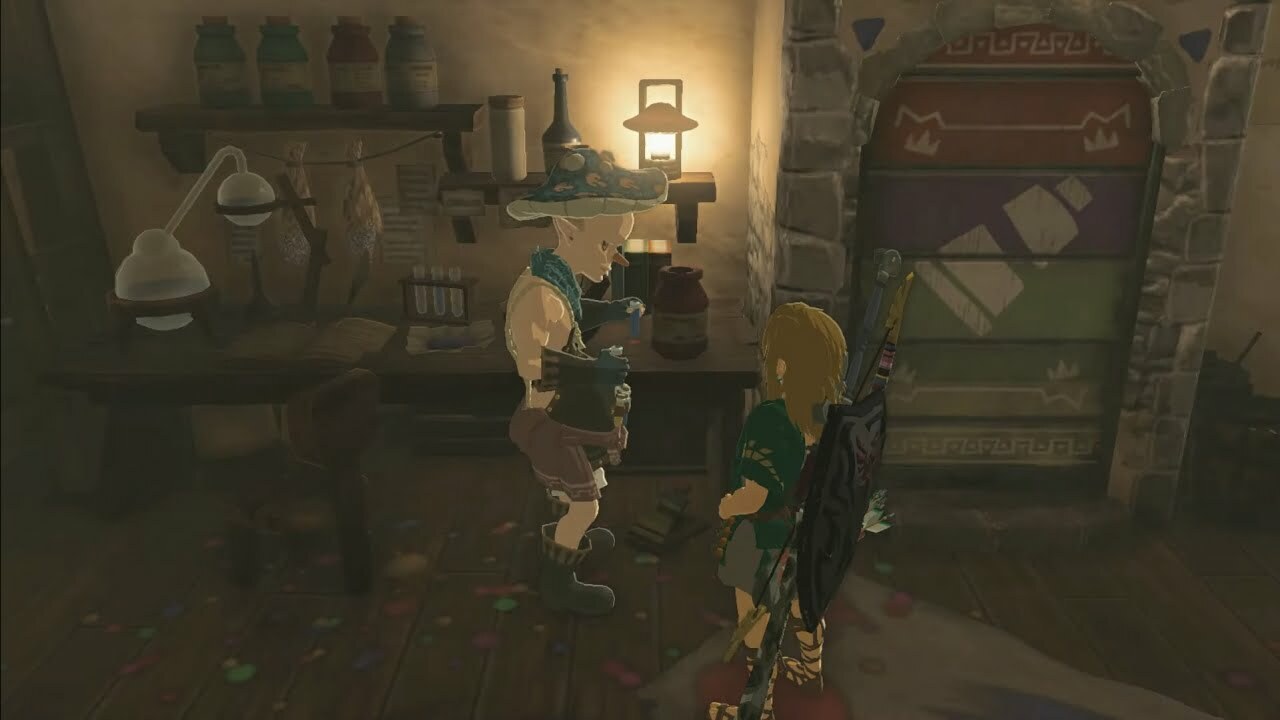 Once you have selected the best design for your paraglider, you will be launched up the chimney for an immediate test run. If you feel the skin isn't the one, you can return to Sayge to redesign the paraglider. However, it will cost you 20 rupees again. Previewing the design you are going for before you equip it to save money is recommended.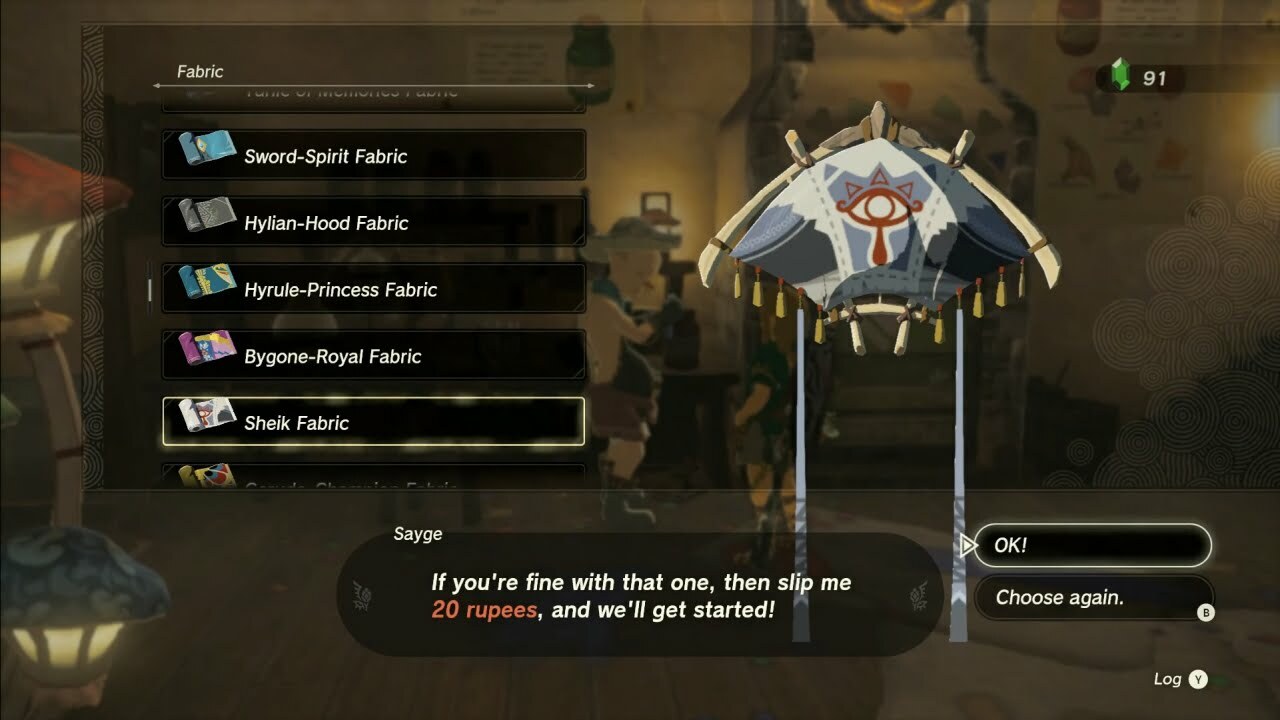 Now equip the skin you feel is most captivating for you and fly in style. Sayge is always waiting to do business with you if you get bored with the fabric.
FAQs
How do I get more fabric for my paraglider?
Tears of the Kingdom features many paraglider fabrics that can be obtained through completing quests, scanning amiibo collectibles, or finding them in the world. If you want to quickly get more paraglider fabrics, you can take pictures of animals or monstrous creatures that roam the land of Hyrule for Sayge. He will reward you with different fabrics for your paraglider.