Golden Eggs are hard to get in Forager as they are unique from regular eggs. They also have high selling value. There aren't many strategies to increase the spawn rate of golden eggs, so in this guide, we'll explain everything you need to know about farming them.
Increasing the Spawn Rate of Golden Eggs
You can increase the spawn rate of golden eggs by using the following materials.
Feeding your chicken Animal Feeds.
Use the Liquid Luck potion to feed the chickens.
Animal Feed
There are two ways you can get Animal Feed in Forager. First, you craft it in the windmill. Animal Feed can be made with the following ingredients mentioned below.
4x Poop
4x Flowers
4x Jelly
Secondly, you can just buy Animal Feed from the market. Buying is much faster if you have enough coins to spend.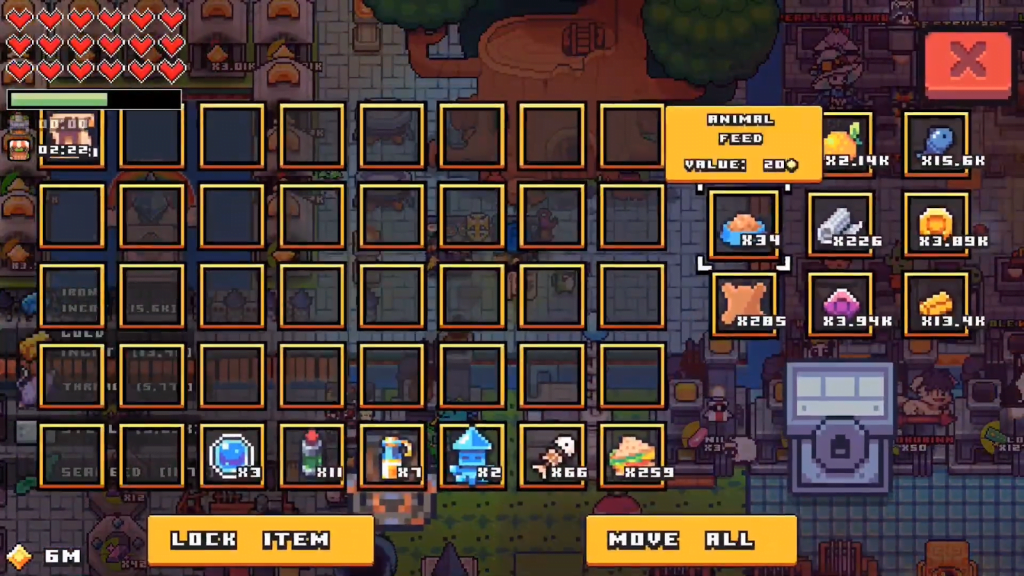 Liquid Luck Portion
We are using the Liquid Luck portion because it increases the chances of spawning a rare item. This would be extremely helpful. Liquid Luck portion can be crafted by using the following materials.
5x Bones
5x Bottle Beetles
5x Nightshade
1x Amethyst
Or you can go with the same method and buy it off from the market. This could be costly if you are just starting out this game.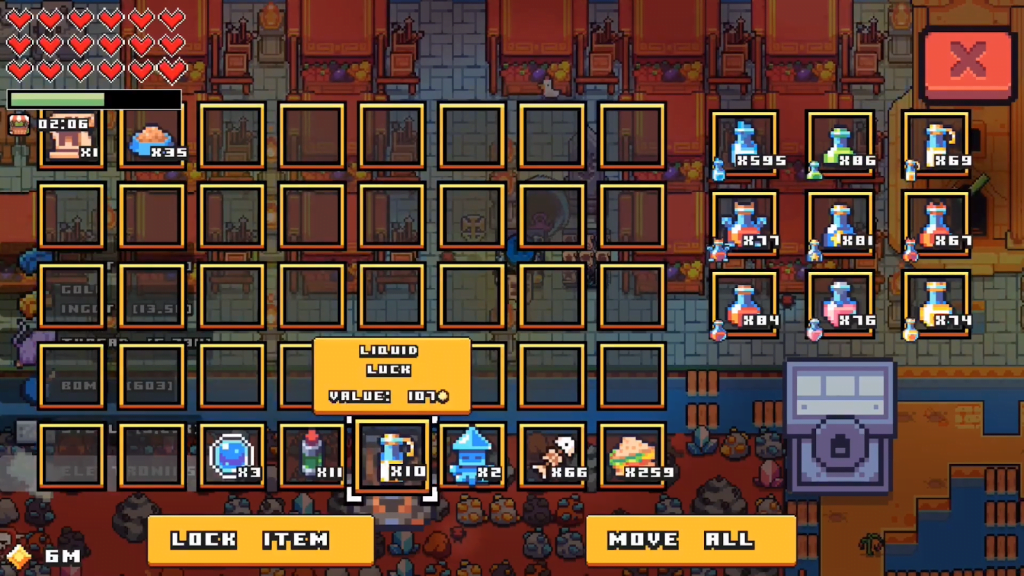 Once you have collected everything. Use the Liquid Luck portion on yourself and go to your chickens and start feeding them the Animal Feed. In a couple of seconds, you'll be able to spawn the Golden Egg.