Elder Dragon Greyoll is an Optional boss of the world of Elden Ring. Though this boss is not mandatory to continue with the story, fighting her is highly recommended because the rewards for defeating her are high compared to the difficulty. This old mother of dragons is unlike any other and massive in size. She is found motionless and does not attack but instead awakens the lesser dragons surrounding her, who do the bidding for her.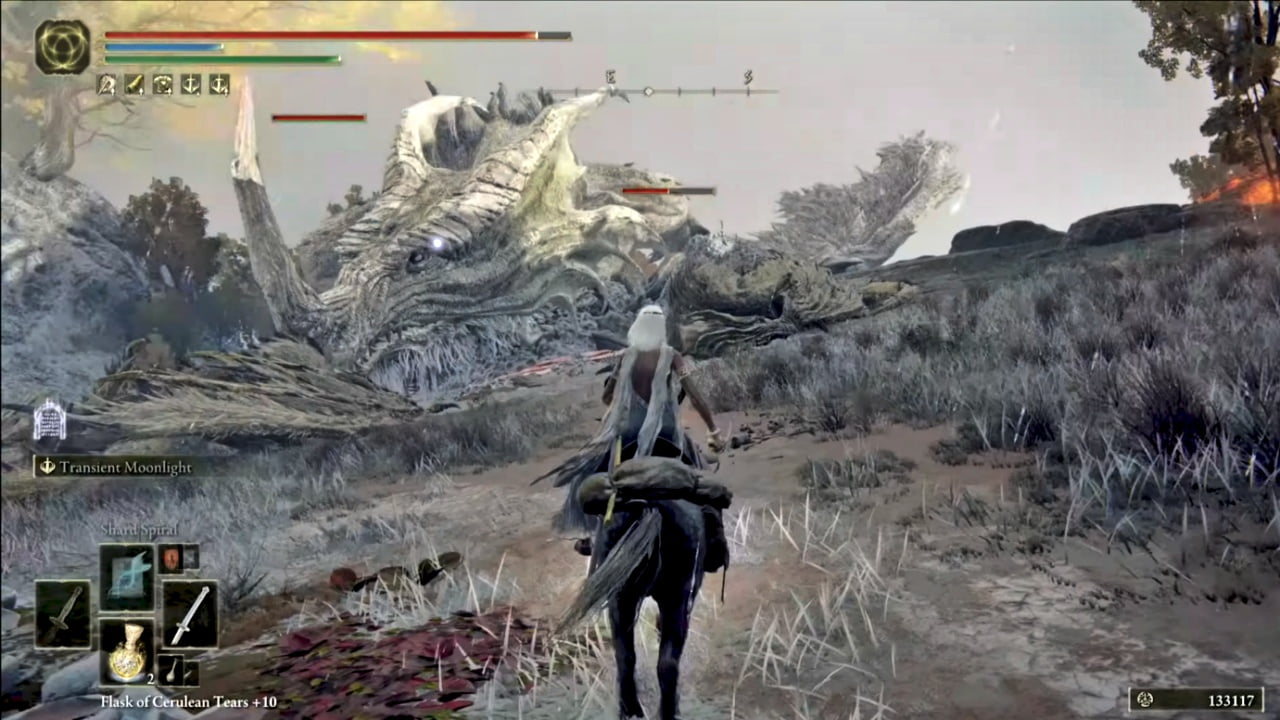 Where is Elder Dragon Greyoll Located?
She is located in the region of Dragonbarrow in Caelid. The closest site of grace for this boss is Fort Faroth; travel west from there, and she will be found motionless beside a rock on the roadside.
Closest Site Of Grace: Fort Faroth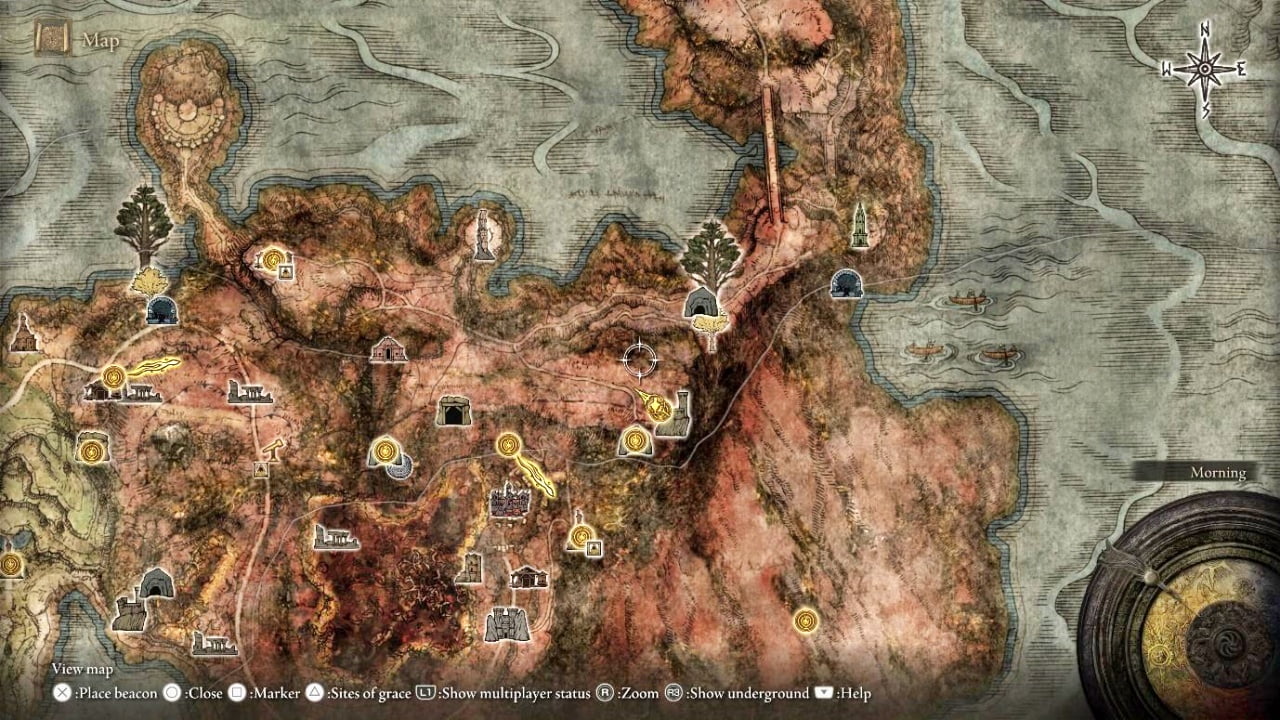 Elder Dragon Greyoll Statistics
Combat Information
| | |
| --- | --- |
| Health | The death of each lesser dragon will deal around 20% of her maximum health |
| Weakness | Pierce Damage and Hemorrhage |
Negations or Absorptions
| Damage Type | Negations |
| --- | --- |
| Standard | 35 |
| Slash | 35 |
| Strike | 35 |
| Pierce | 10 |
| Magic | 40 |
| Fire | 40 |
| Lightning | 40 |
| Holy | 40 |
Resistances
| Infliction | Resistance |
| --- | --- |
| Poison | 627 |
| Scarlet Rot | 627 |
| Hemorrhage | 627 |
| Frostbite | 627 |
| Death Blight | Immune |
Elder Dragon Greyoll Boss Battle Tips & Tricks
It is recommended to be at least Level 70 and Weapons Level 16-21 to fight Greyoll easily.
Summon Spirit ashes, and Multiplayer is allowed for this boss fight.
Defeating each lesser dragon will take 20% off the boss's health. If going against all five lesser dragons, the boss will die along with the last one.
Weapons that inflict Hemorrhage or Frostbite damage are helpful in this battle.
Using a torrent will give an upper hand against the lesser dragons. Allowing the player to get behind these dragons and attack their legs.
There is a potential cheese strategy that kills the boss easily. Go from your left toward the dragon's tail and start hitting with any weapon. It will not trigger the boss or the lesser dragons to fight back.
Elder Dragon Greyoll Attacks and Counters
Elder Dragon Greyoll
Elder Dragon Greyoll's Roar
Roars to awaken and summon lesser dragons to defend herself. After the roar, take on the smaller dragons that are summoned.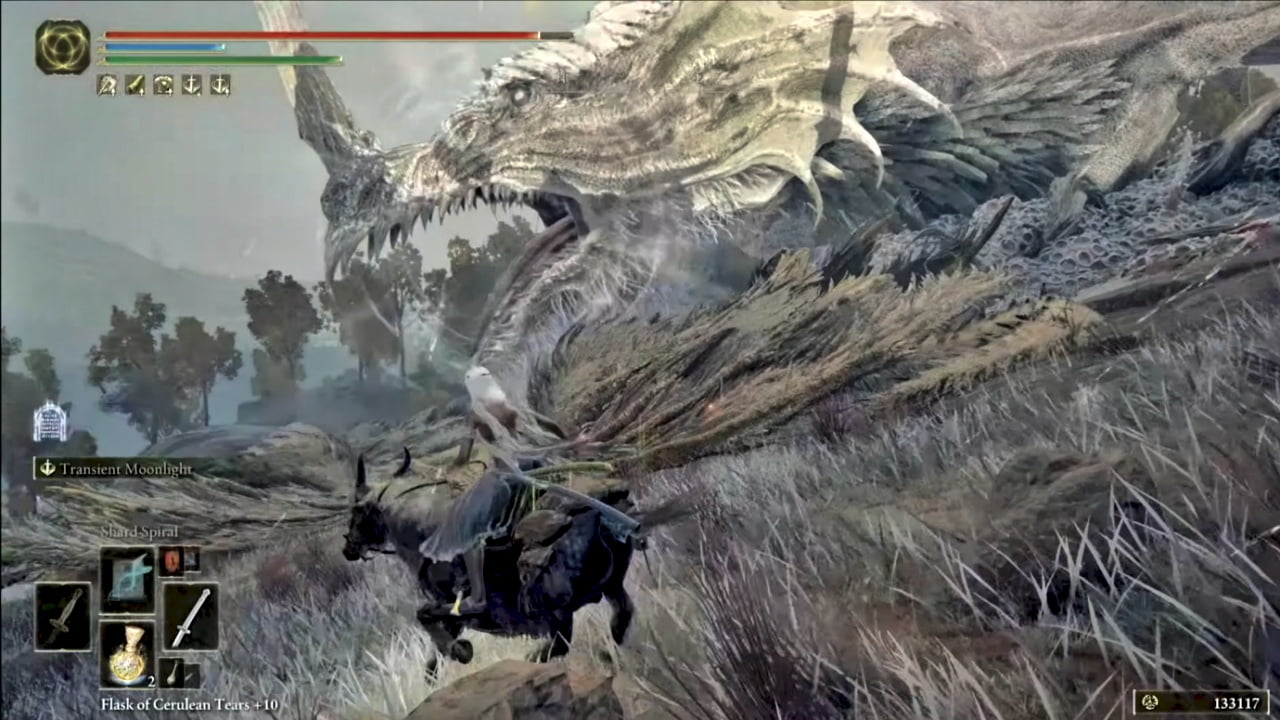 Lesser Dragon
Stomp
The lesser dragon will take its foot high up in the ground to stomp it aggressively to the ground resulting in shockwaves. It can be avoided when the boss takes his foot up slowly in the air.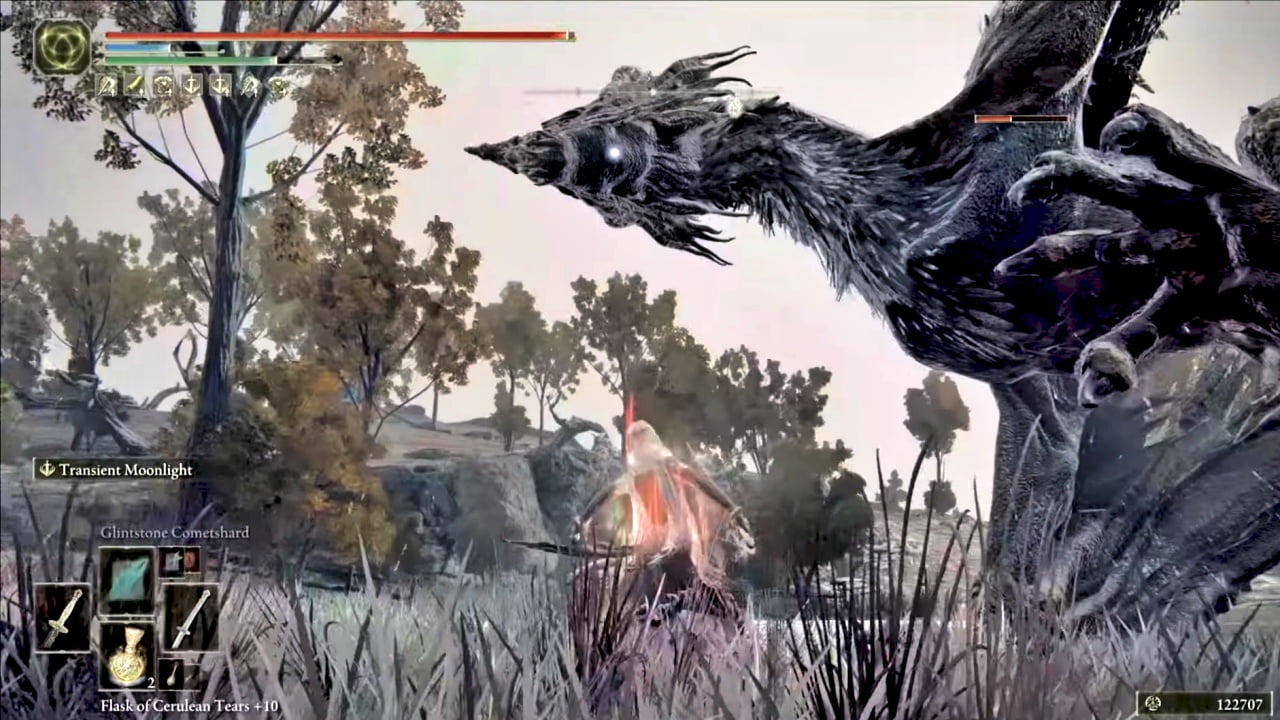 Wing Attack
They lift one of its wings to smash into the ground to its front. Escape the attack by rolling away as soon as the boss takes its wing up.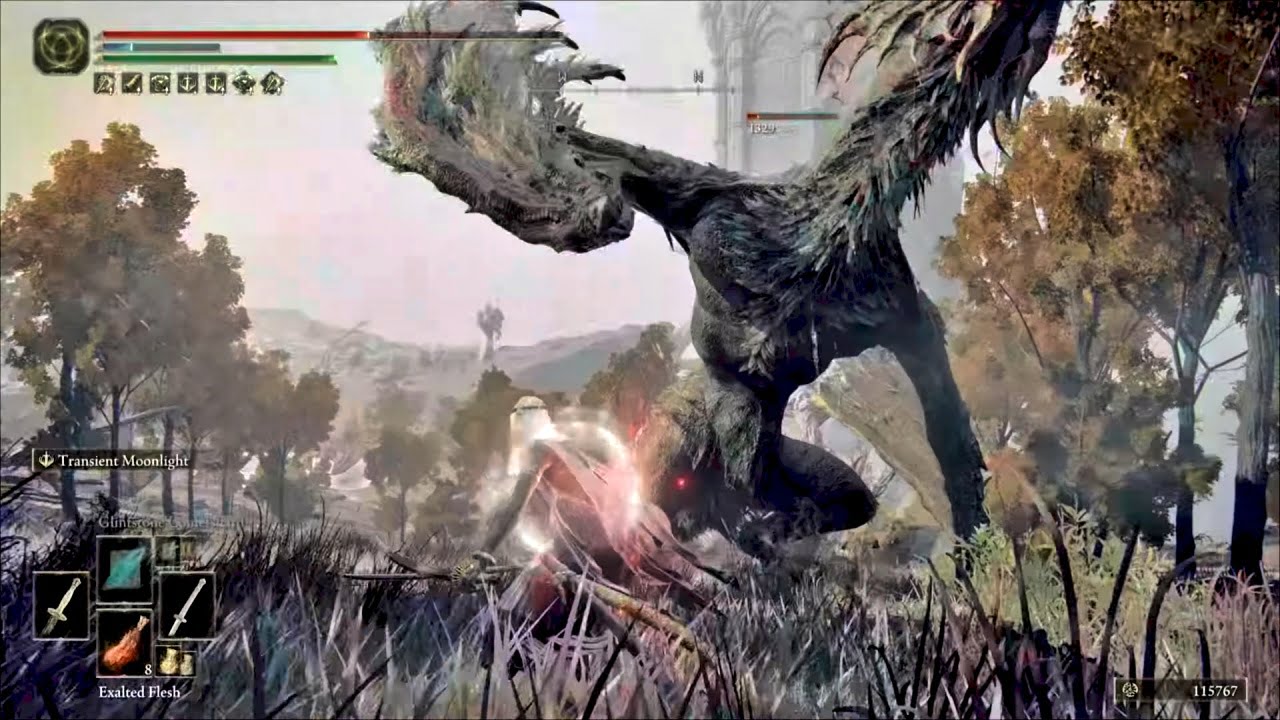 Lunge
They lunge into the ground targeting the player after flying in the air. It can be evaded by escaping the dragon's landing zone.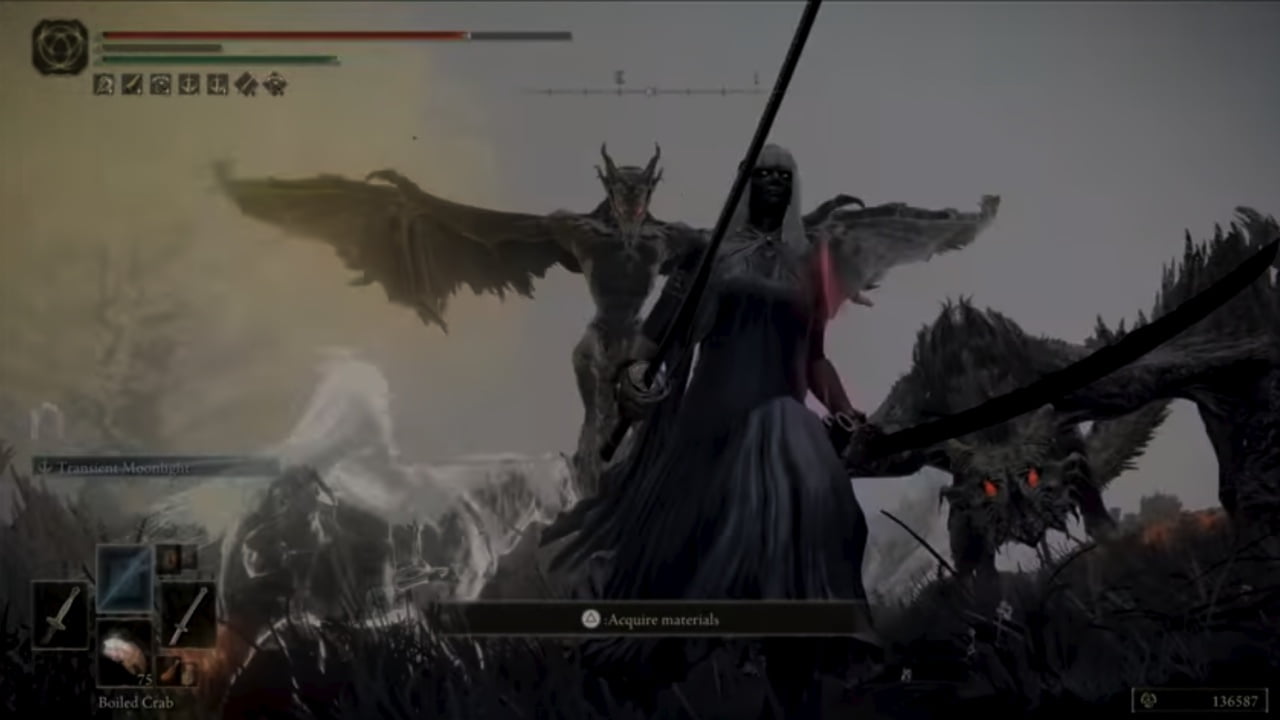 Tail Lash
They turn around to face you while whipping their tail in an arc to attack. Once their tail goes up, you should roll away to prevent damage from this attack.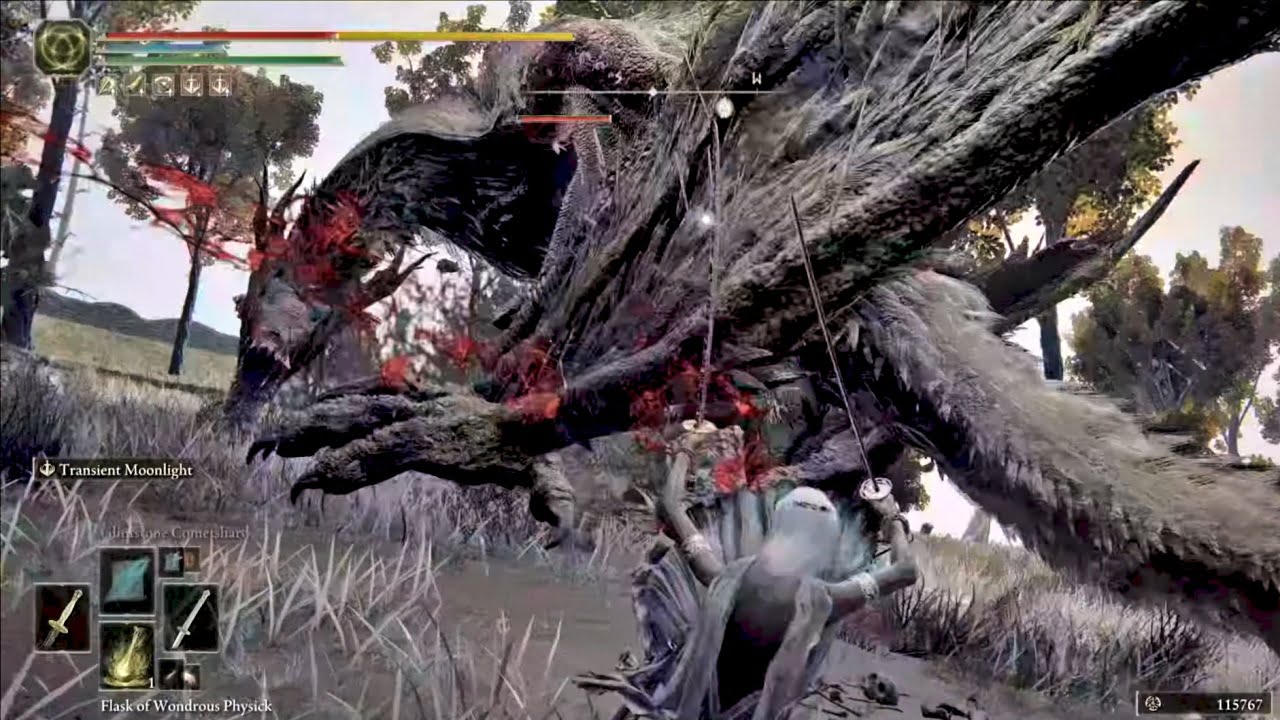 Bite
They lean to one side and give a loud, harsh cry. It will bite by moving its head in an arc afterward. The attack can be evaded by stepping either away or under the dragon.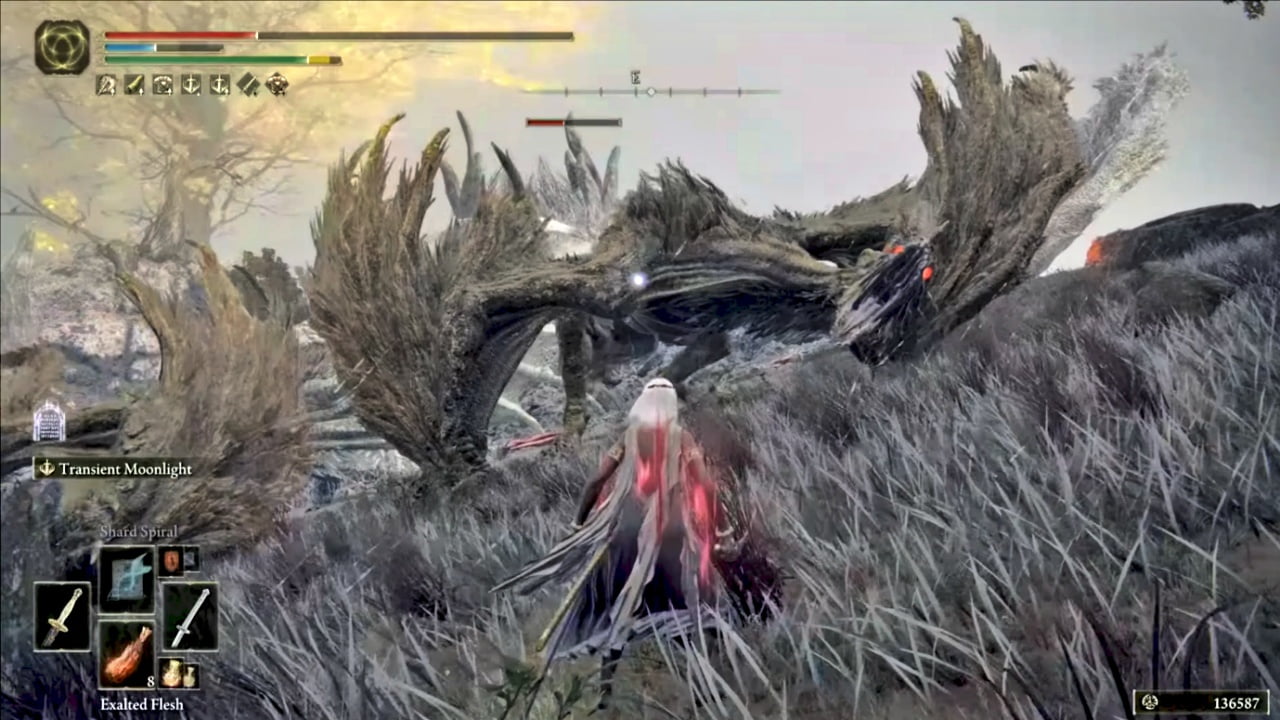 Charge
After screaming, they will take a few steps forward and perform a headbutt. It can be dodged by rolling toward its leg or staying away once it screams.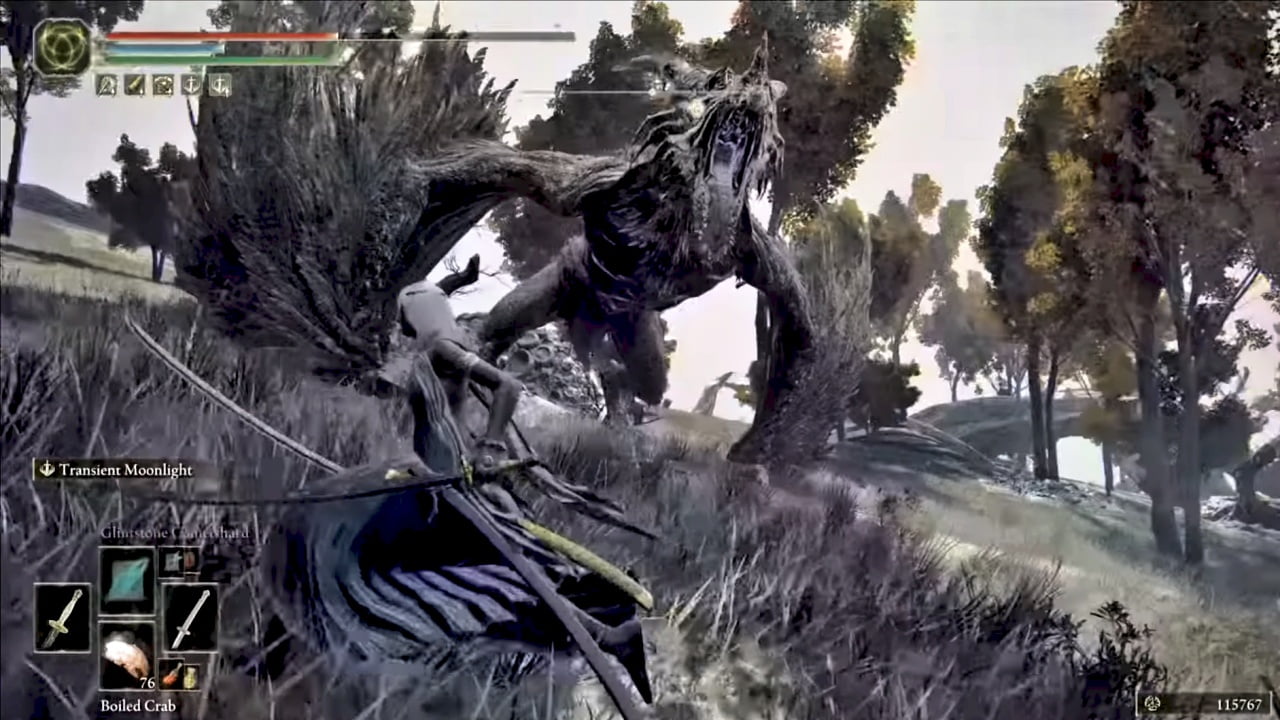 How to Beat Elder Dragon Greyoll Easily?
We can take two different approaches to beat Greyoll. The first is to defeat the baby dragons to end the boss fight fairly. The second is to take on the boss by avoiding everything around her just by hitting her from behind. This method is slow and may take up much time, considering defeating the boss with the first approach is relatively easy.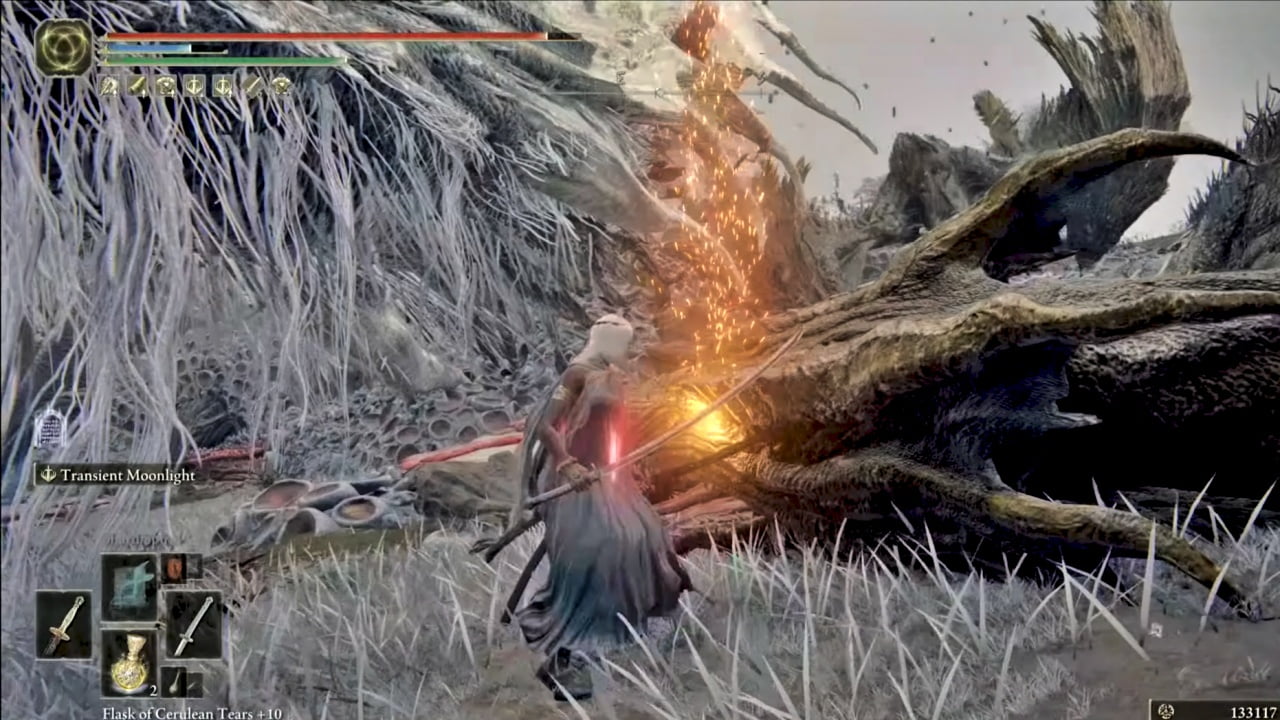 Melee Users
This boss is weak to bleed damage, so adding a bloody slash to your weapon will prove effective. The lesser dragons are also vulnerable to bleed damage, making it easy for you to deal with them. These dragons are very slow and easy to dodge from beneath them and get some hits before they can counter.
Ranged and Magic Users
The ranged users must focus on its lunge attacks as they open a door for critical damage once they take up their feet to stomp it on the ground. If rocks are charged at a lesser dragon's face, they can take quite a noticeable chunk of their health and break their poise.
When using a faith build, an Ancient Dragons' Lightning Strike is recommended to affect the boss's health massively. Having 70 Faith, casting it once or twice can take up to 2 smaller dragons simultaneously.
Elder Dragon Greyoll Drops/Rewards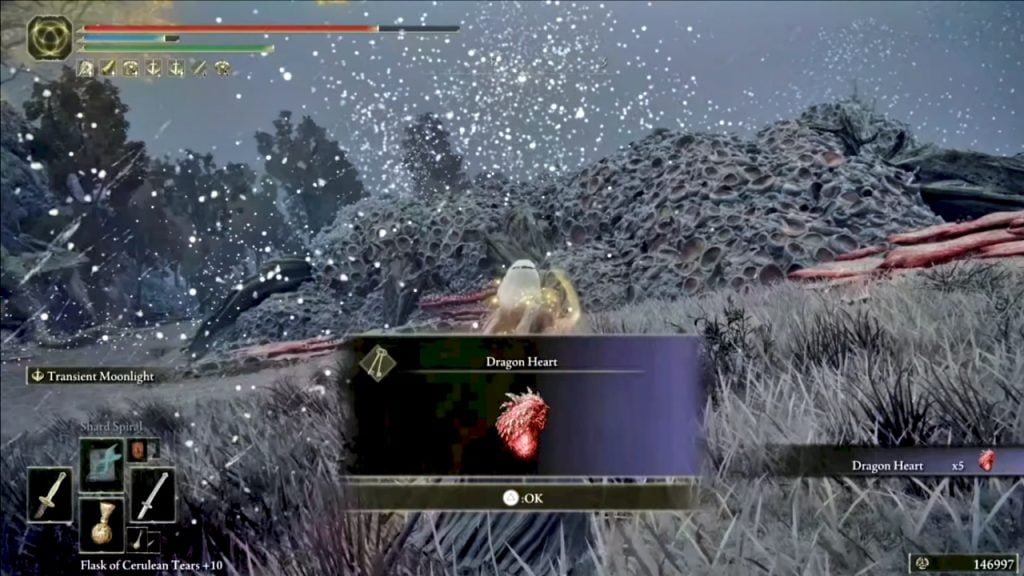 50,000 Runes
3,470 Runes (each lesser dragon)
Dragon Heart x5: A consumable item to trade the Dragon-base spells at the Dragon Communion Altar. It weakens the enemy's defenses and attacking power once used.
Greyoll's Roar: Once the boss is defeated, the Greyoll's Roar Incantation is available for purchase from the Cathedral of Dragon Communion.