The world of Disney Dreamlight Valley is filled with many creatures that may need help finding, considering their availability in a specific region. One of these creatures is a squid, which is quite rare and has the potential to benefit the player in multiple ways.
If you are having difficulty finding squids, worry not; this guide will guide you through the journey to catch a squid.
How to catch a squid?
As we have established before, most creatures are limited to specific regions; squids are also limited to the biomes mentioned below:
Glade of Trust: It is not accessible right at the start of the game, but you have to progress through a few missions in the story.
Forgotten Lands: It is unlocked almost at the end of the game.
This pinkish-purple sea creature can only be caught with a fishing rod in blue ripple pools. These will almost always net you a squid, but you may occasionally catch Lancetfish from the blue ripple pools.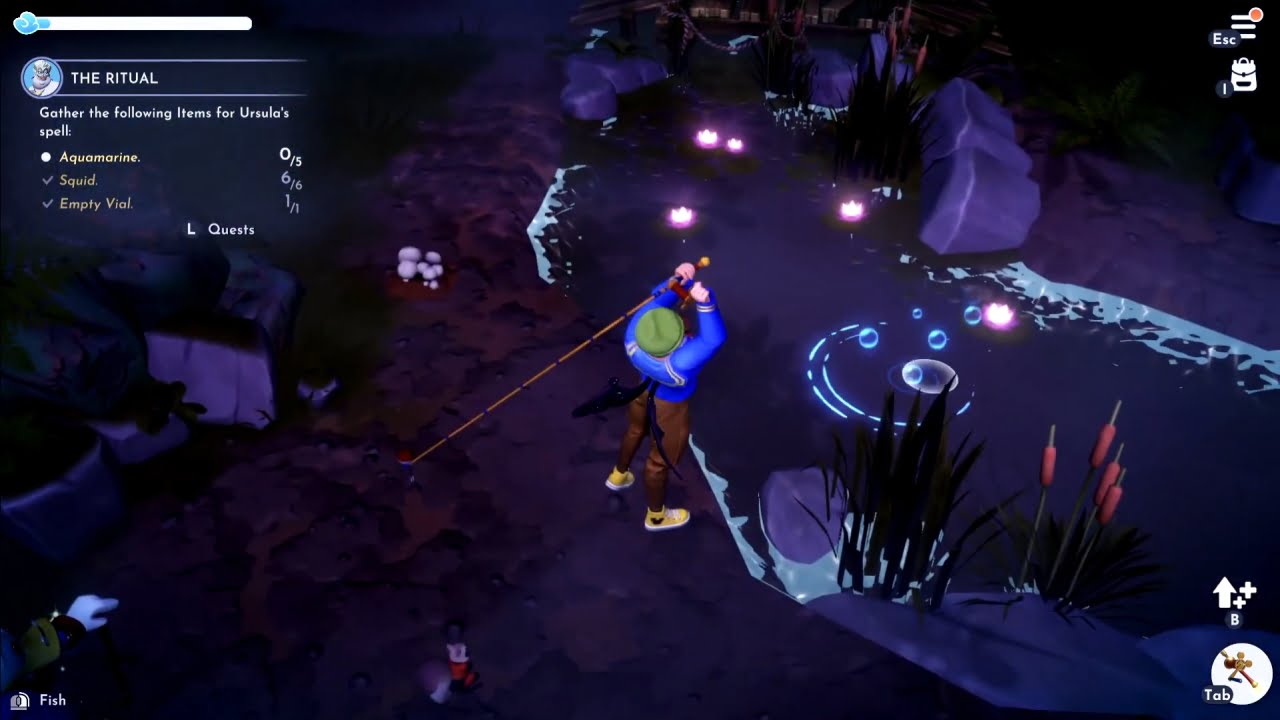 You can also use Moana's fishing boat to catch them, but it is not guaranteed. But there is a good chance you will catch at least one squid through the fishing boat.
What are Squids used for?
If you ever run low on health, you can eat squids, replenishing 1000 energy points.
The most common use for marine creatures is to use them among recipes. While the recipes do not demand squid as an ingredient in specific, they can be used in all recipes that have mentioned seafood. This allows for better resource management by using squids in exchange for scarce seafood, like Tuna, that may be utilized later.
One of the most common activities of the game is to sell items in your inventory for a good amount of money. So, if you have a handful of squids, you're in luck because you will be pretty rich. Unlike other fishes that sell only 95 Star Coins, squids are sold for a massive 500 Star coin. You can use this opportunity to collect Star Coins if you run low.
What dishes can you use squid for?
The recipes that you can use squid as a seafood ingredient are mentioned below:
Seafood Appetizer
Seafood Platter
Bouillabaisse
That was all you needed to know about catching squids, so head to the Glade of Trust or Forgotten Lands to find the blue ripple pools where squids reside.
FAQs
Can I buy squids?
Unfortunately, you cannot buy squids, but they are only available if you fish for them.