Destiny 2 brings many unpredictable and appealing items with the change of seasons. With the arrival of Season 19, the game again perfectly lies on expectations and shocked everyone with the new Abyss Inverted ornament of the Heart Of Inmost Light chest armor. Almost every guardian needs this in their inventory, and if you are one of them, here's how you can, too.
How to get the Heart of Inmost Light Armor?
Destiny 2 allows you to get your favorite item from their Eververse Store. In season 19, this ornament is featured in the store with the price tag of x600 Silvers, roughly USD 6.00.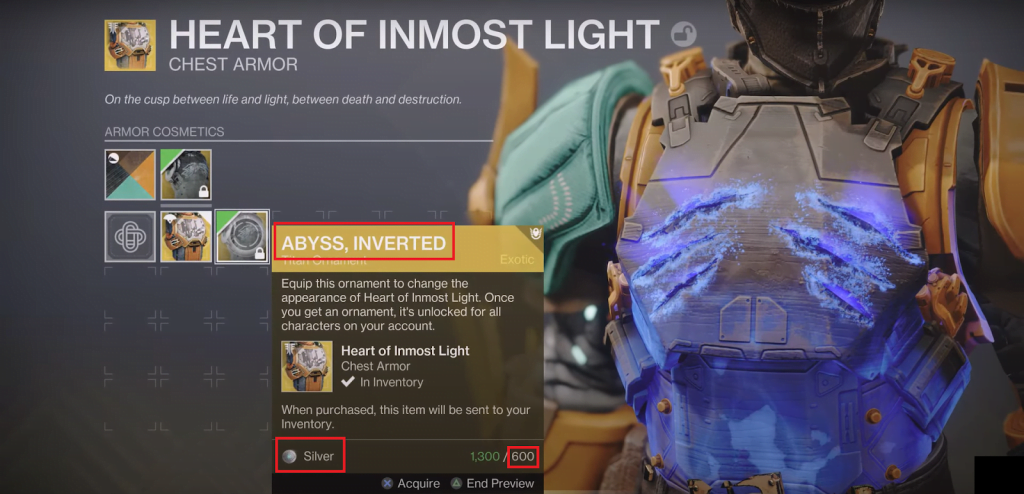 But if you lie in that category of players who are against spending real money for in-game items, Destiny 2 also cares about your opinion and facilitates you to get this for free. You can get this item for x1500 Bright Dust, which you can gain while grinding in the game.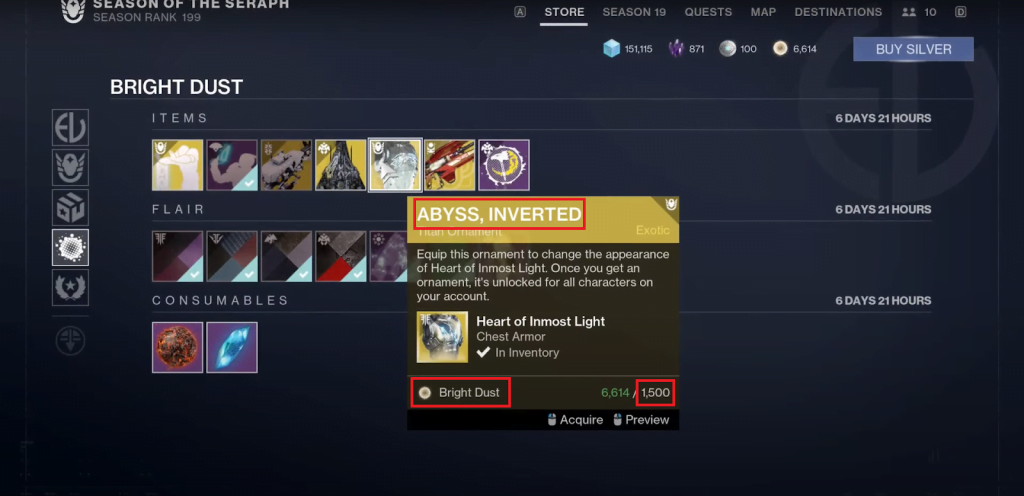 Remember that this offer is only valid till the end of season 19, which is on Feb 28, 2023. Once the season ends, the armor will move to the Archive option in the store, where you can buy it whenever you want at the same price of x600 Silver, but you can't have it for free anymore.